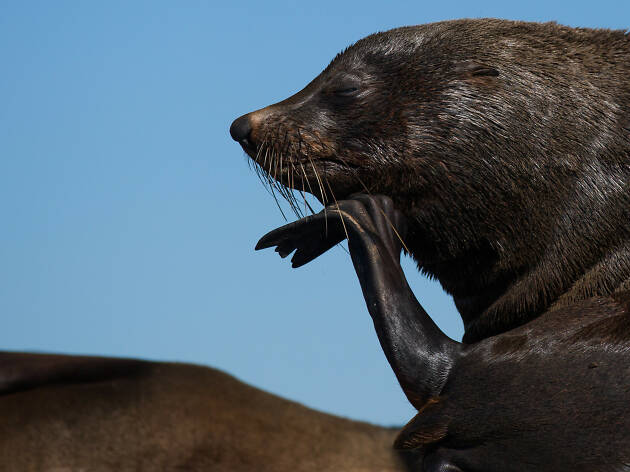 Where to see dolphins and seals near Melbourne
The coasts close to Melbourne are teeming with friendly marine mammals
Dolphins and seals can be found across Victoria's coastlines, and the creatures aren't shy. These cute critters are commonly spotted as close to Melbourne as Docklands, with a few intrepid dolphins even coming as far into the city as Richmond on occasion.
For your best chance of seeing a flippered friend in the wild visit these locations during the animals' peak season. For dolphins that's October to April, while seals' breeding season runs October to December.
Looking for something larger? Here's where to see whales in Victoria.
Before you head off for a Victorian adventure, always check the air quality rating, check for closures on the Parks Victoria website, and check fire danger ratings and fire bans for all regions you are travelling to and through. Extreme weather conditions and catastrophic bushfires have led to the closures of many national parks in recent months.
Where to see dolphins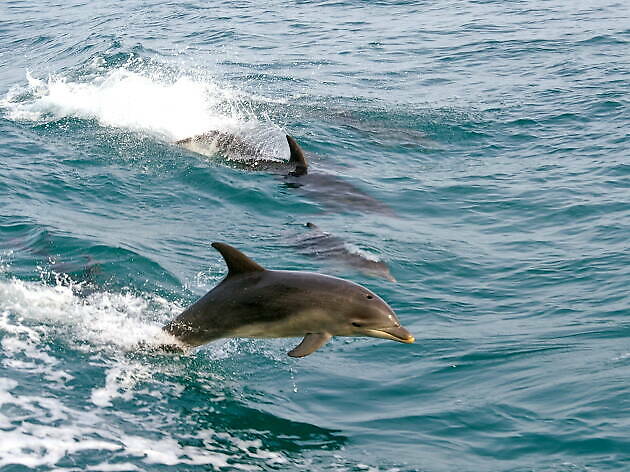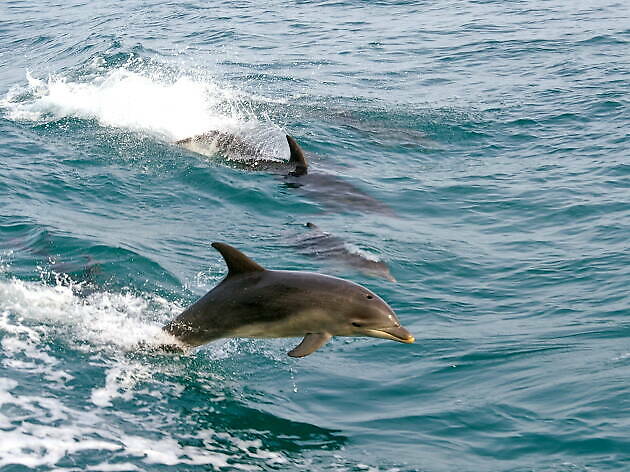 Photograph: Visit Victoria
You can find dolphins throughout Port Phillip Bay, with Flipper and co even entering the Yarra River on occasion (they were spotted near Richmond in 2018). Keep your eyes peeled the next time you're on Searoad Ferries or Port Phillip Ferries. The bay's playful dolphins can often be spotted riding alongside the bow of the ships.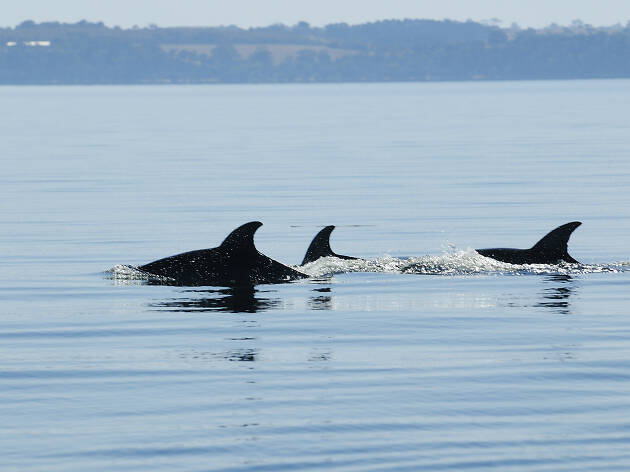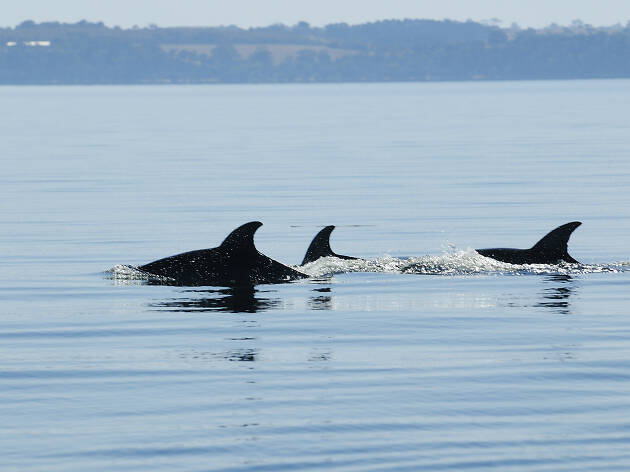 Photograph: Visit Victoria | Dolphins at Metung,
Gippsland is home to a rare species of dolphin only found in one other place in the world (Port Phillip Bay). Burrunan dolphins are a type of bottlenose dolphin that were only identified as a separate species in 2011. Hop on a tour boat or hang around the Lakes Entrance Foreshore or Bullocks Island to catch a glimpse of a dolphin or seal.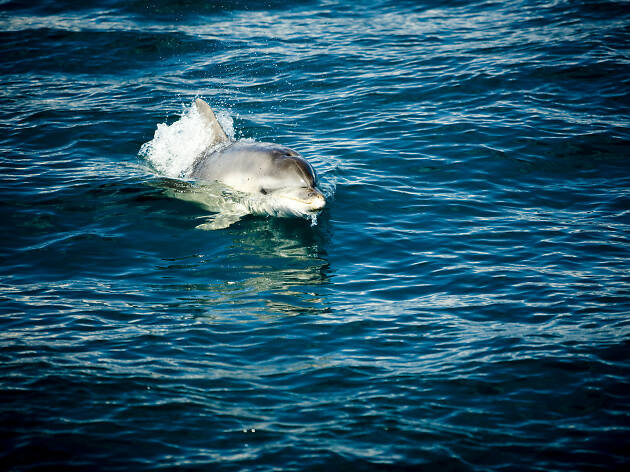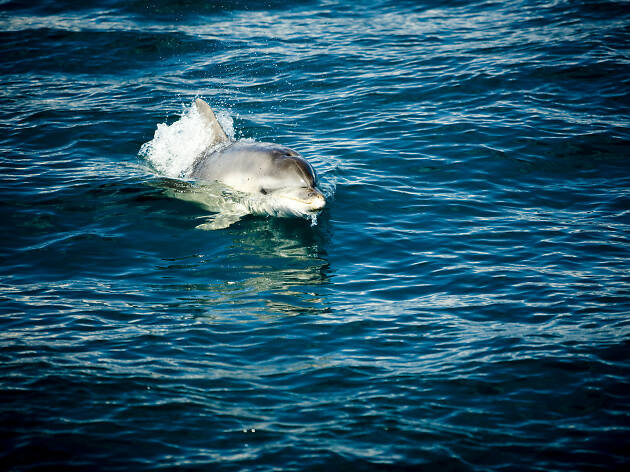 Photograph: Mark Chew
If you want to see dolphins from land one of your best bets is the Mornington Peninsula. Schnapper Point and Mills Beach are known dolphin spotting locations. Both are an easy walk from the centre of Mornington. Even if you don't see dolphins, you can still grab a pic of the colourful bathing boxes at Mills Beach (Brighton eat your heart out).
Where to see seals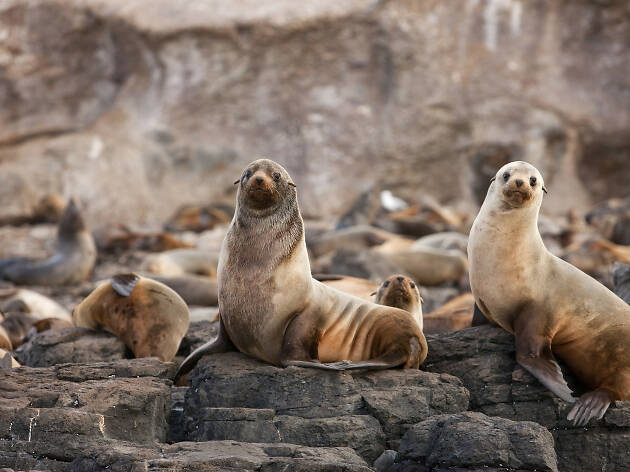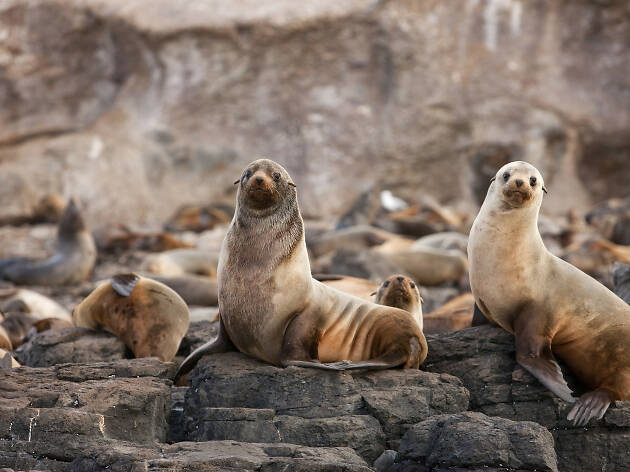 Photograph: Visit Victoria
The Phillip Island penguins aren't the only cute animal that calls the region home. The island is also home to a healthy seal colony – the largest fur seal colony in Australia, in fact. You'll find the seals lolling about at the aptly named Seal Rocks on Phillip Island's southwestern tip.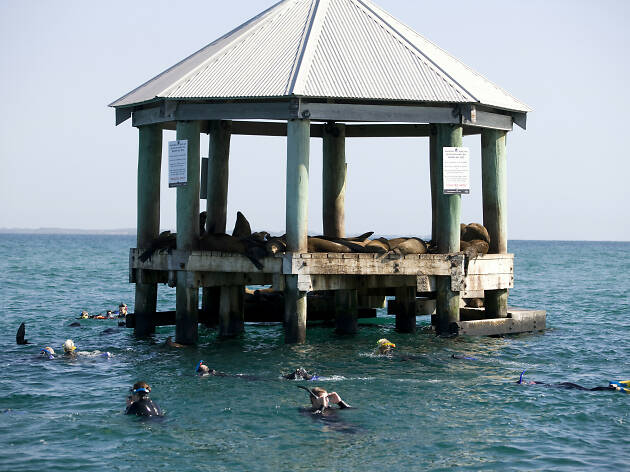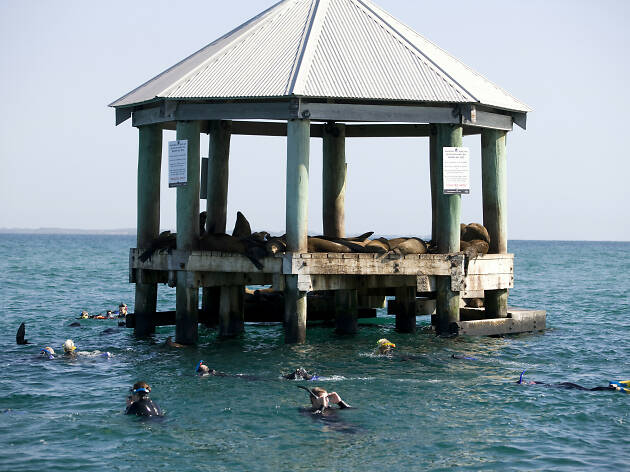 Photograph: Visit Victoria
About halfway between Sorrento and Queenscliff is an octagonal shipping marker colloquially called Chinaman's Hat – though a better name might be seal's paradise. The marker is almost always covered in seals sunbathing on the small structure or darting around in the surrounding waters. If you don't have a boat of your own you can join an eco tour. You can also see it distantly from Searoad Ferries.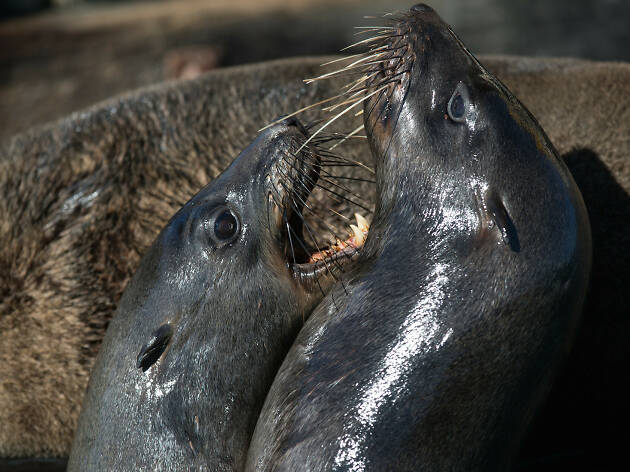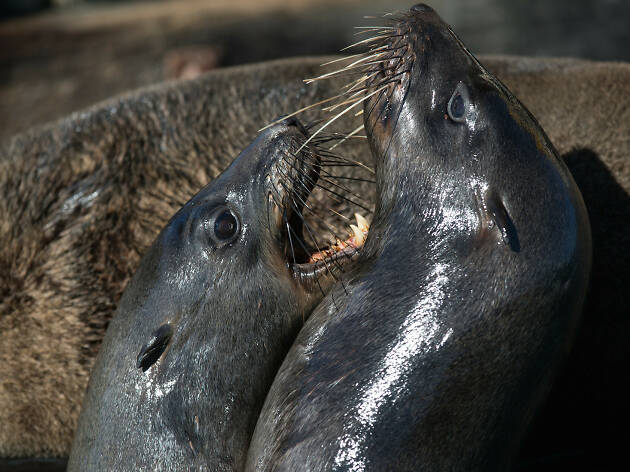 Photograph: Visit Victoria
Lady Julia Percy Island (Deen Maar)
Move over, Seal Rocks – we've found a seal volcano. Lady Julia Percy Island is Australia's only off-shore volcano, and it sits 22 kilometres from Port Fairy. Eruptions around 7 million years ago formed the island, which is now home to a massive seal colony. You can't land on the island (it's a nature reserve), but sea charters from Port Fairy can take around the island's shore.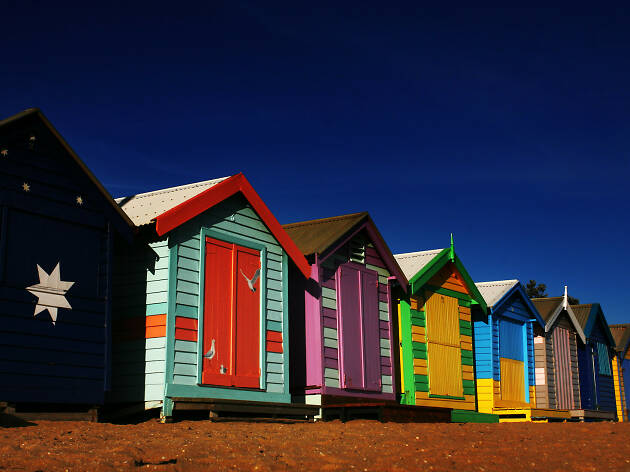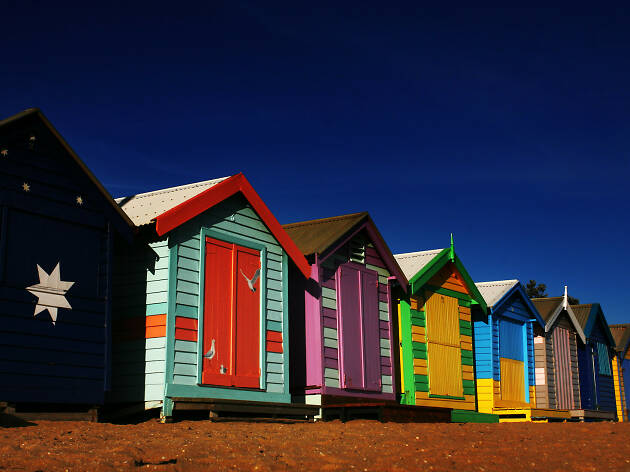 Photograph: Mr Kyeong Woo Kim
It's a long shot, but it's technically possible to see leopard seals at Brighton Beach. In 2018 one was spotted sunbathing on a boat ramp at Brighton. Even though leopard seals live predominantly in the Antarctic, Victoria gets a handful of sightings every year. Should you be lucky enough to see one, keep your distance – these predators are quick even on land and have huge mouths filled with sharp teeth.
Take a dip
Don't restrict yourself to the local pool on days this hot: dunk yourself in one of Melbourne's beautiful rivers, lakes, pools and beaches.
Best selling Time Out Offers