Heads up! We're working hard to be accurate – but these are unusual times, so please always check before heading out.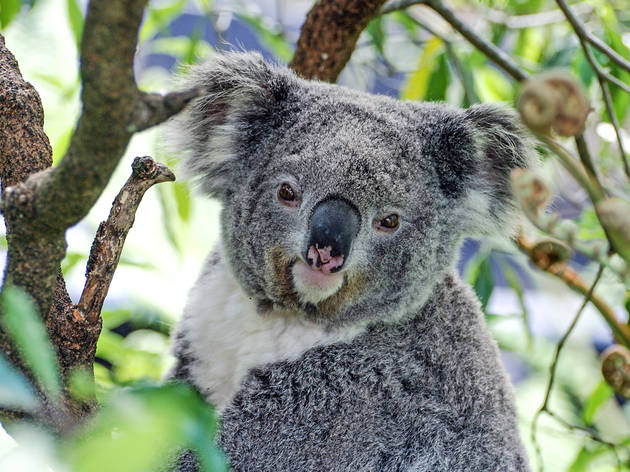 Where to spot wild koalas in Victoria
Never mind the zoo – head out of town to see these furry critters in their natural habitat
It might come as a huge shock – and I am probably breaking several unspoken Aussie rules revealing this to you – but it's not as that easy to find native Australian wildlife in metropolitan Melbourne. You actually have to head outside the city to find these adorable marsupials in the wild, whether it's kangaroos up in Woodlands Historical Park or platypus out in the Otway Ranges. If you are looking for furry koalas, there are plenty of places to see them up close – you've just got to know where to look!
Three things to note before you go out koala spotting:
1. The best time to spot them is at dawn or dusk, as koalas are nocturnal.
2. Remember to look up! You'll spot these marsupials either tucked in the fork of a tree or nestled against a big branch.
3. Please be respectful, and never attempt to touch koalas or get close to them. These creatures have been known to get aggressive.
Want to go green? Here are 10 incredible national parks within driving distance from Melbourne. Or make it an overnighter with these great campsites around Victoria.
Where to spot koalas near Melbourne
3 hours from Melbourne by car
Head towards the Cape Otway lighthouse and point your noggins up to the sky to spy koala bums among the native gum trees.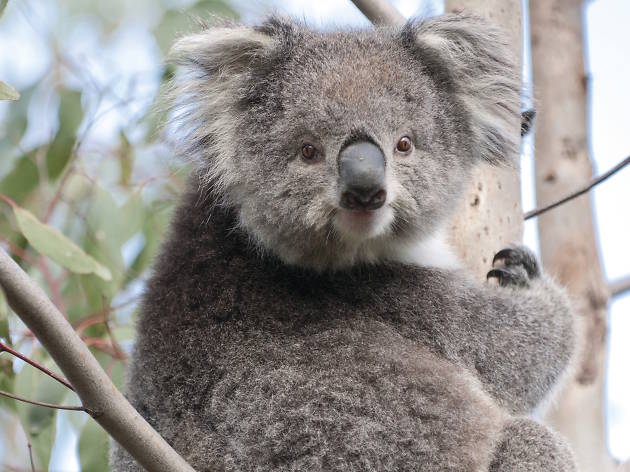 Photograph: Christian Pearson
2. Budj Bim National Park
4 hours from Melbourne by car
Go for a stroll through the bushland that surrounds this park's tranquil crater lake and you might find these furry guys napping in a tree.
1.5 hours from Melbourne to Stony Point by car, then a 10-minute ferry to French Island
French Island actually had so many koalas a few were relocated to Kinglake National Park to help boost their population numbers.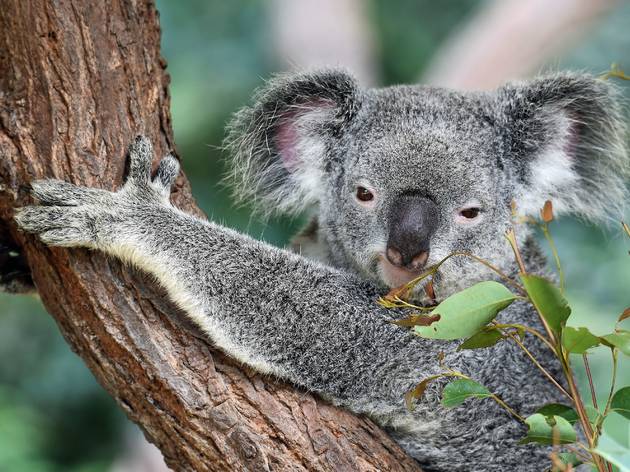 Photograph: Creative Commons
5 hours from Melbourne by car
Whether you're walking, cycling, bird watching, fishing, or camping along the mighty Murray River, there will be plenty of occasions to spot wild koalas in their natural habitats.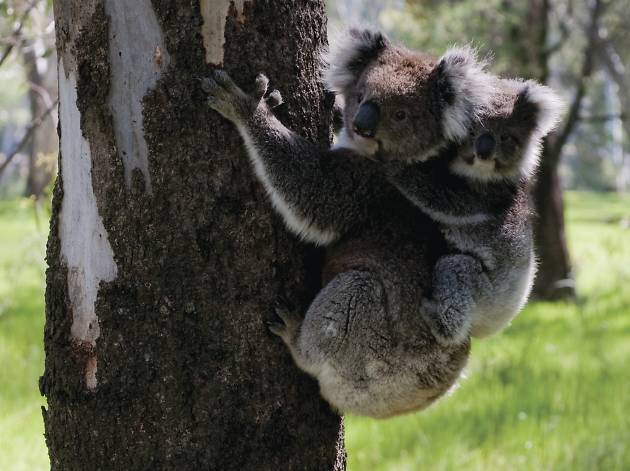 Photograph: Christian Pearson
5. Tower Hill Wildlife Reserve
3 hours from Melbourne by car
It's all about the self-guided walks at Tower Hill. Not only will you spot koalas but you might get lucky and spy a few kangaroos, wallabies, possums, turtles and even echidnas.
See Victoria's best bits
If you're looking for a break from the inner-city grid, there's no better cure than a day trip from Melbourne. The state of Victoria is full of friendly neighbourhood towns, whether you're in the mood for a winery tour, a road trip or a national park to explore. These one-day escapes are just what the doctor ordered, so get out there and explore Melbourne's beautiful backyard.