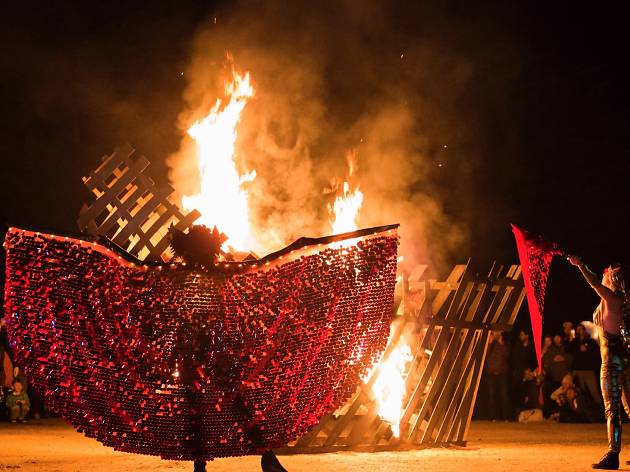 1/5
People dancing around a fire at Winterwild Festival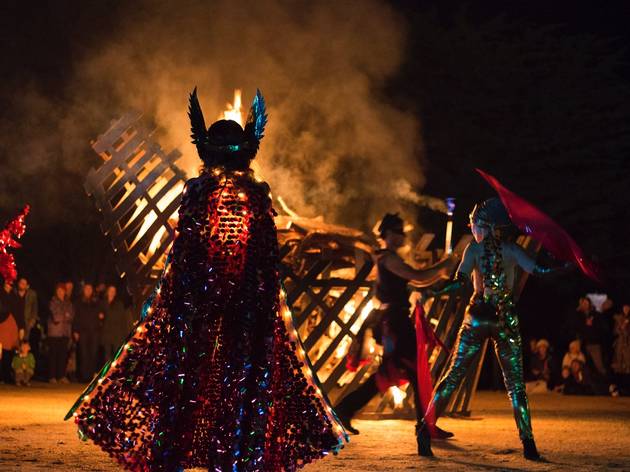 2/5
Photograph: Supplied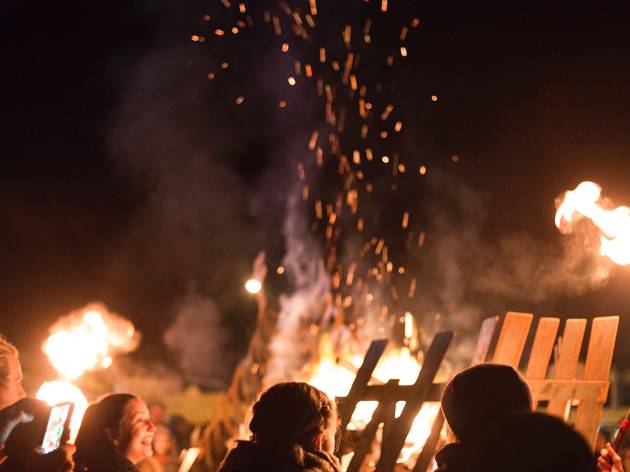 3/5
Photograph: Supplied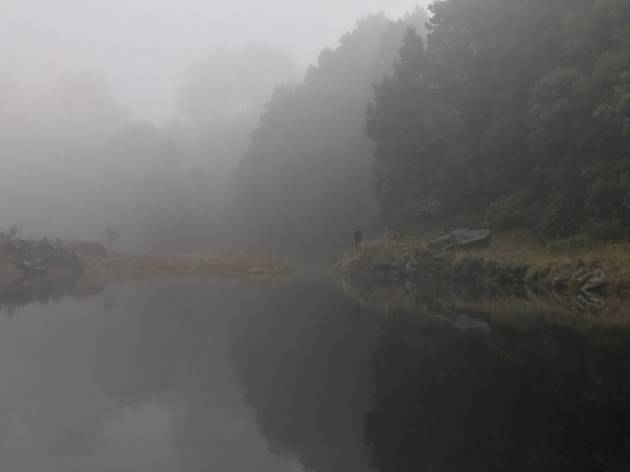 4/5
Photograph: Supplied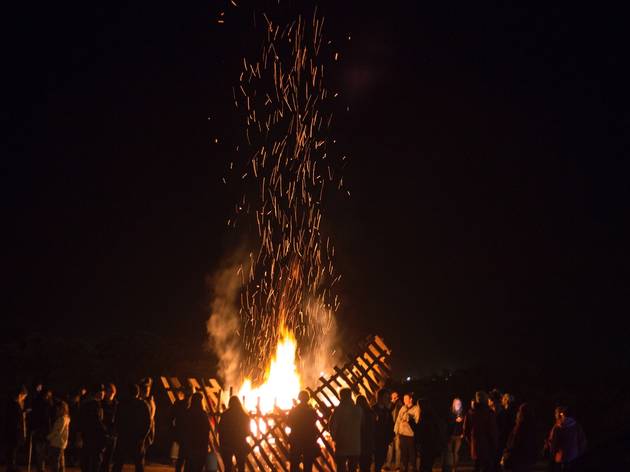 5/5
Photograph: Supplied
If you missed Dark Mofo head to Apollo Bay for the next best thing
You might know Apollo Bay as a summer seaside haven, but in winter, things are very different in the town where the wild forests of the Otway National Park meet the Southern Ocean. The Winter Wild festival launched in 2017 in response to the 2015 Colac Otway bushfires, which had a lasting impact on the region's coastal communities. It's Victoria's answer to Dark Mofo and well worth traveling down the Great Ocean Road for.
This year's festival takes place over two weekends in August. The first weekend, August 10-12, will focus on the theme of death. There will be live music from the likes of Adalita, Tropical Fuck Storm and Mike Elrington, live art featuring fire, water, sound and performance, spoken word poetry and guided audio tours on the meaning of human existence.
Two weeks later the WinterWild festival will return to Apollo Bay for a weekend of events themed around birth. Food will take a starring role with the Hungry Gentleman (Max Allen and Richard Cornish) hosting a tasting session where you'll gain a greater appreciation of why we eat what we eat, while conservationist and Yuin man Jack Pascoe will explore the history of Australian Indigenous food and drink.
There will be gutsy rock 'n' roll from NUTSACK and The Refuge playing at the Brewhouse, while at the Moksha event you can dance the night away with an electronic dance party. Controversial satire film Terror Nullius will also be screened over both of WinterWild's weekends.
Events at WinterWild are separately ticketed so you can pick and choose what you want to see. Find out more and purchase tickets by visiting the WinterWild website.