Melbourne winter festivals and events guide
Hibernation? No way! In winter, the city heats up with major festivals and events, making it your go-to destination for an adventure filled with art, food and events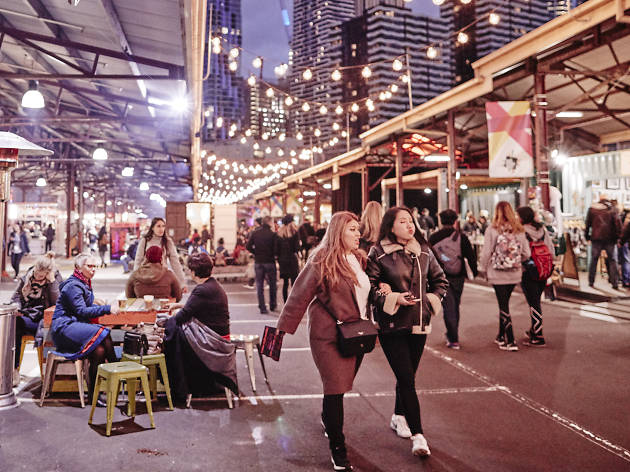 There's something about Melbourne in winter. The moody afternoon light filtering through laneways; the warm glow of cosy wine bars; and of course, the plethora of events and festivals that keep the city buzzing. We guarantee you won't find an atmosphere quite as thrilling anywhere else in the country during winter – and whether you're looking for world-class restaurants and bars, blockbuster art and theatre or unique shopping experiences, Melbourne has you covered. Hungry? Check out our checklist of the restaurants to visit during your winter getaway.
Melbourne Winter Masterpieces
To put it lightly, this is huge. In June, Melbourne will become the (temporary) home of masterpieces by Salvador Dalí, Henri Matisse, Pablo Picasso, Jackson Pollock, Vincent van Gogh, Mark Rothko... the list goes on. They'll be on loan from New York's Museum of Modern Art (MoMA) – which, if you're even mildly interested in 20th and 21st century art, is a gallery that needs no introduction. Many of these works have never been seen in Australia before, and the exhibition will be an Australian exclusive, taking up the entire ground floor of NGV International. Accompanying this once-in-a-lifetime experience will be the return of the NGV's much-loved Friday Nights program, which features live music every week. Your ticket includes after-hours access to the exhibition, and there'll be bars and dining to cap things off.
Image (above):
Roy Lichtenstein
American 1923–97
Drowning girl 1963
Oil and synthetic polymer paint on canvas
171.6 x 169.5 cm
The Museum of Modern Art, New York
Philip Johnson Fund (by exchange) and gift of Mr. and Mrs. Bagley Wright, 1971
© Estate of Roy Lichtenstein / Lichtenstein. Licensed by Viscopy, 2018
If you have fond memories of falling down the rabbit hole with Alice in the 1951 Disney animation or venturing into Tim Burton's dark Wonderland in his 2010 live action film, then we've got good news: Alice has landed in Melbourne. Wonderland is a highly interactive and immersive journey through Alice's many incarnations in pop culture over the years, from Lewis Carroll's original texts to countless adaptations. The real draw of this groundbreaking exhibition is the experience itself, which features striking design and cutting-edge technology to really bring Alice's world to life. Your Instagram won't know what hit it.
Where to eat while you're in town
Melbourne and winter dining are made for each other. What this city lacks in oceanfront eateries and year-long sunny courtyards it more than makes up for with world-class chefs, unparalled diversity of cuisines and award-winning design. To make your Melbourne getaway as delicious as possible, make sure you take note of some of our top picks for winter dining, from the hottest new restaurants to the cosiest wine bars and the hidden gems you must visit.