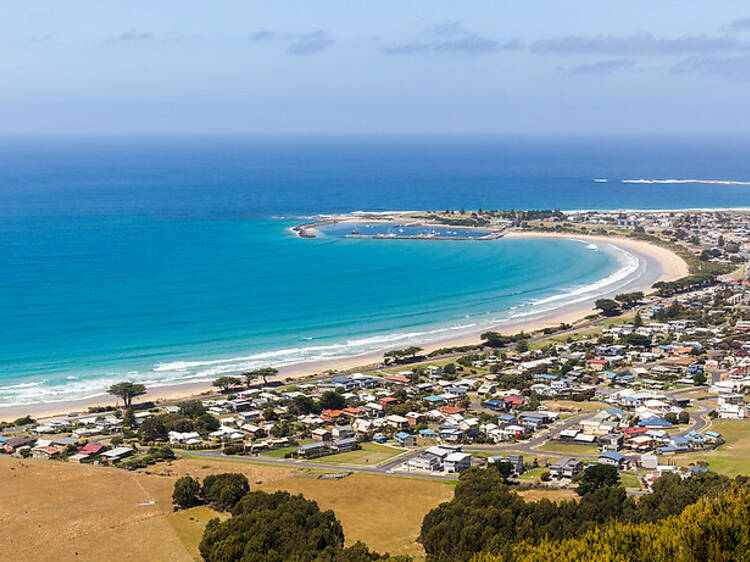 Photograph: Russellstreet | Flickr
Experience the open bushland of the region and see some native animals at Wildlife Wonders. There are several tours to choose from including a Walk with Wildlife Tour and Dusk and Dawn Discovery Tours, all guided by a knowledgeable conservationist. With an enclosed area of more than 12 hectares, it is a safe haven for the many species who live in this sanctuary including koalas, bandicoots, and pademelons.
Anyone up for golf by the water? Grab your clubs and enjoy nine or 18 holes at the Apollo Bay Golf Club. Operating year-round, this golf club is situated next to the marina so you can enjoy the beautiful coastal aspect while perfecting your swing.
If you're keen to learn more about the local shipwrecks and the rich history of Apollo Bay, you should stop at the Apollo Bay Museum. Located right on the Great Ocean Road, just before entering the town, this not-for-profit and volunteer-run community organisation houses many artefacts, photographs, and pieces of the region's history. Here you can discover what life was like for those living in the small, isolated community of the 1800s prior to the construction of the Great Ocean Road. At that time, the primary means of access to the isolated town was via ship; sadly, shipwrecks in the area were frequent and were the demise of many.
Want a view from the top? Head to Marriners Lookout for a stunning overview of the bay, hinterland, and ocean waters. You can get to this hilltop with a ten-minute walk from the carpark or make the most out of it with a hiking trip.