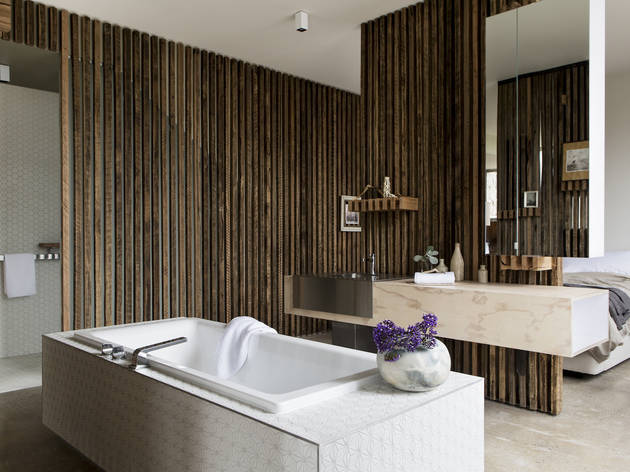 1/5
Martina Gemmola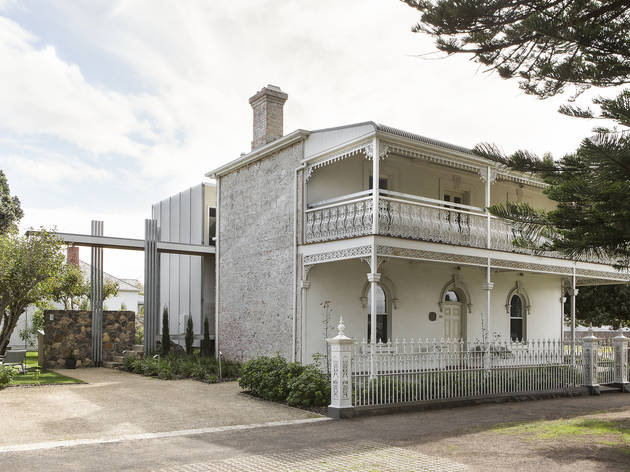 2/5
Martina Gemmola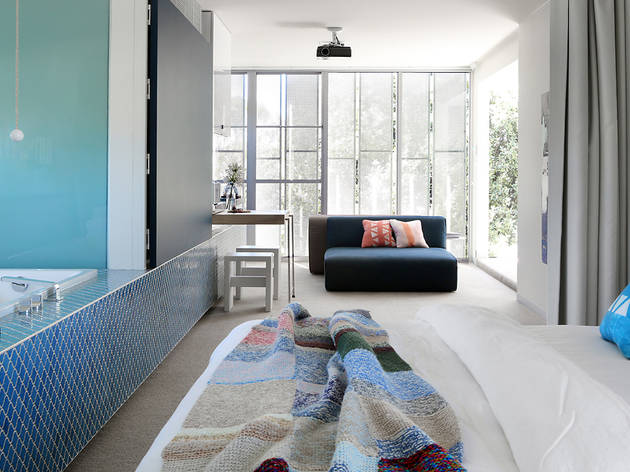 3/5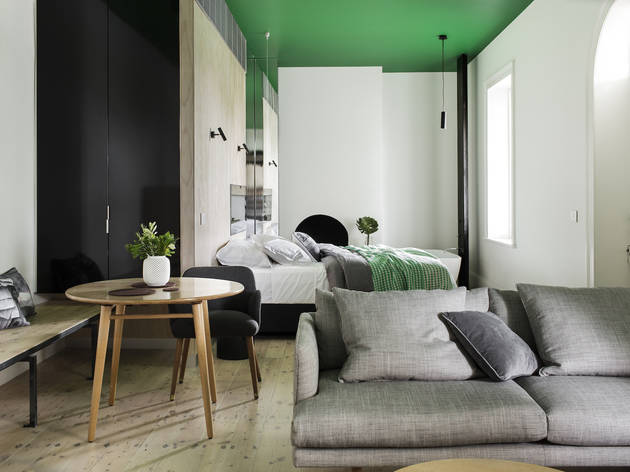 4/5
Martina Gemmola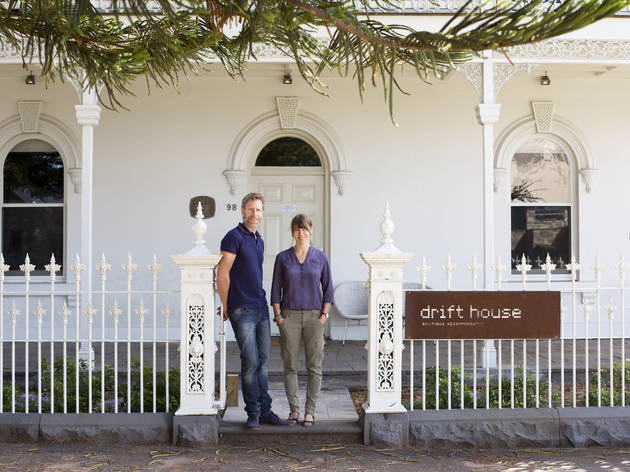 5/5
Time Out says
This charming and accommodating abode is making serious waves over in Port Fairy
A rundown terrace house presented an exciting opportunity for artist Colleen Guiney and her partner, John Watkinson. The two-storey 1870s bluestone was grand looking, with its cast-iron lacework, stone walls and wooden verandas that look across to the Moyne River. But it was decrepit when they first took ownership – a far cry from the design-led B&B that occupies these Port Fairy quarters today.
Drift House does an exemplary job of blending design influences with a high level of personal service. Located in the blink-and-you'll-skip-it town of Port Fairy, a few kilometres past Warrnambool on the Great Ocean Road, Drift House is the perfect place to rest your head in this lush seaside town.
Situated only a short walk from the town centre, Drift House encompasses four boutique suites, each blending historical aesthetics and modern amenities with the kind of style and class you'd find at some of Melbourne's best five-star hotels.
These suites act more like compact apartments, your own retreat away from the hustle and bustle. Using the old terrace building plus a newer, more modern extension out back, each suite has its own unique selling point. Suite One occupies the first floor of the original bluestone building and boasts an open fireplace and a deep, solid stone bath that screams 'treat yo self'. Suite Two sits one floor up and ticks off the three C's of hotels: commodious, cosy and full of character (it looks distinctly original with specially commissioned artwork surrounding the suite). Suite Three uses light, space and recycled materials to create an inviting but private space to kick back. The height of the interior coupled with the soaring windows gives the space an airy and relaxed feel. Suite Four is the most modern, with an open-plan setting that puts a large, blue-tiled bath beside your snuggly king-sized bed.
But staying at Drift House is about so much more than what it looks like. This is a truly accommodating experience. You'll be set up with quaint breakfast hampers complete with locally sourced bread, eggs and delicious plum jam made from fruit from the garden. Two complimentary yoyo biscuits await you too, compliments of local Sandra Showlers, who, we're told in an adorable typed-up note, won the big gong at the Port Fairy Show two years running. You're also saddled up with a two-page guide to exploring the very best of Port Fairy in 48 hours, with top tips on restaurants, cellar doors (Basalt Vineyard is a treat), local walks as well as attractions to check out while in town.
You can really tell they've worked with the bones of this colonial-era house to create first-class contemporary accommodation. But it's the small but thoughtful touches that make this a truly special place to stay.
Details