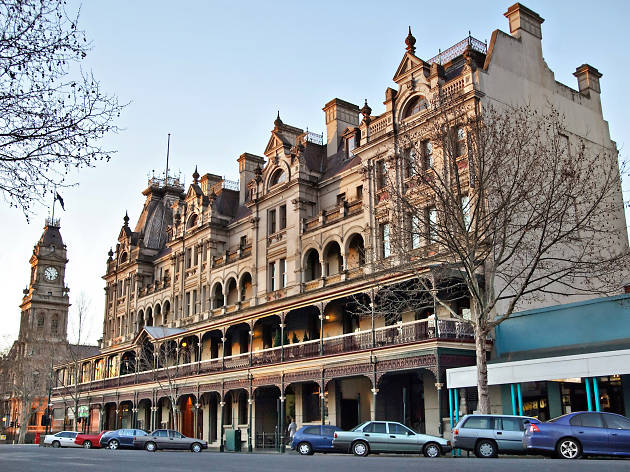 How to have the perfect escape in Bendigo and surrounds
Once a gold rush town, Bendigo's shining attractions are now of the cultural and culinary variety – and they're just waiting to be discovered
When is the last time you came to Bendigo? The former gold rush town is packed with world-class arts and culture, thriving creative communities, historic landmarks and top-notch dining and drinking. Plus it's only a few hours drive from Melbourne and accessible by rail too.
According to advice from the Department of Health, Victorians are currently only allowed to travel for day trips only. From June 1, overnight stays will be allowed across regional Victoria, cultural venues will be permitted to reopen and restaurants and cafés can offer dine-in service. Some restrictions apply and physical distancing measures remain in place. Check with individual venues for specific opening details.
Where to eat and drink
This is where Bendigo goes when it wants a special night out. In the heart of the regional city's burgeoning CBD, Masons is all sleek lines and sophisticated touches, and chef Nick Anthony, who runs the restaurant with wife Sonia, gives substance to the style. Taking a bold global approach to proudly local produce, he's equally at home going Asian (crisp flathead tails are served with wakame salad, Shichimi mayonnaise and lime), Mediterranean (zucchini flowers with tomato, burrata, pickles and brik pastry) and even Middle Eastern (lamb shoulder with date molasses, wild fig and spiced pistachios) - backed by a drinks list with a strong regional slant that extends to beer and cider as well as Central Victoria's champion wines.
Laneway culture arrives in Bendigo with The Dispensary, a smartly clandestine hideout where food and drinks receive equal billing. The menu has an eye on fashion with snack-friendly dishes such as steamed buns filled with fried chicken, lettuce, cucumber and kewpie mayonnaise, and pork gyoza sloshed in yuzu, soy and peanut oil, while more substantial fare gets its Euro on with mains like roasted duck breast and duck leg pithivier with juniper jus; or the house spaghetti with braised pork hock and morcilla. Drinks? You've come to the right place with an encylopedic list of wine, beer and spirits, including whiskey and gin flights.
What's not to love about a restaurant that calls itself "the fat one"? This Spanish laneway eatery is a café by day and a tapas bar on Saturday nights. Tucked away on Chancery Lane, it's a great spot for an evening snack of cold cuts or sardines on toast with a refreshing spritz. This café is also a favourite among locals for their spot-on coffee and breakfast burrito (it comes with scrambled egg, gypsy ham, chorizo, roasted peppers, mushroom and chipotle aioli). For a muy bien lunch pick up one of El Gordo's bocadillos (Spanish sandwiches) like their Jamon Serrano, manchego and vine-ripened tomato offering and finish with a sweet something like a coffee pannacotta with a salted caramel macaron.
Where to stay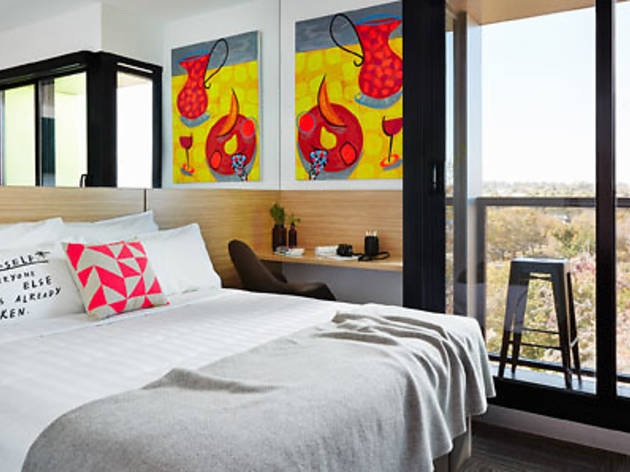 Stay inspired at this contemporary art hotel by the Art Series Hotel Group, located in the heart of Bendigo. The 128-room hotel is inspired by Melbourne artist Mark Schaller and contains over 240 original works on display including oil on canvas, wood and bronze sculpture and mosaic. This is a hotel that is made to feel like home; visitors can spend time in light-filled communal spaces, a landscaped garden dotted with sculptures or a bar showcasing locally made beer. You can even opt to zip around town in an eco-friendly smart car, which you can hire for $50 a day.
Things to do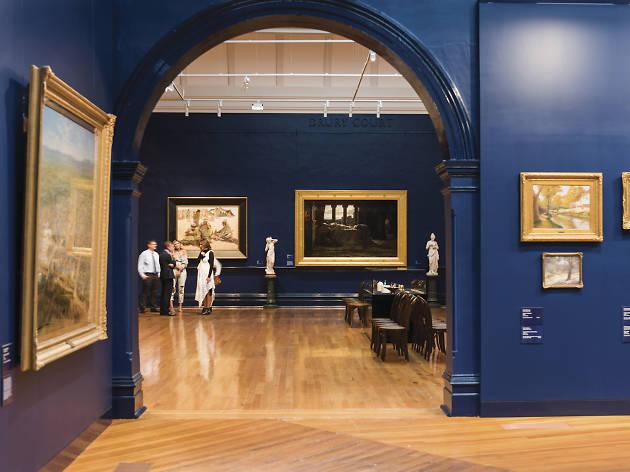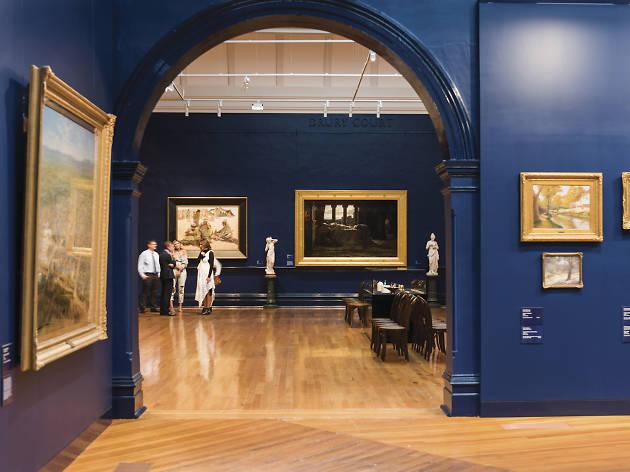 Photograph: Visit Victoria
Bendigo Art Gallery
Once, travelling hours to see an art exhibition several times a year might've raised a few eyebrows; but these days, crowds flock from around the state to visit the Bendigo Art Gallery – one of Australia's most oldest and largest regional galleries. In addition to its impressive permanent collection of Australian artists (among them Bill Henson, Patricia Piccinini and Emily Kame Kngwarreye), the gallery has become well-known for hosting major travelling exhibitions. Locals and out-of-towners alike have marvelled at visiting Marilyn Monroe and Toni Maticevski exhibitions. Keen for more art experiences? Head to the nearby La Trobe Art Institute and encounter works by cutting-edge student artists.

Bendigo Pottery
Bendigo Pottery was founded in 1857 and houses Australia's oldest pottery kilns, which still operate today. You'll have the opportunity to watch potters and artisans at work as they create everything from dinnerware to sculptures – and even buy something special to take home. You can peruse the museum, shop in the Antiques and Collectables Centre, or have a go yourself Ghost-style.
Central Deborah Mine
Bendigo's story began with miners lured to the town by the promise of discovering gold. Today, the true drawcards are cultural and culinary; but it's still well worth immersing yourself back in Gold Rush times to get a feel for the region's history. Half a kilometre deep, the Central Deborah Goldmine Bendigo operated from 1939 to 1954 and yielded nearly a tonne of gold. Find your inner prospecter during a guided tour through the shafts and tunnels and keep an eye out for any remaining seams of gold.

The Capital
Did you know that Bendigo boasts a thriving performing arts scene? Jump in and discover all the best the region has to offer at The Capital; a grand old building that was originally built as a Masonic hall in 1873, but now plays host to everything from Russian National Ballet performances to comedians to performances by local arts organisations. While you're in town, make sure you also check out what's happening at it's sister venue the Ulumbarra Theatre, where big acts like You Am I, Ross Noble and the Melbourne Symphony Orchestra wow audiences every week.

Rosalind Park
One of the big reasons why Melburnians decide to make the treechange to Bendigo is the region's abundance of beautiful wide open space. The crowning jewel of the town is Rosalind Park; 60 acres of leafy walkways, playgrounds, statues, a fernery and a grand old conservatory. Given its close promixity to Bendigo's CBD, it's the perfect spot for a leisurely walk or a picnic for when you need a break from your culture-packed trip.