Ten reasons to visit Phillip Island
Just 90 minutes from Melbourne is an island packed with coastal wildlife experiences, cultural events and a growing food and wine scene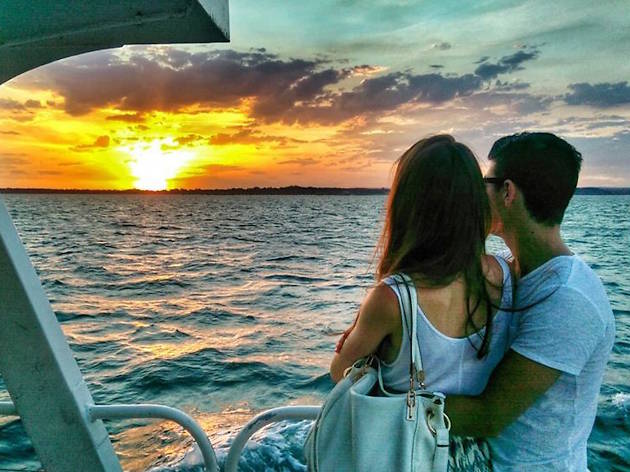 1. See the Penguin Parade
Every day at sunset, hundreds of little penguins waddle in from the sea on Summerland Beach. Now visitors can get an even closer look at the spectacle from the Penguin Plus viewing platform. 1019 Ventnor Rd, Summerlands 3922. 03 5951 2800. penguins.org.au. Check calendar for penguin arrival times. Kids $23.60, adults $47.20.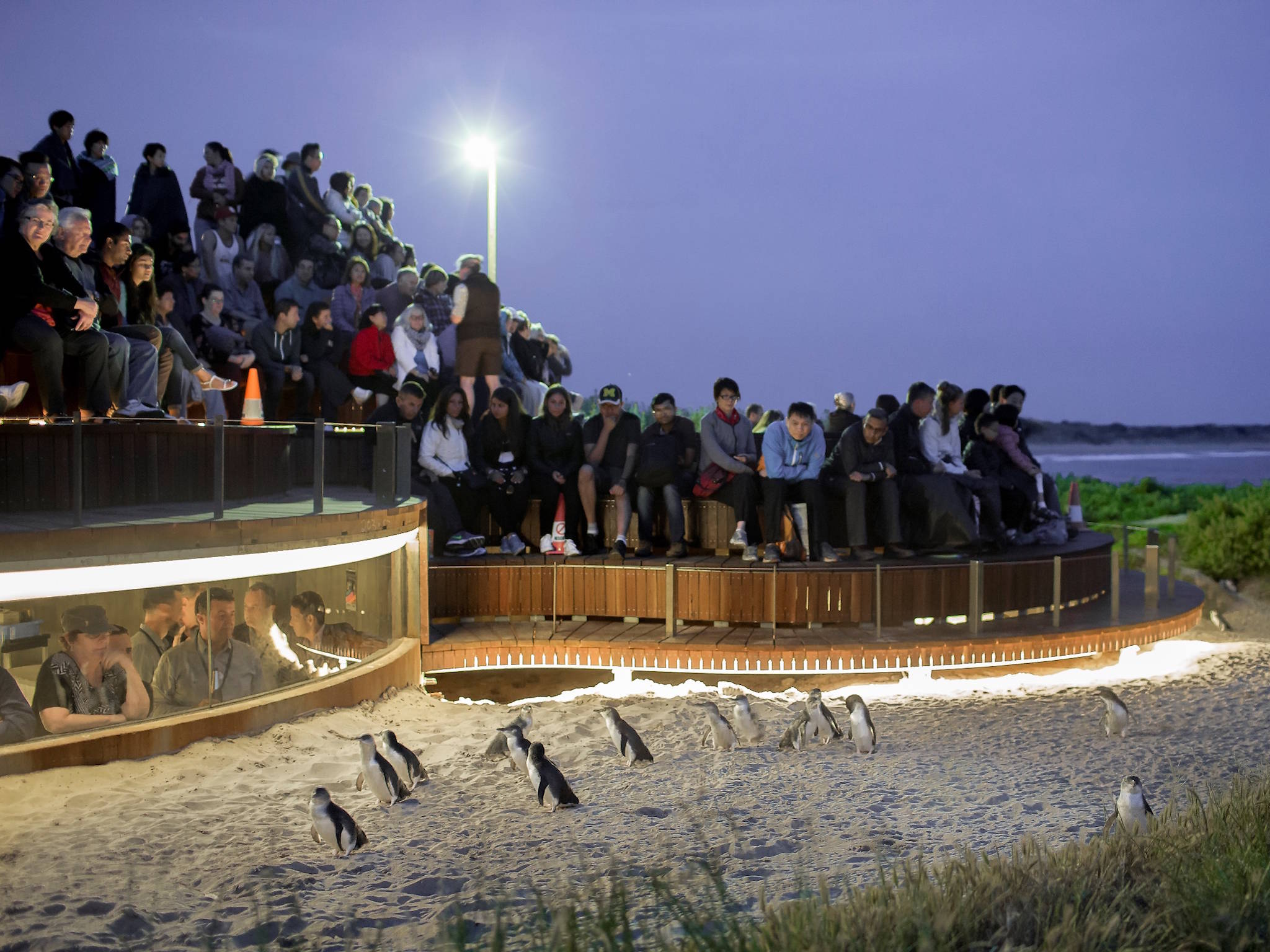 2. Channel David Attenborough on a Wildlife Coast Cruise
With over 20 years experience and loads of eco-tourism awards under their lifebelts, Wildlife Coast Cruises are a great way to explore the island's beautiful coastline. See the annual migration of southern right whales, float past Australia's largest fur seal colony or tuck into some fish and chips on the Captain's Lunch Cruise. Private tours also available. wildlifecoastcruises.com.au.
3. Experience the new interactive Antarctic Journey at The Nobbies
Brought to you by WWF-Australia and Phillip Island Nature Parks, this attraction takes visitors on a virtual adventure through Antarctica and the Southern Ocean. Wander through three levels of immersive exhibits, from the nippy 'Chill Zone' to a cutting-edge multimedia display where you can stroke a penguin or get within arm's reach of a whale. 1320 Ventnor Rd, Summerlands 3922. 03 5951 2800. penguins.org.au/attractions/recreational-areas/the-nobbies. Daily 9am-5pm. Kids $9, adults $18.
4. Catch your dinner at Rhyll Trout & Bush Tucker Farm
Perfect for families and foodies, this eco-friendly farm lets you catch your own rainbow trout. Instructors will help beginners cast a line in the all-weather 'Rainforest Pool', while those with more experience can try their luck around an outdoor lake. Take your trout home with you, fry it up onsite or ask the chef to transform it into a delicious meal. 30 Rhyll-Newhaven Rd, Rhyll 3923. 03 5956 9255. rhylltroutandbushtucker.com.au. Daily 10am-5pm.
5. Dine on fresh Italian fare at local institution Pinos Trattoria
Pino Scarlato arrived on Phillip Island in 1972 with the dream of bringing life, laughter and damn good Italian food to the then-sleepy seaside hamlet of Cowes. Since 1991, the Scarlato family have been doing exactly that. This popular trattoria is open for lunch and, in true Italian style, late into the night for dinner. 29-31 Thompson Ave, Cowes 3922. 03 5952 2808. pinostrattoria.com.au. Daily noon-late.
6. Get revved up at the Australian Motorcycle Grand Prix
For three days each October, the world's best riders congregate on the stunning Phillip Island Grand Prix Circuit for one of the biggest events in the MotoGP calendar. Whether you're there to see World Champion Jorge Lorenzo, crowd favourite Valentino Rossi or you just want to get amongst the action, it's sure to be one heck of a ride. Back Beach Rd, Phillip Island 3922. 1800 100 030. General admin, grandstand and campground tickets available. motogp.com.au. Oct 21-23.
7. Join the festivities at the Shearwater Festival in November
Now in its fourth year, the Shearwater Festival aims to raise environmental awareness about the seabirds and their cultural importance to local Indigenous communities. Festivities include talks, workshops, performances, a street procession and a participatory dance ritual. Rug up and bring a torch if you want to join in the dusk or pre-dawn walks. Cowes Cultural Centre, 91-97 Thomson Ave, Cowes 3922. shearwaterfestival.com.au. Nov 25-27.
8. Enjoy life in the slow lane in the tidal village of Rhyll
If you want to escape the crowds, Rhyll is the place to do it. Just four minutes from the beach you'll find Rhyll Haven – private luxury accommodation set into tranquil gardens (all suites have gas log fires and spa baths). As the sun sets, head to The Foreshore Bar and Restaurant in town for some ocean vistas and rustic cuisine. Rhyll Haven: 33A Rhyll-Newhaven Rd, Rhyll 3923. rhyllhavenapartments.com.au. Foreshore Bar & Restaurant: 11 Beach Rd, Rhyll 3923.03 5956 9520. theforeshore.com.au. Wed-Sun lunch & dinner.
9. Chill out at Ramada Resort
Situated in the heart of Phillip Island, Ramada Resort is spread across 65 acres of countryside. Guests can choose between studios or two and three-bedroom cottages, all equipped with an outdoor deck and kitchen. It's the perfect spot to relax by the pool, explore the surrounding bush trails or catch up with old friends over a barbeque. 2128 Phillip Island Rd, Cowes 3922. 07 5512 8888. wyndhamap.com/wps/wcm/connect/wyndham/home/resorts/australia/vic/phillipisland
10. Wake up to ocean views at Clifftop, Smiths Beach
After a romantic escape or a weekend getaway with friends? Look no further than this hilltop sanctuary, overlooking Smiths Beach, Bass Strait and undulating farmland. Eight boutique guestrooms are available. 1 Marlin St, Smiths Beach 3922. 03 5952 1033. clifftop.com.au
Planning a visit?
Go to www.wandervictoria.com or www.visitphillipisland.com and start exploring.