Perhaps now more than ever, we all want to feel we belong, to be part of a bigger, brighter and bolder community. To find that place where we can fall in with our tribe, and run wild. That's the big-love vibe at the heart of this trio of beautiful NSW experiences specifically designed with a sense of belonging in mind. From immigrant pathways into the nation's food bowl, to the river that runs through it, or a world famous coastal retreat for getting centred, you can get that feeling of kinship in NSW.
Feeling something else? Find it here.
Pick your trip:

WEEKEND AWAY

FOUR-DAY ESCAPE

ONE-WEEK ODYSSEY
Discover more ways to feel free in NSW.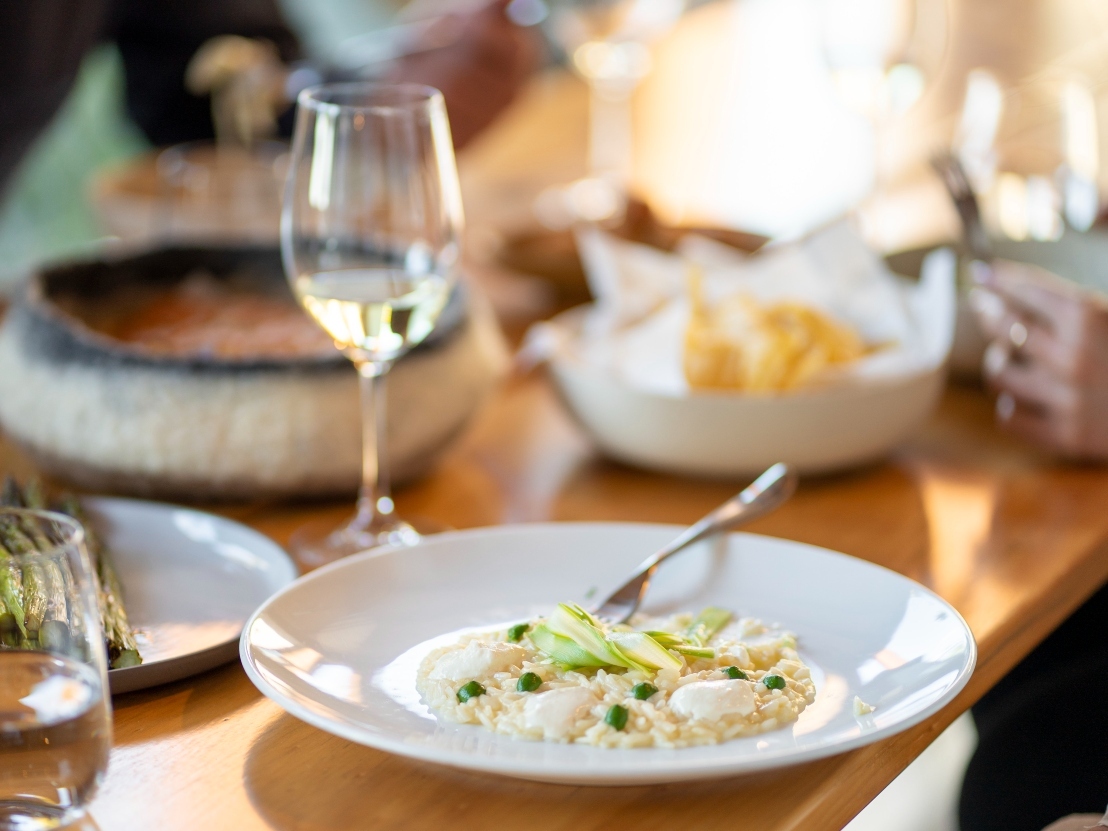 Limone Dining | Photograph: Desination NSW
Get out and about
with a weekend
in Griffith
The lush green beauty of Griffith lies in the beating heart of the Riverina. Often described as the country's food bowl, it's here that many European migrants flocked in the post- war era, vineyards popping up in their wake. Head to the cellar door of De Bortoli Wines, where you can indulge in a cheese platter and soul-nourishing drops. If you visit during October, dive headlong into the Griffith Multicultural Festival and their fabled spaghetti-eating competition. There's also a famous salami fest in August. Whenever you arrive, don't miss the historic Italian Museum and also make the time to visit Hermit's Cave – during the 1920s and '30s former miner Valerio Ricetti transformed this rocky outcrop with its enviable views into a home. If you really want to feel like you belong, lose yourself in the cottage garden of Ingleden Park Farmstay. Make sure you say hi to gifted chef Luke Piccolo at Limone restaurant, and leave with delicious memories.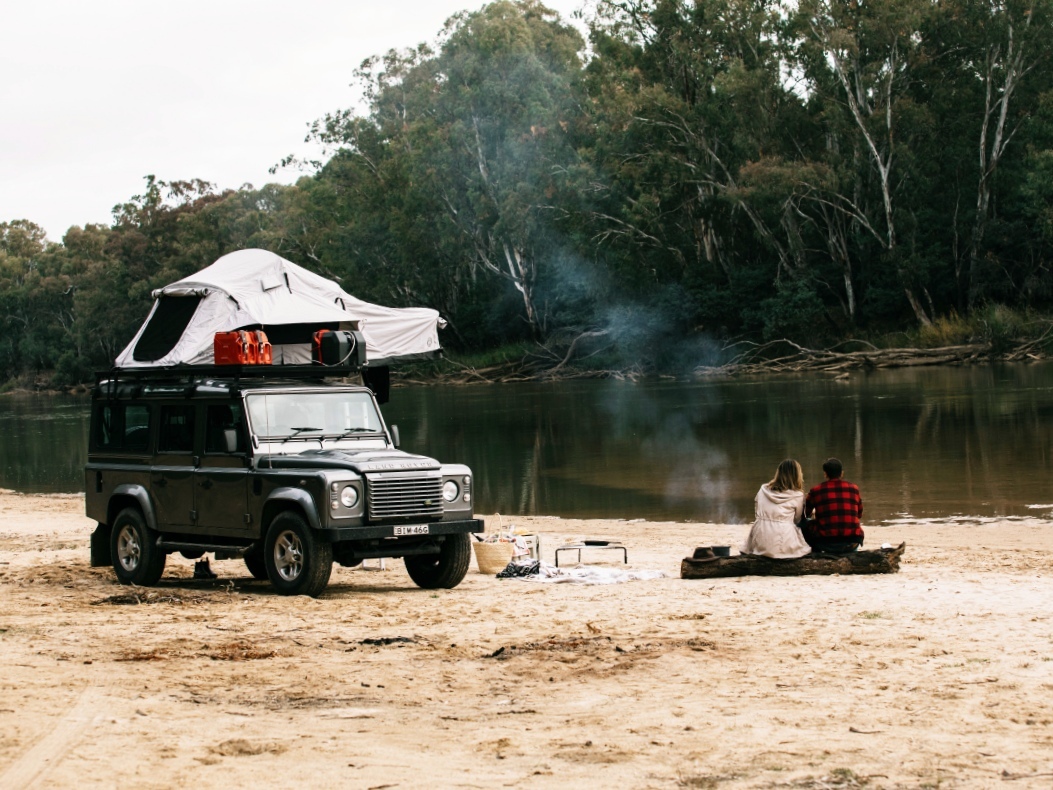 Tocumwal, The Murray | Photograph: Destination NSW
Feel
the love
on a four-day escape to the Murray River
If you want to connect with Culture and get a true sense of this country's rich history, what better way than to jump in your car (or a canoe) and follow the mighty Murray River?
Australia's longest stretch of water offers up an incredible array of opportunities. We love washing down contemporary Australian cuisine with a refreshing glass of wine at the River Deck in Albury, then wandering Yindyamarra Sculpture Walk, which showcases incredible works by Aboriginal artists. The goodies at Corowa Whisky and Chocolate, housed in the cosy wood and brick surrounds of former 1920s flour mills, are sensual delights.
Lose yourself in the redgum forests dotted around Tocumwal and visit the Blowhole that has nurtured the Ulupna and Bangaragn peoples for thousands of years. For a splash-happy time, jump on a paddle steamer at the Port of Echuca Discovery Centre, where you'll feel like you've been transported back in time to the 1870s. Nearby Morrisons Riverview Winery offers twilight concerts on Saturday nights. No exploration of the awe-inspiring beauty of the Murray could be complete without a trip to Mungo National Park. A sacred place for the local First Nations peoples, we guarantee the majesty of its rock formations will fill your head with wonder (see also Connection and Awe).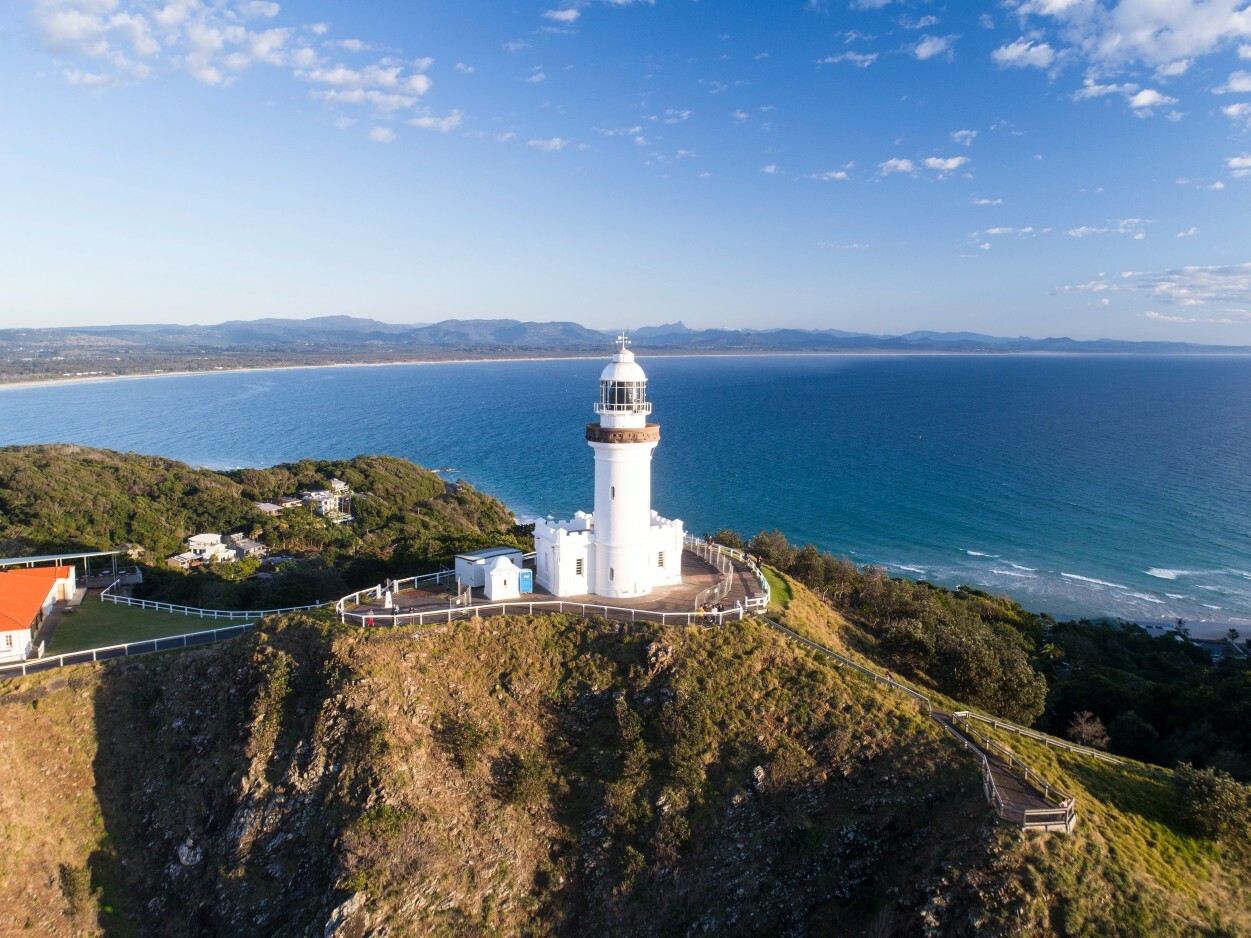 Cape Byron Lighthouse | Photograph: Destination NSW
Rediscover yourself with a one-week odyssey
to
Byron Bay
Northern NSW has suffered in the 2022 floods, but is gearing up to welcome visitors again to bolster the local economy. Synonymous with bohemian surrender, the pristine beaches of the Byron Bay area have long been the destination of choice for those who want to feel the wind in their hair and sand between their toes. Offering so much to see, do and feel, this blissful curve of verdant green and deepest blue demands a whole week to unwind and find your inner calm.
One of the best ways to soak up the soothing sea spray is to hop in the saddle. Bliss out to the sound of the waves as the super-friendly team at Zephyr Horses guide you across the bay or deep into the surrounding rainforest. For a truly magical moment, time your ride for sunrise or sunset. If you prefer to trust in your own two feet, we heartily recommend hiking (or mountain biking) in the breathtaking surrounds of Bundjalung National Park. Hop in a canoe to explore Jerusalem Creek or in a kayak out on the bay for a spot of whale and dolphin spotting.
There's more to Byron's flourishing fashion industry than boardshorts and sunnies. Spell & The Gypsy Collective is one of our favourite places to pick up silken kimonos, chic patterned dresses and funky leather bags. Nourish your soul at the weekly Mullumbimby Farmers Market, or go all out and book in for a degustation feast at Fleet in Brunswick Heads. There are magnificent options for where to rest your head, but splash out on Byron mainstay Raes on Wategos for the beach views you deserve.