Weekend getaways: Canberra
The nation's capital is a hub for great dining and vibrant arts and cultural events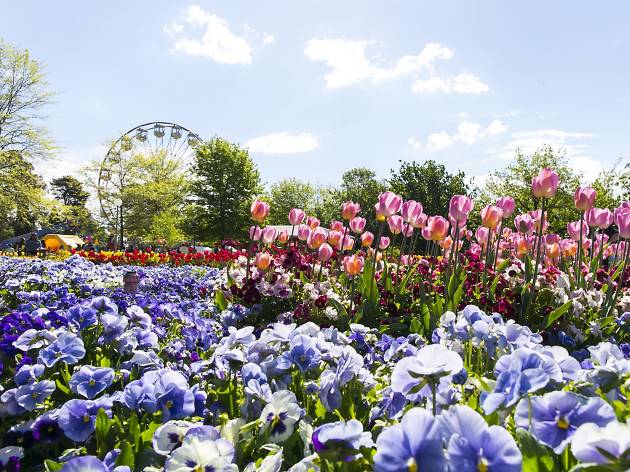 Why Canberra?
A mere hour on a plane, Canberra is nevertheless frequently overlooked as a quick getaway destination, largely because of its dated reputation as a fusty maiden aunt.
Blowing that preconception out of the water is the Peppers Gallery Hotel in Canberra's freshly unveiled New Acton precinct. It's a cluster of boutique villas connected by the reception-slash-mini art gallery, a library bar, courtyard, gymnasium and the hotel's Italian restaurant, Bicicletta. The hotel feels snug despite its 80 rooms and the service is personable. Deluxe suites have a Bang & Olufsen flat screen, free Wi-Fi, and you can request a cheeky 4am homemade lasagne.
It's worth stopping in at a Canberra oldie for an olde English pint at the Wig & Pen tavern. And visiting one of the city's galleries is a given – we picked the National Gallery of Australia. Canberra's hidden gem is Braddon's Lonsdale Street. It's coined the "hipster hangout" – but ignore that. The area is undergoing development and in the short term there's a boutique pop-up market for arts, antiques and fashion, plus plenty of interesting cafés.
Dinner Date
Top breakfast and lunch eateries are popping up in every quarter. Me & Mrs Jones is our pick for mornings, but when the sun goes down Canberra has stacks of fine dining options. Soju Girl is a good example; its menu, created by chef Derek Brown (Waters Edge), works like South-East Asian and Japanese tapas – the coconut braised duck yellow curry is plenty to share between two and desserts are popular. Try the deconstructed raspberry shortcake that resembles a foamy Eaton Mess with balls of meringue that act like popping candy.
Time Out Tip
The most scenic way to enjoy Canberra is on two wheels. The city's infrastructure is perfect for it: cycle ways make it safe and there's a bike rack on every street. Hire from Mr Spokes and take a ride round the lake.