Weekend getaways: Canberra
Australia's capital was once known as the home of boring bureaucrats and bad cafés. But lately, there's been a transformation afoot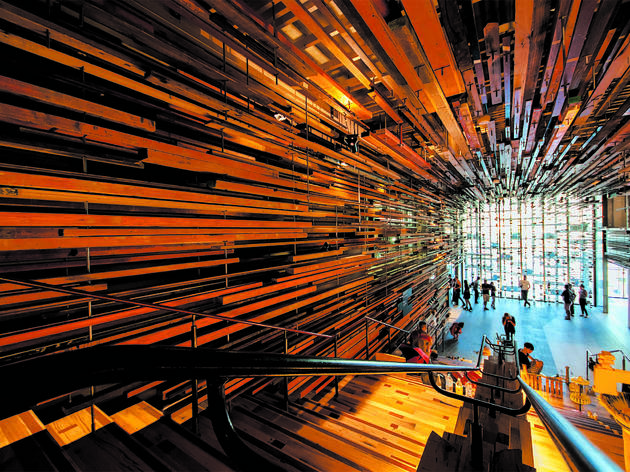 Canberra used to be the punchline of jokes: known only for porn, politicians and legal fireworks. Now the fireworks are restricted and there are far more stimulating things happening outside the adult shops than on their shelves. Canberra in the twenty-teens boasts hipper hotels than Sydney, excellent cafés, some of the best galleries and museums in the country, and, of course, the chance to pick up leaked Federal documents from behind the couch at popular public servant boozers. Because some things never do change.
The best of Canberra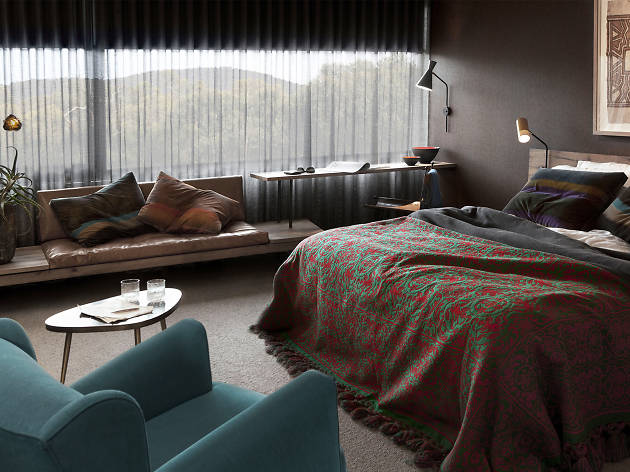 Canberra's cool hotels
Canberra has come along way in the last three years, with cocktail dens, hip restaurants, galleries and cafés opening up right across town. It's also seen several hotels open or undergo major refurbishments and the result is a town that now has some of the best digs in the land.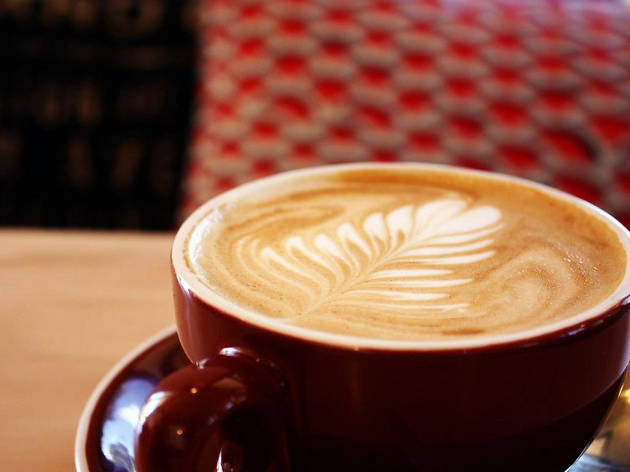 The best cafés in Canberra
Local coffee providers are roasting their own brews and supplying specialty coffees to outlets across the region and country. They're doing excellent things with beans here and as testament to that, Canberra is home to 2015 World Barista Champion Sasa Sestic, the founder of ONA Coffee. Sasa's knack for making the perfect cup has set the standard for roasting, blending and café culture pretty much anywhere in Australia.
Canberra institutions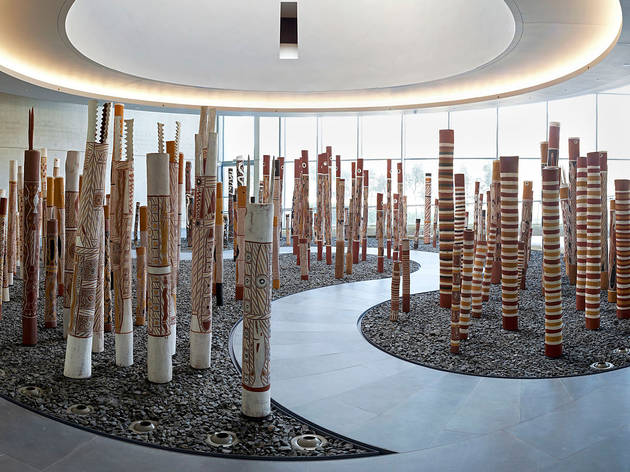 National Gallery of Australia
Opened in 1982 and renovated in 2010, Australia's national gallery houses important Australian, Indigenous, Pacific, Asian, American and European masterpieces, including Jackson Pollock's 'Blue Poles' and Constantin Brancusi's 'Bird in Space'. In 2015 the NGA established a department of contemporary international arts practice, focusing on post-millennial art, particularly moving image, performance and installation. It's worth the trek to Canberra for the NGA's Aboriginal and Torres Strait Islander art collection – the largest in the world, comprised of over 7500 works, and displayed in a purpose-built wing. In fact the first artwork you encounter as you step into the NGA's foyer is the Ramingining artists' 'Aboriginal Memorial' (1987-88), an installation featuring 200 hollow log coffins from central Arnhem Land, in the Northern Territory. Unveiled in conjunction with the Bicentenary, the work commemorates the deaths of Aboriginal and Torres Strait Islander people across 200 years of colonisation. The NGA also has one of Californian artist James Turrell's 'Skyspaces' as part of its collection: a site-specific built environment situated in the Australian Garden, with a hole in the ceiling from which a 'screen' of sky can be seen, and within which the quality and colour of light appears to change throughout the day. Make sure you check the best viewing times before your visit. The other major 'must see' at the NGA is the Sculpture Garden, which features work by Auguste Rodi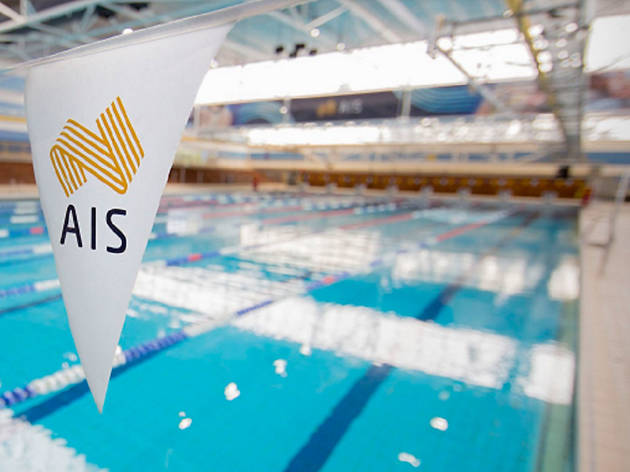 Australian Institute of Sport
In addition to training Australia's top athletes, the Australian Institute of Sport entertains visitors with guided tours and events across its 65 hectare campus. Tours of the facility last approximately 90 minutes. Swim alongside champions in the Aquatic Centre's 50m and 25m pools. Lanes are generally available, but checking the timetable online would be useful before planning a visit. Classes for all ages and fitness levels are available at the AIS Swim School. Stop by next door for a workout or yoga class in the Fitness Centre. A drop-in visit will cost $20. The Track and Field Centre is open to the public – visitors can run on the synthetic track for $5.   Multiple arenas and theatres make up the venue, many of which can be rented for conferences, galas, graduations or even weddings. Lunch like the pros at the AIS dining hall, or grab a quick lunch at GG Espresso. After your visit, stock up on workout apparel, or grab a souvenir at the AIS Shop in the Sports Visitors Centre in the middle of campus.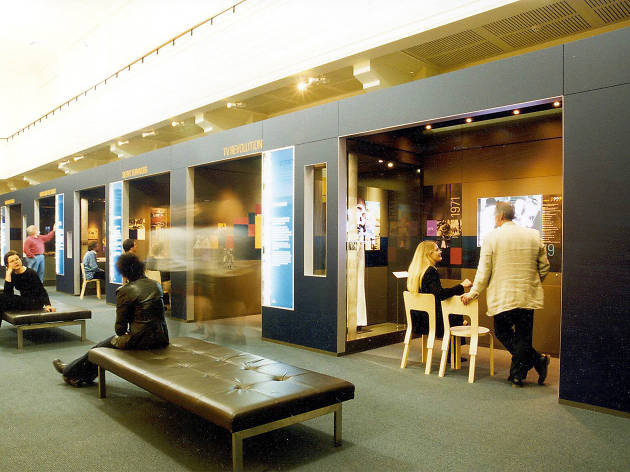 National Film and Sound Archive
It may surprise you to learn this, but much of what is broadcast on Australian television and radio waves is also preserved for posterity. Yes – even Sarah Marie's Big Brother bum dance and radio broadcasts from the 1950s. These are stored at the National Film and Sound Archive. Thumbing through towers of dusty canisters may not sound like a fabulous day out – and it wouldn't be – but that's also not what you experience at the Archive, which is housed in one of Canberra's most beautiful examples of Art Deco architecture, the former Australian Institute of Anatomy. In the foyer, look up around the walls to see some interesting anatomy artwork. The Archive boasts a courtyard with some truly excellent koala pateras protruding from the walls. There are two very pretty cinemas, each playing archival footage, that are open for the public to wander into, and linger inside. On our last visit, we watched a television segment from the 1950s instructing housewives on how to lose weight while they cleaned – "while he's stuck at that horrible desk all day, you can be keeping the pounds off while keeping the house in shipshape" – that was so staggeringly sexist, it was comical. In the 'Front Room' you can check out restored AV equipment, which the archive keeps to play its old material. There's also a café on site. The best thing about the archive is the regular screening events and Q&A sessions they host – many of which are free or cheap.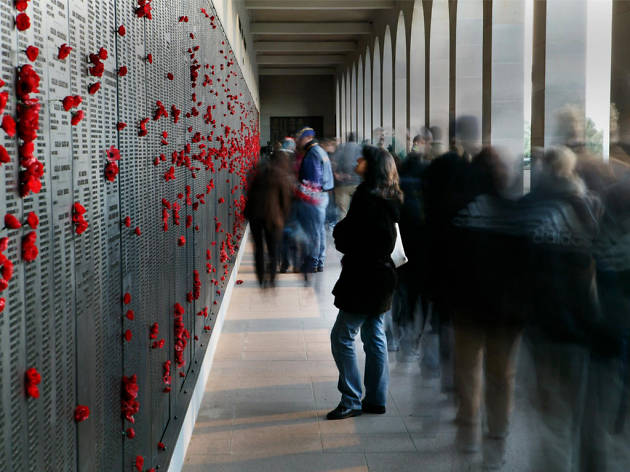 Australian War Memorial
Canberra is home to the Australian War Memorial, a museum that commemorates the service and sacrifice of Australian men and women in wartime. Here you can discover the Australian experiences of war and connect with the stories of people and events that shaped Australia. Place a poppy on the Roll of Honour to remember the sacrifice made by Australian servicemen and women, and stay for the moving Last Post closing ceremony.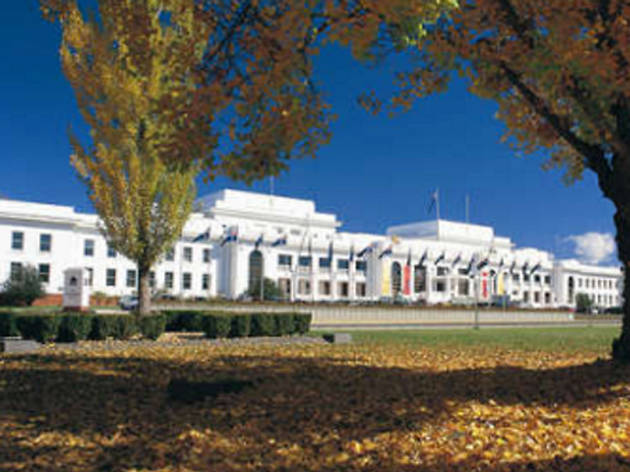 Museum of Australian Democracy
Australia's beautiful former Parliament House is now the Museum of Australian Democracy. It's here exhibitions are held on topics such as political cartoons, former prime ministers and people power. Guided tours are available four times a day and there are educational public programs.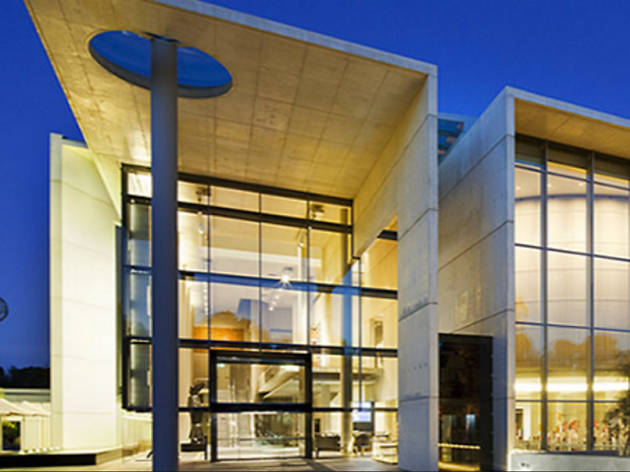 National Gallery of Australia
Opened in 1982 and renovated in 2010, the gallery houses important Australian, Indigenous, Asian, American and European masterpieces, including Jackson Pollock's 'Blue Poles'. They have two to three major international blockbuster exhibitions each year, usually ticketed.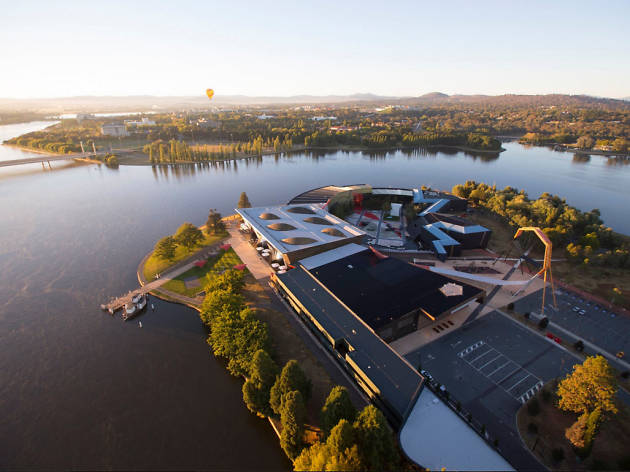 National Museum of Australia
It makes perfect sense to learn the story of Australia in its capital. At the National Museum of Australia you will find a vast assortment of Australiana, from the unusually large heart of legendary racehorse Phar Lap to the Holden Prototype No 1. You can also view artefacts from Australia's vast and rich Indigenous culture.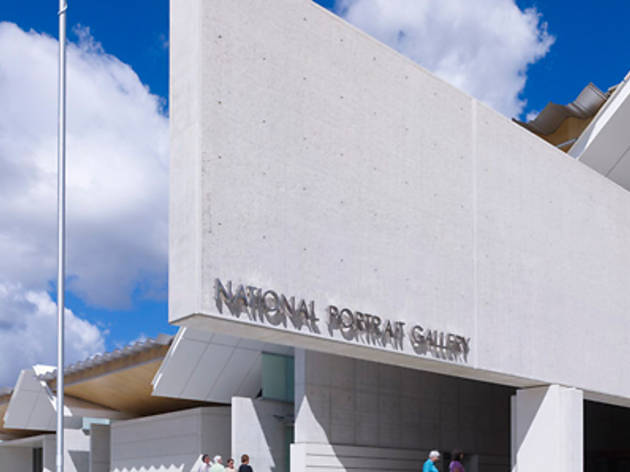 National Portrait Gallery
The National Portrait Gallery sits near the National Gallery of Australia, but is specifically dedicated to portraiture - painted or photographic. Its first exhibition was in 1994, in its former digs within Old Parliament House. In December 2008 it opened in a new building, designed by architectural firm Johnson Pilton Walker.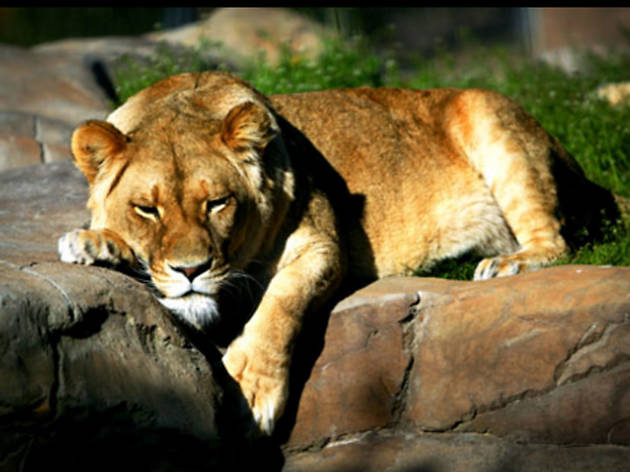 National Zoo and Aquarium
The National Zoo and Aquarium sits on seven hectares and is a short drive from the centre of Canberra. General admission grants you access to both facilities. The zoo is home to big cats, native Australian animals, reptiles, bears, giraffes, zebras and many more exotic animals, while within the aquarium are colourful reef fish, sharks and amphibians. The zoo offers three tours. The Family Tour is perfect for young children as it is a safer more relaxed experience, while the Zooventure tour requires participants to be over 12. These cost between $85 and $145. Both allow you to experience animals up close. Walk on the Wildside (WOW) tour is nearly $700 dollars a person but this all-day tour is the ultimate wildlife experience. Feed most animals, from sharks to pandas. Interact with kangaroos, and eat lunch with a giraffe. Meet a Cheetah for $160 between 11am-noon and 2-3pm daily. This experience requires participants to be at least 15 years old. Children from kindergarten through to Year 6 can take a zoocation for $80 a day during school holidays. Bookings available online.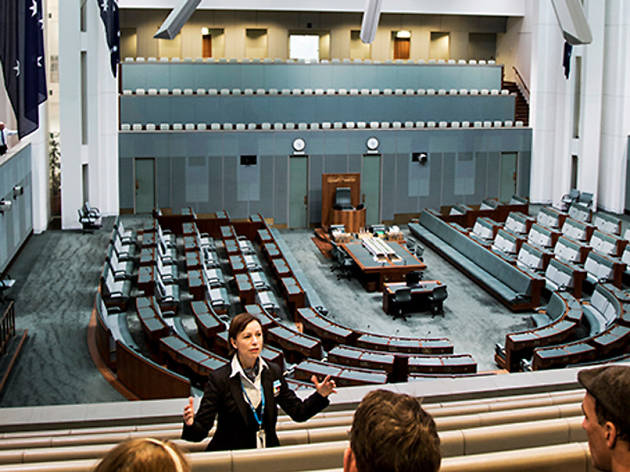 Parliament House, Canberra
While in recent years it has seemed to many observers as a place where party squabbles run roughshod over the national good, the seat of Australia's government is a grand building where visitors can take a fascinating free 40-minute tour five times a day. The thrice-daily in-depth tour is 15 minutes longer and costs $10-$25.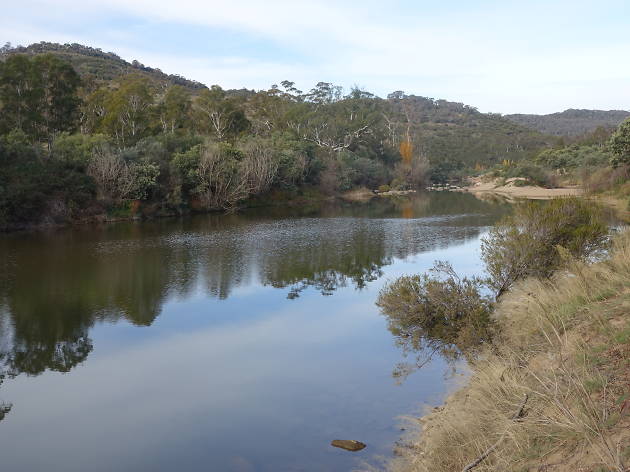 Tharwa Sandwash
It may surprise you to learn that Canberra has a nude beach. No, it's not a place where the ocean waves will caress your naked form, but it is a delightfully sandy stretch besides the Murrumbidgee River. In fact, the Murrumbidgee offers some of the nicest freshwater swimming spots within shouting distance of Sydney. Kambah Pool is where you can get your kit completely off without consequence, but if you prefer your river swimming with togs still attached, Casuarina Sands offers gorgeous picnic spots in the foothills of Canberra's mountainous regions, swimming, kayaking and the chance of catching a murray cod or silver perch. It's also one of the few spots on the river with dedicated toilets, and a drive-up car park, making it very kid friendly. For these reasons, it can get packed on warm weekends, so if you're looking for somewhere more secluded, hike south a little way down the 27-kilometre Murrumbidgee Discovery Track to find your own, more private part of the river. If you have a puppy in tow, Uriarra Crossing, further north, is a pet-friendly picnic spot where you and your dog can take a dip together. Much further south, Tharwa Sandwash is a pretty stretch of river that's home to dozens of species of birds – plenty of which will be visible, or at least audible, as you float past them on your lilo. In summer, river swimming is just as refreshing as a dip in the ocean – although in winter, rivers tend to be much colder than the sea around New South Wales. There may be n
Show more