Weekend getaways: Daylesford
There's a reason that Daylesford is known as a haven of relaxation. Eighty per cent of the country's mineral springs are in this region, which makes it perfect for spa treatments and for growing high quality produce which you can enjoy at one of Daylesford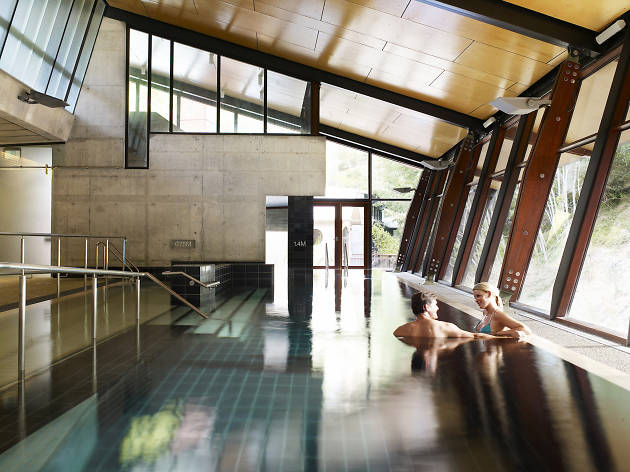 Relax in Daylesford
Photograph: Roberto Seba
You're here to relax, so begin your getaway by visiting arguably the most famous spa in the region, Hepburn Bathhouse and Spa. Here, enjoy a massage or simply slip into the warm mineral waters of the communal bathhouse and feel your body begin to unwind. For something even closer to nature, have a soak in the new outdoor creekside spa.
The best time to take in art is when you've got the mental space – so head to The Convent Gallery and spend time with work from all manner of historical periods and styles. Within this dramatic 19th century Victorian mansion are retail spaces, a bar, six acres of gardens and at night, ghost tours.
For a simple slice of tranquility, pick up some picnic goods at the gourmet food shops on the main street and head to the pristine
Lake Daylesford
. Later, take a ten minute drive to the award-winning
Passing Clouds Winery
and clink glasses with your travel buddy as you taste the winery's shiraz, chardonnay and pinot noir.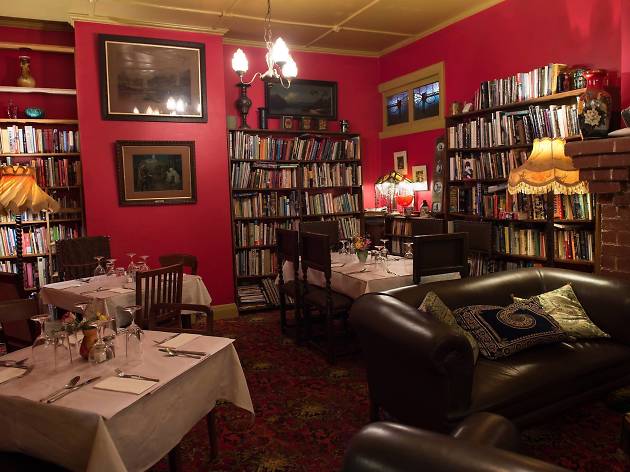 Photograph: Vince Caligiuri
For a truly stress-busting brunch, follow the smell of lavender to La Trattoria at Lavandula; the café located on a lavender farm where seasonal produce is king. Make sure you tuck into the grazing platter; a feast of cheeses, olives, onion bread and meat.
On a Sunday afternoon, you'll find young families, couples and friends sinking into cushy fireside chairs at the Daylesford Royal Hotel. The building, built in 1856, has recently been restored to its former glory, and offers a formidable range of locally made wine and beer as well as classic pub meals done very well.
We can't (and won't) stop raving about Radio Springs Hotel. Don't resist the pull of sipping whisky in the bric-a-brac-filled dining room, and if you're here on a Thursday, the kitchen takes a break from serving impressive pub fare and invites a Thai chef to create a feast.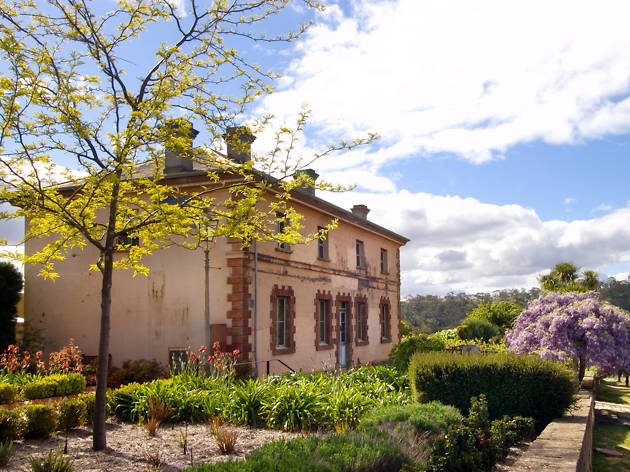 If you can, stay at the Lake House and wake up in a luxurious, rustic bedroom looking out onto Daylesford Lake. Some rooms are accessed through a private garden path and others include garden spas and outdoor firepits.
Luxury can also be found at Peppers Mineral Springs Retreat; a grand '30s guesthouse transformed into a mineral spa and hotel. You could stay here and not leave for days: there are open-air mineral pools, fine dining at the Argus Dining Room and huge, elegant rooms.
More highlights of the region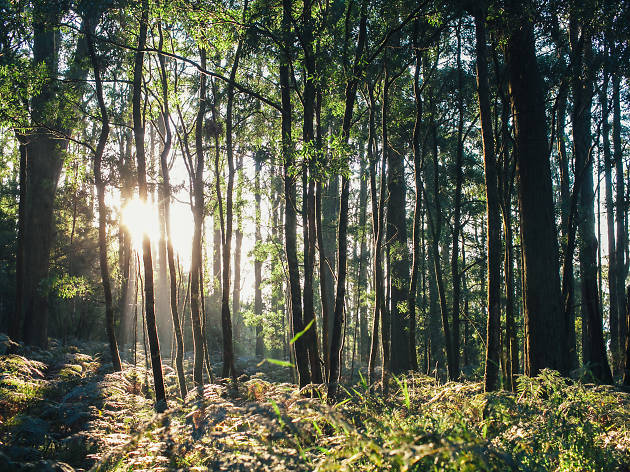 Enter the time slip: spectacular, mysterious Mount Macedon is less than an hour's drive from Melbourne.