Bars
All the best Miami bars, including bar reviews and editors' picks
More bar stories
South Beach bars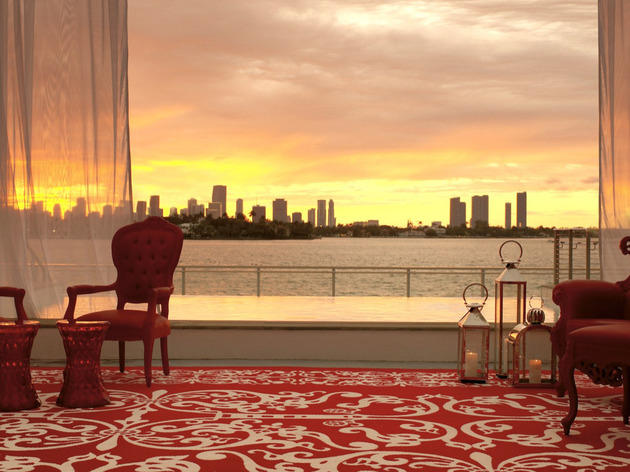 Sunset Lounge
Yet another hotel lounge, this one is on South Beach's Bayside. The name says it all: there's simply no better place to watch the sun go down than from the playful rooftop of the Mondrian South Beach. Tuck into one of the private cabanas with a signature caipirinha and let the night envelop you.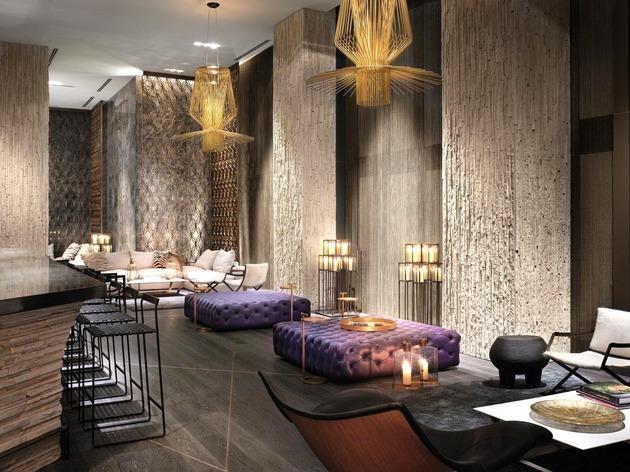 Living Room
The lobby bar at W South Beach probably doesn't look anything like your living room. Unless your living room happens to be decked out with the sleekest velvet and faux fur furniture, and looks out on to one of the most beautiful pool areas in South Beach. It's oceanfront, too, though you wouldn't know it from the ground floor—a wall of perfectly landscaped hedges blocks your view of the beach, but also keeps the boardwalk gawkers at bay. In late 2012, the venue had a major mixology makeover, enlisting the assistance of famed cocktail connoisseur Scott Beattie (who literally wrote the book on Artisanal Cocktails) to devise drinks that look and taste like art in a glass.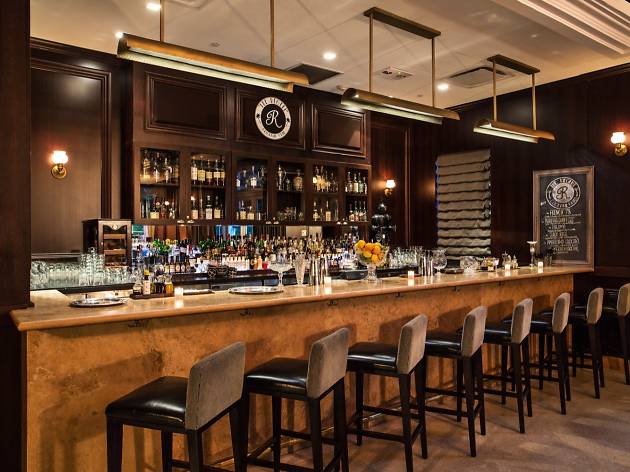 Regent Cocktail Club
The newest addition to the Collins Avenue cocktail crawl is already gaining plenty of accolades, as cordial mixologists—waistcoats and all—pour deliciously inventive drinks in a space that feels worlds away from the hustle of South Beach, yet is in the heart of it all. The Club's retro stylings, complete with leather banquettes, live lounge music and a side patio for cigar smoking, make it feel as if the Rat Pack could walk through the door at any moment.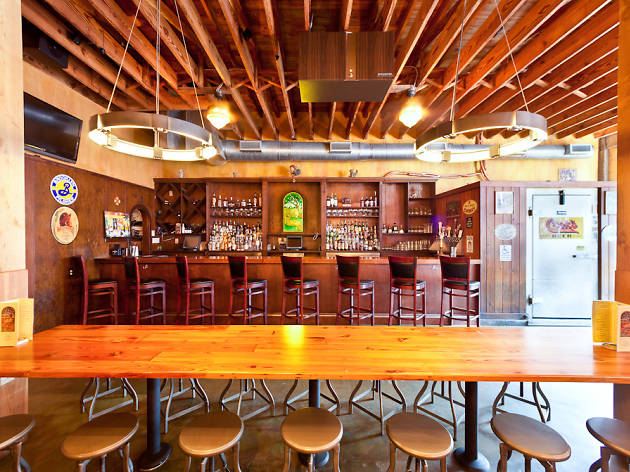 Abbey Brewing Company
Sick of candy-colored martinis? Seek salvation in this hole-in-the-wall-turned-microbrewery, which offers rare European imports plus several own-made beers. Luckily, it didn't lose its classic dive-bar soul in the conversion process—or the dartboard. It's a fine place to meet the locals, and even better when preceded by a meal at Southern food star Yardbird right next door.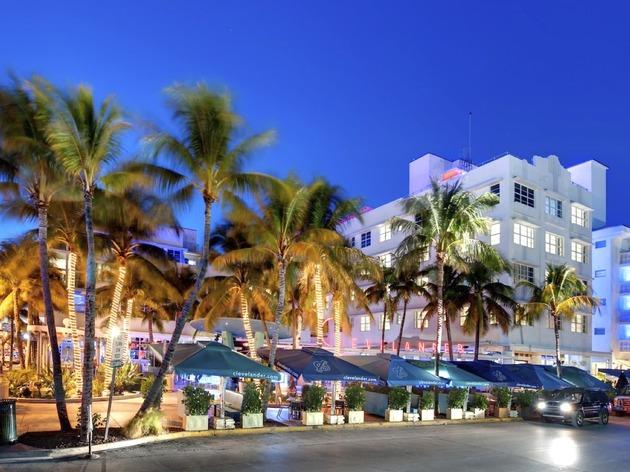 Clevelander bar
The archetypal Miami Beach bar, the Clevelander offers a high concentration of tiki stylings, pink neon and booze—it claims to sell more Bud than any other bar in the nation—all served under open skies and illuminated palms. Like many of the models who participate in the body painting and other cheesy contests here, it has recently undergone some costly cosmetic enhancements. But all the best bits remain, including the nightly bands on the back stage that crank up the volume to the max. This is the stuff that spring breaks are made of: expect at least one drunken goon to fall into the shallow pool that fronts the stage (and a few free-spirited ladies to willingly follow suit).
more from our south beach guide