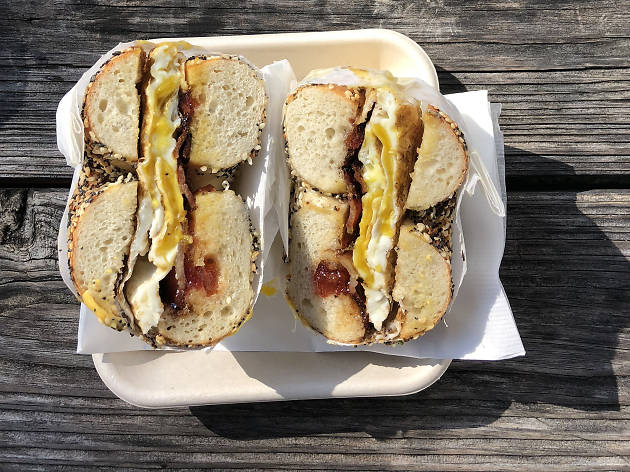 Where to start your day with the best breakfast in Miami
Start your day the right way: digging into bagels, eggs and more awesomeness with the best breakfast in Miami
The restaurants serving the best breakfast in Miami do more than just serve food to the masses: they provide a public service. A very wise 1980s cereal jingle once said, "You can't be your best if you don't eat a good breakfast." And we, as a city, couldn't agree more. Breakfast in Miami is serious business. Not only do we take out caffeine very seriously (just take a look at the best coffee shops in Miami) but we like to have something delicious (and nutritious) to go along with it. So when we're not cheating on our diets with the best donuts in Miami, we're choosing to start our sunny days at these places. It's never a bad decision.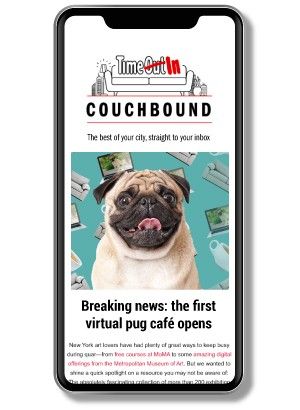 An email you'll actually love
Sign up to our Couchbound newsletter and bring the city to your sofa
Subscribe now
Best breakfast in Miami
What is it? The always-bustling, charming spot serves classic and well-executed options like French toast, omelettes, bagels and more. It'll fill you up without hurting the wallet. Be warned, though, the line for weekend brunch can be quite intimidating.
Why go? Green Street's placement on a bustling corner in Coconut Grove makes it ground zero for breakfast people-watching.
2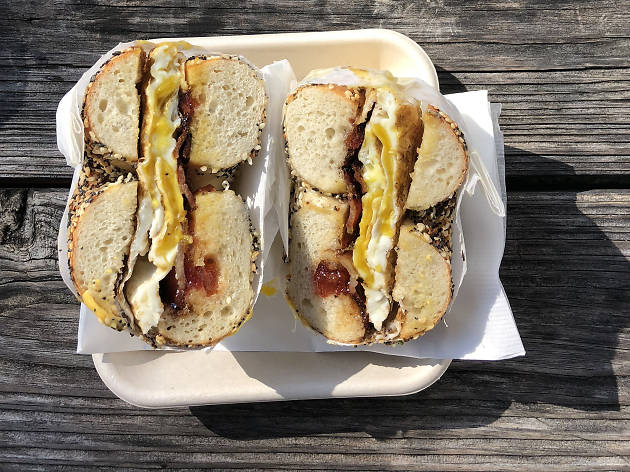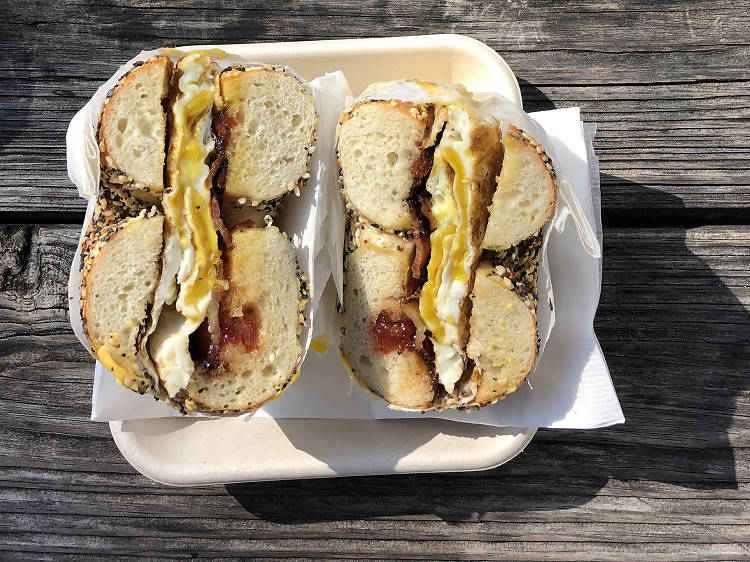 Photograph: Lauren Cedeño
What is it? Currently in the food truck stages of its life, El Bagel is the little upstart that's taken Miami by storm. Bagels are the main—and, well, only—attraction here but these things are good. How good? Folks wake up quite early every Saturday to wait in line for one outside of the Wynwood beer bar Boxelder.
Why go? Our heart belongs to the B.E.C.: Proper Sausage bacon, a fried egg and American cheese smushed between a fresh, warm bagel of your choosing.
What is it? A hip Downtown coffee shop serving the best damn java in town. As if the coffee's not enough, their breakfast items are also shockingly tasty. The French toast and Runny & Everything (fried egg, bacon, cheddar, lettuce, tomato and garlic aioli on an everything brioche bun) are must-order items.
Why go? Arrive in the early morning on Sunday and you'll get to watch club kids stumble out onto the street after a long night. It's some prime people-watching.
What is it? Brickell's tastiest bagel spot, where folks line up (especially on the weekend) for some truly delicious bagel sandwiches named after different Miami neighborhoods. Iced coffee addicts will appreciate the frozen coffee ice cubes served with every cup.
Why go? To dig into the Little Havana, a formidable bagel topped with eggs, steak, onions and American cheese.
What is it? A place where you can throw a dart at the menu and always end up with something delicious (and quite filling). Hankering for a giant breakfast? Try the Me So Hungry: fried rice with cilantro and sriracha topped with sunny-side up eggs. The challah French toast is always a winner, as is the decadent Elvis sandwich with peanut butter, banana and bacon.
Why go? For efficiency. The Daily will have you in and out pretty quick, so you don't have to spend your Saturday morning waiting for a hostess to call your name.
What is it? Our favorite vegan spot in town. Open at 9am every day, Love Life is a great healthy option to start the day. Grab an avocado toast, smoothie or acai bowl and you'll be feeling like a million bucks by noon.
Why go? We could fill a swimming pool with Love Life's rich smoothies and dive in head first.
What is it? A beloved neighborhood diner you might recognize from that one scene in Moonlight. But even before its Hollywood moment, Jimmy's was famous among the MiMo locals as one of the great greasy spoon experiences one can have in this city.
Why go? For some tasty nostalgia. The clientele and decor have not changed much in 40 years.
What is it? A fresh concept from some Maui transplants who give their breakfast an elevated twist. Think quinoa flour waffles with coconut milk whipped cream and organic eggs on homemade whole wheat toast. The cute restaurant is a great place for the health-conscious who still want something yummy.
Why go? The acai bowl (served all day) is one of the best in Miami.
What is it? One of the best Cuban restaurants in Miami. And it wouldn't be one of the best Cuban restaurants in Miami if it didn't serve a classic Cuban breakfast. Here, chowing down on a tostada while dipping your freshly baked-and-buttered Cuban bread in café con leche creates a flavor that is pure Magic City.
Why go? One word: authenticity.
What is it? A favorite of those old-school folks who still call it "Dade County." Fancy, it is not. But it's got charm all over the place, from its wooden dining room to the waitresses who have seen their customers grow up and bring their children to the table. Omelette and waffles are the stars of the show here.
Why go? Not a morning person? Wagon West serves breakfast anytime—just the way it should be.
What is it? Though widely known for its stone crab and fried chicken, the breakfast here is also one of the best deals around. Joe's Take Away offers a much more casual option than its adjacent dining room—plus you'll get the same high-quality food.
Why go? Order the Miami Beach omelette and they'll throw some stone crab in there—for under $14 too.
What is it? This gourmet bakery does eggs, omelettes and brioche French toast as well as anyone, but the real draw is the indulgent sweets in the display case. Try not to think too hard about the calories, and be sure to take plenty of pictures for 'gram.
Why go? You can take home an entire cake for just over $30. Cake is breakfast, right?
What is it? A New York-style deli with a few different locations throughout Miami. This place provides some familiar comfort to northerners who have flocked south thanks to its classic bagels, smoked fish platters and towering pastrami sandwiches.
Why go? The fresh-baked bagels seem to keep folks coming back here. Get it topped with pastrami, nova or—if you dare—both.
Can't wake up early enough for breakfast?
Your weekend plans just got tastier.