Heads up! We're working hard to be accurate – but these are unusual times, so please always check before heading out.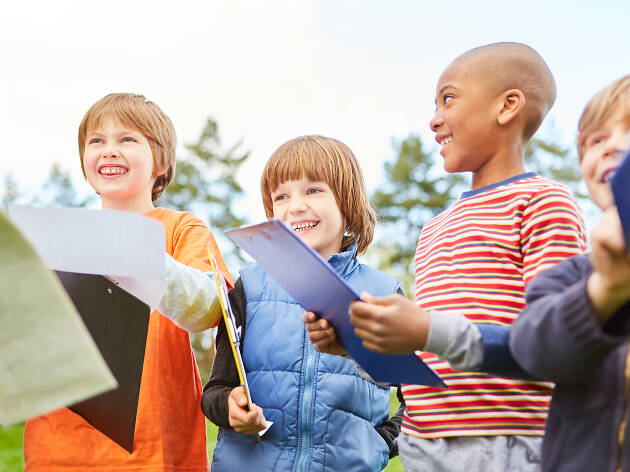 The best family scavenger hunt events in NYC
Family scavenger hunt events require curiosity and teamwork. Does your crew have what it takes to crack the code?
Family scavenger hunt events are some of the coolest things to do with kids in NYC, so book now if you're looking for an atypical Saturday afternoon.
From cool family attractions to beloved kids' museums, New York scavenger hunts allow you to explore a go-to spot in new ways, working together as friends and family to uncover the clues. Run through Central Park, hit the Museum of Natural History and so much more! Plus, there are fun themes that'll appeal to all interests.
Grab your best buds, a smart phone and wear comfy sneakers. It's time to super sleuth by cracking the code of our favorite scavenger hunts in NYC!
Best family scavenger hunt events in NYC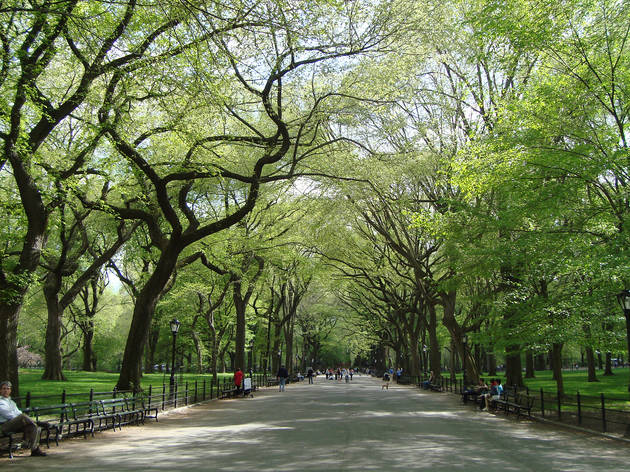 Photograph: Virginia Rollison
Central Park's Amazing Race-Style Scavenger Hunt Adventure
There are so many serene, photo-worthy locations hidden within Central Park's vast greenery, and at times it can be difficult to uncover them all. Find out about the can't-miss spots—and learn more about NYC's iconic communal backyard in the process—by way of a scavenger hunt. Split between lower Central Park and mid Central Park, this smartphone game allows teams of two–five players to channel The Amazing Race as they track down clues. From the Bethesda Fountain to Delacorte Theater, this exciting and challenging experience will give players a welcome introduction to the grounds—plus it's available 365 days per year. Learn more at centralpark.com. ($39)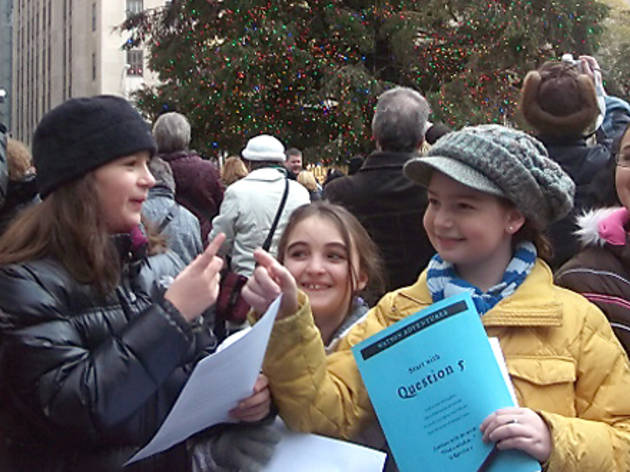 Photograph: Courtesy Watson Adventures
Watson Adventures Scavenger Hunt 
Watson Adventures Scavenger Hunts, ideal for those 7 and up, provide a unique way for curious travelers to explore a new city or venue. The business has parnterned with popular attractions—including Queens Museum—to offer explorers a fun themed activity, whether it's for a birthday party, camp, school trip or other type of occasion. Visit watsonadventures.com for more information about kid-focused offerings. Hunts start at $35.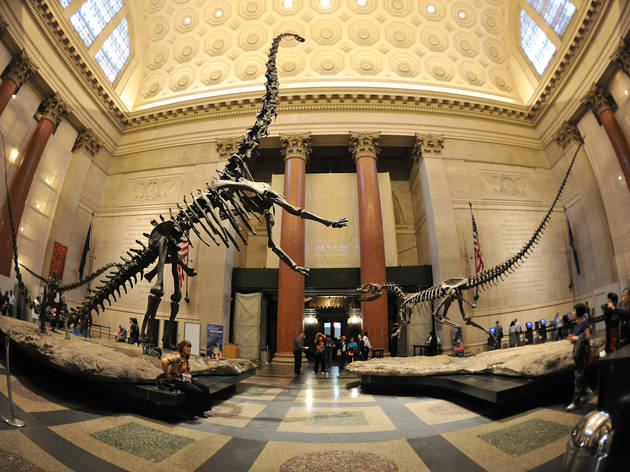 Photograph: Denis Finnin
No need to keep quiet—the secret's out. One of the coolest ways to familiarize yourself with new areas of New York, Secret City offers designated scavenger hunts based on specific locations, including the gorgeous New York Public Library on 42nd and Fifth, Rockefeller Center, the American Museum of Natural History and even the historic areas of Brooklyn Heights, which boasts gorgeous views of Lower Manhattan from its famed promenade. Although there is no specif age range, the roughly two-hour hunt is probably best suited for the older kids in your brood who won't tire quickly. Grab a group of friends and start sleuthing for clues. Visit secretcityny.com for more information. Prices vary.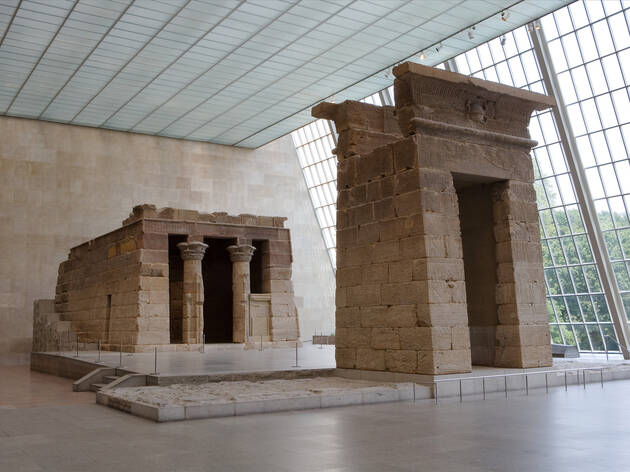 Photograph: Courtesy of The Metropolitan Museum of Art
Since 2004, Treasure Hunt New York has offered cool group games such as scavenger hunts and treasure hunts that appeal to all interests. Science fans will gravitate toward the American Museum of Natural History scavenger hunt, while art lovers will opt for The Met and Kings County enthusiasts will explore the "Treasures of Brooklyn." Depending on what you and your family are interested in pursuing, there are public events and private events worth exploring. Note that a smart phone will be necessary before embarking on the adventure. Learn more at treasurehuntnewyork.com. Prices start at $25.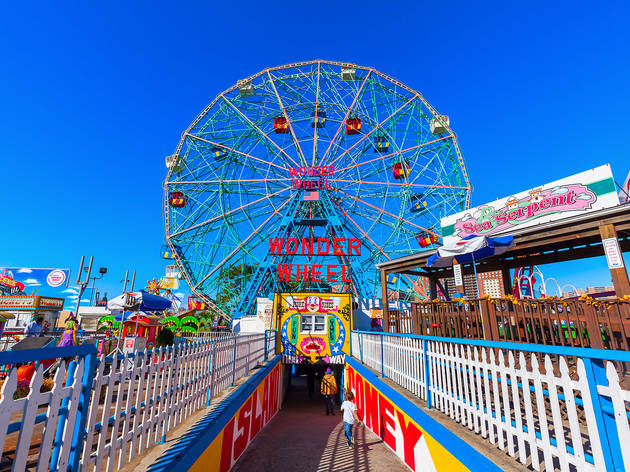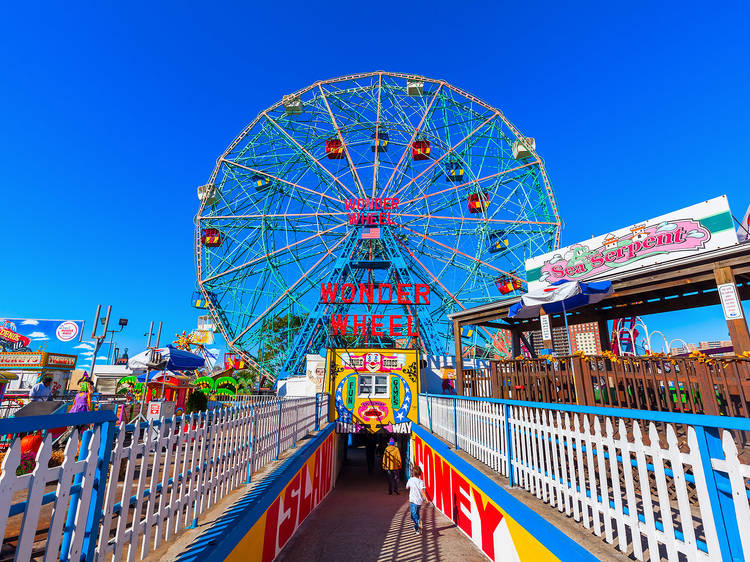 Photograph: Shutterstock
From the hippest areas such as Industry City and Coney Island to iconic NYC-themed fun (think Friends), Pogo Events lets families make the most out of Gotham with entertaining challenges catered to a particular location or pop culture phenomenon. Have a gander at what scavenger hunt works best for you and your family, and get booking! May the best team win. Learn more at pogoevents.com. Prices vary.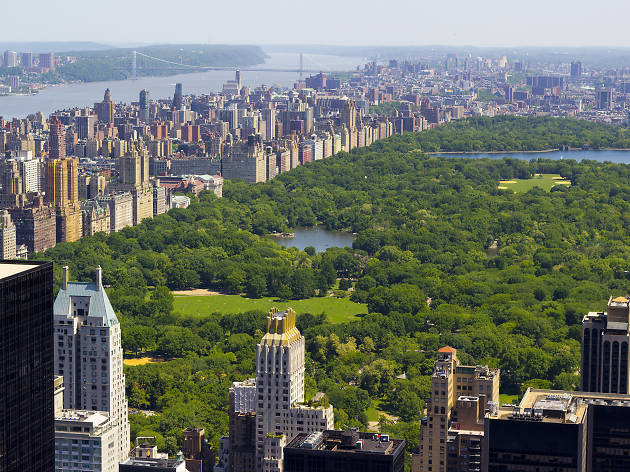 Accomplice: The Show's Quest for the Seven Teeth
Have your children been introduced to Franklin? He is the Tooth Fairy's cousin...and he's in a bind. Franklin would love to assist his cuz in the tooth business, but he loses his first seven teeth that the Tooth Fairy asks him to collect. It's up to helpful kiddos to journey through Central Park, meet new characters and assist Franklin with collecting some teeth. Will they be able to help Franklin get back in his cousin's good graces? We're confident they can! Bonus? Little hunters will receive snacks to refuel after their quest. Learn more at accomplicetheshow.com. Prices vary.
Seedling Scavenger is the app that quite literally lets you choose your own adventure. Opt for ready-to-play scavenger hunts that focus on a particular theme—Big City, Nature Walk, Road Trip, to name a few—or put on your thinking caps and get ready to make up a game of your own that your family will play for generations to come. Recommended for ages 4 and up.