Heads up! We're working hard to be accurate – but these are unusual times, so please always check before heading out.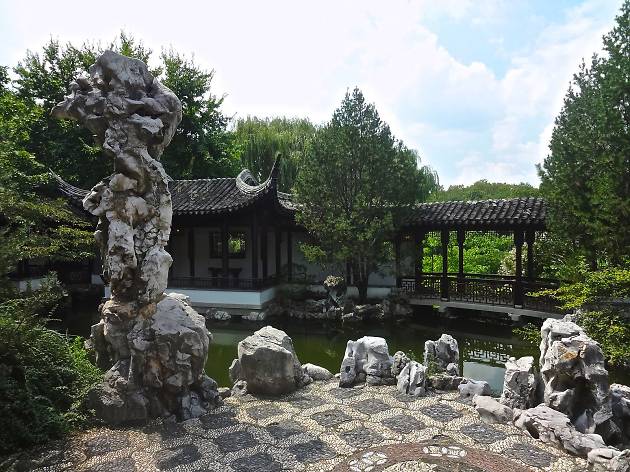 The best underrated kids' attractions in NYC
These hidden gems might be lesser known attractions, but we promise they are still just as fun as the bigger hits in NYC
If you're looking to stray from the beaten path for lesser-known-but-still-cool attractions in NYC, then we've got you covered. We've rounded up some of the exhibits and spots that are more than worthy of a visit with the family. You'll find calmer green spaces, cultural centers and day trips perfect for a quick escape from the busy parts of town. Once you've given these awesome spots a visit, browse through our list of the best free activities for kids in New York, family attractions in NYC and our giant guide of 101 things to do with kids in NYC.
Underrated kids' attractions in NYC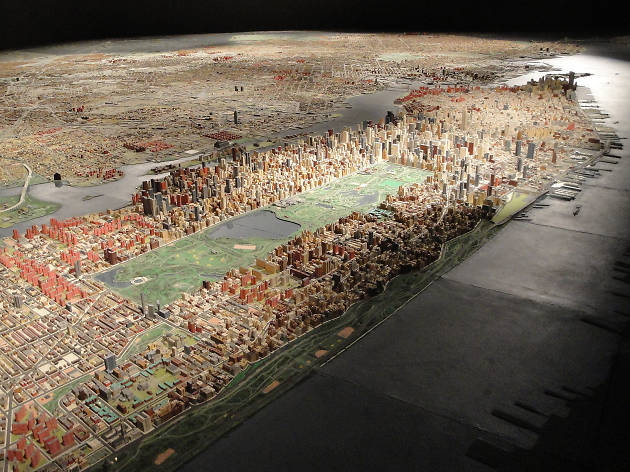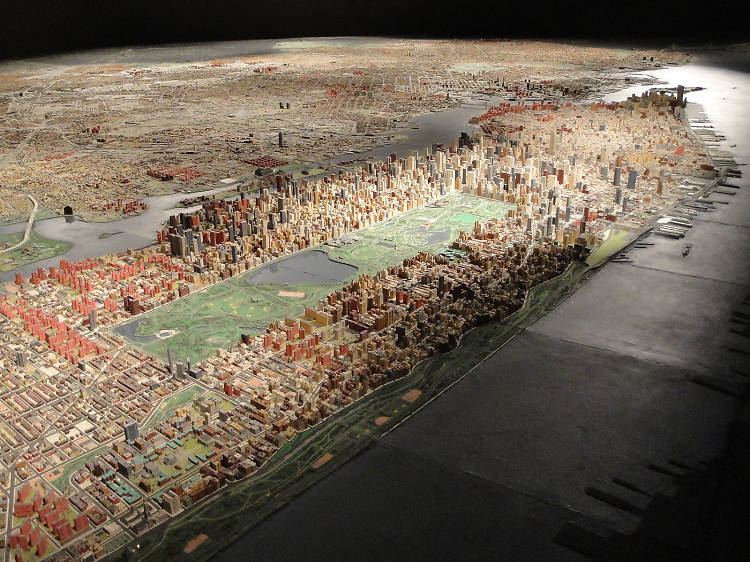 Photograph: Courtesy Wikimedia Commons
1. Panorama of the City of New York
Long before Gulliver's Gate landed in Times Square, the Panorama of the City of New York made visitors feel like giants hovering over the miniature replica of NYC. Created over the course of three years for the 1964 World's Fair in Queens, the massive scale model covers an area of 9,335 square feet. The model grew to include every building, park, bridge and landmark created before 1992 with updates and additions since then. The panorama also included a lighting cycle that cast light and darkness over the city along with 3,172 colored lights highlighting different structures and painted windows that glowed green during the "night" hours. And much like Gulliver's Gate, airplanes took off and landed in LaGuardia Airport. Queens Museum, New York City Building, Flushing Meadows Corona Park (718-592-9700, queensmuseum.org); $8, children free.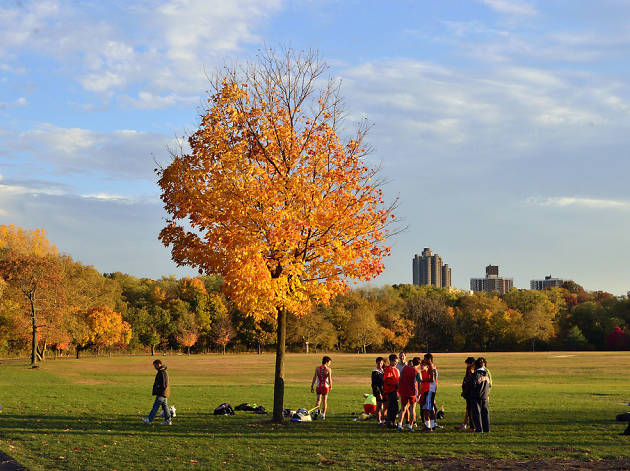 Photograph: Courtesy Flickr/Steven Pisano
Central and Prospect Parks might get all the love in this city, but head into our northern borough to find another oasis just as worthy of attention. The Bronx's 1,146-acre park is the third largest in NYC and features four playgrounds with spray showers, nature trails, ball courts, fishing, horseback riding, swimming pools and more. Take the kids to see the Tortoise & Hare statue, a monument celebrating Aesop's famed fable. Broadway and Van Cortlandt Park S (718-430-1890, vcpark.org).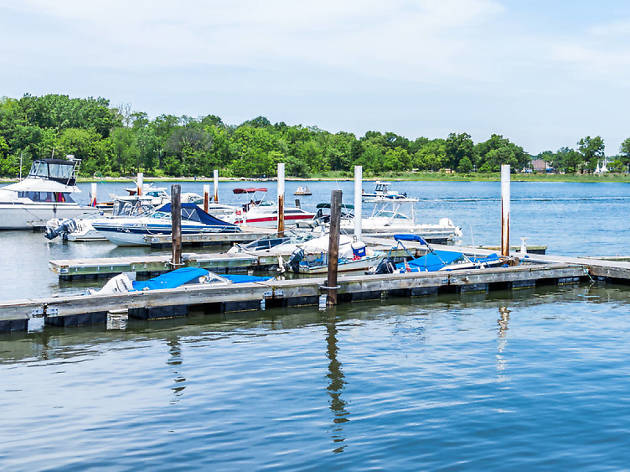 Photograph: Courtesy Shutterstock
The Bronx also offers an easy breezy day trip the whole family will enjoy. City Island, located just off the Bronx, offers up seaside adventures like boat rentals, fishing, the City Island Nautical Museum and so much seafood. Grab a bench at Johnny's Reef Restaurant and chow down on shrimp, steamed fish, crab legs and clams. The quaint island is a part of the Bronx, but it'll feel like you've been picked up and dropped off by a New England harbor. To get there, catch the 6 Tain to Pelham Bay Park Station and the Bx29 bus into City Island. A free bus that picks passengers up at the subway station runs on the first Friday evening of the month from 5:30pm to 9:30pm with a stop at the Bartow-Pell Mansion Museum before crossing over the City Island Road bridge.
This sweet carousel in Riverbank State Park features 36 fanciful creatures imagined by kids. Artist Milo Mottola used children's drawings as inspiration for the rides, including misshapen birds, horses, fish and weird monsters. This is totally a kid's carousel—and one that spins around with beautiful views of the Hudson River in the background. Riverside Dr at 145th St (212-694-3600, parks.ny.gov). Memorial Day through Labor Day, Wed and Thur 11am–3pm, Fri 12pm–5pm, Sat 11:30am–5:30pm, Sun 12:30pm–5:30pm, holidays 12:30pm–5:30pm; $1.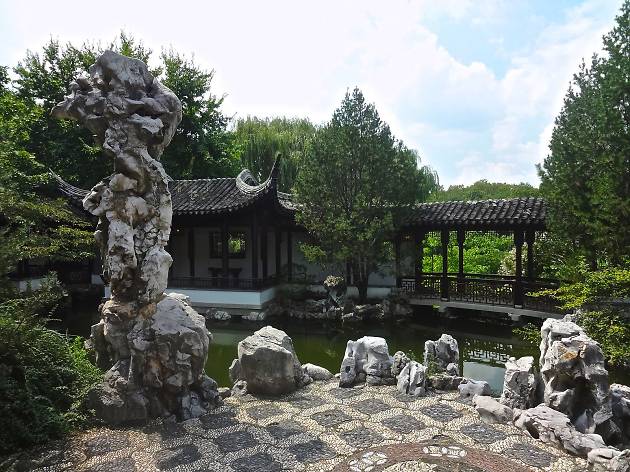 Photograph: Courtesy Wikimedia Commons
5. Snug Harbor Cultural Center & Botanical Garden
If you need another reason to catch a ferry ride into Staten Island—beside the free boat ride and glance at the Statue of Liberty—hop off and visit this peaceful botanical garden. Retired sailors made this area their home in the 19th century and old Victorian and Greek Revival homes can still be found here. The New York Chinese Scholar's Garden features rock formations made to resemble mountains that inspired Confucian, Buddhist, Taoist monks, poets and artists. Families can roam through a bamboo forest, chase waterfalls and count the Koi that fill the pond. The historic pocket also contains the Staten Island Children's Museum and Staten Island Children's Theatre Association so there's plenty to keep the little ones entertained. 1000 Richmond Terrace (718-425-3504, snug-harbor.org); various prices.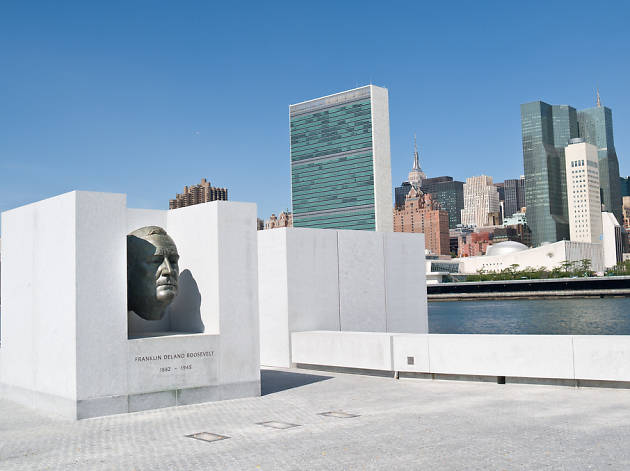 Photograph: Courtesy Flickr/Phil Roeder
6. Franklin D. Roosevelt Four Freedoms Park
The memorial to the country's 32nd president is a great reason for the family to make its way over to Roosevelt Island. There, you'll find wide open pavilions, steps for people watching and views of the Manhattan skyline. Bring a kite to fly on the lawns or participate in free family-friendly activities on the weekends. Imagination Playground features oversized blue building blocks for all ages to play with and the Uni Project provides a pop-up reading room with books and art supplies. Plus, kids will get a kick out of traveling into the island via tram! Grab a table and snacks from the Katchkie food truck, which serves food and drinks Saturdays and Sundays 12pm–4pm from April 22 to September 24. 1 FDR Four Freedoms Park (212-204-8831, fdrfourfreedomspark.org). Wed–Mon 9am–7pm; free.