February events calendar for kids
Keep your family events calendar full of sweet February 2018 events for Valentine's, Chinese New Year and more
Good gracious, will spring get here already? It's been so cold, and all we can think about are the best indoor activities for kids! Thankfully, despite the chilly temps, there's still plenty to do, including fun festivals, new exhibits, family-friendly plays and tons more!
RECOMMENDED: NYC events calendar
If you're still not convinced to leave the house, give in and go for a family movie night with the best kids' movies or best family comedy movies.
More events
Enjoy traditional and non-traditional music, fun art projects, movement and creative prayer activities and more! Ages 6 months to 10 years.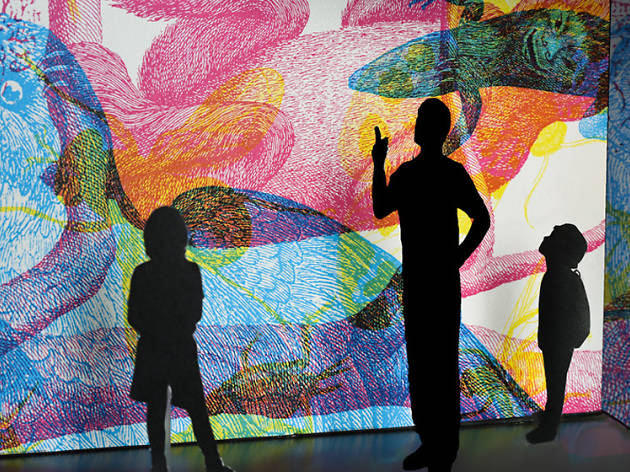 Things to do, Exhibitions
American Museum of Natural History, Upper West Side
Step inside the world of senses in this funhouse-like exhibtion at AMNH. There are eleven unique galleries in all. You'll be able to explore how real our "reality" is (and what it's shaped by.) And what our mind tells us through our different senses. Step into a room that tests your balance as the walls will appear to wave and ripple, through your feet tell you otherwise. Fly through a garden seen through the eyes of a bee or butterfly to learn how other animals experience flowers. Take a smell test and learn how what we think is one scent really is a symphony of different smells. There will also be a live presentation on why our senses are necessary for survival, how our senses are different from other animals and why human perception is unique. All ages.
Theater, Broadway
St. James Theatre, Midtown West
For the first time in forever, Disney's "Snow Queen"-inspired movie about sisterly love and a talking snowman is coming to Broadway. Elsa, Anna, Kristoff and the whole gang will turn the St. James Theater into a winter wonderland full of songs from the original soundtrack. Expect phenomenal sets and stage-magic, plus a certain Oscar-winning song to get stuck in your head.