If NYC kiddos follow the real estate market, they'll be tickled pink with this new Brooklyn offering.
Three one-bedroom units are up for grabs in an affordable housing lottery at 730 Prospect Pl, conveniently located right next to the Brooklyn Children's Museum, a.k.a. the most exciting play space in the borough. The multi-colored venue, the brain child of artist Rafael Viñoly, is home to over 30,000 objects, including fossils, instruments and hands-on exhibits. It was the country's first museum designed specifically for children, and it clearly remains a favorite amongst NYC youngsters. It also goes without saying that the museum is probably one of the coolest NYC backyards you can get, and this rental opportunity would make visits more accessible.
Those who earn 130 percent of the area's median income are eligible to apply for the $2,253 one-bedroom apartments and have until May 29 to do so. But for those who aren't up for a move—or who need additional bedrooms—there are other ways to make your museum visits all the more memorable.
Rather than spend an afternoon, try spending a night—more opportunity to roam around cool exhibits and gain a one-of-a-kind experience most visitors didn't know existed. Locations such as the Intrepid Air and Space Museum offer kiddies the chance to participate in Operation Intrepid, an over-night stay on the ship that offers after-dark tours of the aircraft, a chance to enjoy an inflatable planetarium and participate in fun arts and crafts activities.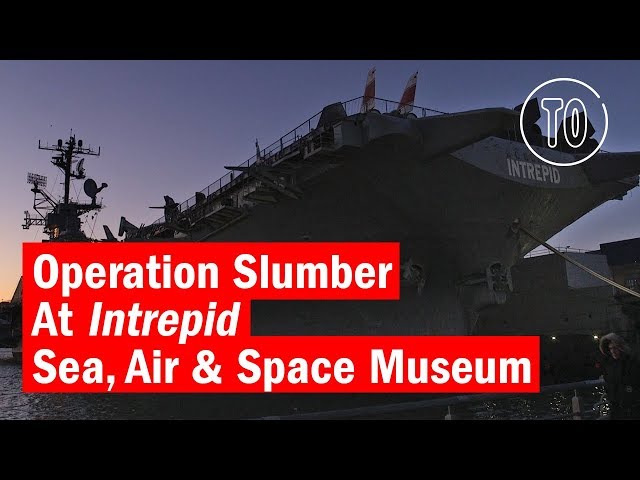 The good news is NYC caters to all types of museum-goers. Those who are up for something kooky might opt for a night at Ripley's Believe It Or Not! while history buffs will prefer a night at the American Museum of Natural History. Whatever the case might be, one thing's for sure: NYC has the coolest family attractions you can imagine.
Sign up to receive great Time Out New York Kids deals in your inbox each day.
We have your NYC weekend covered! Start by grabbing a bite at the best outdoor restaurants NYC offers, then stop by a few kids' playgrounds and cool off at one of these splash parks.