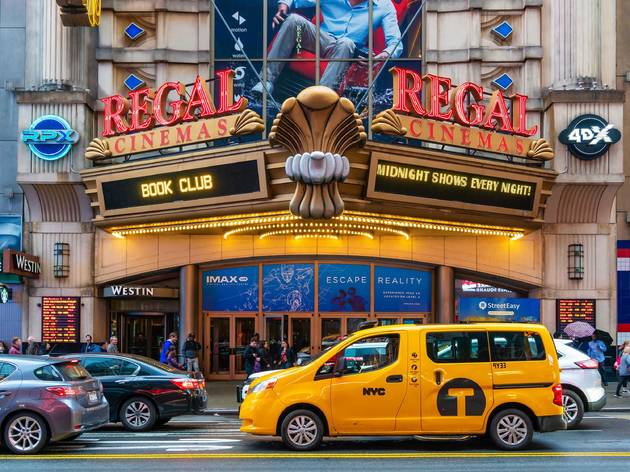 NYC has entered Phase 4 of reopening—here's what families can expect next
Don't get too excited about indoor activities just yet.
Posted: Monday July 20 2020, 2:08pm
We've made it: NYC has entered the fourth and final phase of reopening.
This means that outdoor attractions like zoos and botanical gardens can welcome visitors back at a reduced capacity, professional sports teams are able to compete without spectators and media production can resume with new rules in place. We're slowly inching back toward a "normal" life...but we're not there yet.
Many businesses still remain shuttered—especially considering Governor Andrew Cuomo backtracked the reopening of indoor facilities such as museums and malls (which originally were slated during Phase 4). Even though there isn't a Phase 5, it's clear that we still have a ways to go.
"Outdoors has proven to be the area where we're seeing a lot of things work successfully. Indoors is where we have concerns," Mayor Bill de Blasio said. "Some indoor activities can exist with the proper restrictions. Now that we've gotten this far, let's hang on to it. Let's stay focused, let's stay disciplined."
Curious about what's next? Here are the locations and activities NYC families are still waiting to hear about:
Movie theaters
Amusement parks
Indoor malls
Indoor dining
Museums
The bad news? There aren't plans in place to open these facilities quite yet.
"There's so much concern about certain types of indoor activities, and right now we are all about keeping New York City safe, being smart, being cautious about it," Mayor Bill de Blasio said during his July 20 press briefing. "We do not have a deadline, quote unquote, by which we're looking to make a decision on indoor dining or malls."
The good news? We'll keep you posted every step of the way. Check back often, as we'll update this page as soon as information is revealed. In the meantime, explore our favorite outdoor activities and summer activities.
Stay safe, everyone. Check out more about life in NYC after Phase 4 in Time Out New York.
Most popular on Time Out
- The best hiking trails for NYC families to explore
- The best strawberry picking in New York for families
- Six Flags Great Adventure's Safari will reopen as a drive-through experience
- The 2020 Summer Reading program from the NYPL is the best yet
- 15 NYC pools will reopen this summer after all according to Mayor de Blasio
Share the story