Kids eat free at these NYC restaurants
Bring your appetite, but forget your wallet (sort of). Kids eat free at these NYC restaurants and national chains.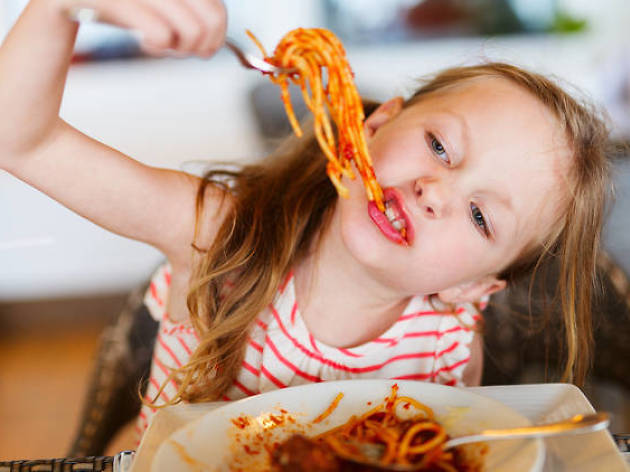 Who doesn't love the NYC dining scene? Between out-of-this-world dishes and beautiful atmospheres, foodies have nothing to lose...but price tags aren't always cheap. Fortunately, kids eat free at a number of NYC locations and national chains, so your next adventure out with the family will be sweeter than ever.
Options abound, so whether you're in the mood for BBQ, Italian or comfort food, there's something to choose. Bon appétit!
RECOMMENDED: Full guide to free activities for kidsin NYC
Still hungry? Visit the most delicious ice cream shops in town and polish off your evening with a trip to see one of the best kids' movies in theaters or tuck in with one of the best children's books.
Kids eat free at these NYC restaurants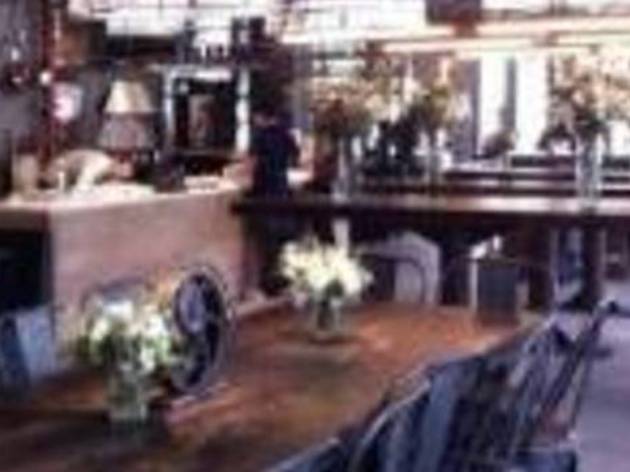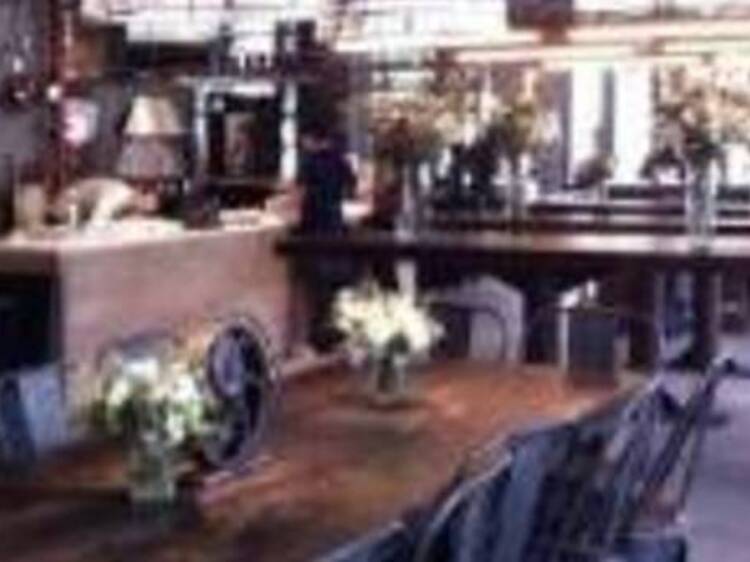 Look no further for Italian classics than this sizeable spot big on famiglia: Lasagna, Pici al Limone (hand-rolled spaghetti with lemon zest and Sicilian pistachio nuts) and wood-fired pizza comprise only a sample of this menu. There's loads of room with plenty of comfy booths, so don't sweat the stroller parking.
Average main course: $17. High chairs, booster seats.
The deal: Kids get a free small pizza with each adult purchase of entrée during special hours.
40 N 6th Street at Kent Ave, Brooklyn (fabbricanyc.com, 718-218-7045) Subway: L to Bedford Ave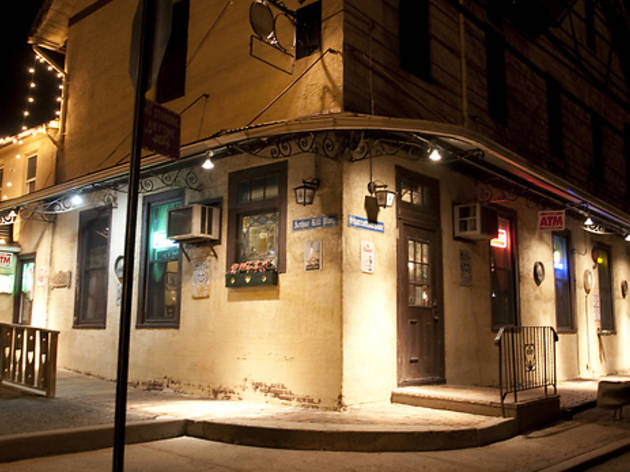 For a hearty German meal, this historic Staten Island restaurant/brewhaus dates back to the mid-1800s, offering hungry folks plenty of authentic options like goulash, brisket, sauerbraten and wienerschnitzel. As expected, the beer menu is huge, plus live music entertains each weekend (check online for details) and the summer outdoor biergarten is perfect for family beer and brats außenseite.
Average main course: $17. High chairs, booster seats.
The Deal: Kids eat free Thursdays between 5-10pm with the purchase of adult entrée.
4254 Arthur Kill Rd., Staten Island at Sharrotts Road (718-984-1202, killmeyers.com)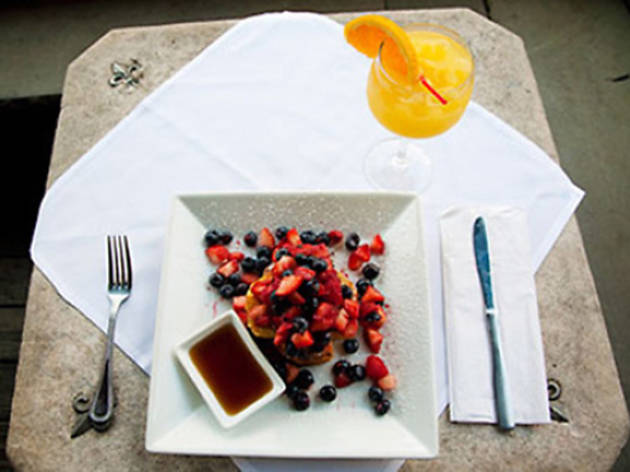 Boasting a vast selection of antipasti, pastas (even some gluten-free!) and entrees, this kid-friendly Italian restaurant nestled in the heart of Park Slope offers as much in ambiance as it does flavor. Choose from classics like bucatini carbonara and yellowfin tuna caponata, and spend your saved cash on a selection from their worthy wine list.
Average main course: $16. High chairs, booster seats.
The deal: Tuesday nights between 5-9:30, kids get one free meal, including drink and homemade gelato, per adult entrée order.
788A Union St, Brooklyn at 7th Ave. (718-636-4800, scottadito.com) Subway: R to Union St., B, Q to 7th Ave, F, G, to 7th Ave.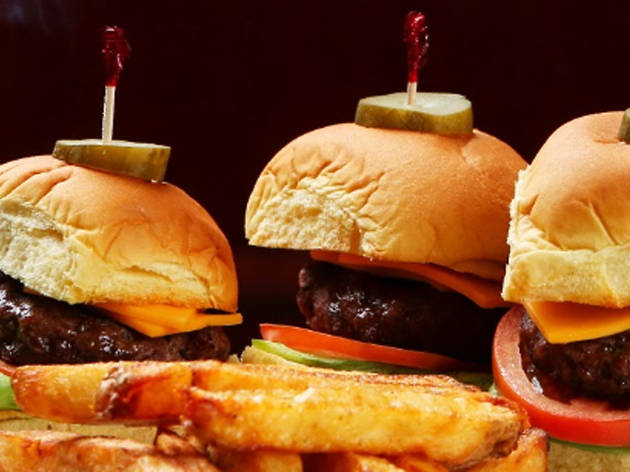 This chill pub offers an uptick on the classic grub, like potato croquettes in truffle oil or grilled steak crostini with blue cheese and onions on garlic bread, along with fish and chips and burgers of many kinds to wash down with a selection from the lengthy beer menu. As for the offspring, few can refuse faves like grilled cheese sandwiches, chicken tenders and mozzarella sticks.
Average main course: $12, average kids' menu item $7.
The deal: Sunday nights after 5, each kid 10 and under is treated to an item off the kids' menu per accompanying adult.
43 Murray St, Manhattan, between Church and West Broadway. (212-676-0300, woodrowsnyc.com) Subway: 1, 2, 3, A, C to Chambers St.
This old-school Italian restaurant serves up all the usual tasty subjects, like the marsalas, the parmigianas, the piccatas and the sorrentinos, plus a variety of dinner specials comprised of traditional pasta and veggie dishes. Whole wheat and gluten-free options are available for some dishes at an additional cost.
Average main course: $18. High chairs, booster seats.
The Deal: The under-12 set eats free Tuesday nights between 4-8 when their grown-up orders an entrée.
3019 Westchester Ave, Bronx, between Edison and Hobart Sts. (718-892-8282, lucca-restaurant.com) Subway: 6 to Buhre Ave.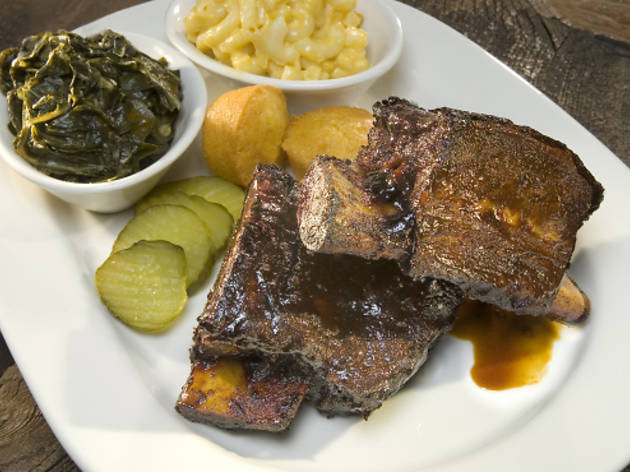 If a backyard is not within reach of your NYC apartment, Brother Jimmy's is your next best bet for some satisfying meats and appetizers. Enjoy a helping of baby back ribs, sliced brisket and share hush puppies for the ultimate BBQ dinner.
Average main course: $18, average kids' meal $7. Kids' menu, high chairs, booster seats.
The deal: One child under 12 gets to eat free with every $10 an adult spends
Various locations (brotherjimmys.com)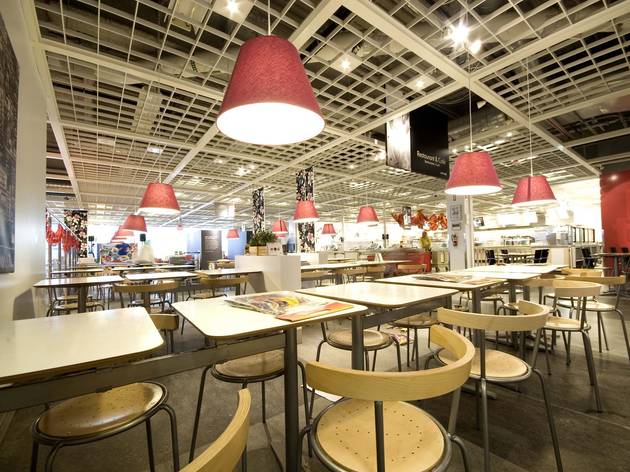 Shopping, Design and interiors
Yep, you heard that right: IKEA is the place to go if you want a deal. After making your way to the subway-less Redhook and choosing between sofas, make sure to let your kids indulge in a free bite to eat. Hey, you can leave the store without a bite of those Swedish meatballs!
Average main course: Prices vary
The deal: Tuesdays from 11am–closing time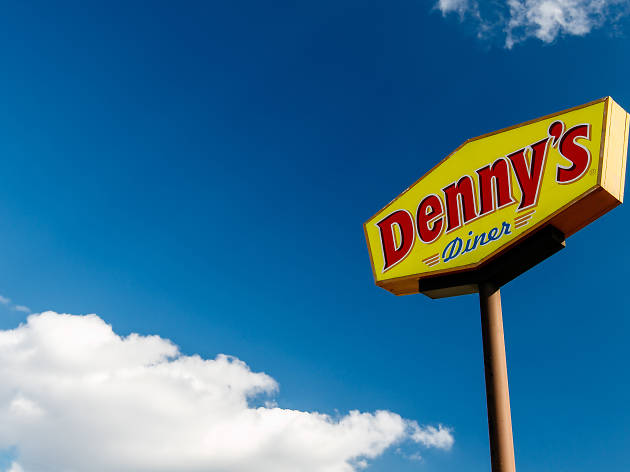 Photograph: Courtesy Shutterstock/Roman Tiraspolsky
Let's face it: Denny's is a breakfast/breakfast-for-dinner go-to for families across the country. When you need that morning coffee (orange juice for the tykes) and a stack of pancakes, nothing can hold you back. Pass the syrup, please!
Average main course: Prices vary
The deal: Up to two kids for every adult eat free on Tuesdays from 4–10pm
Big appetites will walk away from this steakhouse satisfied after tackling plates dry-aged prime steaks, ribeye, racks of lamb, pork chops and more. The kids menu is just as mouth-watering with choices including a 6oz burger, free range chicken tenders, penne pasta and vanilla ice cream sundae for dessert.
Average main course: $55
The deal: Kids under 12 eat free Sundays during dinner service when an adult orders an entrée.
Various locations (unclejacks.com)
More to explore