The best free kayaking in NYC for families
Time to start paddling. The best free kayaking and canoeing in NYC promises to make the summer season better than ever!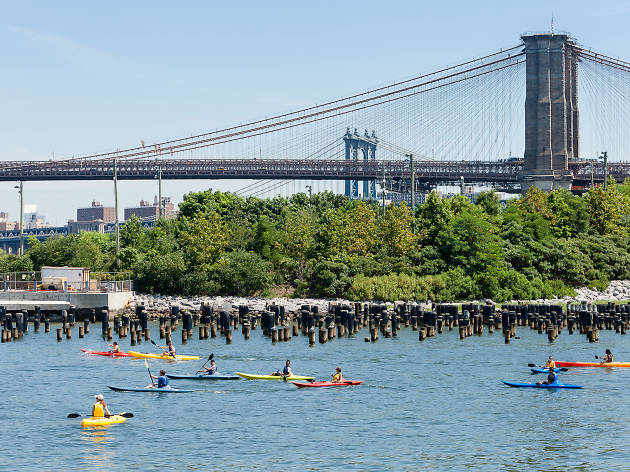 NYC really does have it all—even one-on-one time with nature.
Thanks to fantastic free kayaking and canoeing offerings, a trip out of town to feel at one with your surroundings is no longer necessary. You can feel adventurous and nautical, all while taking in gorgeous scenes as you paddle throughout the boroughs.
If you are searching for a family outing, this is one great way to take advantage of fun activities and save some dough (talk about a win-win situation). If you're looking to extend the fun, plan a picnic, too.
Make the summer extra memorable by taking advantage of the best free kayaking NYC has to offer. Race you back to land!
Pile on the fun activities this summer. Head to one of these great family attractions, grab a bite at one of the tastiest outdoor restaurants NYC has to offer or head out for a day trip to discover the best strawberry picking in New York.
Best free kayaking in NYC for families
More fun for kids
These wonderful outdoor activities for kids will help your whole family enjoy time outside. After all, nothing's better than a breath of fresh air!