The best spring break activities for kids in NYC
These epic spring break activities will guarantee a fun week at home. Don't forget to enjoy the gorgeous weather, too!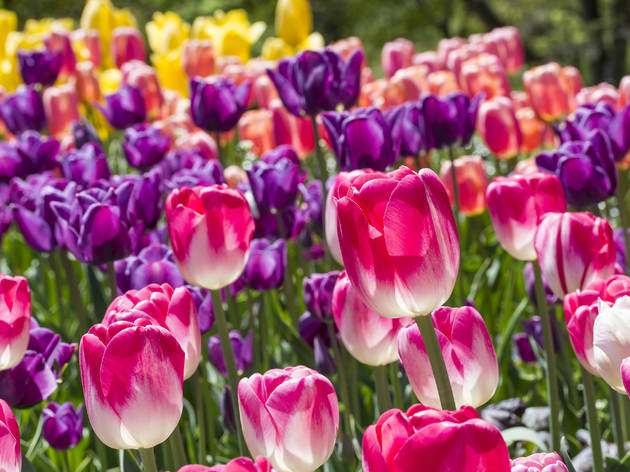 Good news! Spring break activities will make your kids' week home from school extra sweet!
From April 19–26, visit to your favorite kids' museums or family attractions for week-long offerings in tech, sports, art and other cool areas. What youngster wouldn't want to race around Chelsea Piers or wander through the Guggenheim's latest exhibits? Sounds like a great way to spend a holiday, if you ask us!
RECOMMENDED: Full guide to spring break for kids
Since this April vacation is the last big hoorah before summer, your kids will want to make the most out of these spring break activities. Register for camps and classes now, and have a gander at our roundup of NYC's best things to do in spring with kids for some inspiration.
Spring break activities for kids
1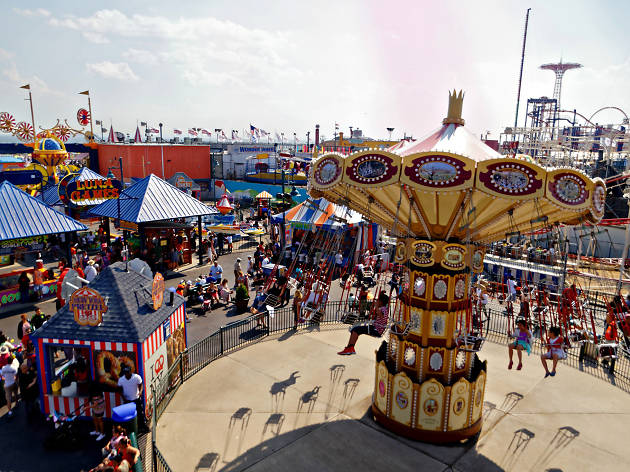 Photograph: Luna Park
Luna Park will kickstart the spring season with an April 6 opening. However, the home of the Cyclone and AstroTower won't be open during the week until May 24...that is, except for spring break! While school's out, thrils are in at Luna, where you can enjoy rides, games and treats daily from 11am–7pm from April 22–25. We'll see you there!
As the city begins to come alive after a long winter—one cherry blossom tree at a time—we're ready to enjoy warm weather and sunshine as much as humanly possible! Celebrate the spring season with one of your favorite outdoor activities for kids: roller skating. Brooklyn Bridge Park will host FREE skating on Friday, April 19 from 3:30–7pm, Monday, April 22 from 3:30–6pm, Friday April 26 from 3:30–6pm and Sunday, April 28 from 10am–noon (not including equipment rentals). Although admission is free (typically it's $9), skate rentals will cost $7. If you have younger kids in tow who aren't terribly comfortable on wheels, you might want to consider renting a skate mate for $6 for a little support.
Prepare to dig deep like a true paleontologist thanks to "T. Rex: The Ultimate Predator." The Museum of Natural History's new exhibit will give visitors a peek into how the massive creatures came to be. Patrons will get a good look at the new findings about the tyrannosaurs genus, with a special focus on our main man, the T. rex. Unlike what people may think—and what movies led us to believe—T. rex is simply one part of the species' 100-million-year evolution. Who knew that tyrannosaurs species actually include small, agile creatures? For real! All ages.