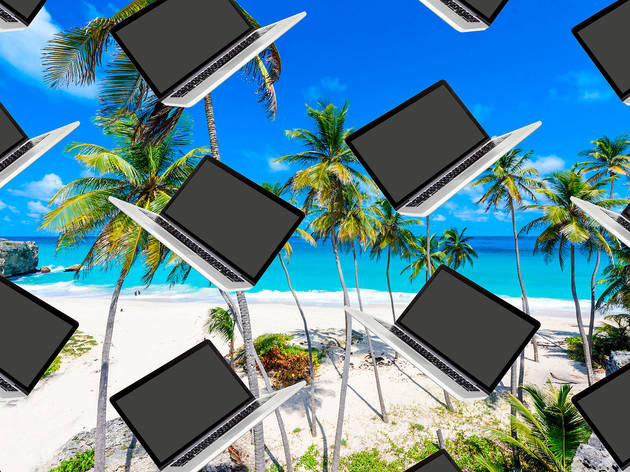 These dreamy destinations want to give you a visa to work remotely
Several countries have announced residency programmes for remote workers – and they're very tempting
Posted: Friday July 24 2020, 3:39pm
Sure, this whole WFH thing might be working out okay for a lot of us. But with the ever-present risk of a second (or third) lockdown, would you really want to spend another few months trapped inside that cramped apartment?
Well, thanks to things like email and video chat apps, there may be very little need in these bizarre times for many restless former office workers to stay rooted in one place. That makes moving somewhere funner, sunnier or cheaper sound incredibly tempting right now.
As nations around the world begin to reopen their borders to travellers, many popular destinations are emphasising longer-term stays over short-term breaks. And at the very extreme end, some are even trying to sell themselves as idyllic WFH spots with new visa schemes that would allow you to live and work there for up to a year.
For instance, could you see yourself dialling into Zoom calls from a sun lounger on a Caribbean beach? Then you should know that Barbados has announced plans for a '12-month Barbados Welcome Stamp' that would allow anyone earning $50,000 (£39,000 or A$70,000) or more to work remotely from the island.
Of the scheme, the country's prime minister, Mia Mottley, recently told The Washington Post: 'The sunshine is powerful. The seawater is powerful. They're both therapeutic in ways that are hard to explain. And we felt that, why not share it?' Quite right!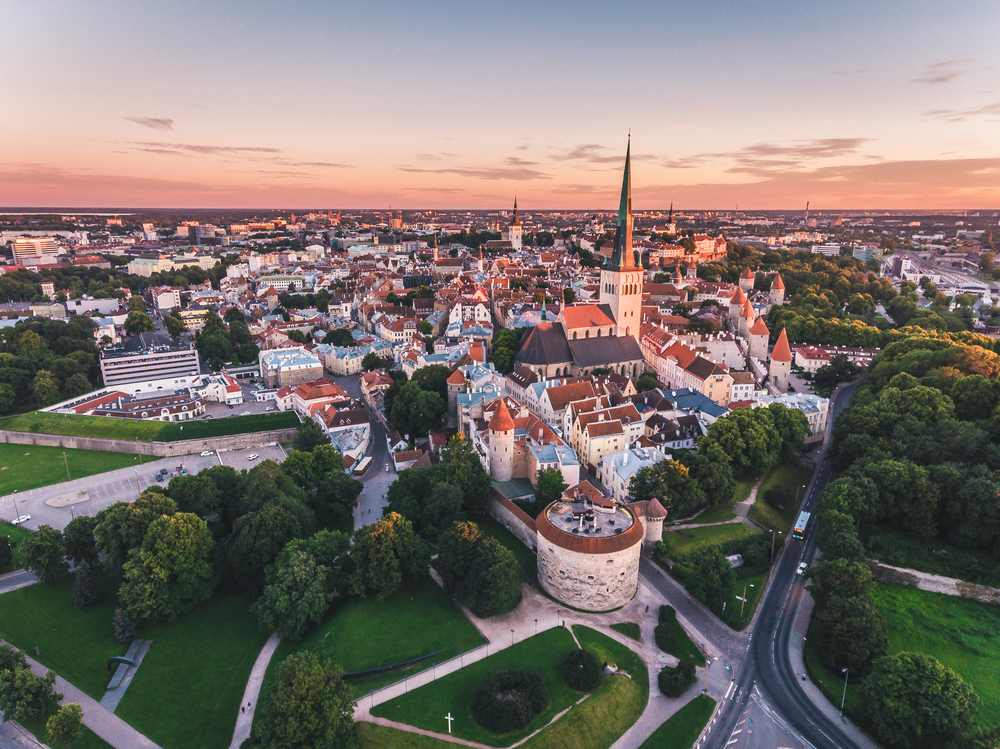 Photograph: Shutterstock
In Europe, meanwhile, the beautiful Baltic country of Estonia is soon to launch its long-awaited 'digital nomad' scheme. Applications are yet to open, but there is a similar salary threshold, and you must either have a job contract with an employer outside the country, have your own company registered abroad or work as a freelancer for mainly non-Estonian clients.
At the intersection of Europe and Asia, Georgia has also announced it will set up a new visa programme that will allow international visitors to work there remotely for an indefinite period. The programme will be available to 'citizens of all countries' and is aimed at freelancers and the self-employed.
To take advantage of it, all you have to do is fill out an application form (requiring personal information, a certificate of employment and a letter affirming you're fine to undergo a 14-day quarantine) and obtain a 'preliminary confirmation'. The scheme will apply to anyone who wants to stay in the country for longer than six months.
The latest nation to announce it will welcome remote workers on year-long visas is Bermuda, a British overseas territory in the North Atlantic. The government has launched a new residency programme that's open to employees who work for 'legitimate' overseas firms or their own company, and have health insurance. Applications open on August 1.
So whether you're more into the idea of crystal-clear Caribbean waters, cutting-edge Baltic architecture, trekking the breathtaking Caucasus Mountains, or Bermuda's insanely Instagrammable pink-sand beaches, you may have just found your ideal new home office set-up. Zoom background? That's no Zoom background!
Where can you travel right now? Here are all the countries that have reopened.
How safe is it to fly right now? We asked an expert.
Share the story