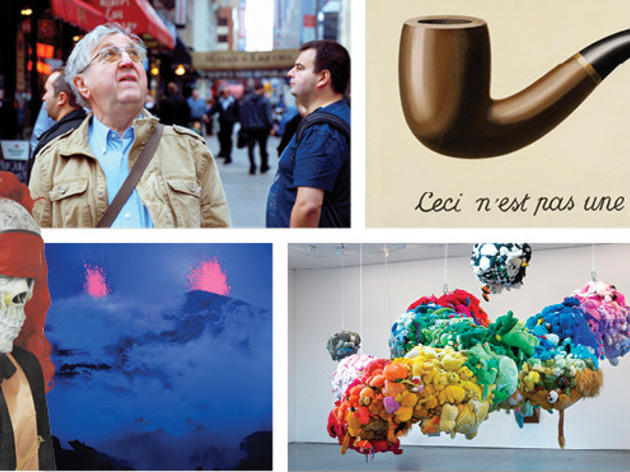 1/11
Click the right arrow on the image above to see the best comedy of 2013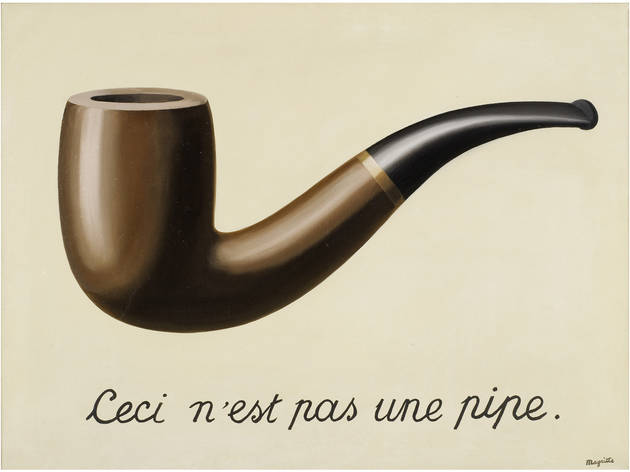 2/11
Digital Image © 2013 Museum Associates/LACMA
1 "Magritte: The Mystery of the Ordinary, 1926–1938" MoMA's magisterial survey of the Belgian artist, who utterly transformed our expectations of what is real and what is not, gave visitors a rare chance to experience his work in person, beyond the ubiquitous reproductions. More importantly, the show reconfirmed Magritte's status as a giant of 20th-century art.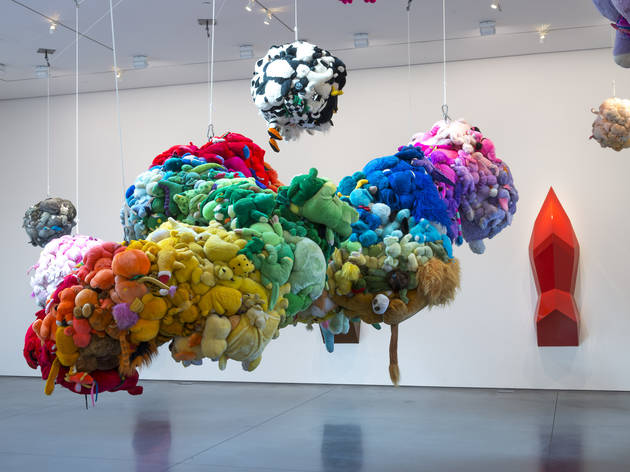 3/11
Joshua White/JWPictures.com
2 Mike Kelley, Deodorized Central Mass with Satellites, 1991–1999 This building-wide MoMA PS1 retrospective of the late Los Angeles artist took viewers on a tour d'horizon of pop culture as the product of a withered American Dream—a world of plush toys rescued from Salvation Army purgatory, alongside other talismans of crushed hopes.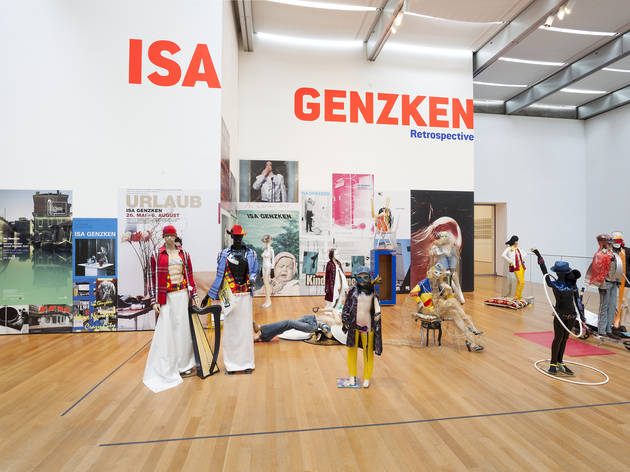 4/11
Jonathan Muzikar
3 "Isa Genzken: Retrospective" From refined laminated wood objects to delirious assemblages of junk, the multivalent output of German artist Isa Genzken could best be described as a social and political exploration of three-dimensional form. MoMA's survey made beautiful sense of her complex and hugely influential vision.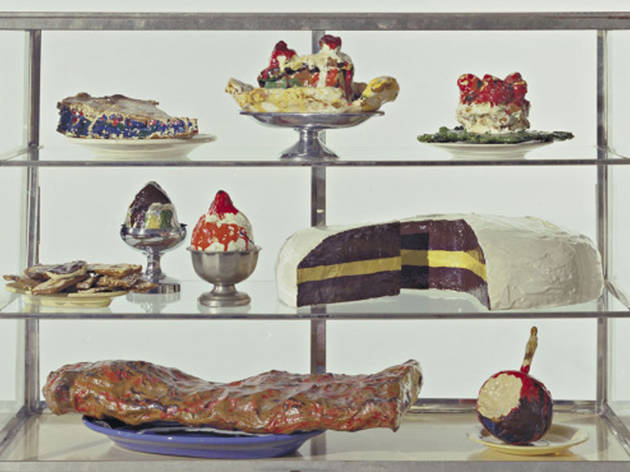 5/11
The Museum of Modern Art
4 Claes Oldenburg, The Street and The Store + Mouse Museum/Ray Gun Wing   MoMA's lively presentation of Oldenburg's early projects revealed how they presciently deconstructed and undermined the workings of consumer society and the art world alike.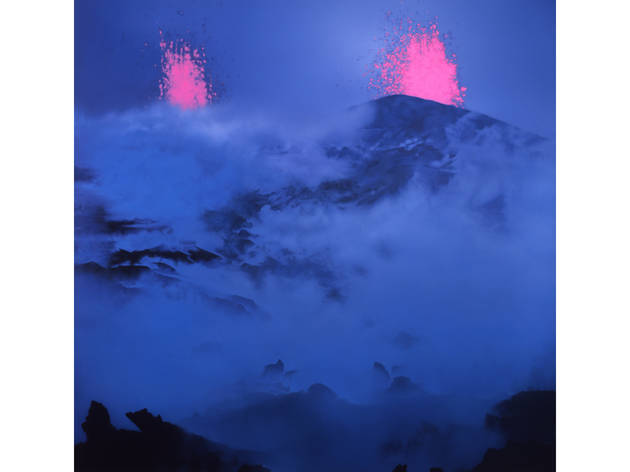 6/11
Collection of B.Z. and Michael Schwartz
5 "Jack Goldstein x 10,000" The Jewish Museum did an art-historical mitzvah by reviving the career of this Canadian-born artist, a member of the late-1970s Pictures Generation. Although his ideas dominated much of the discourse during the period, he was all but forgotten by the time of his 2003 suicide.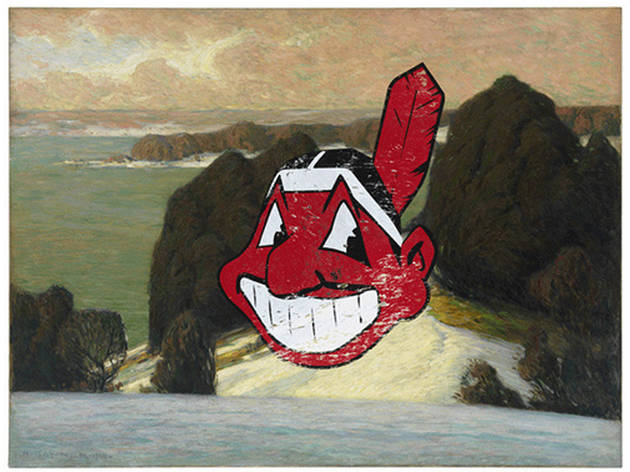 7/11
6 Cyprien Gaillard, "The Crystal World" MoMA PS1 kicked off 2013 with its look at this French artist putting a 21st-century spin on the romantic landscape. Rioting skinheads and the Cleveland Indians' mascot were some of the images referenced in his depiction of a terrain reshaped by globalism.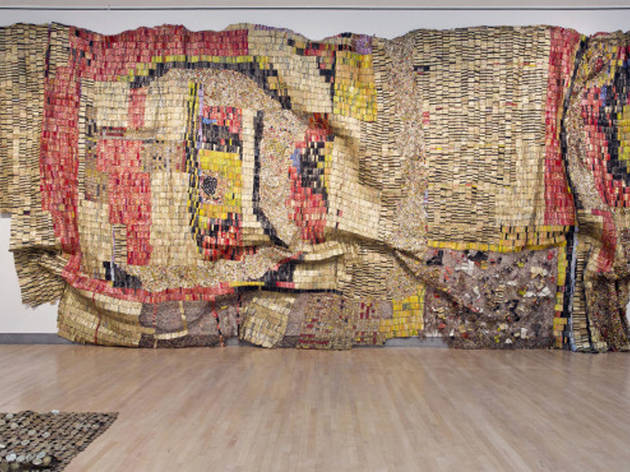 8/11
Caroline Voagen Nelson
7 "Gravity and Grace: Monumental Works by El Anatsui" The Ghanaian artist's exhibit at the Brooklyn Museum of shimmering wall hangings, made by wiring together bottle caps, was a triumphant example of how artistic audacity and skill can transform the lowliest of found materials into spirited, astonishing forms.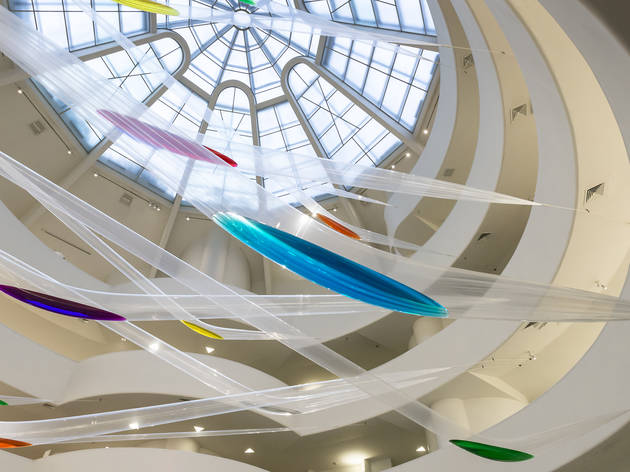 9/11
8 "Gutai: Splendid Playground" The Guggenheim's survey of Gutai, Japan's category-defying postwar art movement, was a first for the United States, and a true revelation for anyone unfamiliar with Japanese art before Murakami's anime-fueled pop. From Sadamasa Motonaga's tubes of color slung across the rotunda to Atsuko Tanaka's Christmas-tree-like Electric Dress, the show was an eye-popping experience.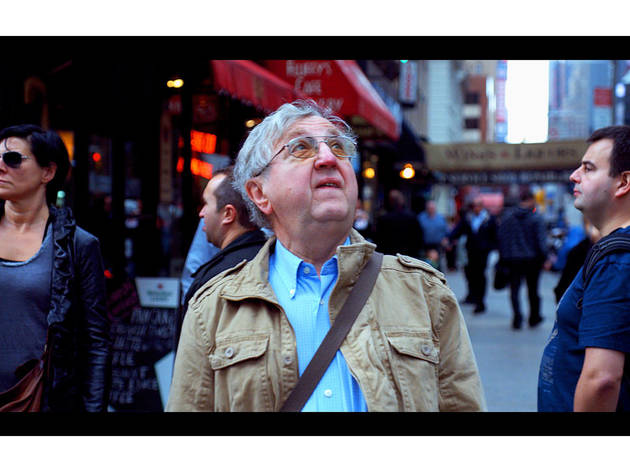 10/11
The Metropolitan Museum of Art
9 James Nares, Street Nares's mesmerizing video of New York pedestrians, shot in slo-mo from the back of a van, was a highlight of the Metropolitan Museum's 2013 schedule, and arguably the best video exhibited anywhere since Christian Marclay's The Clock. And indeed, much like Marclay's work, Street captures the poetry of the passage of time.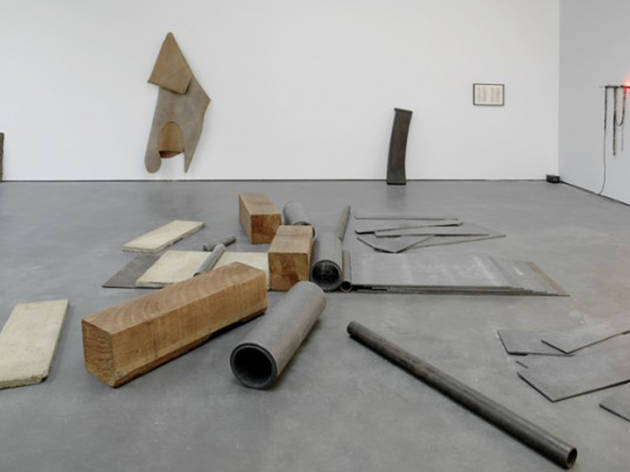 11/11
Courtesy David Zwirner Gallery
10 Richard Serra The Man of Steel proved his mettle with a presentation of early work at David Zwirner, and in a two-space extravaganza featuring his latest pieces for Gagosian Gallery. Whether working with soft materials or hard, sinuous curves or straight edges, Serra demonstrated his mastery of form.
Best of 2013: Best art of 2013
A century after the Armory Show first stormed New York, the art world abjures shock for pleasant surprises
museums
, with strongly focused surveys of familiar names (Magritte, Claes Oldenbrug), not so familiar names (Isa Genzken) and some mostly forgotten names (Jack Goldstein). There were terrific shows of artists from Japan ("Gutai: Splendid Playground" and Africa ("Gravity and Grace: Monumental Works by El Anatsui"), offering two different globalist perspectives, and one exhibit of an artist who critiqued globalism (Cyprien Gaillard, "The Crystal World"). And finally, there was
MoMA PS1
's remembrance of the great
Mike Kelley
, who tragically took his own life in 2012. While it remains to be seen where New York's art world is heading as it approaches the midpoint of the decade, one thing is clear: Nothing stays the same in New York for very long.
The worst art of 2013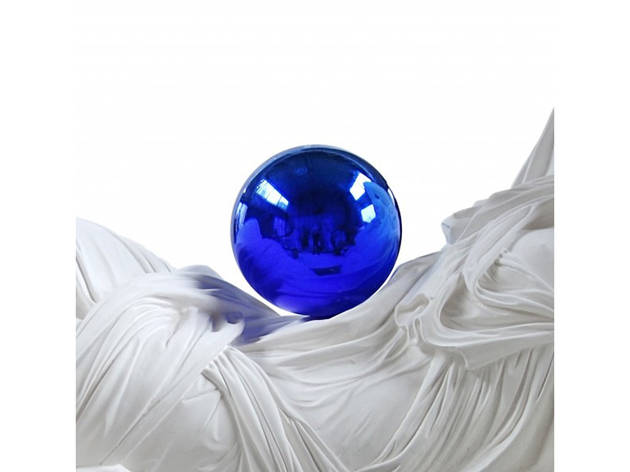 Courtesy David Zwirner
Jeff Koons

Concurrent shows of giant tchotchkes at Zwirner and Gagosian added up to twice the bad art, as Koons proved that creating eye candy on a plutocratic scale leads to intellectual decay.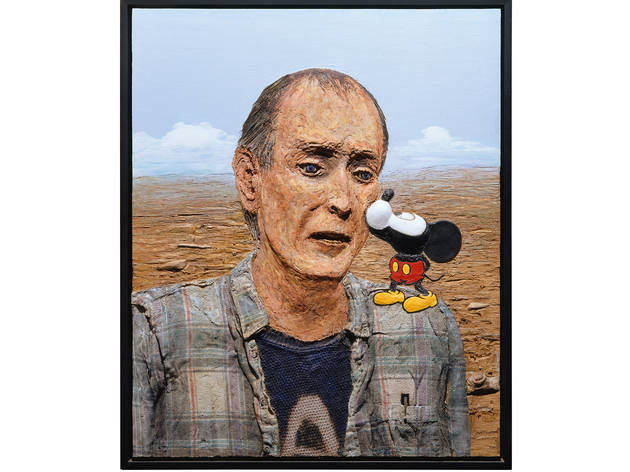 Courtesy San Jose Museum of Art
Llyn Foulkes

Although the New Museum's retrospective of this pioneer of Left Coast art wasn't uninteresting, exactly, the works it revealed were erratic to the point of solipsism.