Best of 2013: Best comedy of 2013
New faces took over for émigrés, old dogs learned new tricks, and Dave Chappelle lit up stages in New Jersey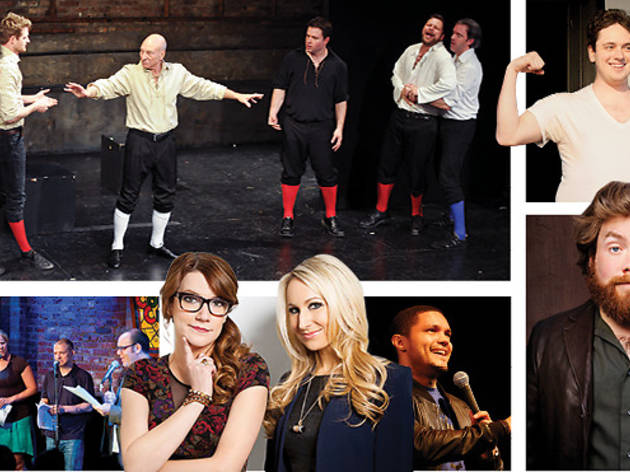 1/12
Click the right arrow on the image above to see the best comedy of 2013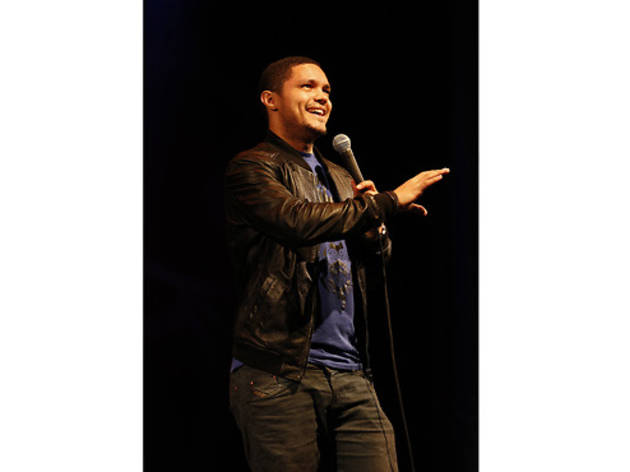 2/12
Photograph: Carol Rosegg
Best out-of-town guest
Though Daniel Kitson put on an impressive, cerebral one-man show at the Barrow Street Theatre in July, new visitor Trevor Noah blew everyone away, living up to a wave of advance hype. In his show Born a Crime, the preternaturally poised South African provided an intelligent spin on race and class issues, and still made room for surprisingly splashy impressions.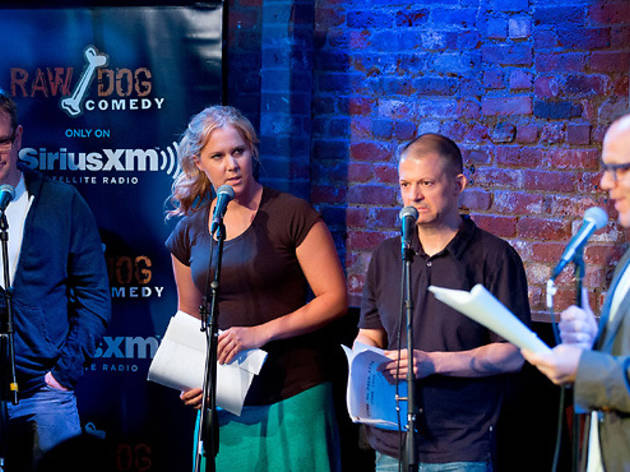 3/12
Photograph: Courtesy SiriusXM
Best podcast
Taking its cues from traditional radio shows, Come to Papa does what most podcasts would never even consider: expend time and effort to make something great. A tightly scripted blend of sketches, stand-up and monologues peppered with numbers from a jazz trio, Tom Papa's project always features excellent comics. Recording regularly at the Village Underground, it makes the standard chairs-and-mikes setup look lazy by comparison.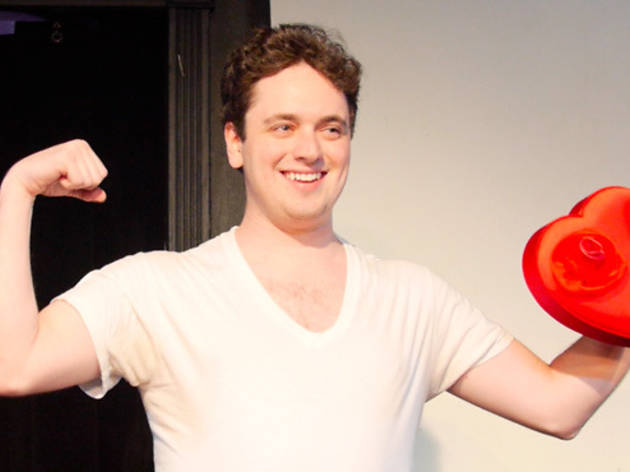 4/12
Best sketch show
Former Pangea 3000 member and Late Night with Jimmy Fallon writer Arthur Meyer made us love his incorrigible silliness with his series of character portraits, Rock and Roll. The glee behind Meyer's hatless cowboy, rapping waiter and conscientious rock star was infectious.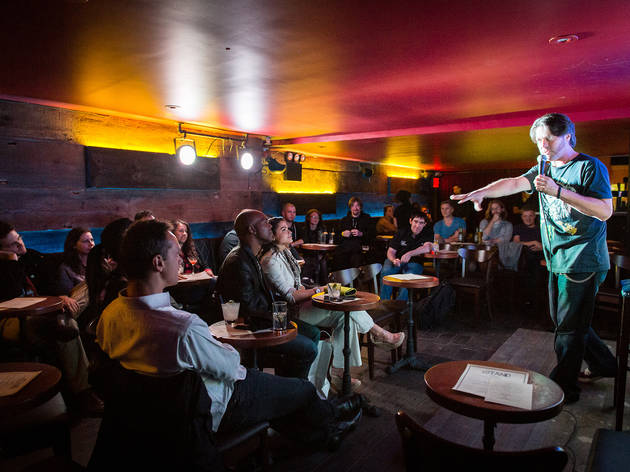 5/12
Filip Wolak
Best programming
Gramercy club the Stand cast a wide net for its shows this year, booking road warriors alongside burgeoning alt comics, cringe-humor favorites and stalwarts who have been around since the '80s. In striving to present a little something for everyone, the venue continued to chip away at the categories that keep stand-ups segregated, and helped convince audiences that funny is funny, regardless of the idiom.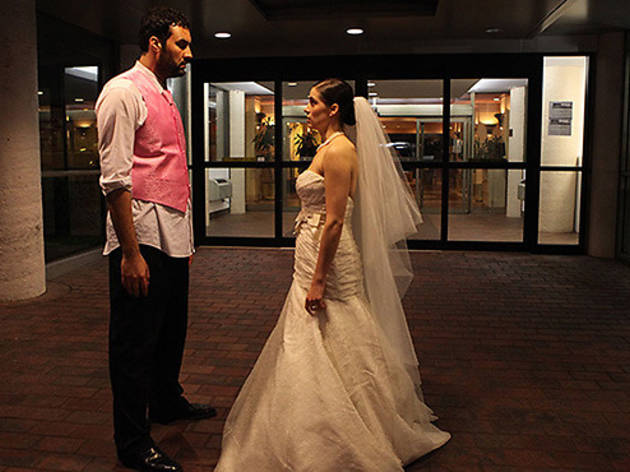 6/12
Best shoestring indie pic
The crew of Web series Periods—many of them local improvisers—produced and distributed Breakup at a Wedding, an impressively detailed mockumentary that takes the shape of a wedding video. Some well-observed and playful character performances, a tight ensemble and a different take on the standard nuptual jitters make this full-length feature a charming and impressive feat.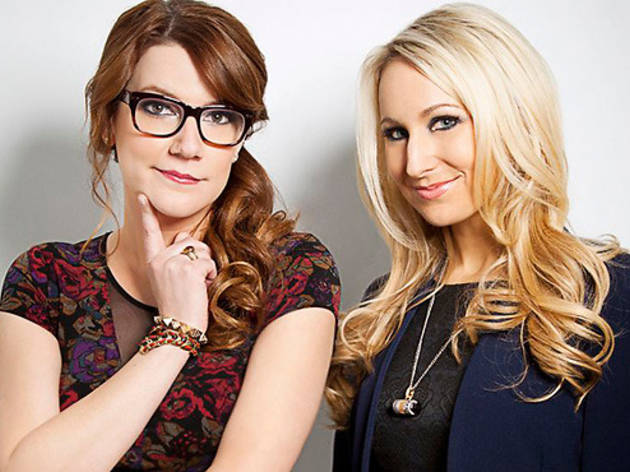 7/12
Photograph: Courtesy MTV
Proudest moment for locals
It's wonderful to see New York characters like Nick Kroll and Amy Schumer succeed on TV after watching them build careers here, but it felt like something of a coup when Nikki Glaser and Sara Schaefer made it (and frolicked for two short seasons) on MTV in Nikki & Sara Live, a vehicle designed with their bubbly partnership in mind. It's nice to see performers who have duked it out in tiny rooms get rewarded; we're pumped that Chris Gethard, whose The Chris Gethard Show was ordered to pilot by Comedy Central, will get his shot next.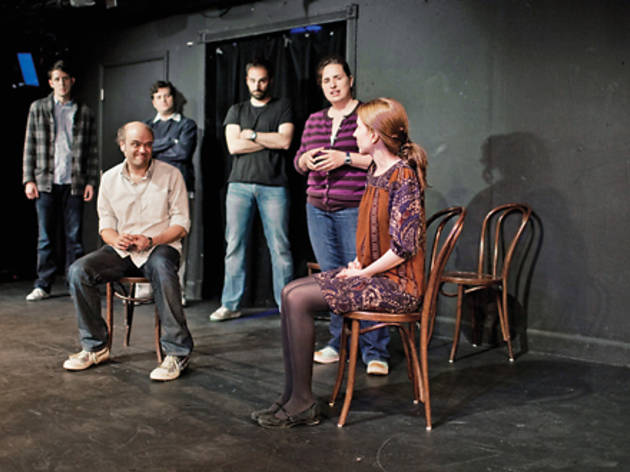 8/12
Best reasons to argue
The debates about payment for UCB Theatre performers in the spring and (yet another round of) talk about the value of rape jokes in the summer are continuing indications that people outside the insular comedy community care enough about it to pay it some attention. Sure, the dialogue's not all substantive and heartfelt, but much of it is, and every word validates the power of comedy.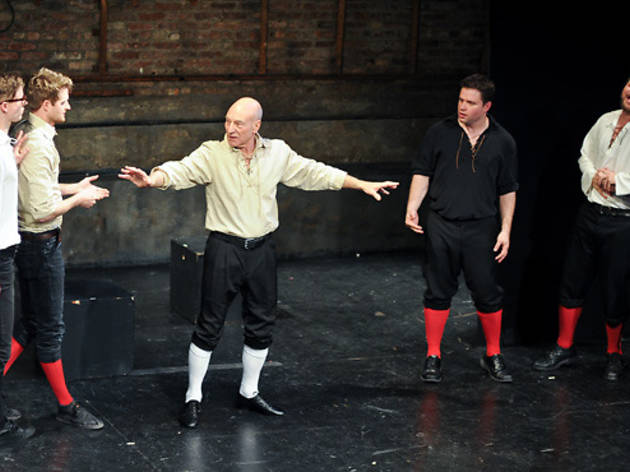 9/12
Photograph: Ari Scott
Improv shows of the year
Watching the boys of the Improvised Shakespeare Company cavort with esteemed thespian Patrick Stewart and seeing TJ & Dave play the vaunted Town Hall gave us warm fuzzies. The former provided the thrill of seeing a famous face feel welcome and supported by an invariably mischievous and adventurous troupe; the latter was a feather in the cap of a nationally favored duo, who proved they didn't need projection screens to communicate nuanced relationship details to a huge house.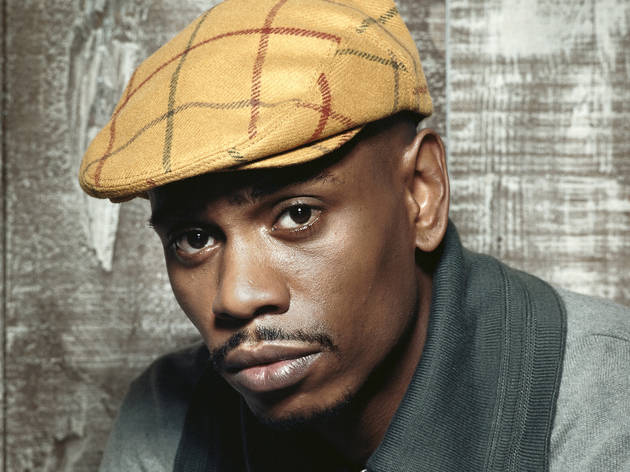 10/12
Photograph: Courtesy of Live Nation Entertainment
Best return to form
Dave Chappelle's homecoming to a number of the nation's big stages—and his refusal to perform for a rowdy crowd in Hartford, Connecticut—was one of the year's big stories. Thankfully, all of the talk meant something by the time the Oddball Comedy & Curiosity Festival made it to Camden and Holmdel, New Jersey: With bits barbed and goofy, and a loose, improvisational feel to his set, he satisfied even drunks who were just there to yell "I'm rich, bitch!"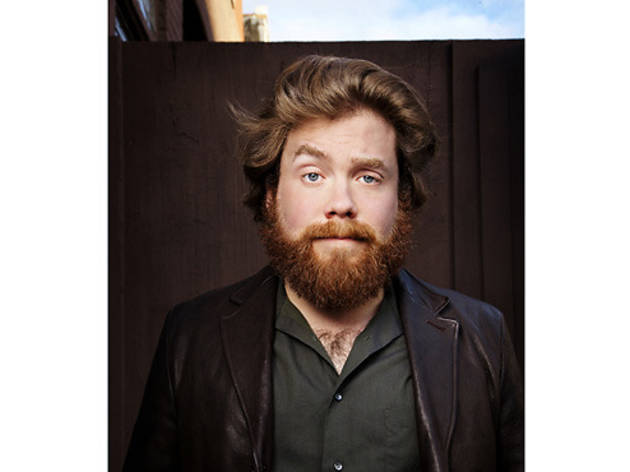 11/12
Photograph: Mindy Tucker
Breakout of the year
Dan St. Germain was everywhere in 2013—Conan, John Oliver's New York Stand-Up Show, his own Comedy Central Half Hour and one of the network's animated Web series. This doesn't mean he's neglected live shows; in fact, he's been on fire lately. The stand-up's bluster and disappointment keep the whole crowd riveted, as if they're not sure whether to be concerned for his health or their own.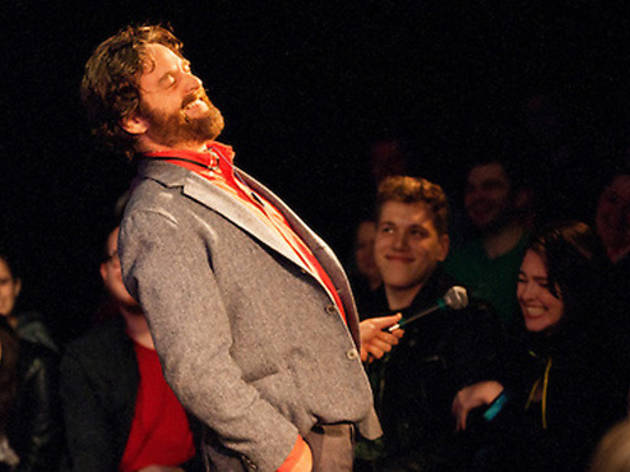 12/12
Photograph: Mindy Tucker
Best way to revisit 2013
Local photographer Mindy Tucker works harder than most comics we know; she shoots innumerable headshots and is at shows big and small every night. For the second time, she's packaged her favorites snapshots from the past 12 months as "One Year in Comedy," available online and as an installation in the Creek and the Cave. Staring at Adam Conover in cornrows or Julie Klausner chatting with Gary the Squirrel will make you reminisce or regret how much of the year you spent in the back rooms of bars.

Final grade B- Even after a huge exodus of talent to L.A., this rebuilding year had its share of surprises.
stand-ups
, sketch comics and
improvisers
stepped forward, not only filling seats in the city's many venues but producing some of the
best comedy
in the country. Smart booking from clubs such as the Stand and exciting visiting acts—including South Africa's new star Trevor Noah—knocked us out. This year also saw the return of a recharged (if fickle) Dave Chappelle; Tom Papa produced one of our favorite podcasts; Bill Cosby played the Kupferberg Center in Queens; and master thespian Patrick Stewart joined the young scallywags of the Improvised Shakespeare Company.…so maybe there's something to be said for experience, too.
Worst comedy of 2013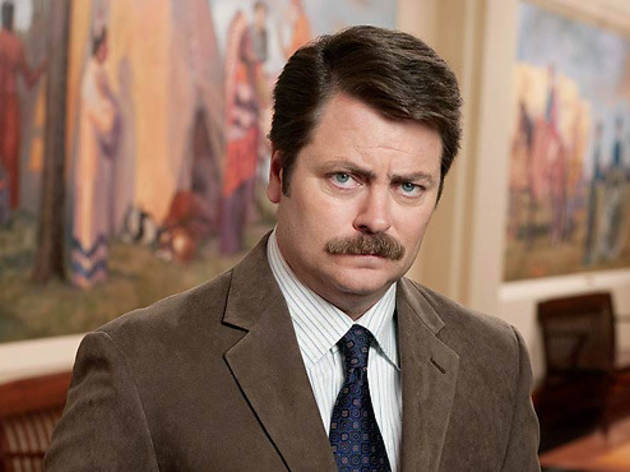 Nick Offerman's <em>American Ham</em>
This well-meaning outing, full of advice about eating meat and using handkerchiefs, was all tell and no show. We'd add one more tip: Bolt after 15 if you're bored.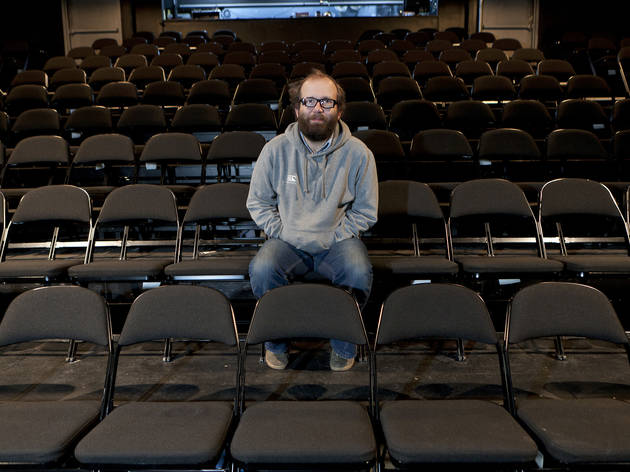 Daniel Kitson's <em>analog.ue</em>
We apologize for anyone who went to this slow, indulgent theater piece—Kitson's second show of the year—on our blind recommendation; Kitson is creative, but he ain't always a riot.
Best of 2013
From the best new Broadway shows to groundbreaking downtown experiments, it was a very good year for New York theater.
Read more
A century after the Armory Show first stormed New York, the art world abjures shock for pleasant surprises
Read more
From established Hollywood auteurs to the foreign and indie fringes, cinema brought its A-game
Read more
Young experimentalists and rigorous classical ballet: The dance world is shaping up
Read more
New faces took over for émigrés, old dogs learned new tricks, and Dave Chappelle lit up stages in New Jersey
Read more
Pro wrestling, Scientology and the '70s art world buzz through our favorite fiction and nonfiction of the year
Read more
We list our favorite dance- and electronic-music releases of the past 12 months.
Read more
A New Yorker helped bring marriage equality to the nation, while hate crimes against queer Gothamites surged. It was a complicated year in LGBT New York.
Read more
Time Out New York writers single out their most memorable gigs of the year
Read more
Show more