Heads up! We're working hard to be accurate – but these are unusual times, so please always check before heading out.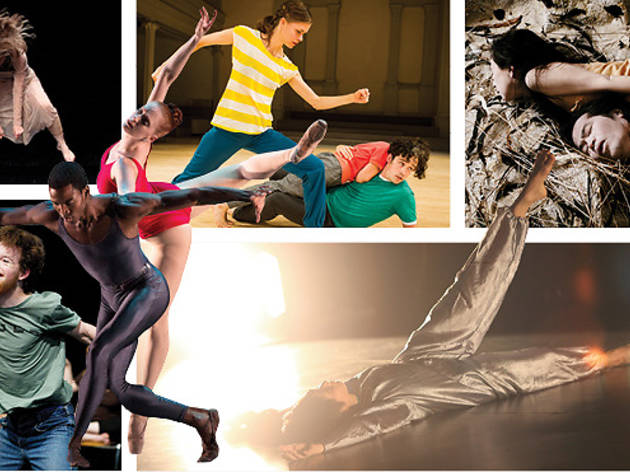 1/11
Click the right arrow on the image above to see the best dance of 2013.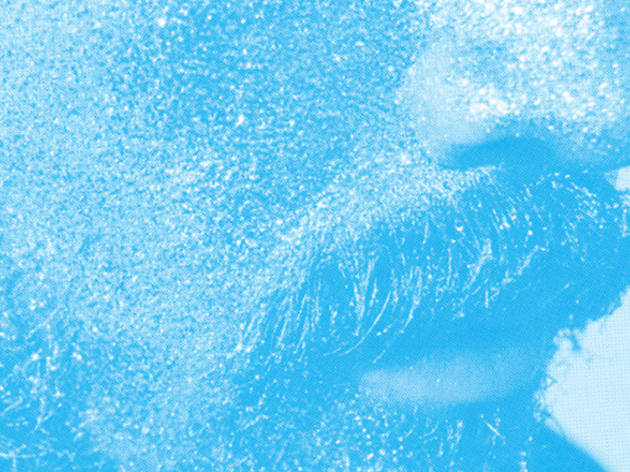 2/11
Photograph: Courtesy of Ben Pryor
10. Thomas Benjamin Snapp Pryor First, he created the American Realness festival; then, over the summer, he initiated Festival TBD: Emergency Glitter, which placed the spotlight on a younger generation of artists. Pryor is giving contemporary dance a home. His American Realness festival resumes at Abrons Arts Center on January 9.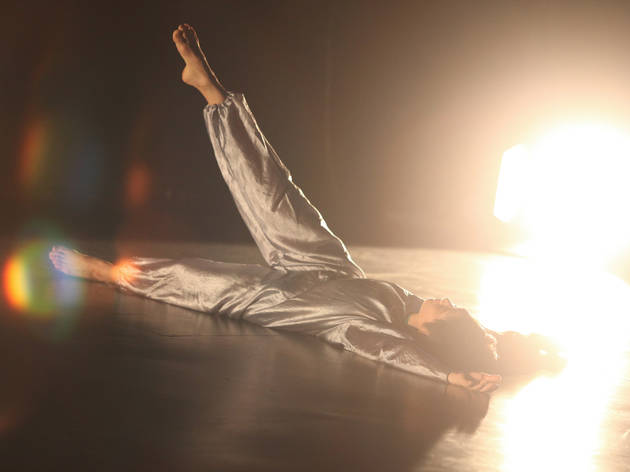 3/11
Photograph: Julieta Cervantes
9. Dance in Process: Kira Alker and Elke Luyten, Anna Azrieli, Moriah Evans and Yve Laris Cohen The Kitchen wins the award for most innovative—and weirdest—presentation of the year. To catch each performance, it was necessary to make a weekend of it. Choosing to see Cohen's darkly witty Thomas—shown to a limited audience—meant skipping Evans's sad, mysterious Variable Dimensions. Both were necessary.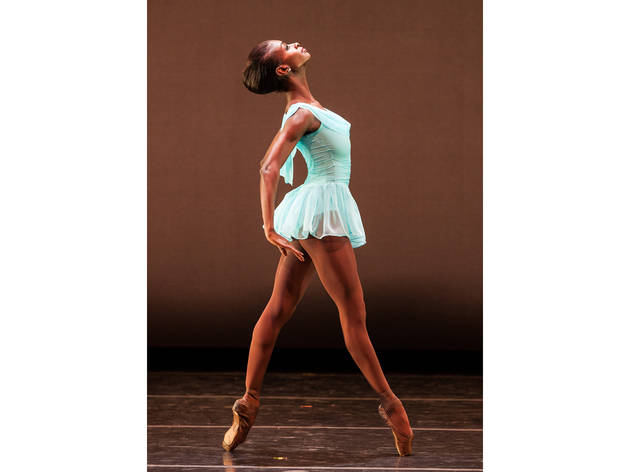 4/11
Photograph: Matthew Murphy
8. Robert Garland Viewing Garland's Gloria twice—first at Dance Theatre of Harlem's relaunch in April and later at New York City Center's Fall for Dance season—was enough to cement it as a transcendent work. Garland, an underutilized classical choreographer, celebrates DTH's legacy with young dancers and adults mixing it up onstage in an underwater balletic fantasy that evokes a strong sense of spirituality as it asks the question: What does DTH mean in 2013? The superb Ashley Murphy leads the way. What could be better?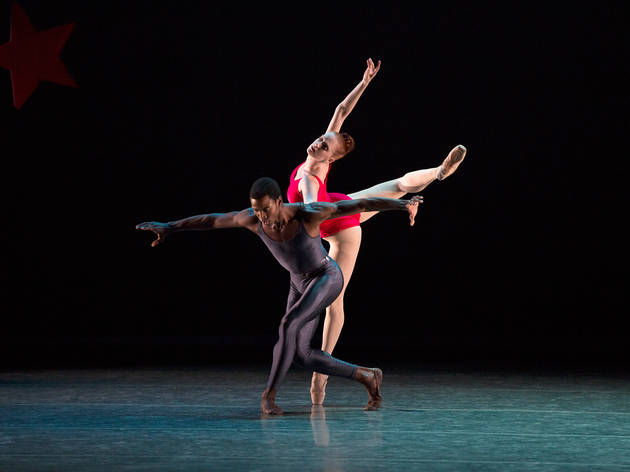 5/11
Photograph: Rosalie O'Connor
7. Justin Peck and Alexei Ratmansky Peck and Ratmansky contributed premieres to New York City Ballet and ABT, respectively; not all were scintillating, but each choreographer should be celebrated for the way he uses music, dancers and, especially, ballet vocabulary. The best of the year: Peck's Paz de la Jolla—a brisk seaside drama set to Sinfonietta la Jolla by Bohuslav Martinu—and Ratmansky's Piano Concerto #1. In that work, part of his Shostakovich trilogy, Ratmansky melds virtuosity with mystery: The daring, robust movement is one thing. His ballets are also full of secrets, and that's what keeps you coming back.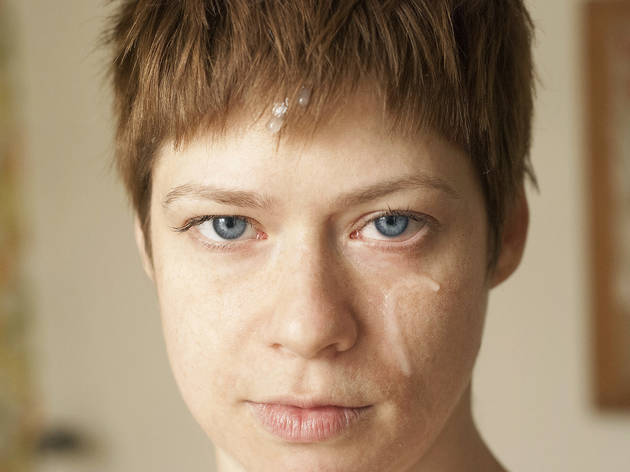 6/11
Photograph: Vincent Lafrance
6. Rebecca Patek The subversive, satirical Patek shies away from nothing in her sexually explicit work—but it's about much more than that. For ineter(a)nal f/ear, a breathtaking work in which she scrapes beneath the surface of trauma and shame to reveal much about human relationships, she pinpoints awkwardness in a way that is both hilarious and horrifying.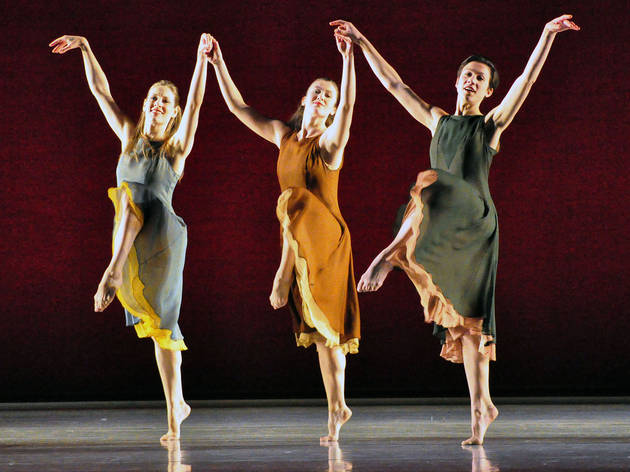 7/11
Photograph: Elyssa Goodman
5. Mark Morris There was no breakthrough premiere, but Morris wasn't hiding, either: Along with his oddball, new A Wooden Tree, featuring Mikhail Baryshnikov, and the return of his glorious L'Allegro, il Penseroso ed il Moderato as part of the White Light Festival at Lincoln Center, the ballet Drink to Me Only with Thine Eyes was performed at American Ballet Theatre. His works were all over San Francisco Ballet. If only he could freelance more often…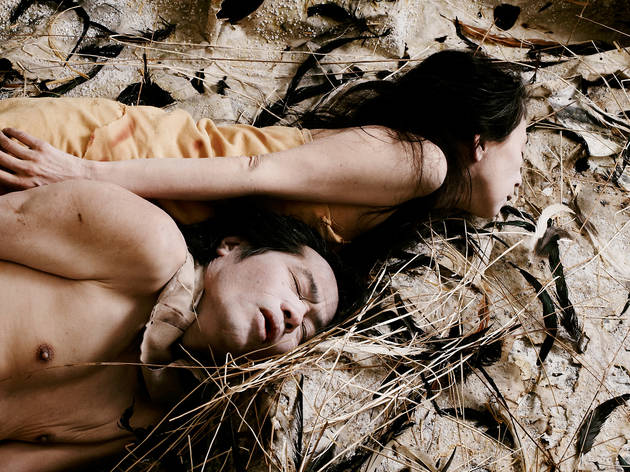 8/11
Photograph: Anna Lee Campbell
4. Eiko & Koma The Japanese choreographers parked their trailer in the front lobby of the Museum of Modern Art for hours on end in The Caravan Project. Rolling in debris with their faces and bodies painted chalky white, they became nature itself. Spectators could watch their painstakingly slow movement, which sent them collapsing and rising, reaching forward and slumping back, on four sides of the open caravan. This living installation was one of their best.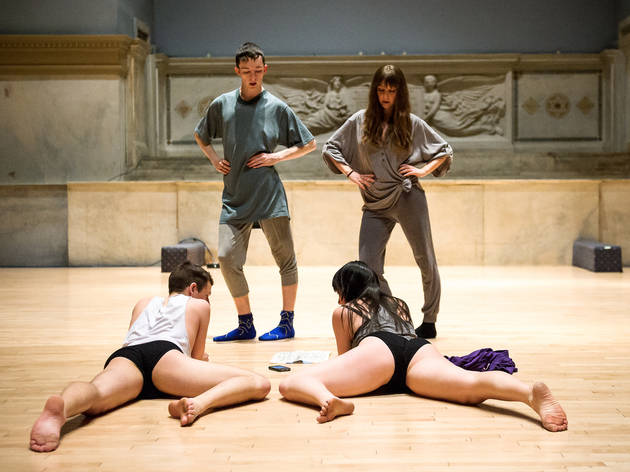 9/11
Photograph: Ian Douglas
3. Gillian Walsh For Grinding and Equations: Two Duets at Abrons, Walsh layers two pieces that deal with formality and flesh, using written scores and confronting fetishization head on—or, really, from behind. Beyond the glute flexing, Grinding and Equations is an expansive, evocative investigation into structure and virtuosity, which takes voyeurism and pop culture to a new place.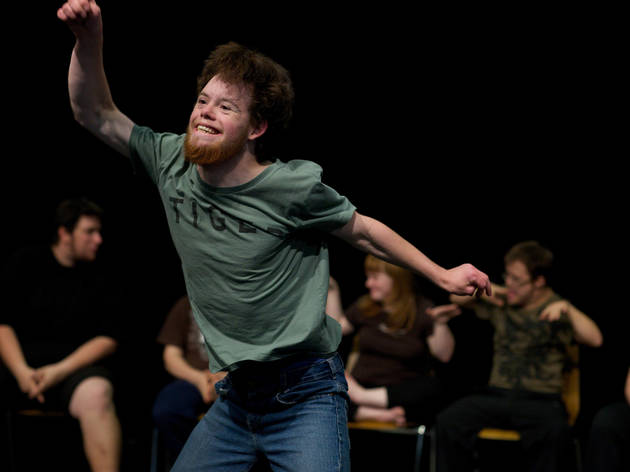 10/11
Photograph: Michael Bause
2. Jérôme Bel and Theater Hora In Disabled Theater, a collaboration between the French choreographer and Zurich's Theater Hora—a company of actors with learning and mental disabilities—Bel confronts uncomfortable subject matter with humor, grace and dignity. Bel, known for his witty portraits of dancers (Cédric Andrieux and Veronique Doisneau), takes a harsh look at discrimination and identity in the piece, performed at New York Live Arts in conjunction with Performa 13. Even so, it didn't hit you over the head; rather, it turned out to be one of those quiet, harrowing works that changes you forever.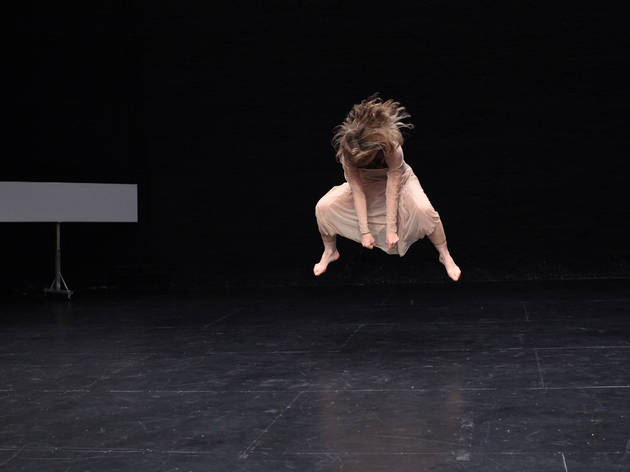 11/11
Photograph: Paula Court
1. Jennifer Monson/iLand Live Dancing Archive, shown at the Kitchen, featured a live performance, a video installation, and a digital archive inspired by Monson's multiyear project in which she explored the connection between nature and dance. (She followed the migration of ospreys from Maine to Venezuela, no joke.) In the astonishing performance, Monson embodied the great outdoors and more: She was Antony and the Johnsons' "Bird Gerhl" in the flesh. The installation, viewable during the day, showcased Monson and dancers performing at migration sites, teaching movement workshops and, in short, living the dance.
Best of 2013: Best dance of 2013
Young experimentalists and rigorous classical ballet: The dance world is shaping up
Live Dancing Archive
, which drew on her blessedly long career as one of New York's finest dance artists. New ballets by
Justin Peck
,
Alexei Ratmansky
and Robert Garland—Dance Theatre of Harlem's resident choreographer and one of the ballet world's most valuable, if underutilized, choreographers—were in full swing, and Thomas Benjamin Snapp Pryor's
Festival TBD: Emergency Glitter
placed a well-deserved spotlight on the work of a younger generation. Here are some highlights of 2013.
Those quiet dances that you can't quite forget
It's true, right? Melanie Maar's
Our Other
; Gwen Welliver's
Beasts and Plots
; Joanna Kotze's
It Happened It Had Happened It Is Happening It Will Happen
; and Fanny de Chaillé's
The Library
.
And on the bigger, even bombastic side
Pam Tanowitz's
The Spectators
(the first 20 minutes were a miracle), pictured; Pascal Rambert's
A (micro) history of world economics, danced
; and Matthew Neenan's
The Last Glass
for Ballet X.
FINAL GRADE: B+
Don't get me wrong—there were terrible shows. But what rises to the surface matters.