The 11 prettiest brunch cocktails in NYC
These tasty top-of-the-morning tipples served at brunch put the usual Bloody Mary's and mimosas to shame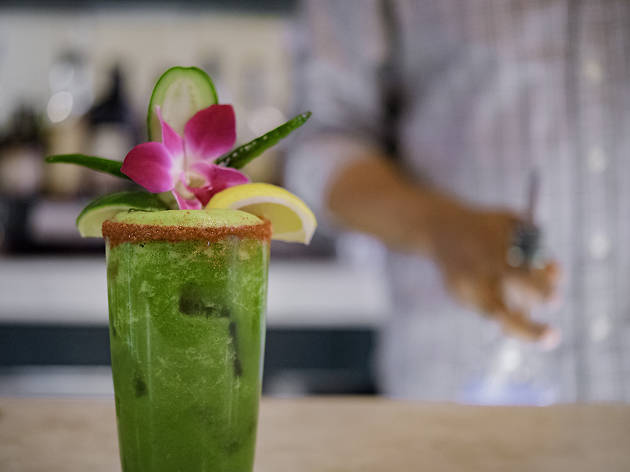 If a morning cocktail is doing its job, then you could be eating soggy eggs with burnt toast and still think it's the best brunch in NYC. This roundup of boozy brunch cocktails across the city includes perky fruity concoctions and riffs on sunrise favorites like Bloody Mary's and Irish coffees that pair perfectly with belly-warming stacks of buttery pancakes or a granola-filled chia bowls. Either way, you'll be brunch-drunk in love.
RECOMMENDED: Full guide to the best bars in NYC
Missing Time Out magazine?
You can still read our latest issue from the comfort of your couch
Read online
Grabbing brunch with all your friends?
Table for ten? Coming right up. Get your pals together and enjoy hassle-free group brunch out on the town this weekend.