The best hotels in Midtown, NYC
Put yourself at the center of what makes Manhattan electric with a stay at one of the best hotels in Midtown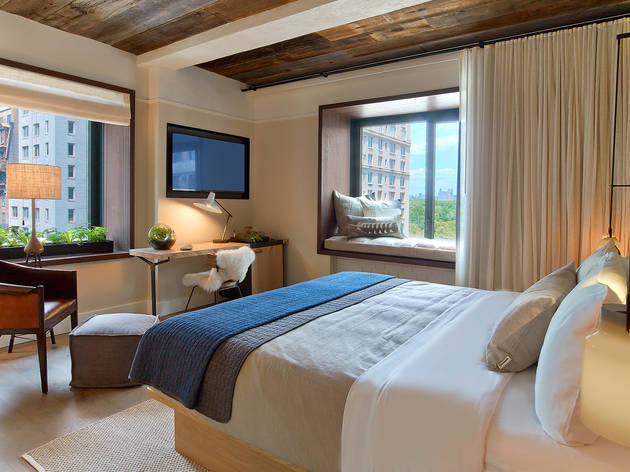 Midtown, Manhattan isn't much of a draw for locals looking to explore their city, but the best hotels in Midtown are attractions entirely unto themselves. For tourists, the neighborhood offers accommodations ranging from unique five-star stays to big chain hotels. While the streets may be crowded and the towering buildings impersonal, just steps away from your room are shops (from Prada to street vendor-sold Pashminas), the best Broadway shows, as well as kitsch off-Broadway experiences, Manhattan's finest restaurants, both with Michelin stars and street cart cred, and parks (both Bryant and Central). Midtown encompasses everything you love about New York, and probably many of the reasons why you came in the first place.
RECOMMENDED: The best hotels in NYC.
Best hotels in Midtown, NYC
Looking for more central hotels?
These hotels near Times Square are the best for a vacation in the heart of NYC. And they're non-touristy, too!
Booking.com NYC Map Widget