LGBT
New York City's best guide to gay clubs, gay bars and LGBT events throughout NYC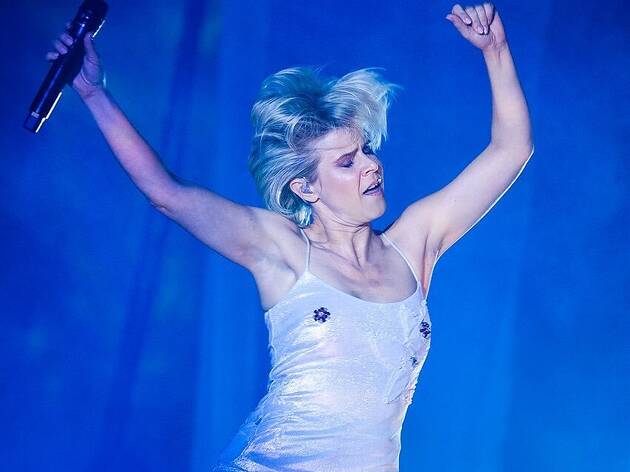 Robyn turned Madison Square Garden into a queer temple
View this post on Instagram @robynkonichiwa last night at @thegarden. Find some more photos up now on the blog: bit.ly/2NRDrfl . . . #robyn #robynkonichiwa #robynmsg #madisonsquaregarden #thegarden #msg #theworldsmostfamousarena #honey #interscoperecords #interscope #midtown #newyorkcity #nyc #livemusic #livemusicphotography #concert #concertphotography #musicphotography #gigphotography #weallwantsomeonetoshoutfor A post shared by Will Oliver (@weallwantsomeone) on Mar 9, 2019 at 1:32pm PST On Friday night, the Swedish pop visionary Robyn brought her "Honey" tour to Madison Square Garden. It was her biggest stateside show to date, and for fans who have waited since her 2010 "Body Talk" tour, a long overdue reunion. The show could have gone in any direction: Her 2018 album Honey is far more sparse and experimental than the jumbo-sized pop fantasy Body Talk. Who knew what kind of crowd Madison Square Garden would attract. But screw the cynicism: The show was a miracle, the kind of night that could only happen in New York.  Madison Square Garden was sold out, flushed with queens—hordes of us, coming out of the bathrooms, stunting on the escalators, cruising by the Chicken & Things stand. There were teens, just starting to play with their gender expression, and endless groups of women who had been dancing alone to "Show Me Love" since it came out on cassette.  The night opened with Channel Tres and (frequent Robyn collaborator) Kindness, performing on a sculptural,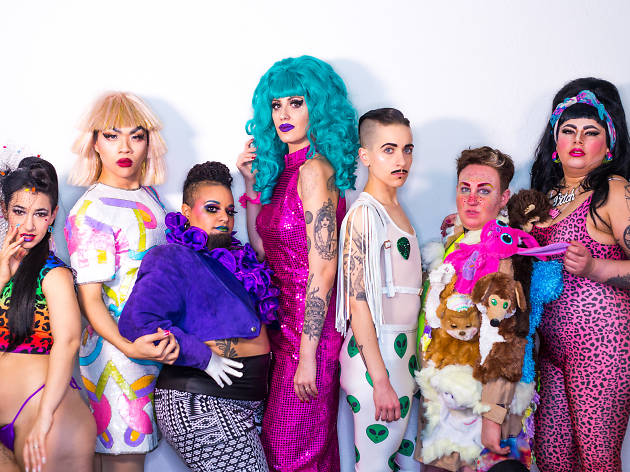 The best New York City drag shows and events
New York is, without question, the world capital of the drag arts. Gender-bending superstars from Bob the Drag Queen to Bianca Del Rio have honed their craft on NYC stages, and the scene shows no signs of slowing. These days, you can catch drag queens (often for free) every night of the week onstage at gay bars throughout the boroughs (and in Fire Island), and even on Broadway stages with shows like Kinky Boots serving fierce performances.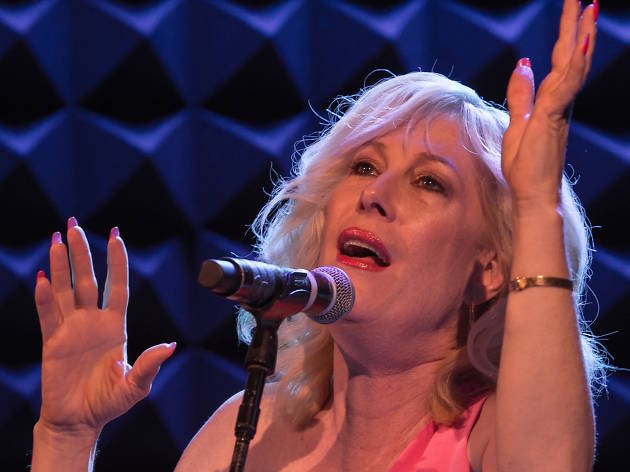 Great shows featuring trans and nonbinary performers in NYC
NYC would be a sadder place without the cultural contributions of its rich trans and nonbinary community. You can catch some of the city's most spectacular artists—who happen to be gender-nonconforming—at these comedy events, Broadway shows, cabaret performances, drag parties and beyond.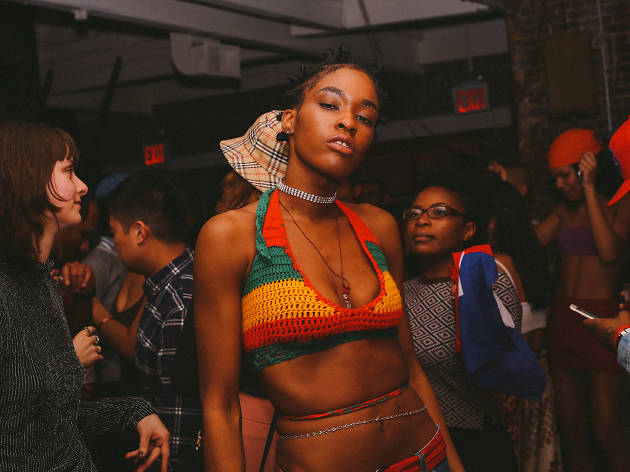 The Best queer POC (person of color) parties in NYC
Josephine Baker once said: "He was my cream, and I was his coffee, and when you poured us together, it was something." The Queer POC community has always been a vital part of LGBT culture and at these nightlife events, you can party with the crème de la crème. Along with the best gay bars and lesbian bars in NYC, these queer POC parties make up the diverse LGBTQ rainbow. 
Gay & Lesbian in pictures