Soho, NYC neighborhood guide
Soho, NYC is notable for its shopping and dining options, but which spots are considered the absolute best?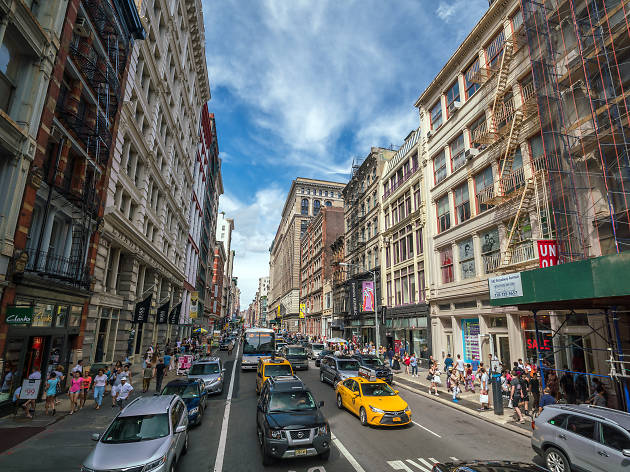 Soho, NYC is a shopping enclave full of high-end boutiques and buzzworthy pop-up shops, as well as a sea of street vendors touting designer knockoffs in the form of sunglasses, handbags and scarves. Just make sure to save some change—and your phone battery—so you can grab coffee and a pastry from one of the many Instagrammable cafes and eateries packed into the downtown nabe. But don't write off Soho as a mere urban shopping mall. Though many of the art galleries that made Soho New York a contemporary-art hot spot in the 1970s and '80s decamped to Chelsea and the Lower East Side, some excellent art spaces remain. Walk along the cobblestone streets and find great New York restaurants, bars and things to do in this downtown neighborhood.
RECOMMENDED: Full guide to Manhattan, NY