"Let Me Tell You" is a series of columns from our expert editors about NYC living, including the best things to do, where to eat and drink, and what to see at the theater. They publish each Tuesday so you're hearing from us each week. Last time, Things to Do Editor Rossilynne Skena Culgan explored why Picasso is having a moment at so many NYC museums.
Nobody sings it better than Billie Holiday when she croons, "It's autumn in New York. It's good to live it again." It sure is, Billie.
To make the most of these days with their "glittering crowds and shimmering clouds," we've compiled two festive fall itineraries. First, there's one if budget is no option and you want to truly treat yourself. In our second itinerary, we've prioritized free and cheaper options. Finally, keep scrolling for a bonus itinerary for those who'd rather stay in.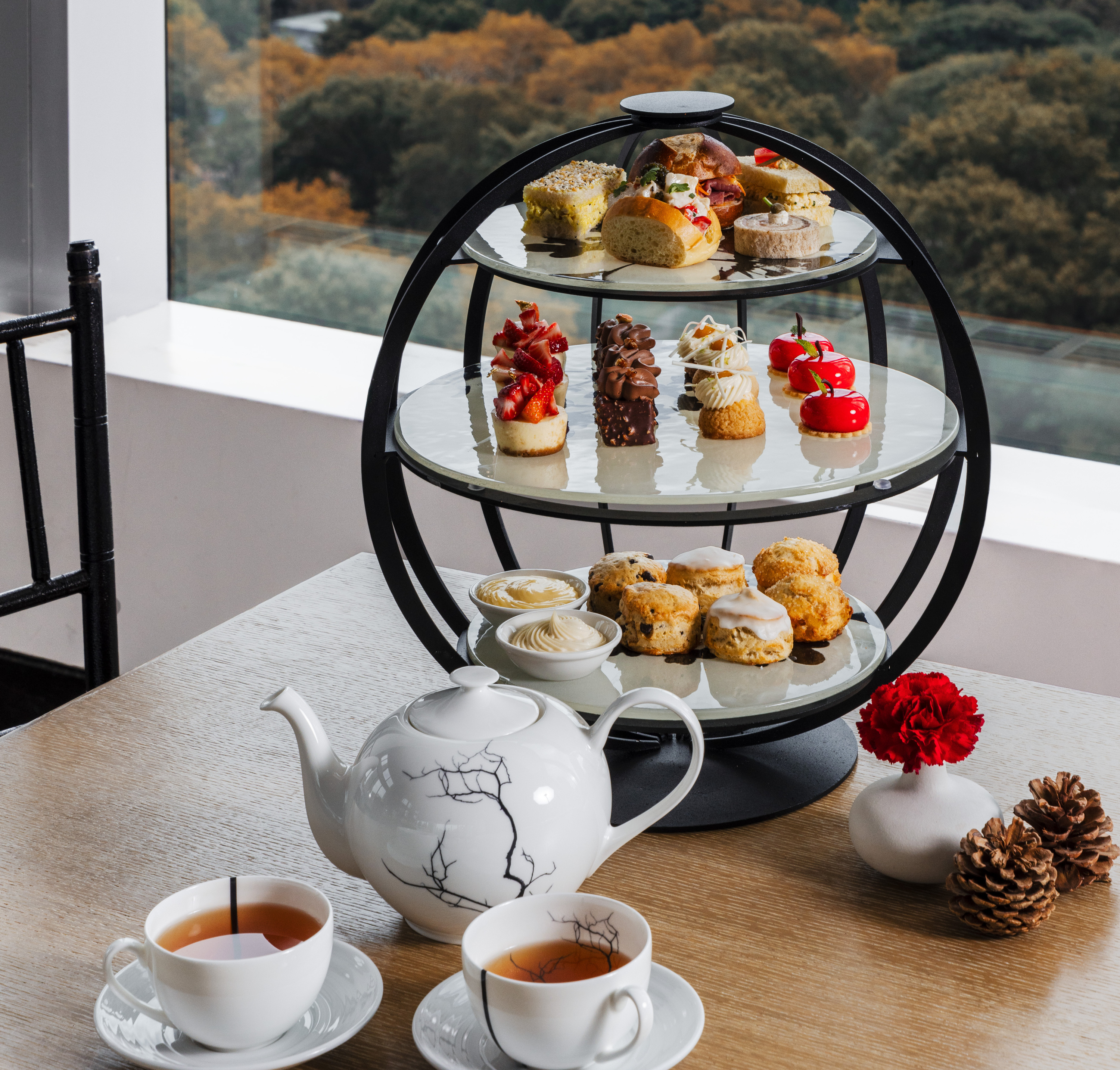 Itinerary 1: Treat yourself
Ready to drop some coin and make this season a memorable one? From a stunning tea party to an elevated movie experience, add these to your calendar this weekend.
Afternoon activity: Tea at Mandarin Oriental
Spend your afternoon enjoying the finer things. Tea at the luxurious Mandarin Oriental Hotel is always a treat, and they've even tailored the experience for fall with seasonal colors. Plus, don't miss the the Autumn Leaf, a handmade pastry with hazelnut meringue, praline cream and milk chocolate mousse. While the tea is as much a treat for the eyes as it is for the stomach, your gaze will also be drawn to the the windows overlooking Central Park where you can see the leaves in their vibrant finery. Afternoon tea costs $110 per person or $140 with a glass of champagne. Here's how to book.
A stroll: Haunted Broadway walking tour
What's Halloween season without something a little spooky? During this two-hour Haunted Broadway Walking Tour through New York's busiest part of town, you'll learn about Broadway and Vaudeville Stars from the great beyond, dance the Time Warp, sing songs from Phantom of the Opera and visit legendary haunted theaters. The tour's $50/person; book here.
Leaf peeping: Fall foliage boat tour
Admire the jewel tone trees from the water on a cozy fall foliage sightseeing cruise with Classic Harbor Line. Climb aboard an elegant 1920s-style yacht for a front row seat to the colorful leaves in the Hudson Valley. In addition to gawking at the leaves, you'll also get to see iconic landmarks such as the George Washington Bridge, the Cloisters, the Palisades and the Little Red Light House. Tickets start at $108/person, bookable here; some options for a slightly higher price include lunch or brunch.
Movie night: Rooftop Cinema Club
For a truly elevated movie experience, head to Rooftop Cinema Club perched atop at midtown roof. Screenings this month include Rosemary's Baby, Paranormal, The Exorcist, The Shining, American Psycho and other cult classics as well as family favorites like Coco and Monsters, Inc. That all leads up to All Hallow's Eve's screenings of Hocus Pocus and Halloween. Beer, wine, cocktails, popcorn, pretzels and nachos are on the menu. So grab a hoodie and get ready for the show. Tickets, available here, range from $19.50 to $28.50.
A sweet treat: Autumn Parfait
The newly announced Autumn Parfait has made its debut at Momoya Soho. Served in a wine glass, this decadent dessert layers whipped cream, fruit and sweet treats for a gorgeous and delicious delight. The parfait costs $28 before tax and tip. Make a reservation here.
A seasonal drink: Pumpkin Spice Cold Brew Martini
Loreley Beer Garden on the Lower East Side goes all out for the holidays. This year, they're serving beer in their traditional pumpkin kegs as well as Pumpkin Spice Cold Brew Martini with Tito's, Rise Nitro Cold Brew, pumpkin puree, Baileys and Kahlua. Starbucks could never. It costs $20 before tax and tip. Book a table in advance.
Decorative gourds: Greg's Great Pumpkin Patch
It's decorative gourd season, and you can pick from more than 4,000 pumpkins at Greg's Great Pumpkin Patch in Williamsburg. You'll find carving pumpkins, Greg's Sugar Pumpkins, field pumpkins, Long Island Cheese pumpkins, Cinderella pumpkins, bright Lumina White pumpkins and teeny-tiny Baby Boos. Stock up to fill your home with some Pinterest-worthy seasonal decor. Prices vary.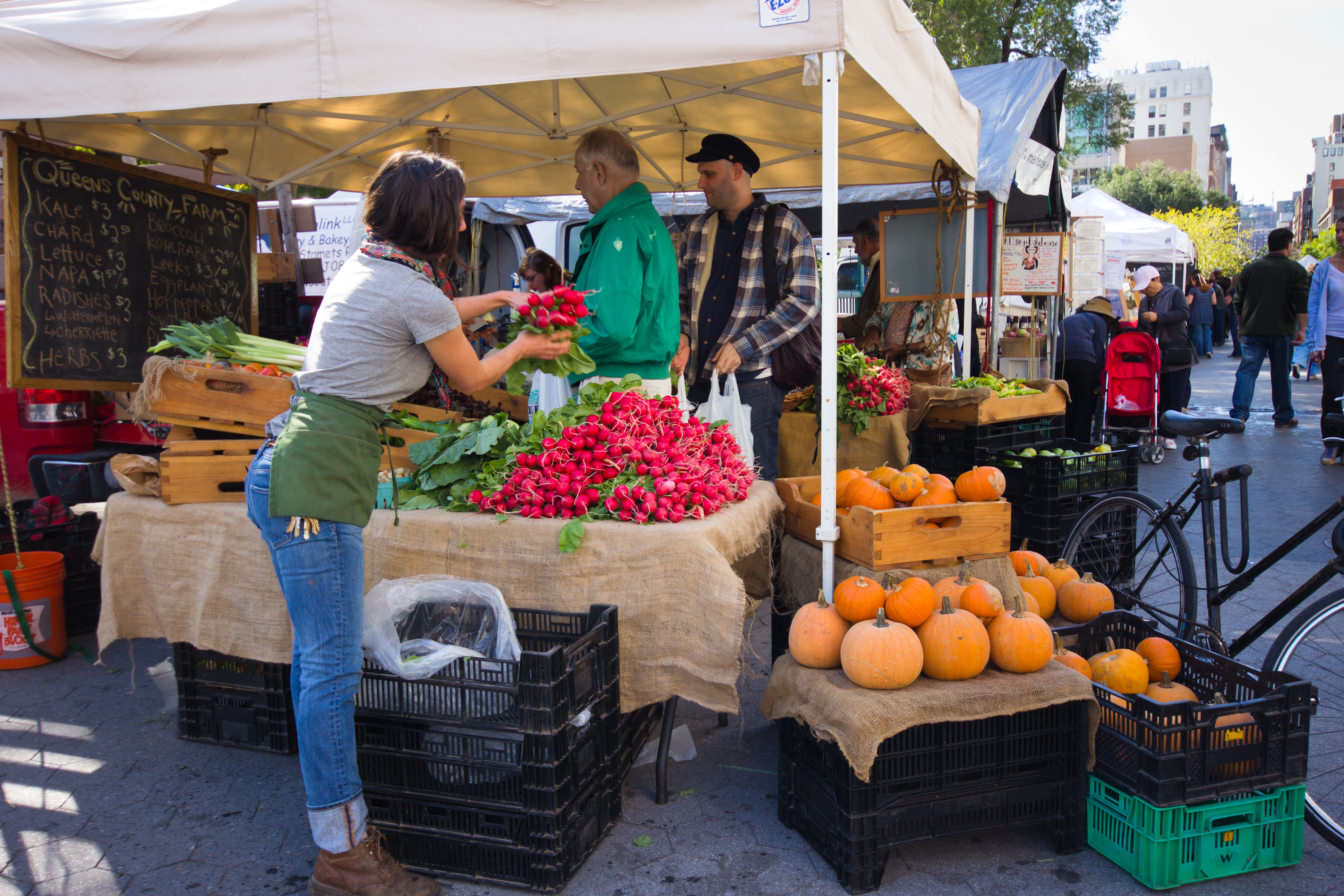 Itinerary 2: Bougie on a budget
For those who want to save a little cash but still make some memories, we got you. With this list of free and budget-conscious ideas, you'll be able to start saving up for holiday gifts without sacrificing any fun.
Afternoon activity: Union Square farmers market
Sure, you could rent a car and drive up to the Hudson Valley for that rural feel, but you could also just head to the totally free Union Square Greenmarket. Hosted Mondays, Wednesdays, Fridays and Saturdays year-round, this massive market offers fresh apples, flowers, root vegetables, plants and all the holiday decor you could dream of. While browsing is free, of course, we recommend bringing some cash for a cup of hot cider and an apple cider donut or two.
A stroll: DIY Halloween decor tour
Let somebody else blow their cash on Halloween decor that you can admire for free. The Upper East Side is putting on quite a show this Halloween season with flying bats, technicolor skeletons and even creepy light displays. The blog UES Things rounded up some addresses of where to go for a DIY walking tour.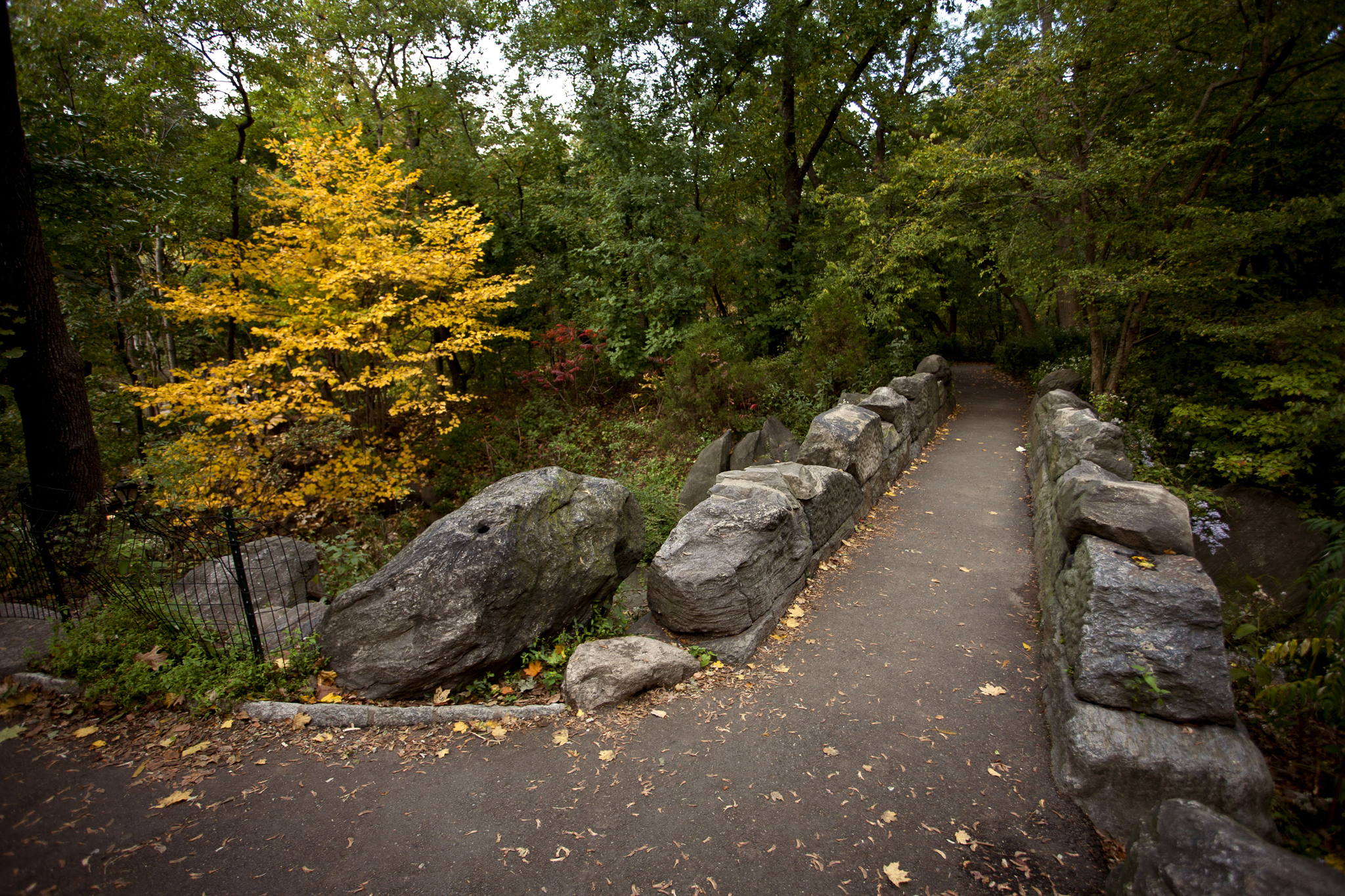 Leaf peeping: Central Park
Central Park makes leaf peeping easy with a free-to-download fall foliage map, plus a fall foliage tracker you can get via email. Whether you choose to follow the map or just meander on your own, you're bound to witness spectacular colors this fall as many of Central Park's roughly 18,000 trees transform into vibrant shades of yellow, orange and red.
Movie night: Free movies at Hudson Yards
On Friday nights in October, catch a free flick in Hudson Yards. On October 20, see The Witches; on October 27, see Tim Burton's Corpse Bride. The movies are projected on a giant outdoor screen, so be sure to bring a blanket and a hoodie to stay warm. That's a cheap date night right there.
A sweet treat: Pumpkin Spice Pudding
For fall, the beloved Magnolia Bakery released a pumpkin pudding flavor so delicious it might just rival the traditional pumpkin pie. It's packed with cookie butter and flavors of vanilla, nutmeg, cloves and more. Pricing in-store ranges from about $6-10 depending on the size.
A seasonal drink: Oktoberfest beers at Torch & Crown
For a taste of Munich right here in NYC, Torch & Crown Brewing Company delivers. The Manhattan brewery's serving two seasonal beverages: High Brau Festbier, a traditional Bavarian Festbier, and Low Brau Helles, a German Helles Lager. Try one (or both) at the brewery's locations in Soho and Union Square. Drafts start at $10.
Decorative gourds: Pumpkin Point on Governors Island
Bringing home a pumpkin to decorate your apartment is always fun, but bringing home a free pumpkin is even better. You can choose from thousands of free pumpkins at Pumpkin Point on Governors Island on October 21-22 and October 28-29. (A suggested donation is encouraged, just fyi.) In addition to picking your favorite pumpkin in the patch, the celebration also includes magic performances, a bubble show and pumpkin painting.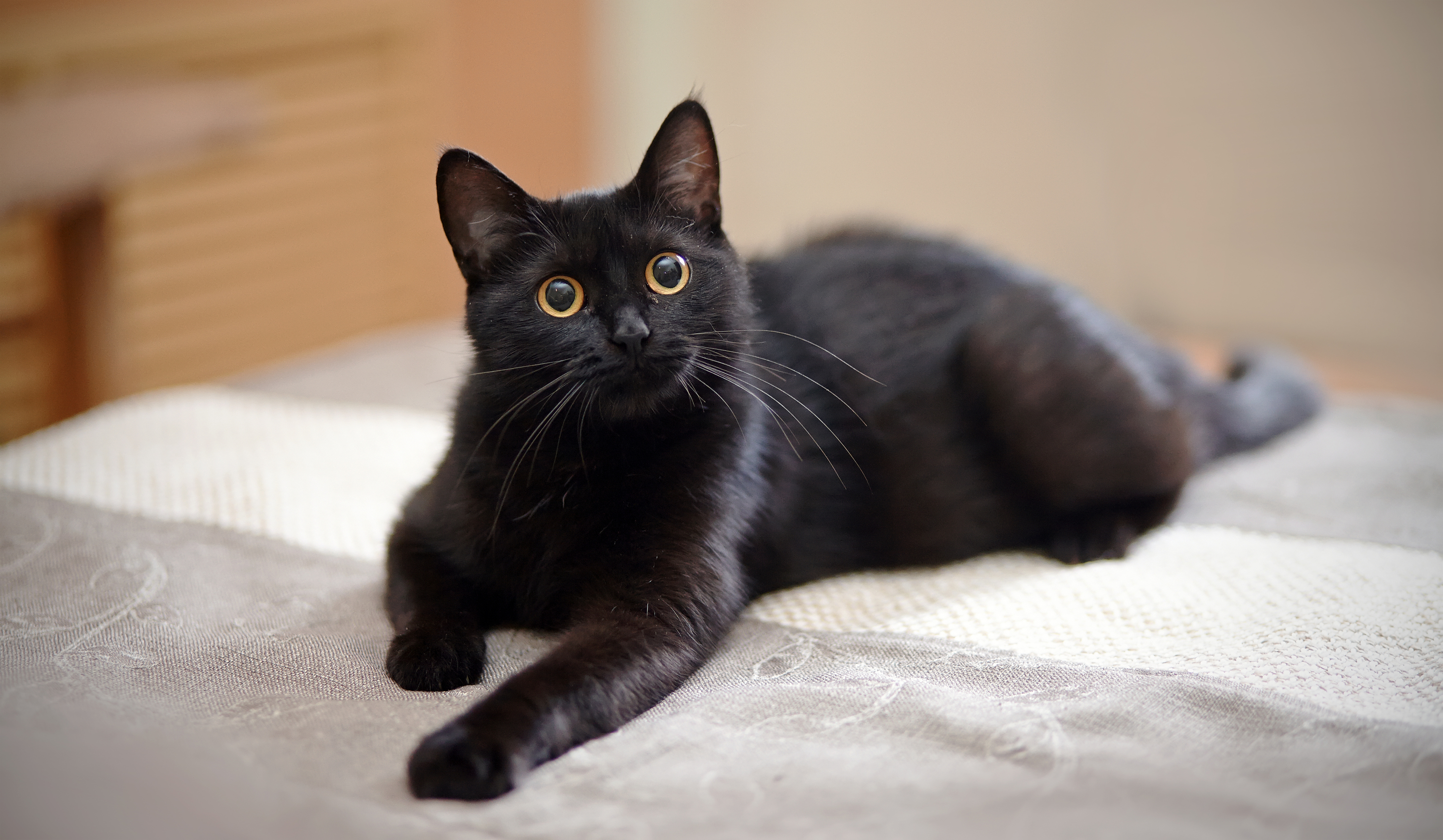 Bonus: The introvert's version
Perhaps all of those activities make your head spin. We get it. For the introverts among us, we have a suggestion that might just do the trick. Adopt a cat or dog from our sadly very full local shelters and enjoy endless cozy cat naps or brisk dog walks this autumn. Bonus points for adopting a black cat. Billie Holiday was singing about skyscrapers when she said, "They're making me feel I'm home," but coming home to a pet will make you feel exactly the same way—and that's a feeling that will last even after the leaves fall.