The best Haitian restaurants in NYC
At a Haitian restaurant in NYC, feed your Caribbean food obsession (or curiosity) and have zero room left over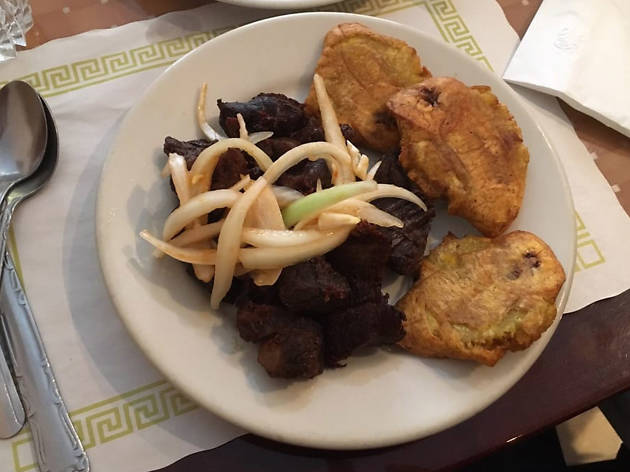 At a Haitian restaurant, the food is fusion food and a gastronomical guide to the country's history—as is the case with many other kinds of West Indian food. It shares ingredients and cooking traditions with Cuban, Trinidadian, Dominican and Jamaican restaurants, all originating in places the indigenous Taíno people once inhabited. On top of that, you find influence from Spanish, French and African restaurants, all reflective of Haiti's colonial past. Today, these NYC cafes and bakeries serve up authentic flavors, so venture out for griot, patties and some good old grilled meat. After all, it was from the Taíno word barbicu that the Spanish coined barbacoa, aka BBQ!
RECOMMENDED: Full guide to the best restaurants in NYC
Looking to try Hawaiian food?
At a Hawaiian restaurant in NYC, find island flavors in the urban jungle with everything from shave ice to seaweed