The best Middle Eastern restaurants in NYC
New York's best Middle Eastern restaurants cover a lot of ground, including Israeli cafes and Egyptian eateries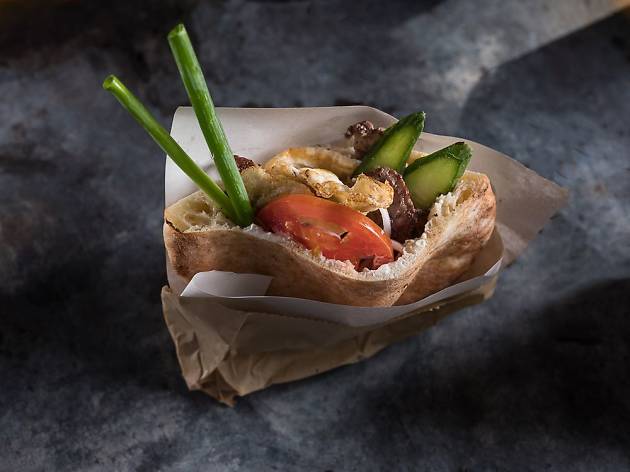 Missing Time Out magazine?
You can still read our latest issue from the comfort of your couch
Read online
Top Middle Eastern restaurants we welcomed into Time Out Market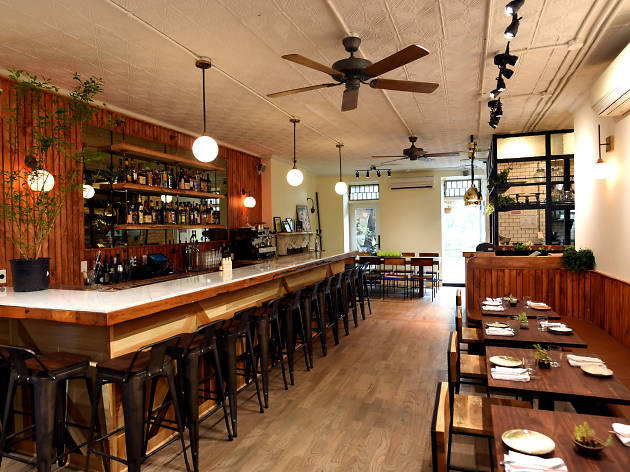 Restaurants, Mediterranean
Middle Eastern cuisine is having a moment in NYC, and for good reason: The bold, irresistible flavors of za'atar and harissa leave us salivating for more. Miss Ada is leading the way under chef Tomer Blechman. Whether concocting a swirl of whipped labneh or a bubbling pan of shakshuka, Blechman draws on his Israeli background for crowd-pleasers like baba ganoush and hummus while adding a creative touch (think eggplant dip with ginger aioli and sweet potato hummus).
If you want falafel, go to Mamoun's. You won't find the chickpea spheres anywhere at Nur, the forward-thinking, pan–Middle Eastern restaurant in Gramercy from Israeli-Moroccan celebutoque Meir Adoni (of Tel Aviv's acclaimed Blue Sky and Lumina) and Breads Bakery founder Gadi Peleg. Instead, Adoni stretches beyond Israeli comfort cooking to pull influences from all over the Levant, from Jewish and Arab traditions as well as his own North African roots.
Best Middle Eastern restaurants
Craving Mediterranean food?
Whether fresh fish or a hearty casserole is your fancy, the best Greek restaurants in NYC have something for everyone