The absolute best restaurants and bars in the Rockaways
Celebrate summer at the best restaurants and bars in the Rockaways, from a famous taco spot to a rustic beer hall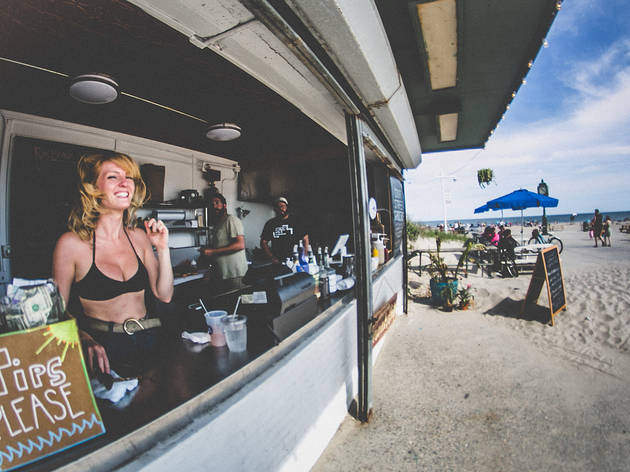 Over the years, the Rockaways has emerged as one of the best New York beaches. Attracting a younger, hipper crowd, the restaurant and bar scene has followed suit, with crowded tiki bars, wallet-friendly Mexican restaurants and even an outpost of the Brooklyn Bazaar. Pack your sunscreen, beach towel and food-and-drink bucket list and head down to Queens to try the best Rockaway Beach restaurants and bars.
RECOMMENDED: Full guide to Rockaway Beach, NY
Best restaurants and bars in the Rockaways
Looking for a beach hotel?
You can't put a price on love—but if you could, these romantic hotels in NYC are great places to start