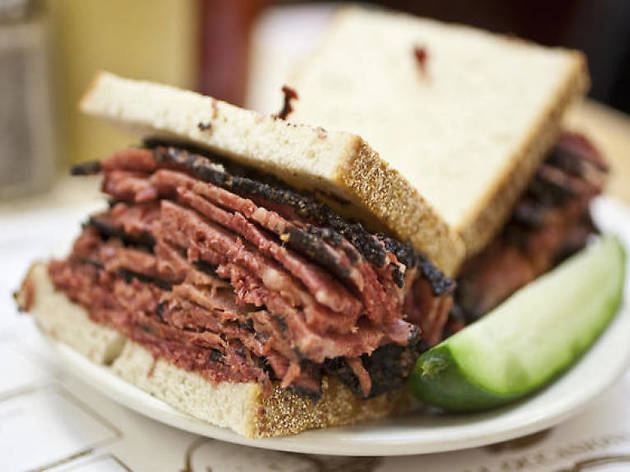 The 10 best sandwiches in NYC
From classics like pastrami on rye to experimental newcomers, these are our top ten sammies in the city now.
Now more than ever, we're looking for delicious food we can eat on-the-go or outside in NYC. Put simply: This is the sandwich's golden hour. Luckily, the city doesn't disappoint when it comes to irrestible meals that happen to be contained within two slices of bread. (We'll save the argument over the exact definition of sandwiches for a later date, but no, we didn't include hot dogs.) From gut-busters in Queens to new classics in the East Village and inventive bites in Prospect Heights, these are our top ten favorite sandwiches in New York right now. You're gonna want to pack some extra napkins!
RECOMMENDED: The 25 most spectacular sandwiches in the world
The best sandwiches in NYC