Best double dates
Proof that couples outings need not be lame.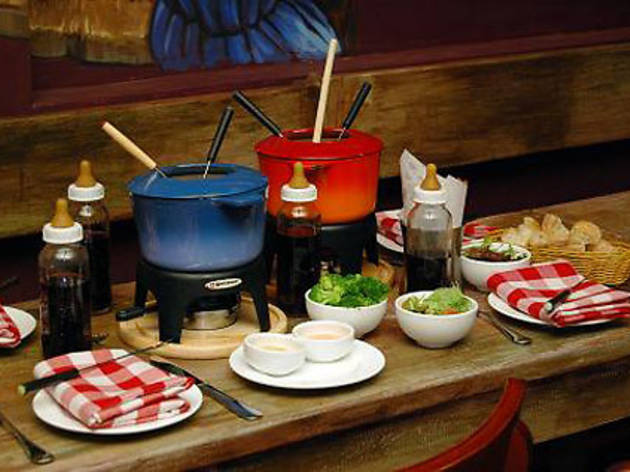 1/6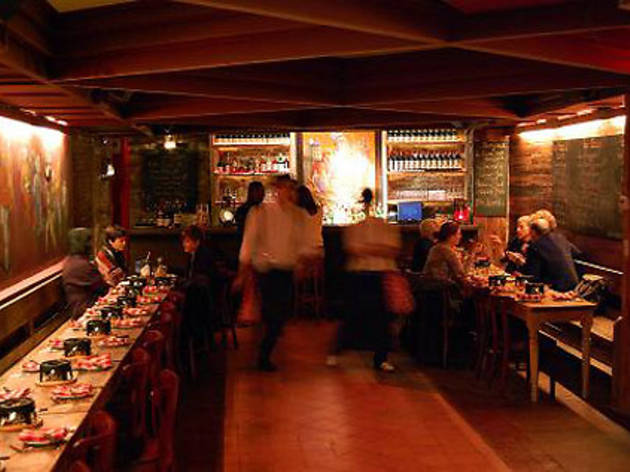 2/6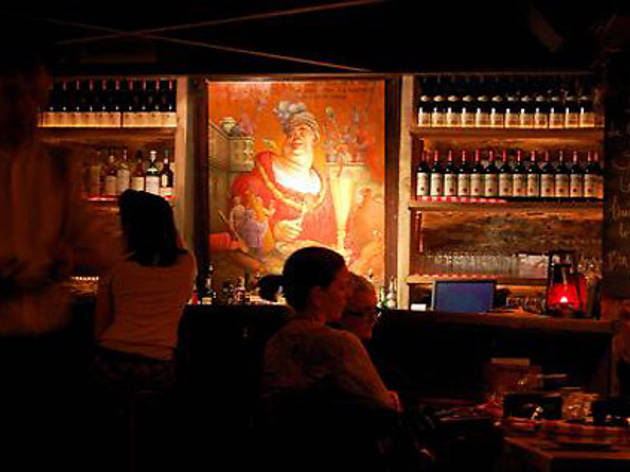 3/6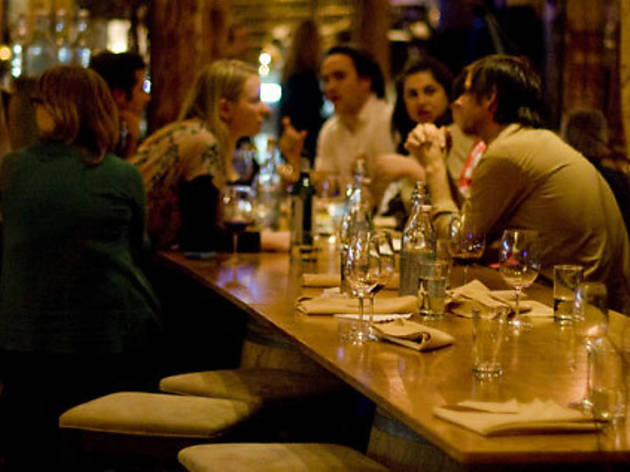 4/6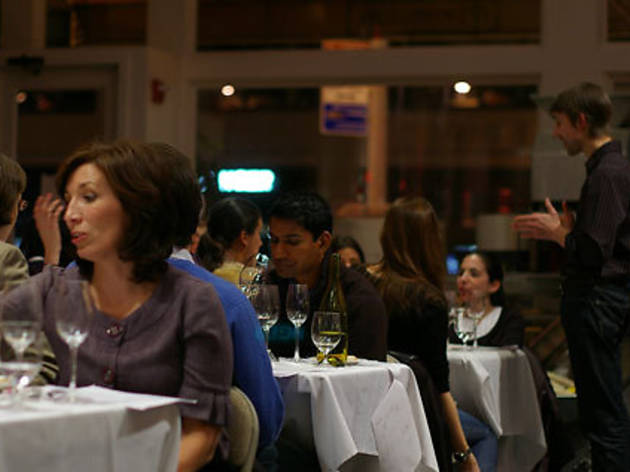 5/6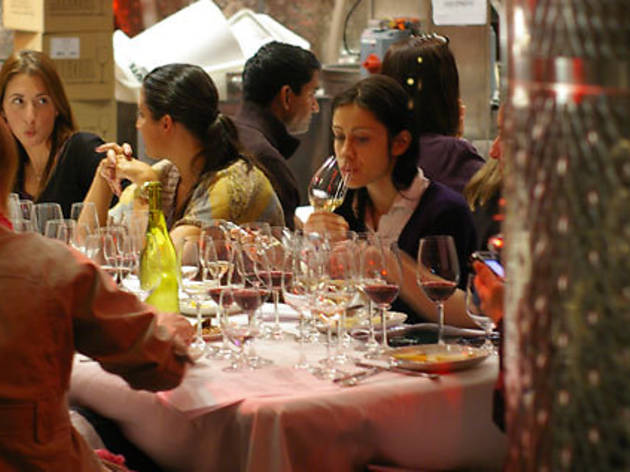 6/6
Winery tour and a live performance
Groups of four can schedule a free customizable tour at City Winery(155 Varick St at Vandam St; 212-608-0555, citywinery.com), NYC's only public vino production facility. A guide will point out all the presses and equipment used and explain the aging process; at the end of the 15-minute walk-through, you'll get to enjoy barrel samplings and taste wine in various stages of maturation. Once you've whet your palate, pair a wine flight of three glasses from the daily rotating selection with cheeses from around the world (from $15). If your gang isn't feeling the live music at the restaurant-cum-performance-space, it's just a short walk to 92YTribeca(200 Hudson St between Canal and Desbrosses Sts; 212-601-1000, 92ytribeca.org), where you can catch an art-house film, stand-up comedy or new-play reading.
Fondue and snooker
If your quartet is craving fondue and some corny fun, gather around one of the communal tables at subterranean restaurant La Cave des Fondus (20 Prince St between Elizabeth and Mott Sts; 212-966-5073, jacquesnyc.com) to dip into pots of gooey cheese or beef broth ($21 per person) and suck on wine-filled baby bottles. After you've had your fill, head to Tropical 128(128 Elizabeth St between Broome and Grand Sts; 212-925-8219, tropical128.com), where you'll have to sip the sake-based drinks from a straw like an adult. Cap off your night with a round of pool, or try playing a frame of snooker (one hour $24), a more challenging billiards game that involves a larger table, smaller balls and narrower pockets.
Board games and small plates
School the other couple in Boggle or Trivial Pursuit at South 4th Bar and Cafe(90 South 4th St at Berry St, Williamsburg, Brooklyn; 718-218-7478, south4thbar.com), which has a solid selection of around 40 board games. Make the losing team buy dinner at nearby South American restaurant Latitude Zero(82 South 4th between Berry St and Wythe Ave; 718-384-8282, latitudezerorestaurant.com), where you can fill up on shareable small plates like the bollos de pescado (steamed plantain dumplings stuffed with capers, olives, peanuts and fish, then wrapped in a banana leaf; $8.50) or rich and gooey artichoke dip ($6.50).More mouths to feed means you get to try more menu items.
Bowling and BBQ
For proof that there's strength in numbers, hit up Harlem Lanes(2116 Adam Clayton Powell Jr. Blvd [Seventh Ave] at 126th St, third floor; 212-678-2695, harlemlanes.com) on Sundays to take advantage of the Family Four Pack, which includes one hour of bowling and a pitcher of soda—a blood relationship not necessary. Stick with the pack mentality and go straight for the Original Family Package at Dinosaur Bar-B-Que(646 W 131st St at Riverside Dr; 212-694-1777, dinosaurbarbque.com). The deal includes a whole chicken, a rack of ribs and three side dishes for $43.95, and it's more than enough food to feed a foursome. Perhaps a bowling ball isn't the only thing you'll be rolling by the end of the night.
Korean barbecue and karaoke
A minimum order of two barbecue dishes, like the galbi (thinly sliced marinated beef short ribs, $22.95) or the saewoo gui (jumbo shrimp with house dipping sauce, $22.95), is all you need to get the grill fired up tableside at 24-hour Korean barbecue house Shilla(37 W 32nd St between Fifth Ave and Broadway; 212-967-1880, shillanyc.com). Servers are on hand to flip the meat until it's ready to eat, meaning all you have to worry about is the soju ($15). Order a bottle of the rice-based Korean liquor that's similar to vodka, and everyone will be properly buzzed for karaoke. On Fridays and Saturdays at Duet 35(53 W 35th St between Fifth and Sixth Aves; 646-473-0827, karaokeduet.com; weekend reservations recommended), you can croon your favorite tunes from a library of more than 15,000 English songs for just $8 an hour per person until 6am. Plus, Duet has private rooms for groups of four, so your quartet can belt out "Livin' on a Prayer" in total seclusion.
BACK TO MAIN PAGE
Dates for everyone
The best dates for every personality and mood.