The best things to do for Chinese New Year
Celebrate Chinese New Year during these fun and colorful cultural events happening all over the city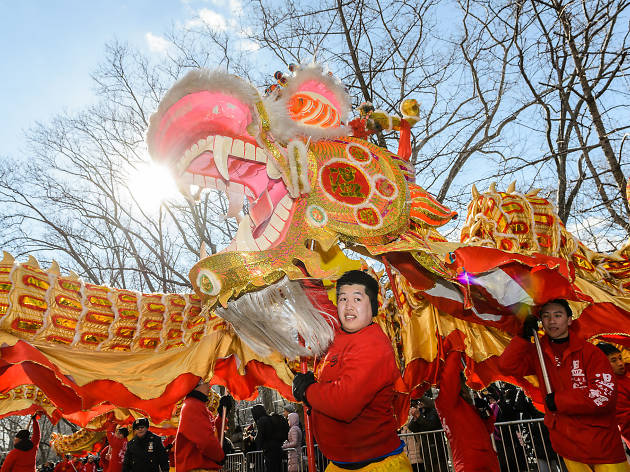 While the memories of post-New Year's Eve hangovers are still fresh in our minds, here's an opportunity to cash in on round two: Chinese New Year. FYI: This is the year of the Dog, which means 2018 is the time to be honest, loyal and cater to your true desires. If you truly want to celebrate this awesome holiday, then head to the Chinese New Year Parade for some thrills. The festivities run the gamut from firecrackers to wild dance performances and martial arts demonstrations taking place at one of the best NYC parks. If you insist on something more mellow, grab some traditional Chinese New Year dinner at a sensational restaurant followed by cocktails at the best bars in Chinatown.
RECOMMENDED: Full guide to Chinese New Year in NYC
Things to do for Chinese New Year
Looking for some grub?
Gather a crew to feast on a midday Chinese meal. Here are the best spots for dim sum that NYC has to offer.