Macy's parade balloons guide
Check out photos of the Macy's Parade balloons over the years and where to watch them inflate on Thanksgiving eve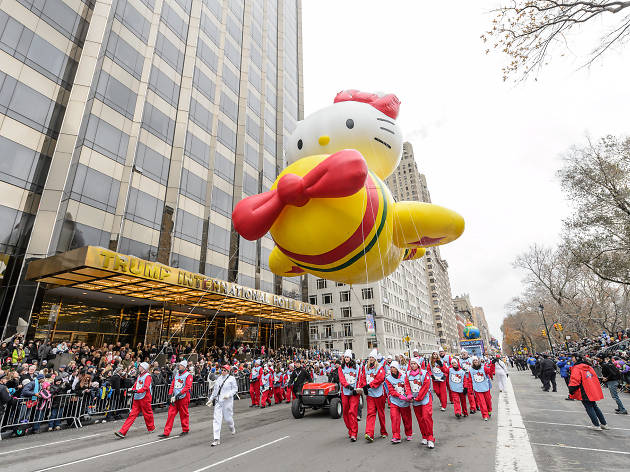 Some of the best things to see during the city's beloved Thanksgiving Day procession are the giant Macy's Parade balloons. Since the Macy's Thanksgiving Day Parade is one of Gotham's best New York attractions during the holidays, we decided to create a slideshow with images of our favorite pop culture balloons over the years—but that's not all! Below, you'll find all the information you need to know in order to watch the inflation of the balloons on Thanksgiving eve. It's one of the best things to do in fall here, so bundle up and get a sneak peek of the balloons before showtime. Make sure to check out our NYC events in November page for more holiday entertainment.
RECOMMENDED: Full guide to Macy's Thanksgiving Day parade

Which Macy's parade balloons will I see this year?
This year, you will see giant balloons of pop culture characters including Hello Kitty, the Pillsbury Doughboy, Pikachu, Spongebob Squarepants, The Elf on the Shelf, Red Mighty Morphin Power Ranger, Paddington Bear, Ronald McDonald, Charlie Brown, Angry Birds' Red, Sinclair's Dino and the Ice Age Scrat and his acorn at the Macy's Thanksgiving Day Parade. New balloons for 2017 include Paw Patrol's Chase, The Grinch, Super Wings' Jett and Olaf from Disney's Frozen.
Can I watch the inflation of the Macy's parade balloons?
Are you itching to see the Macy's Parade balloons come to life? You totally can! The inflation of the balloons takes place on Thanksgiving eve, and you can watch them grow in plain sight.
Where can I watch the inflation of the Macy's parade balloons?
The ginormous balloons are inflated around the American Museum of Natural History (Central Park West at 79th St) starting Wednesday, November 22 from 1–8pm. The best public viewing area is at 77th Street and Columbus Avenue.
Macy's Parade balloons over the years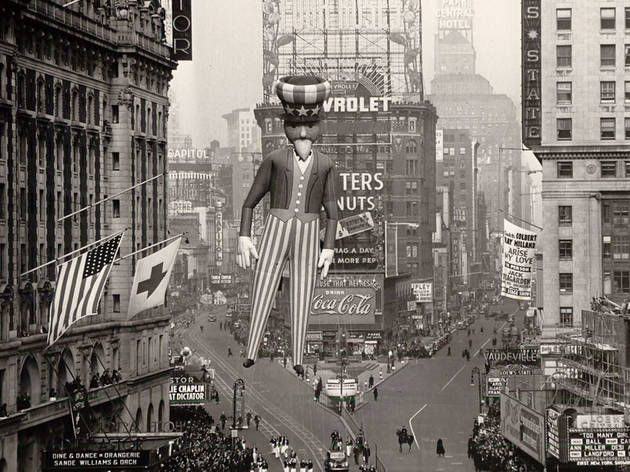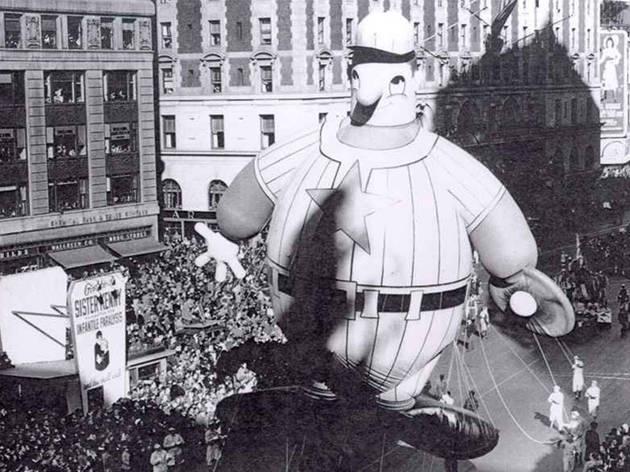 1949, Harold the Baseball Player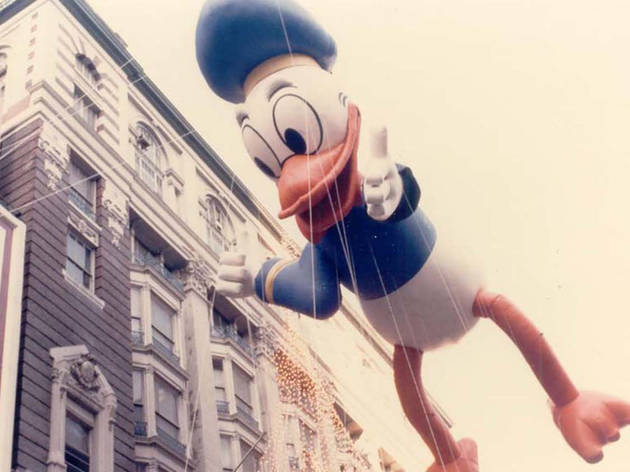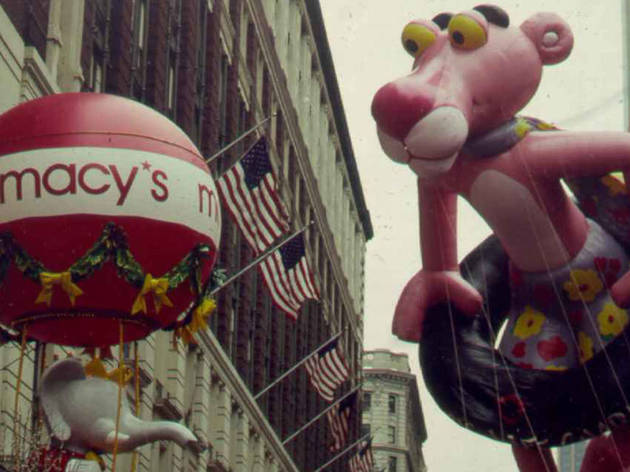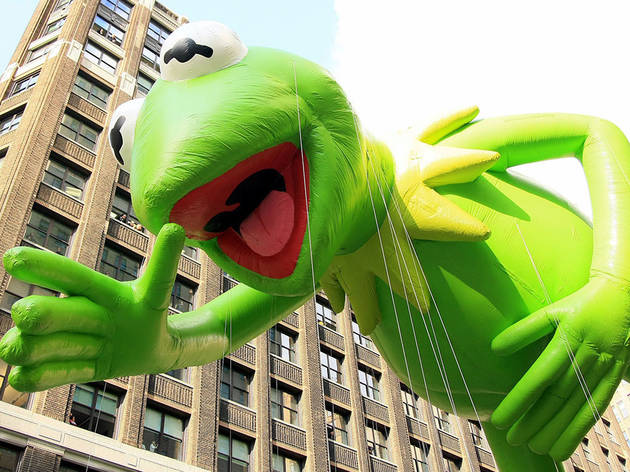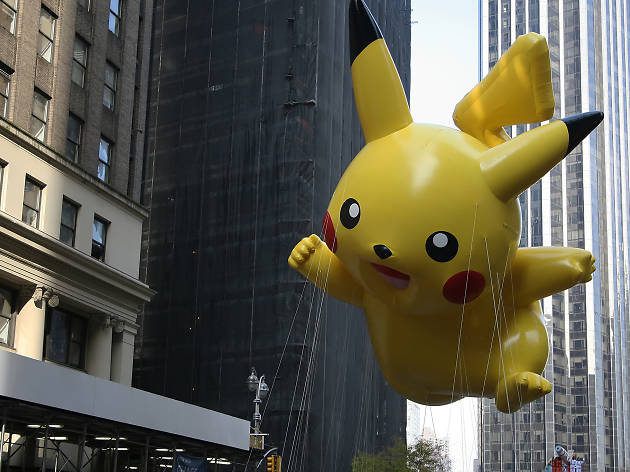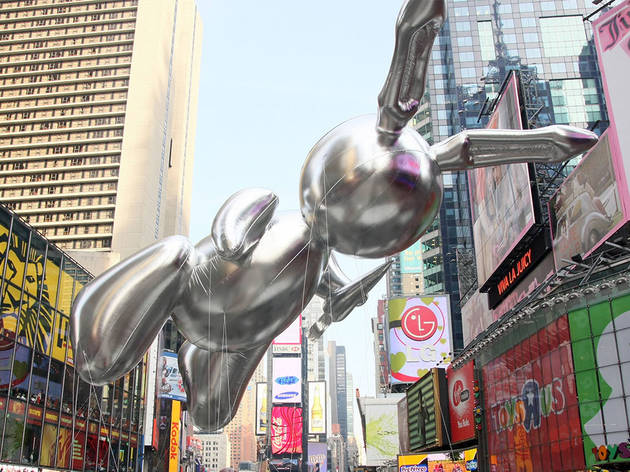 2007, Rabbit by Jeff Koons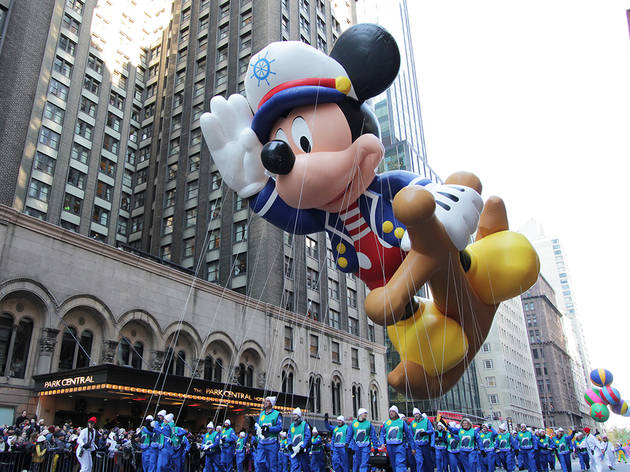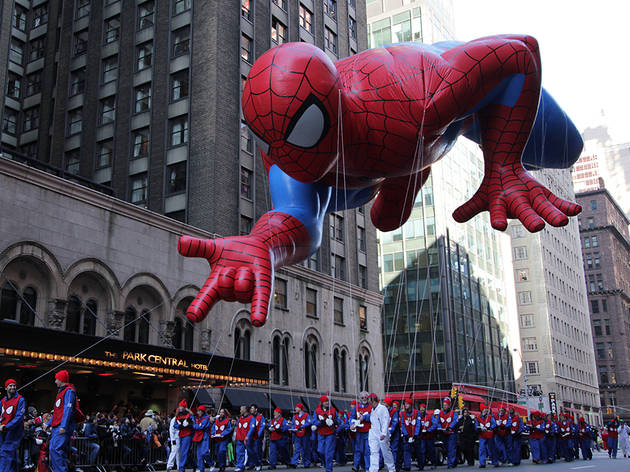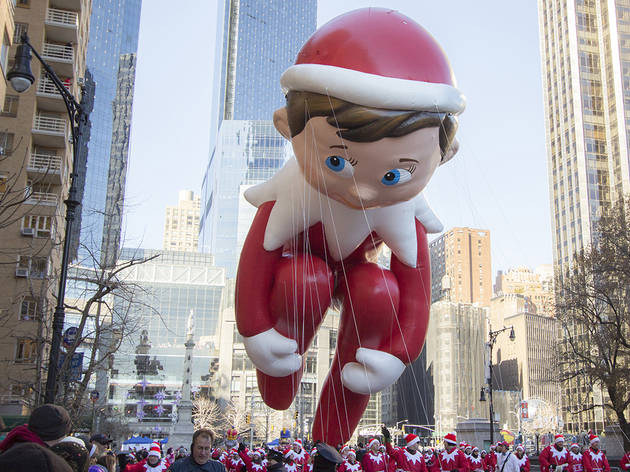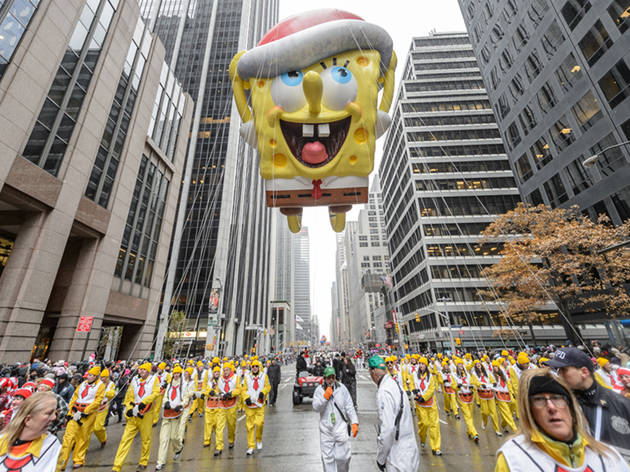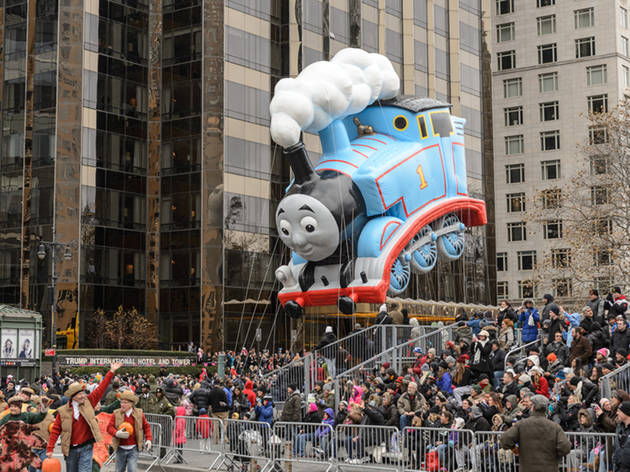 2014, Thomas the Tank Engine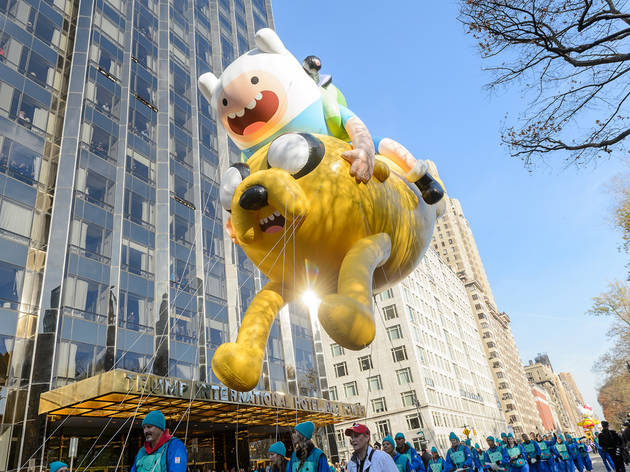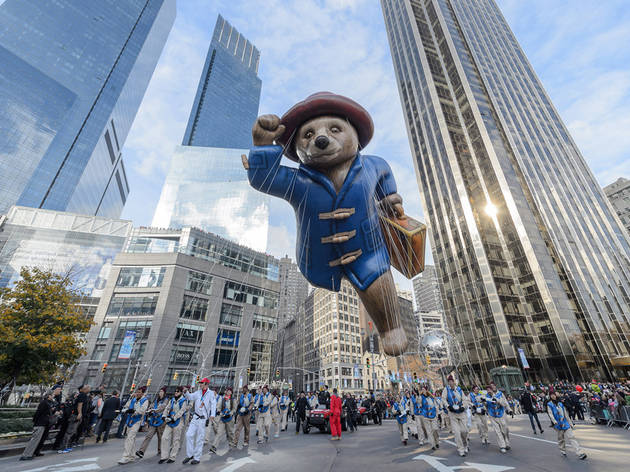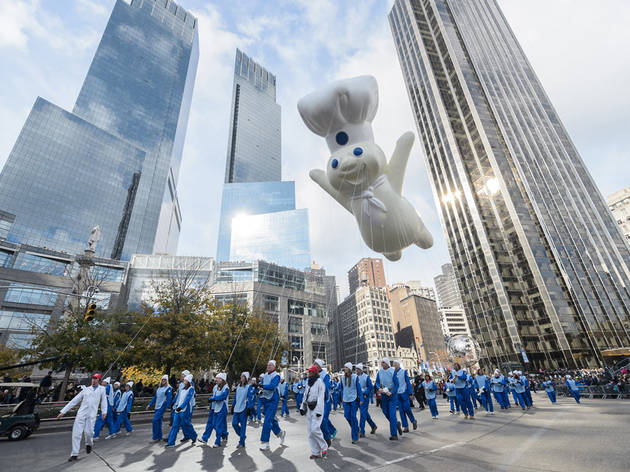 2015, Pillsbury Dough Boy
Looking for a Thanksgiving movie?
Save room for these delectable cinematic sides—the most excellent Thanksgiving movies
Read more