The Fab Five of Netflix's Queer Eye are always on the go, and always in style. So we had to ask: What's in your bag? Antoni, Jonathan, Karamo, Tan and Bobby each told us the bags they cart around the city, and the self-care items—from favorite scents to must-have snacks and gadgets—they never leave home without. These are their essentials. Maybe, just maybe, if you buy Jonathan's favorite hair oil, your mane will look as fabulous as his. Read more tips from the guys on wellness, overcoming obstacles and the nipple cream you should use as lip gloss in our full Summer of Loving yourself feature. And if you want to take your zen even further, visit one of the best wellness centers in NYC, the best spas in NYC or break out of your habits and try a weird fitness class. Everybody say love!
Jonathan van Ness
1. M0851 leather bookbag:
"Because she travels well and looks better the more beat up it gets."
2. OUAI hair oil
"This protects your ends but doesn't weigh my hair down."
3. Peter Thomas Roth 24k gold face mask
"This mask makes you lifted and fresh but never dry.
4. Shu Uemura air dry/blow dry perfector
"Keeps frizz down but gets your hair to behave if you put heat to it or not."
5. Cover FX cream concealer
"I love Cover FX concealer because a very little bit goes a long way and it blends so well."
6. Elnett hairspray
"Always a classic; this hairspray takes away stubborn flyaways."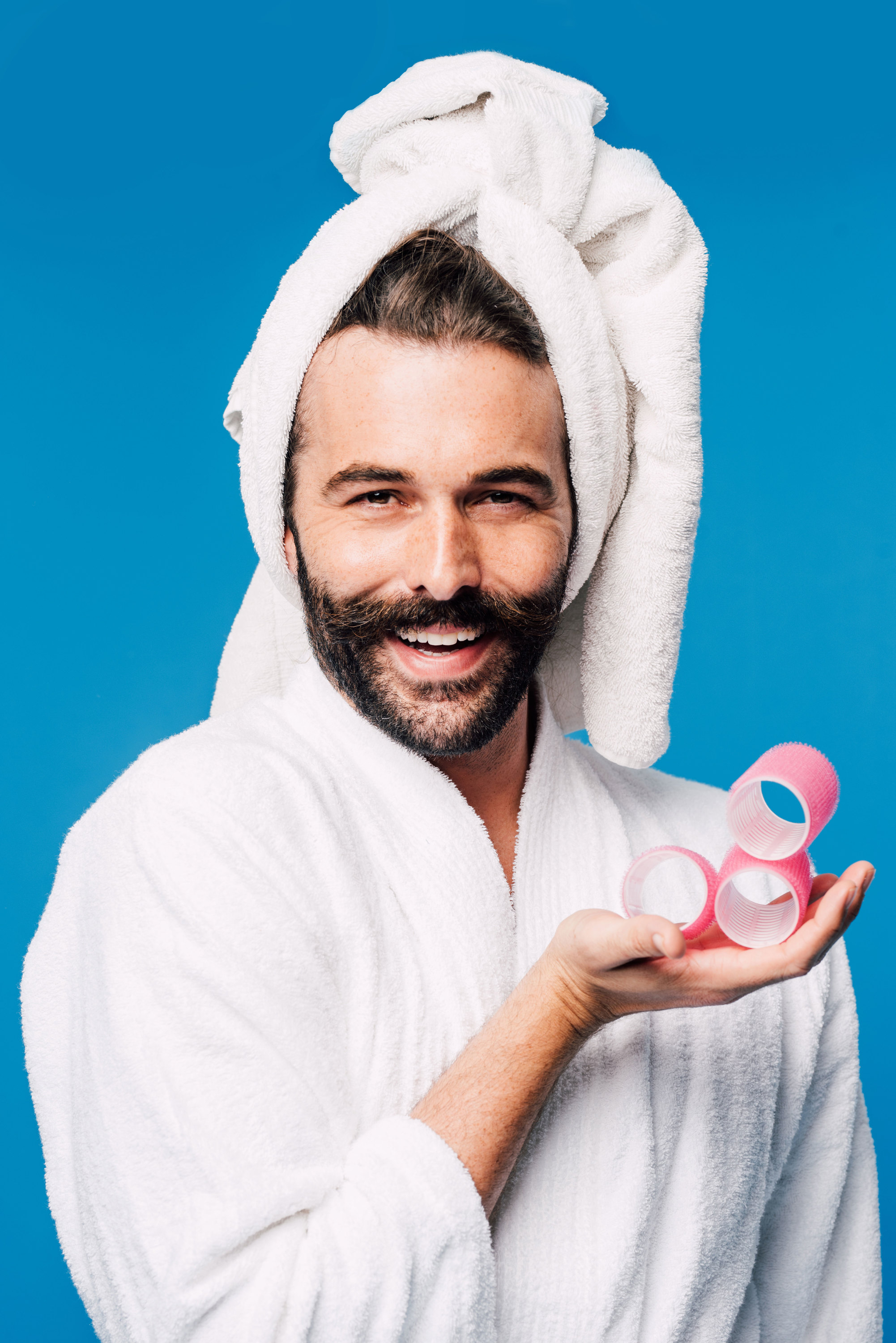 Photograph: Taylor Miller
Tan France
1. Beara Beara leather backpack:
2. Apple AirPods
"So I can work out without my weights getting tangled."
3. Bally gray leather credit-card wallet
"This slims down the line in my jean as opposed to having a bulky wallet."
4. Altoids
"I drink coffee all of the time. They're essential."
5. Barton Perreira Ascot sunglasses
" I'm usually out strolling, especially whilst in New York, so it's great to have a stylish pair of shades to protect my eyes."
6. Raspberry Quest Bar
"I like to snack regularly, but I don't like anything super unhealthy. I struggle to get the amount of protein I need to enhance my fitness goals."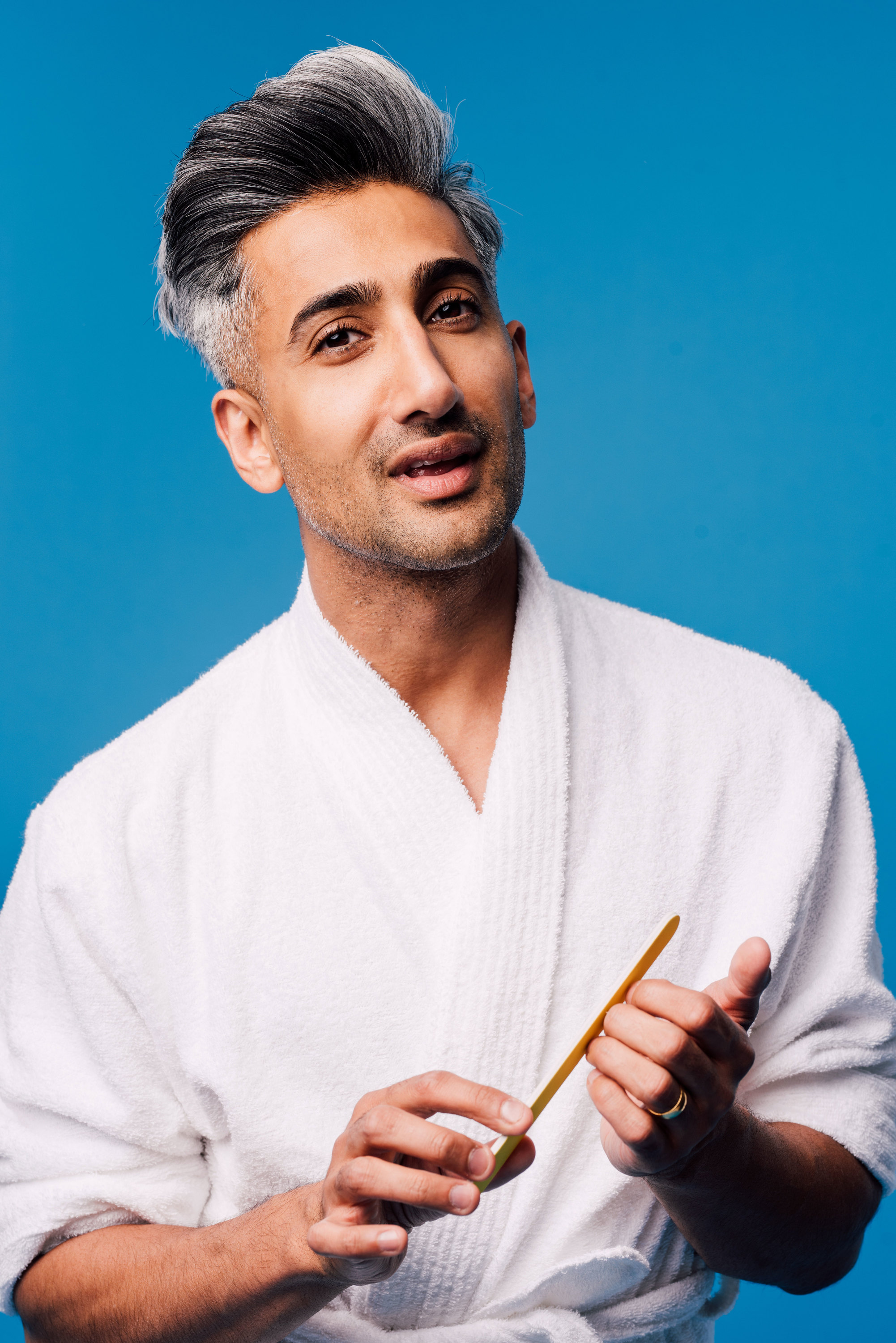 Photograph: Taylor Miller
Bobby Berk
1. Lotuff No. 10 weekender bag:
"I love how soft the leather is and it's super roomy. Plus, there's a lifetime guarantee."
2. Bose noise-canceling headphones
"No one can travel as much as I do and stay sane without them."
3. Orange Theory heart monitor
"I always like to keep it with me so when I'm in a town with an Orange Theory I can pop in."
4. Intelligent Nutrients Lip Delivery Nutrition
5. Ole Henriksen Pure Nurture facial water
"It's great to keep your face hydrated on a plane or between shoots."
6. S'well water bottle
"I hate disposable bottles, so I always try to make sure I have a reusable one."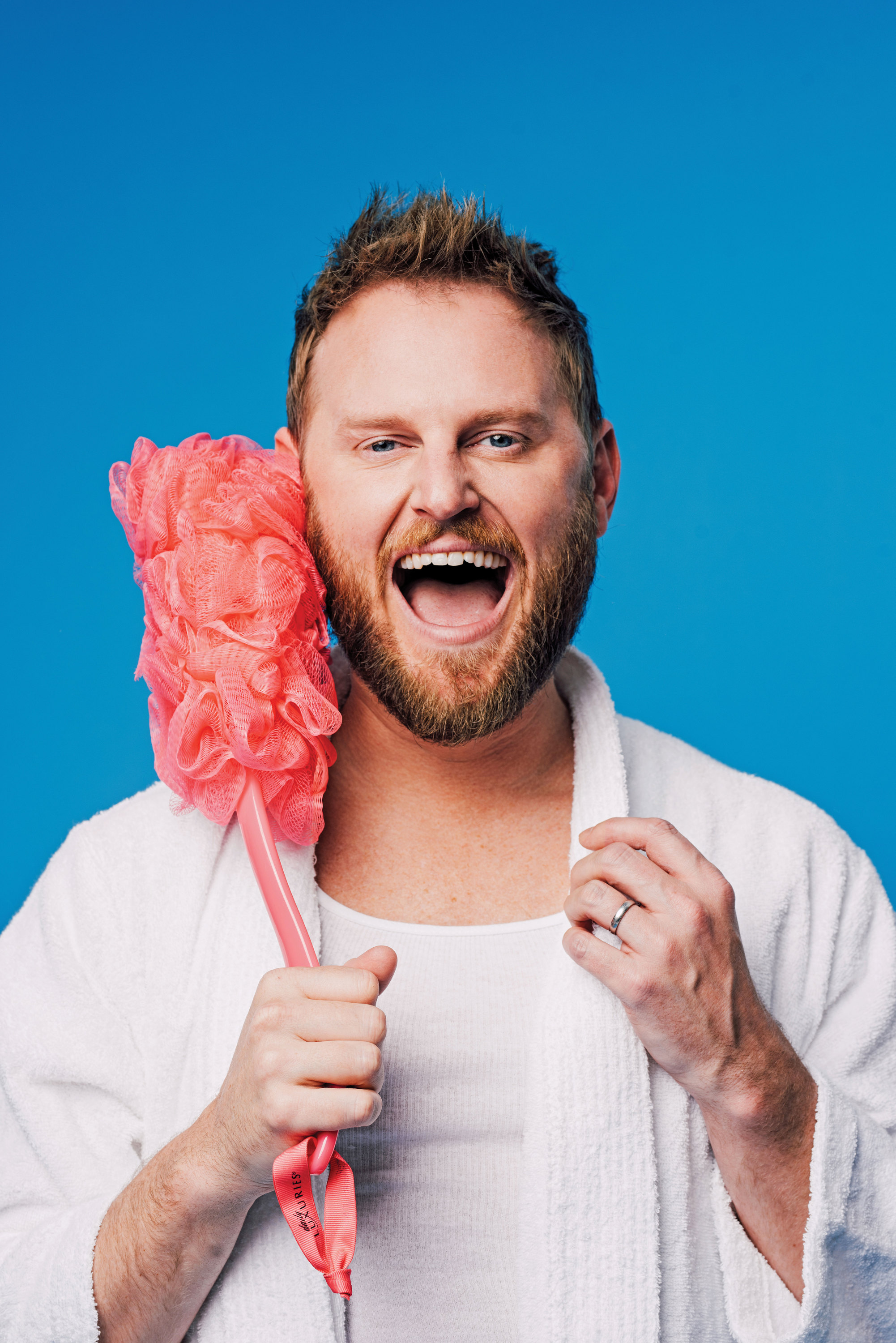 Photograph: Taylor Miller
Antoni Porowski
1. Mismo M/S Express backpack:
"Highest quality nylon and leather with solid nickel fittings. This pan fits my laptop, gym gear and a spare change of clothes. I use it every single day."
2. Fellow Barber everyday tonic
"I spray this on after showering post-workout and it brings me to life."
3. Byredo travel perfume case
"I switch scents depending on my mood. This chic little case is also ideal for travel."
4. Mophie universal batteries
"I have a minimum of three of these in my bag at all times. They promote self-care by lessening my anxiety of having my phone die on me."
5. The Untethered Soul: The Journey Beyond Yourself
"Two pages a day from this book is the ultimate in self-care."
6. RXBAR maple sea salt
"These play on my Canadian sensibility as I love maple syrup. Great snack for when I'm hangry and there isn't a restaurant visit on my schedule."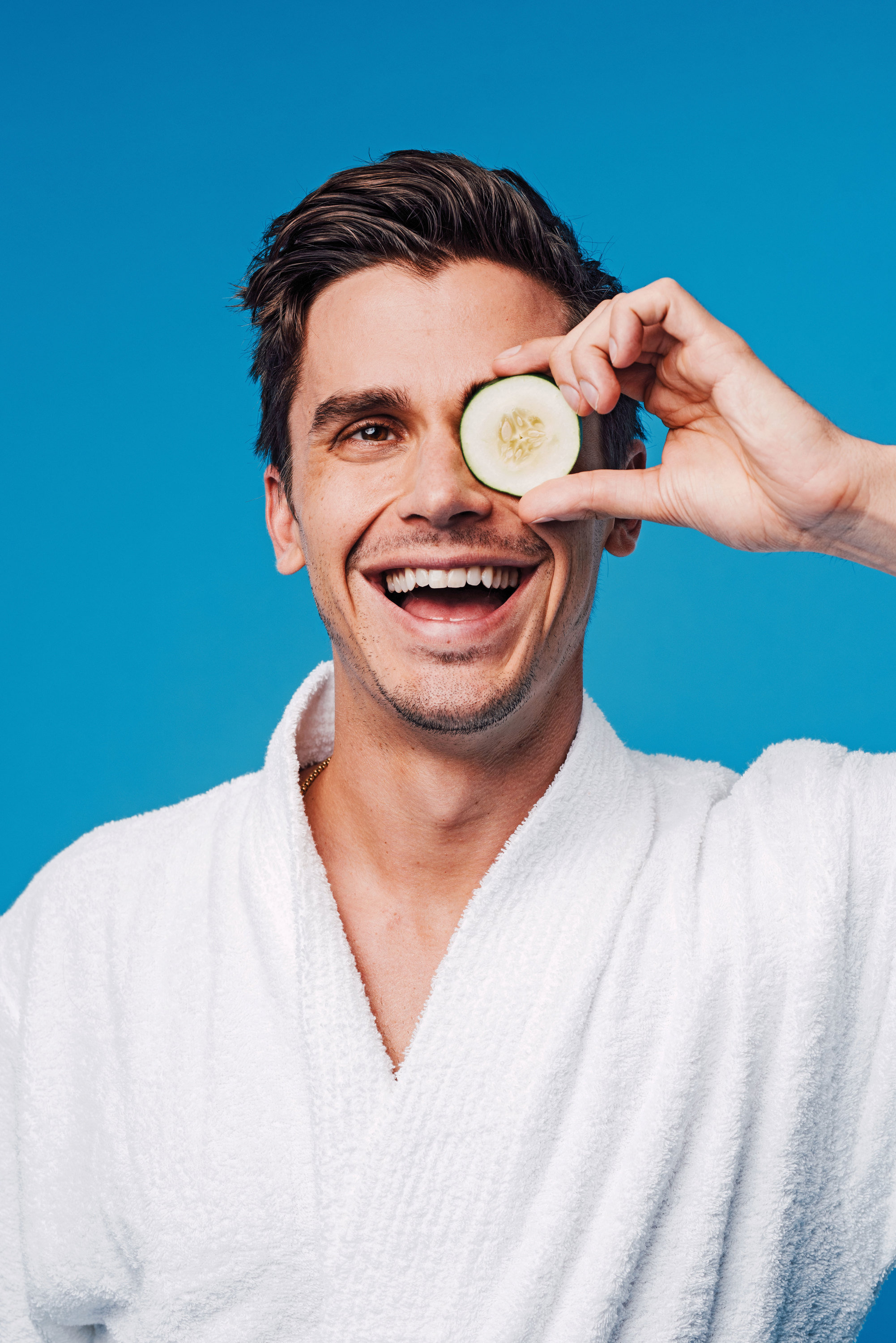 Photograph: Taylor Miller
Karamo Brown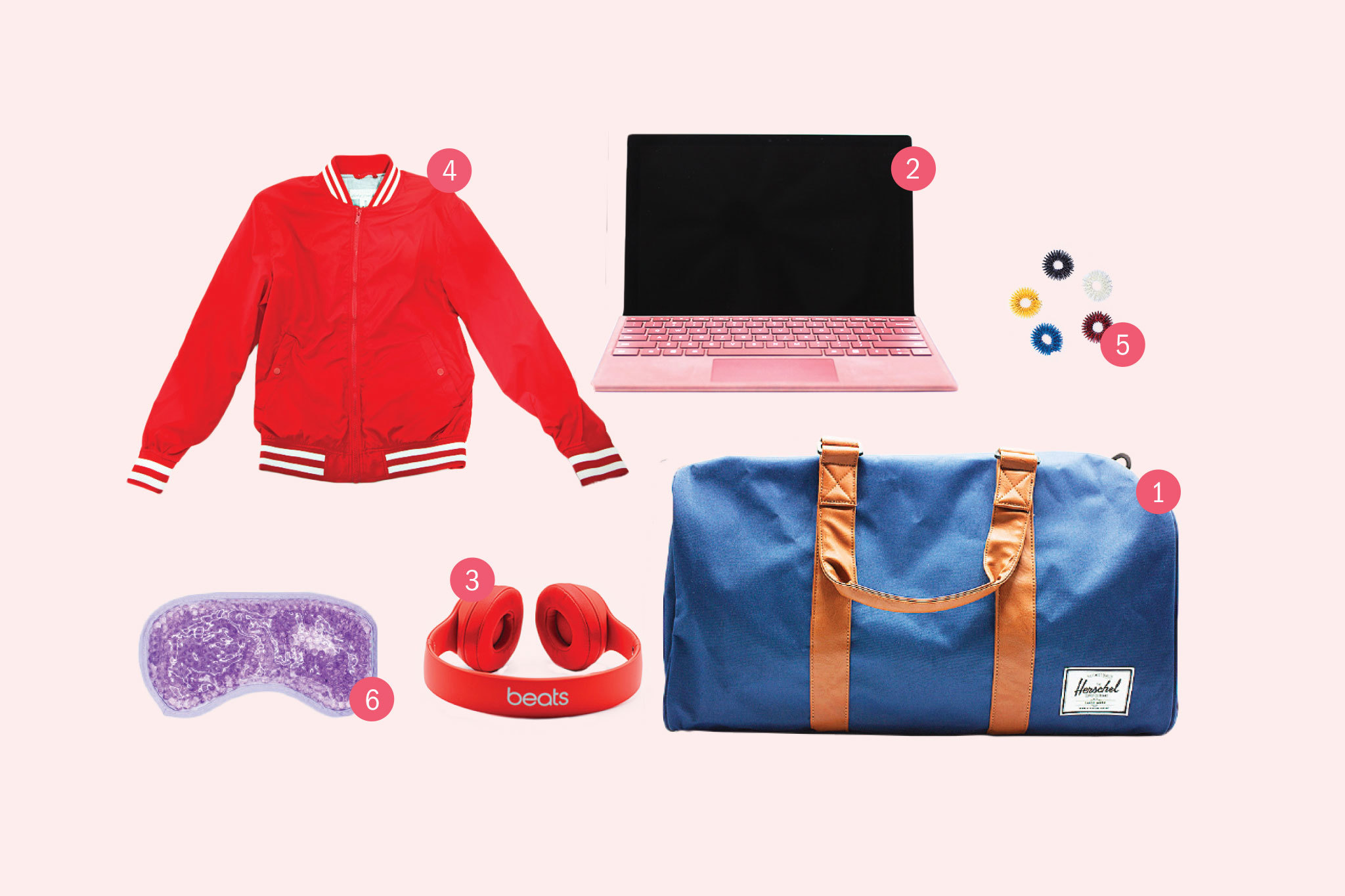 2. Microsoft Surface Pro tablet
6. Ariel EDGE Plush hot/cold eye mask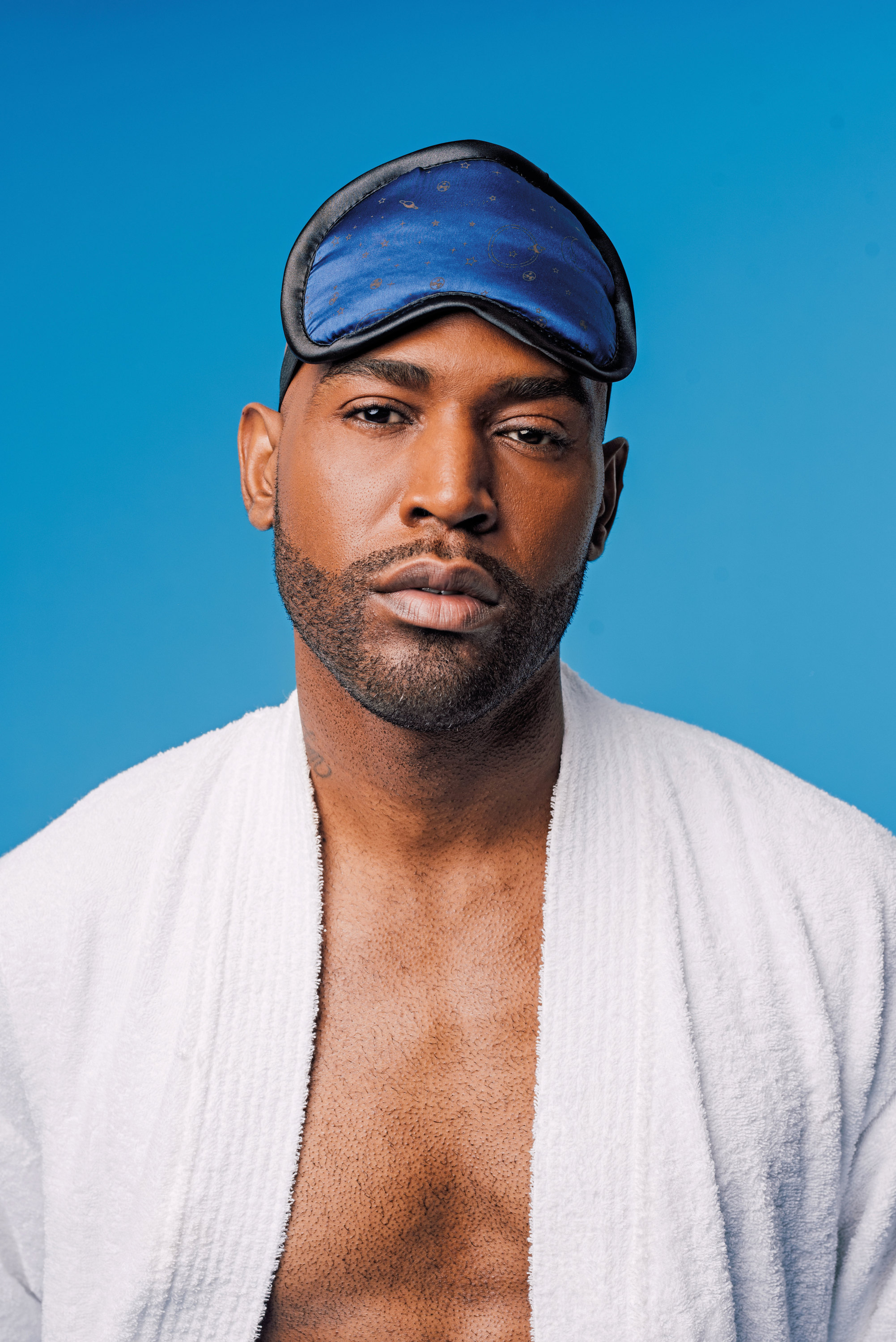 Photograph: Taylor Miller