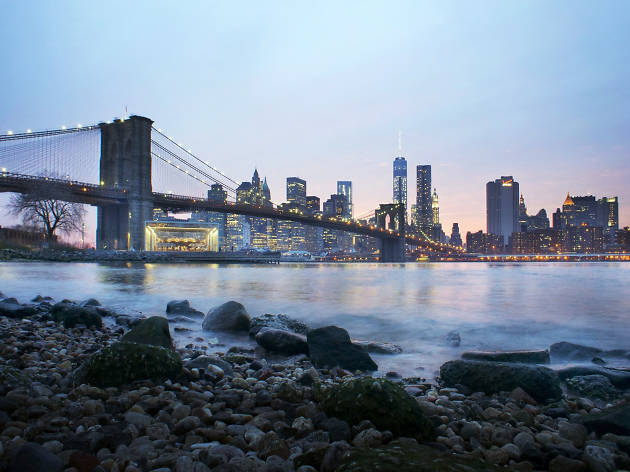 15 reasons why Brooklyn is the best borough
We're not hating on the other four boroughs, but here's some foolproof reasons why Kings County is the greatest
Die-hard fans and inhabitants of Brooklyn certainly don't need a list of reasons why Kings County is the best borough (you already know the truth). So consider this list—comprising 15 foolproof facts—a reminder that you chose one of the best locations to either live or spend the bulk of your time. Don't get us wrong, we're not hating on Manhattan, Bronx, Queens and Staten Island in the slightest. However, once you hear about all the amazing attractions, drool-worthy pizza shops, killer flea markets and some of the best NYC parks, you won't be able to deny that Brooklyn is pretty fucking great.
RECOMMENDED: Full guide to Brooklyn, NY
Why Brooklyn is the best borough
Designed in the 19th century by Frederick Law Olmsted and Calvert Vaux, of Central Park fame, Prospect Park is a 585-acre Bucolic masterpiece. While many visitors come for natural beauty, like the park's Ravine, known as the last forest in Brooklyn, the wide open spaces of grass in the Long Meadow, and the lake, many come for the recreational activities. In addition to bike riding along the trails, boating on the lake, and various sports fields and courts, the zoo is a favorite among young visitors looking to monkey around with the bonobos or feed barnyard animals. Ice-skating and roller-skatingat LeFrak Center is also fun for folks of all ages. During the summer, BRIC Celebrate Brooklyn! Festival brings a huge assortment of rock, indie, soul, jazz and rap artists to the Prospect Park Bandshell for a stellar series of outdoor concerts that leave everyone dancing and loving Kings County.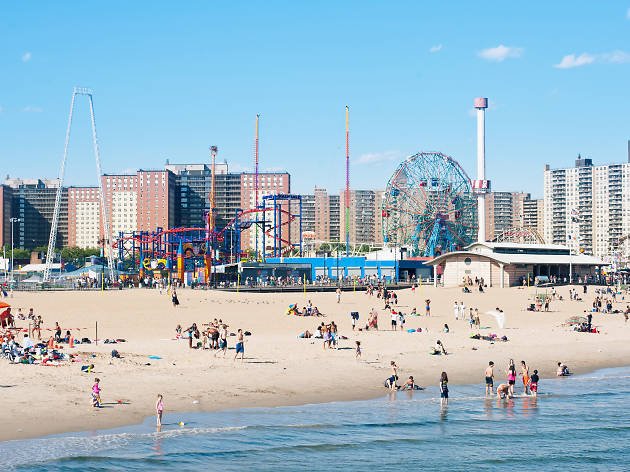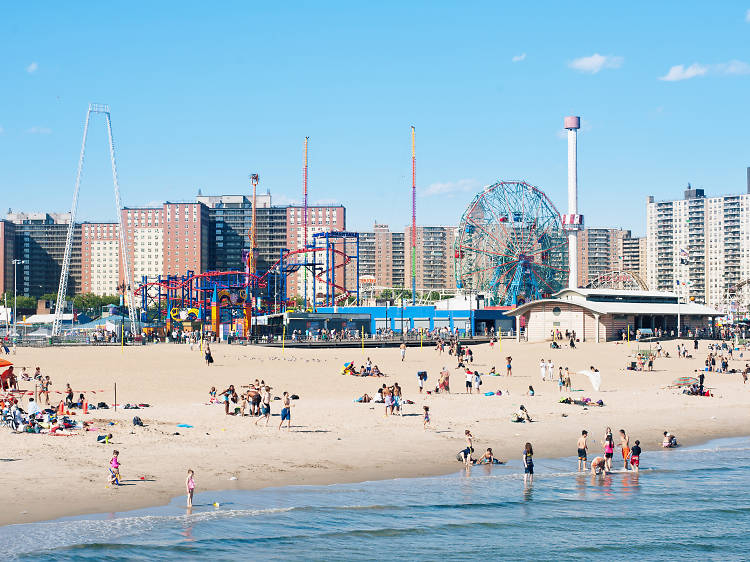 Known as America's Playground, Coney Island was the premier summer destination in the area during the first half of the 20th century, and though it fell on some hard times, it's recent resurgence has garnered the beach neighborhood plenty of old and new fans. Attractions built in the last several years fit in seamlessly with the old: Luna Park, with its thrilling rides and coasters, brings extra excitement to the home of the legendary 1927-built wooden coaster The Cyclone; The Ford Amphitheater, which brought in the likes of Sting & Peter Gabriel, Erykah Badu, Beach Boys and Flogging Molly, sits on the same boardwalk that locals have cherished for nearly a century. Whether you're just looking for some fun in the sun with a hot dog from the original Nathan's Famous, a truly mind-blowing side show, or want to cheer on minor league baseball team Brooklyn Cyclones, Coney Island will fill your needs.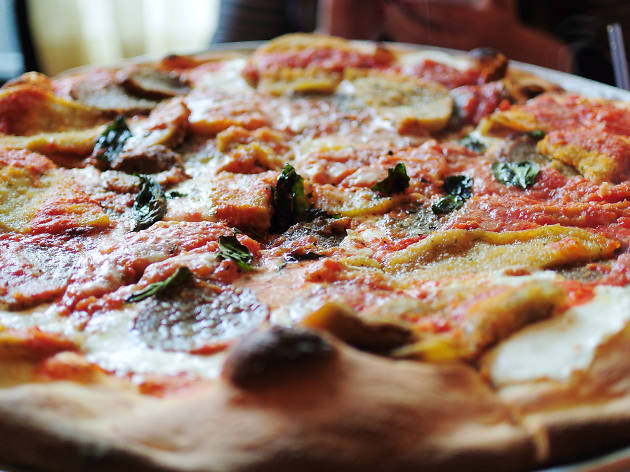 Photograph: Courtesy CC/Flickr/Chun Yip So
While Manhattan eateries still receive more of the national spotlight, there's no doubt that the secret is out about Brooklyn's dynamite food scene. True pizza aficionados know that the best pie in all the land can be found at Midwood's Di Fara Pizza—though don't tell that to the brunch crowd clamoring for a brick-oven scrumptious 'za from Roberta's, or those who will argue Grimaldi's is worth the lines of tourists on a warm day. Delicious delights from all over the world can be found from Insa's original take on Korean barbecue, Peruvian dishes at Llama Inn, and Middle Eastern food from Tanoreen. From Cobble Hill, Williamsburg, Redhook and Bay Ridge, nearly every neighborhood has a few truly excellent restaurants worth visiting.
Photograph: Courtesy CC/Flickr/Chun Yip So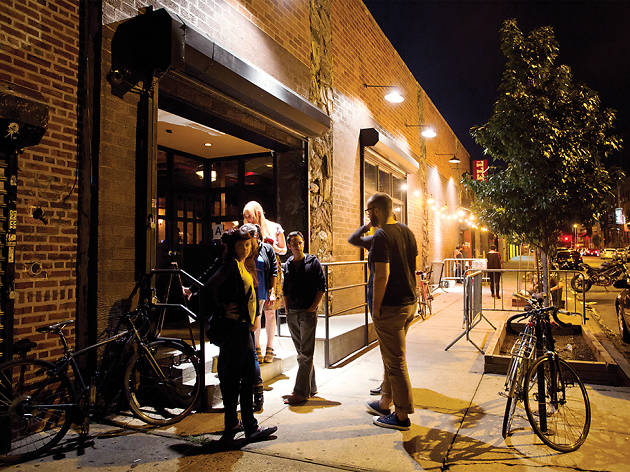 Photograph: Caroline Voagen Nelson
Whether you love rocking out in a massive stadium to world-famous headliners or prefer an intimate setting, where you might enjoy a relaxing acoustic set from a fledgling singer-songwriter, Brooklyn has the venue for you. Music lovers who look outside the mainstream for their playlists gravitate toward cool concert staples like Baby's All Right, Shea Stadium and Silent Barn, or opt for much more underground DIY spots (we swear they're not dead) like 538 Johnson or secret loft parties. Spaces like Bowlmor, a hybrid bowling alley and mid-size venue, and the Bell House, a former Gowanus warehouse decorated with an ornate flair, feel distinctly Brooklyn. During summer, there's no doubt about which borough you are in with outdoor venues like Prospect Park's Bandshell, Coney Island's Ford Amphitheater, or the stage at Brooklyn Bridge Park. If you're hoping to see Beyoncé though, better look for tickets early at Barclays Center.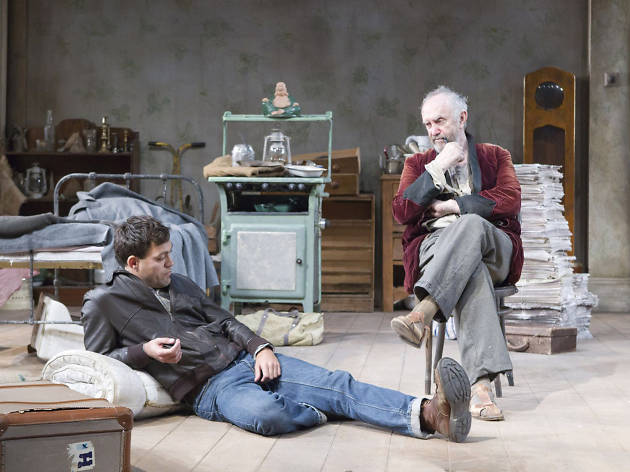 Photograph: Courtesy Richard Termine
5. Groundbreaking theater
Broadway might be famous for it's world-class spectacles, but Brooklyn actors, directors, playwrights and performance artists are pushing theater into new territory. Adventurous, genre-defying and eclectic masterpieces find a home at St. Ann's Warehouse. Nearby is Galapagos Art Space, which hosts plenty of new playwrights and nights of theater in its LEED-certified green space. Williamsburg's Brick Theater, which is located inside a converted auto-body shop, brings together intimate cutting-edge theater, but the real crown jewel is BAM Harvey Theater. The gorgeous 874-seat theater brings huge names like Ethan Hawke and Kevin Spacey for outstanding productions of Shakespeare, while artists from all over the world bring physical theater and solo shows that can shake audiences to their core. BAM is also famous for its annual Next Wave Festival, which brings performance artists of all varieties to Brooklyn for a cultural experience like none-other.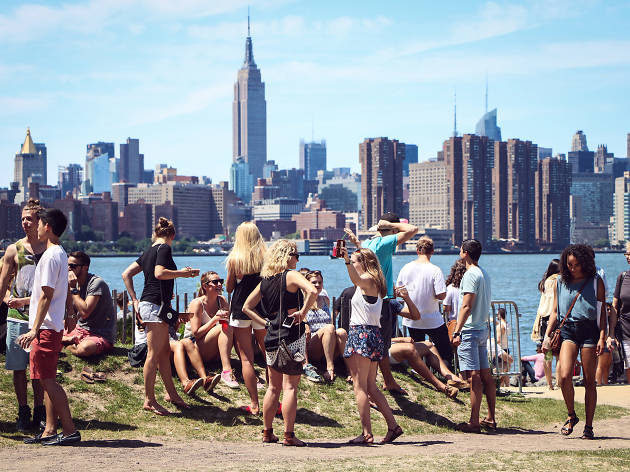 Photograph: Courtesy Creative Commons/Flickr/Chrissy Hunt
There's no better way to appreciate Manhattan's iconic skyline than from across the river. Amazing green spaces bordering the water like East River State Park and Brooklyn Bridge Park attract thousands of visitors each year with phenomenal programming: East River State Park is the summer home of weekend epicurean extravaganza Smorgasburg, while Brooklyn Bridge Park hosts literary readings, music acts, walking tours and theater that brings culture to the community. If you just want to take a break and soak-in the views, delicious restaurants like Brooklyn Crab, Kevin's and Forino are great picks. Even taking the East River Ferry ($4 or $6 on weekends) for a trip from Long Island City to Brooklyn Bridge Park will give you a taste of both the Manhattan sights, the industry and the neighborhoods thriving along the water.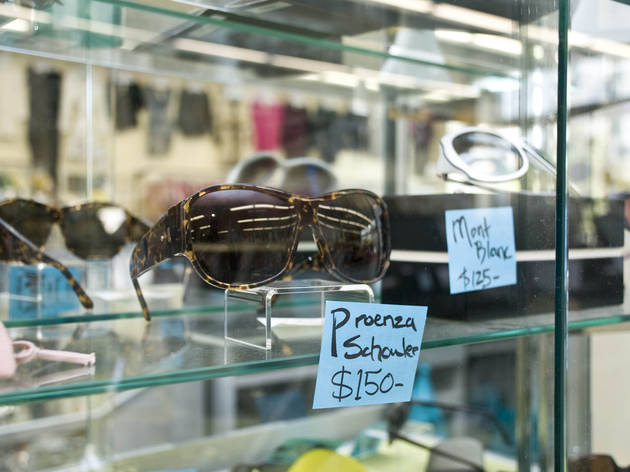 Photograph: Alex Strada
Brooklynites are often revered for their sense of fashion, and it's not wonder why—many of the city's best boutiques, designers, vintage emporiums, and thrift staples are anchored in Kings County. Though Williamsburg and Park Slope are best known for their wide array of top-notch spots, offering everything from authentic 1920's dresses and hats to fresh off-the-runway European brands breaking down gender normatives, Cobble Hill, Green Point, Crown Heights, Bed-Stuy and other nabes have more than their share of excellent haberdasheries and dress stores.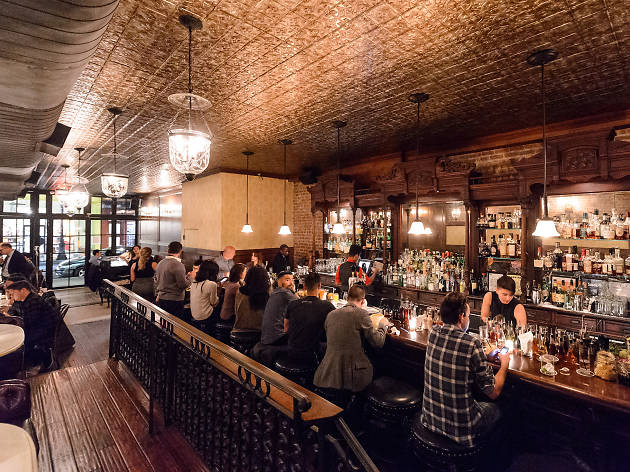 Photograph: Filip Wolak
The live music scene isn't the only thing keeping Brooklyn going well into the wee hours of the morning. Bars like the wacky breast-themed Boobie Trap and the Doctor Who-inspired Waystation, seem to instantly put patrons in the mood for making friends, while cocktail lounges like Clover Club and The Long Island Bar turn mixology into an artform. Singles ready to mingle are likely to find a cute, friendly stranger at Union Pool or at a DJed dance party such as Bosa Nova Civic Club. A third date might garner a visit to the cozy, speakeasy-esque Brooklyn Social but—should things end disastrously—drink away those troubles while singing along to the jukebox at Brooklyn Inn.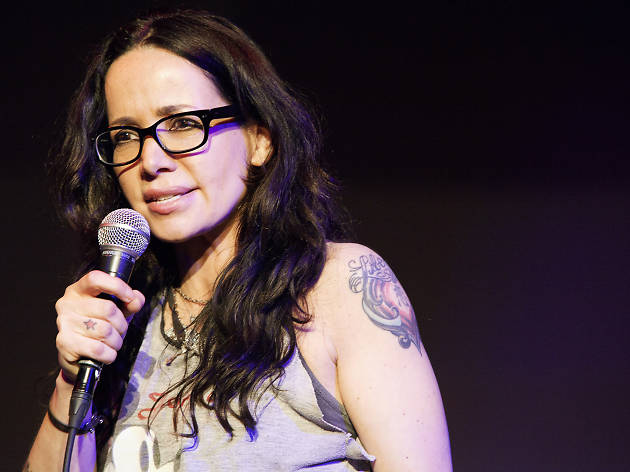 Photograph: Courtesy Mindy Tucker
While many clubs over in Manhattan charge high-ticket prices and come with a two-drink minimum, the venues in Brooklyn are often a portion of the price with lineups full of rising comedic stars. The Bell House attracts touring stand-ups like Jen Kirkman, Greg Proops, Maria Bamford and Todd Barry, local heroes like Eugene Mirman and Wyatt Cenac, as well as popular hilarious podcast live-tappings like Bitch Sesh, Thrilling Adventure Hour, and Jessica Williams' and Phoebe Robinson's break-out hit 2 Dope Queens (featuring even more stand-up from local comics!). Also in the Gowanus area, Union Hall and Littlefield are favorite stomping grounds for Ilana Glazer, Aparna Nancherla, Jo Firestone, Dave Hill and other funny people who, if you don't know now, you almost guaranteed to know them in the future. Fans of improv and sketch shows can also get their fill without leaving the borough at The Annoyance, Williamsburg's outpost of the famed Chicago comedy mecca.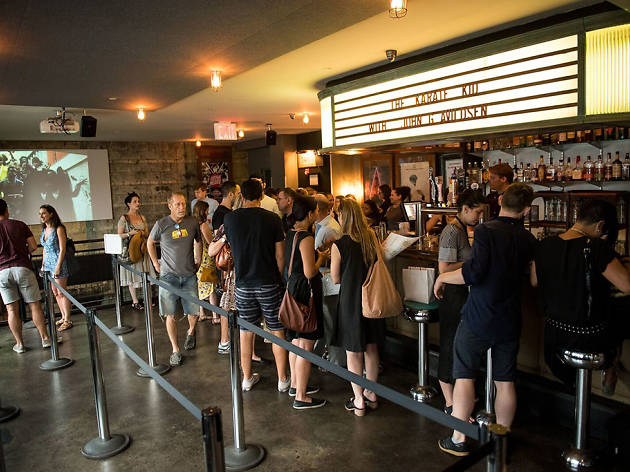 Photograph: Gabi Porter
10. Drinking and dining in movie theaters
Dinner and a movie loses its basic reputation at Brooklyn's theaters, which make the screening just a part of the experience. Nitehawk Cinema made a huge wave several years back when it combined the experience of watching critically-acclaimed new releases with your dining experience. The Williamsburg spot offers a delicious dinner, cocktail and beer menu, and waiters to serve you while you enjoy the flick. The theater's selection of special events like midnight screenings of horror films and brunch screenings of blockbusters of yesteryear only add to the experience. The recently opened Alamo Drafthouse brings the popular Texan theater chain, which also serves full meals like juice hamburgers, to the borough, and Syndicated offers low-ticket prices ($3 and up) and a menu worthy of a stand-alone restaurant. While not technically a movie theater, Videology is a longtime favorite of low-key cinephiles — enjoy a decently priced beer, rent a movie, or head to the screening room for a movie that might just perfectly fit your mood for the day.
Show more
Want to have a staycation in Brooklyn?
When you're literally tired of Manhattan and need a little staycation, check out these best hotels in Brooklyn
Best selling Time Out Offers