Super Bowl Boulevard: Photos and highlights from Times Square
With Super Bowl XLVIII just days away, Times Square has been transformed into a winter football wonderland—we have the pictures to prove it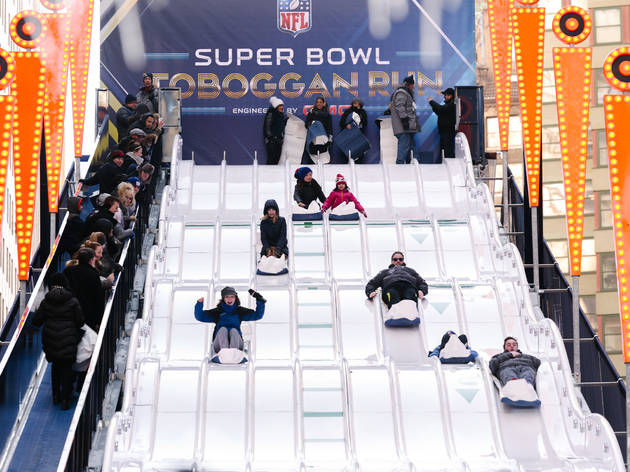 1/29
Photograph: Filip Wolak
Super Bowl Boulevard: Highlights from the New York Super Bowl event in Times Square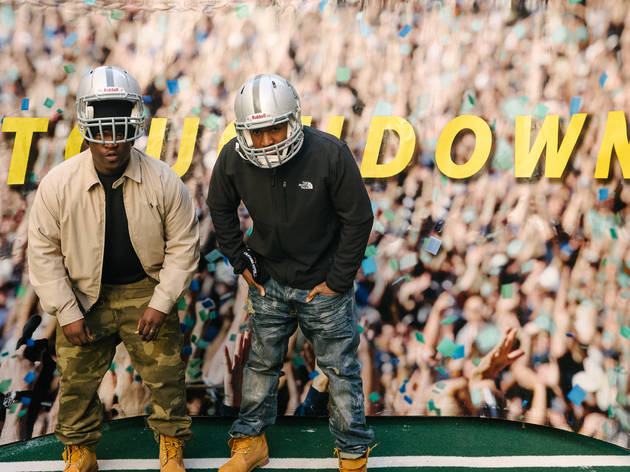 2/29
Photograph: Filip Wolak
Super Bowl Boulevard: Highlights from the New York Super Bowl event in Times Square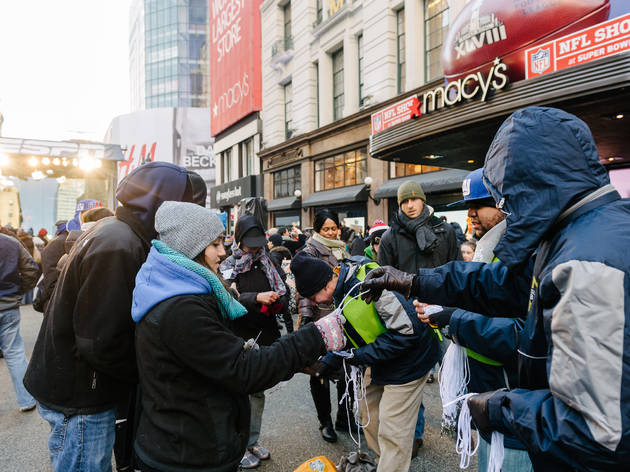 3/29
Photograph: Filip Wolak
Super Bowl Boulevard: Highlights from the New York Super Bowl event in Times Square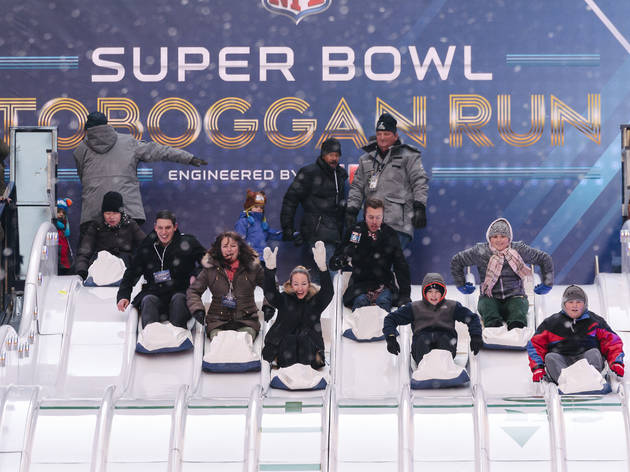 4/29
Photograph: Filip Wolak
Super Bowl Boulevard: Highlights from the New York Super Bowl event in Times Square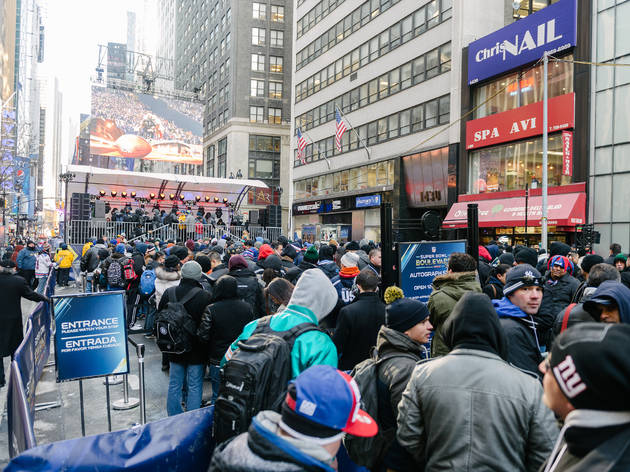 5/29
Photograph: Filip Wolak
Super Bowl Boulevard: Highlights from the New York Super Bowl event in Times Square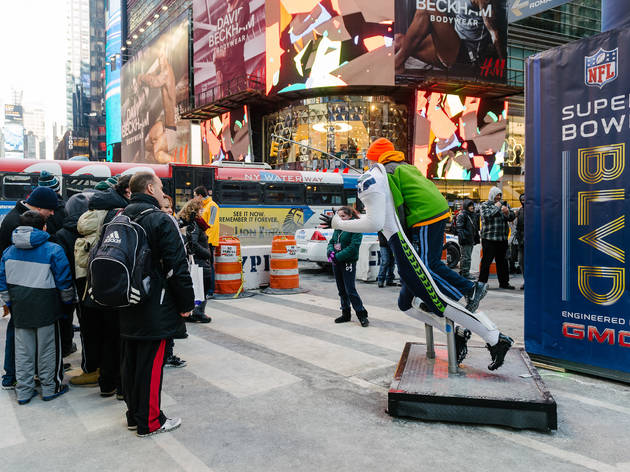 6/29
Photograph: Filip Wolak
Super Bowl Boulevard: Highlights from the New York Super Bowl event in Times Square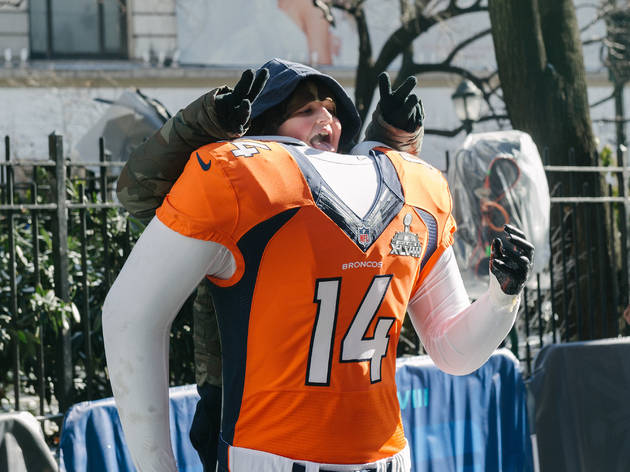 7/29
Photograph: Filip Wolak
Super Bowl Boulevard: Highlights from the New York Super Bowl event in Times Square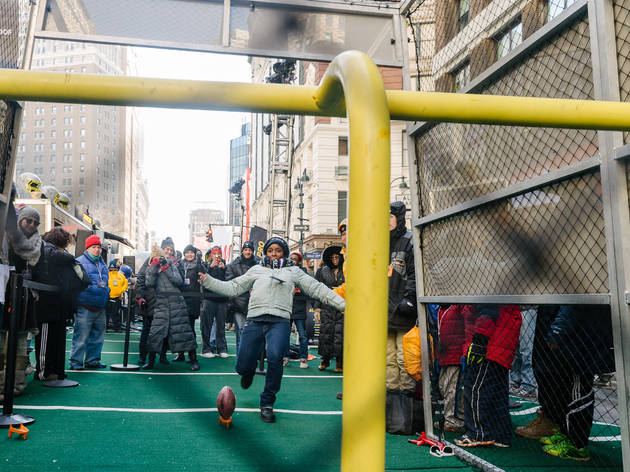 8/29
Photograph: Filip Wolak
Super Bowl Boulevard: Highlights from the New York Super Bowl event in Times Square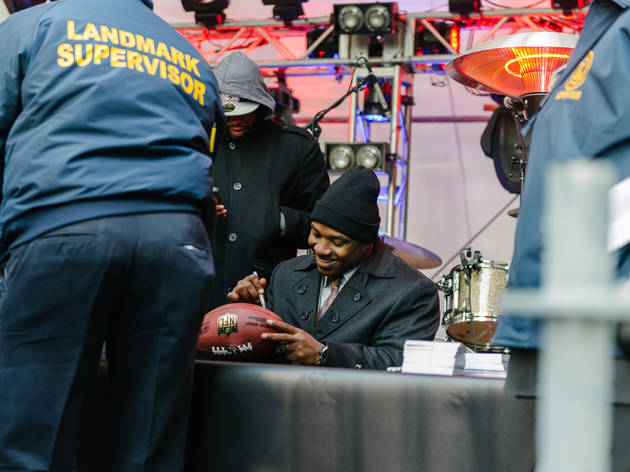 9/29
Photograph: Filip Wolak
Super Bowl Boulevard: Highlights from the New York Super Bowl event in Times Square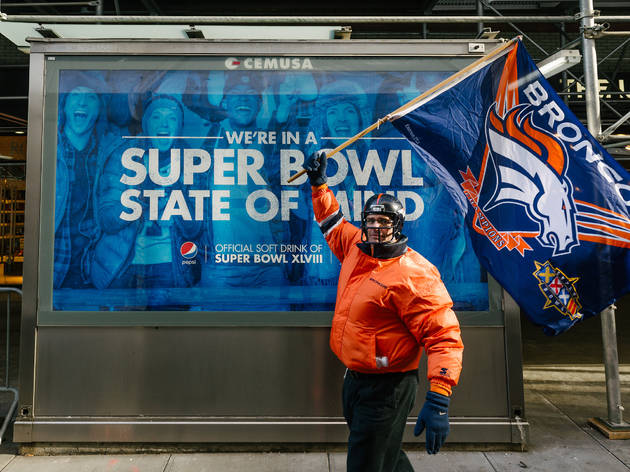 10/29
Photograph: Filip Wolak
Super Bowl Boulevard: Highlights from the New York Super Bowl event in Times Square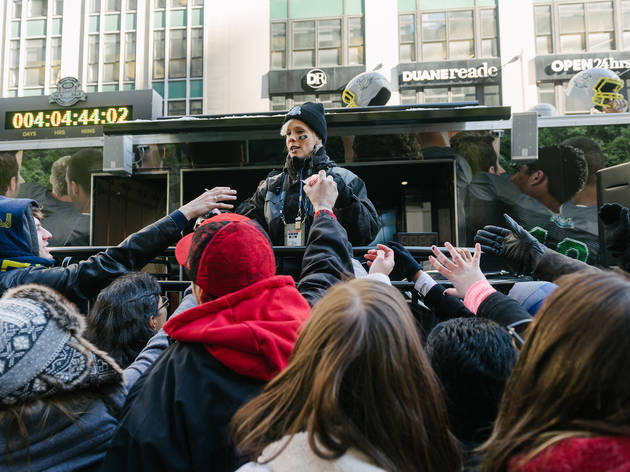 11/29
Photograph: Filip Wolak
Super Bowl Boulevard: Highlights from the New York Super Bowl event in Times Square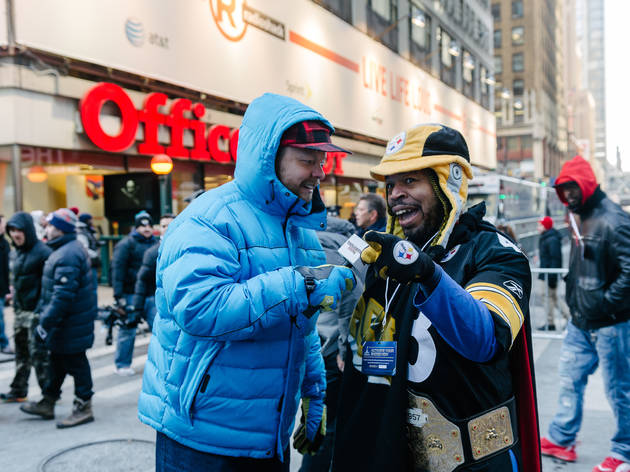 12/29
Photograph: Filip Wolak
Super Bowl Boulevard: Highlights from the New York Super Bowl event in Times Square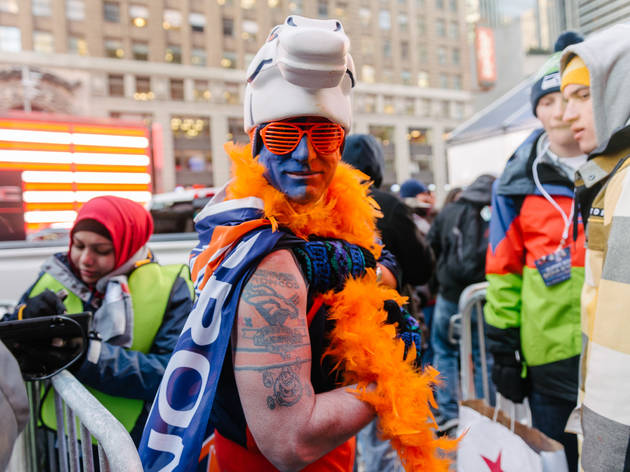 13/29
Photograph: Filip Wolak
Super Bowl Boulevard: Highlights from the New York Super Bowl event in Times Square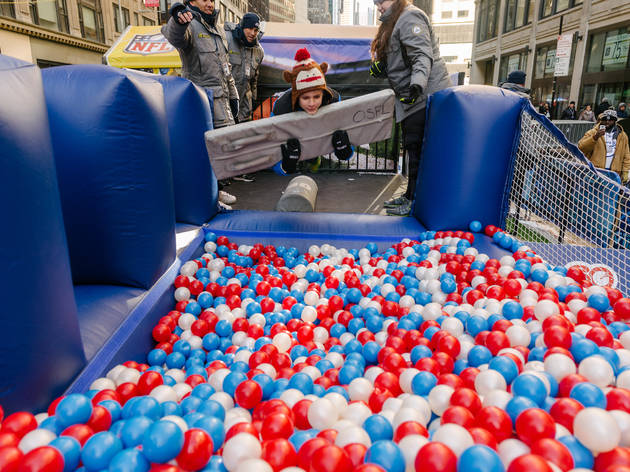 14/29
Photograph: Filip Wolak
Super Bowl Boulevard: Highlights from the New York Super Bowl event in Times Square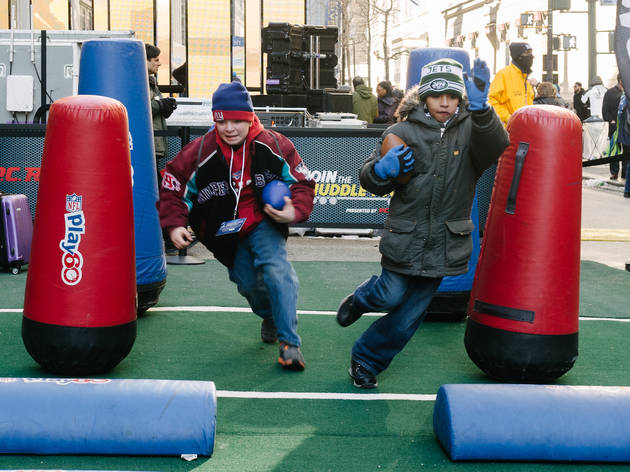 15/29
Photograph: Filip Wolak
Super Bowl Boulevard: Highlights from the New York Super Bowl event in Times Square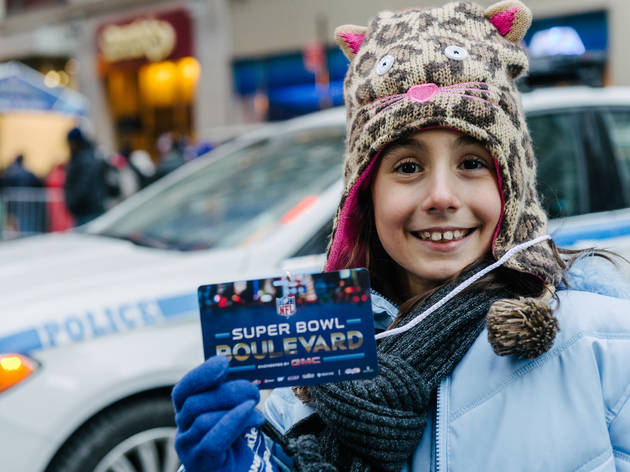 16/29
Photograph: Filip Wolak
Super Bowl Boulevard: Highlights from the New York Super Bowl event in Times Square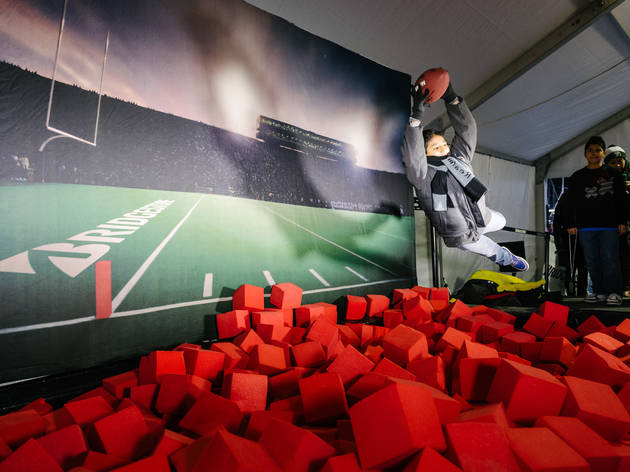 17/29
Photograph: Filip Wolak
Super Bowl Boulevard: Highlights from the New York Super Bowl event in Times Square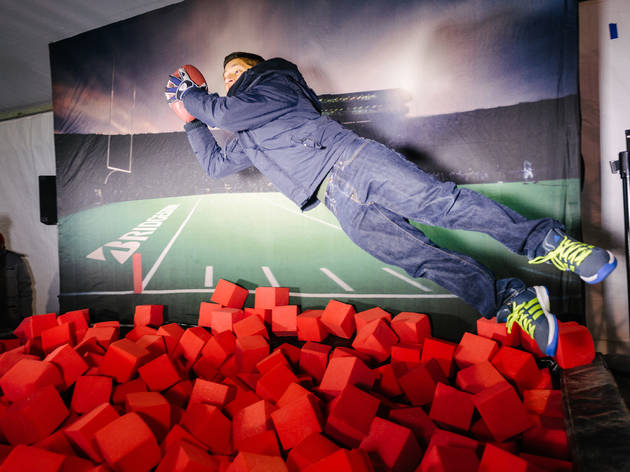 18/29
Photograph: Filip Wolak
Super Bowl Boulevard: Highlights from the New York Super Bowl event in Times Square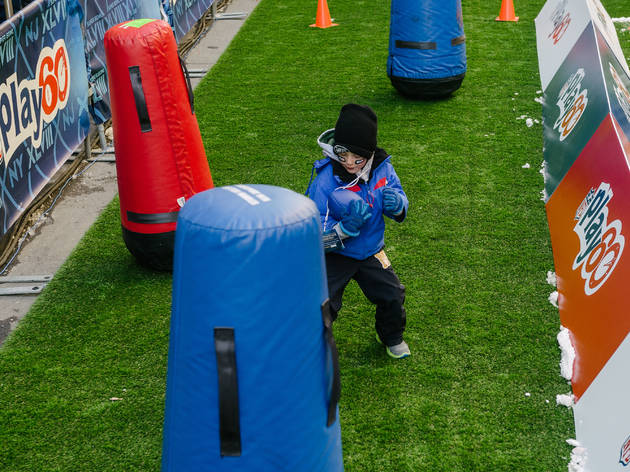 19/29
Photograph: Filip Wolak
Super Bowl Boulevard: Highlights from the New York Super Bowl event in Times Square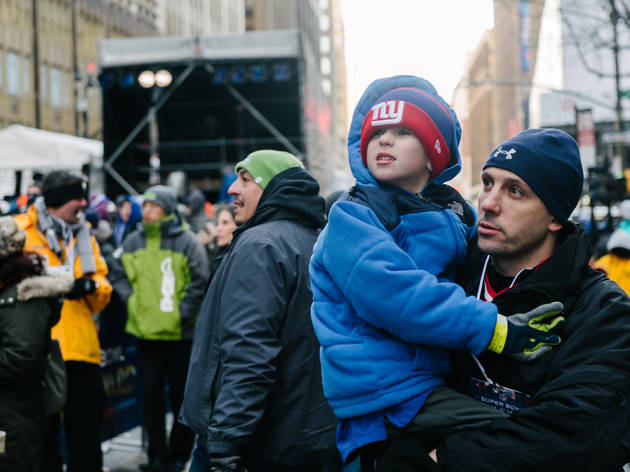 20/29
Photograph: Filip Wolak
Super Bowl Boulevard: Highlights from the New York Super Bowl event in Times Square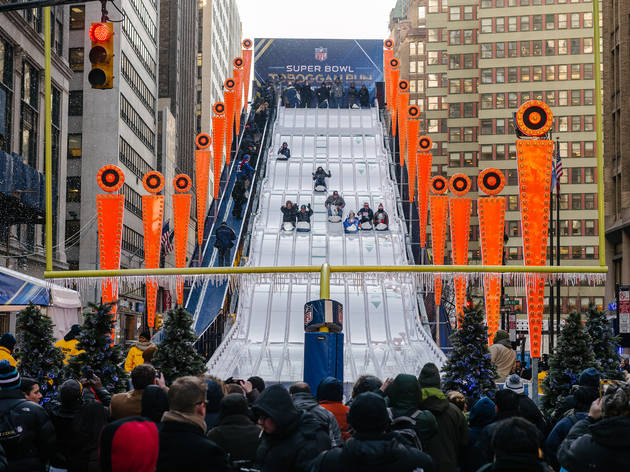 21/29
Photograph: Filip Wolak
Super Bowl Boulevard: Highlights from the New York Super Bowl event in Times Square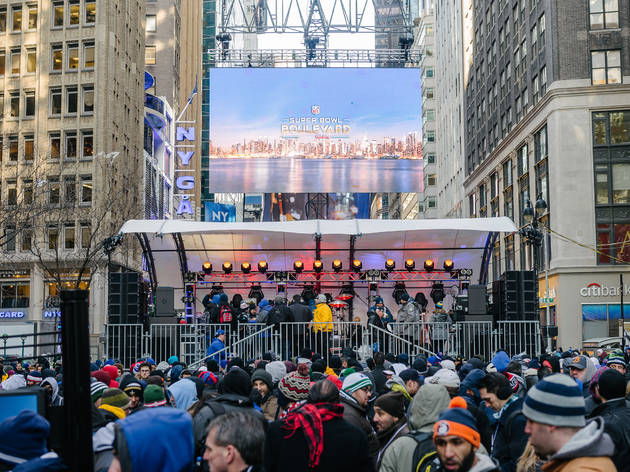 22/29
Photograph: Filip Wolak
Super Bowl Boulevard: Highlights from the New York Super Bowl event in Times Square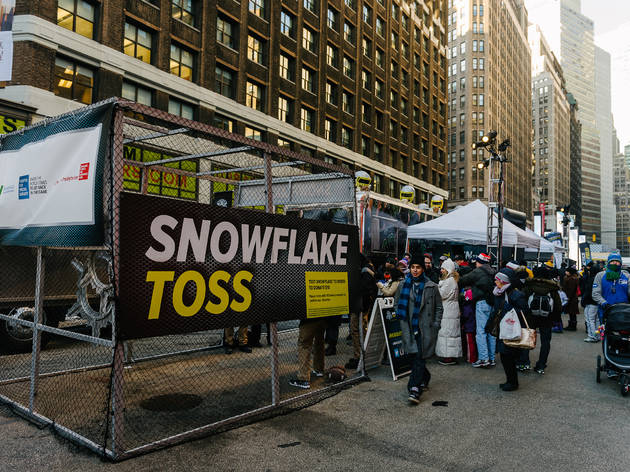 23/29
Photograph: Filip Wolak
Super Bowl Boulevard: Highlights from the New York Super Bowl event in Times Square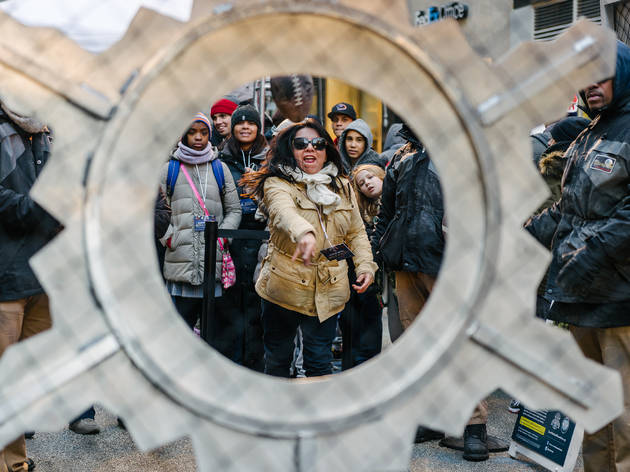 24/29
Photograph: Filip Wolak
Super Bowl Boulevard: Highlights from the New York Super Bowl event in Times Square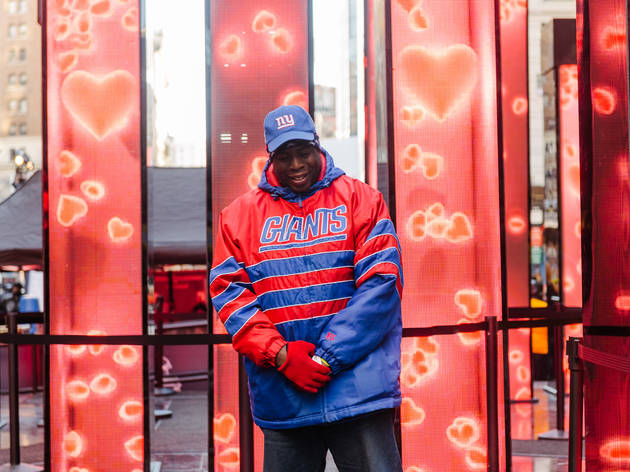 25/29
Photograph: Filip Wolak
Super Bowl Boulevard: Highlights from the New York Super Bowl event in Times Square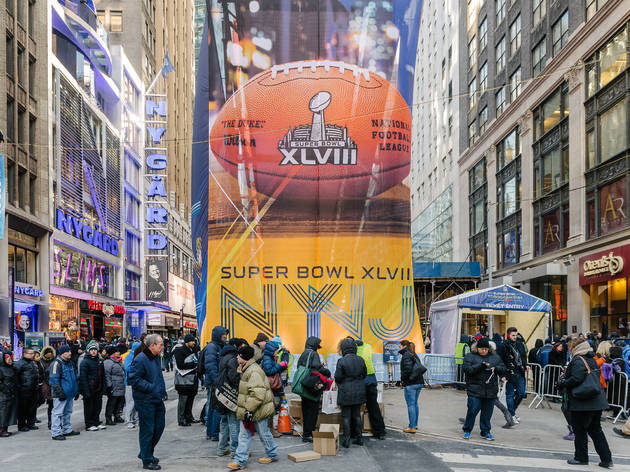 26/29
Photograph: Filip Wolak
Super Bowl Boulevard: Highlights from the New York Super Bowl event in Times Square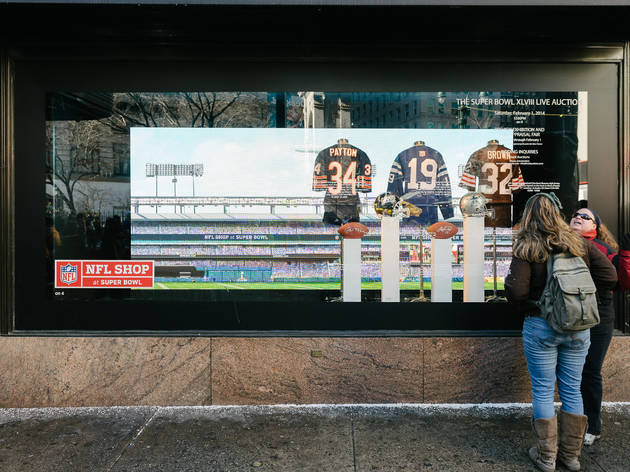 27/29
Photograph: Filip Wolak
Super Bowl Boulevard: Highlights from the New York Super Bowl event in Times Square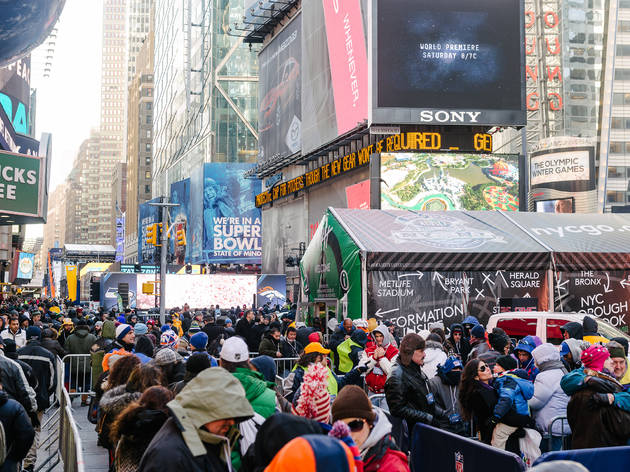 28/29
Photograph: Filip Wolak
Super Bowl Boulevard: Highlights from the New York Super Bowl event in Times Square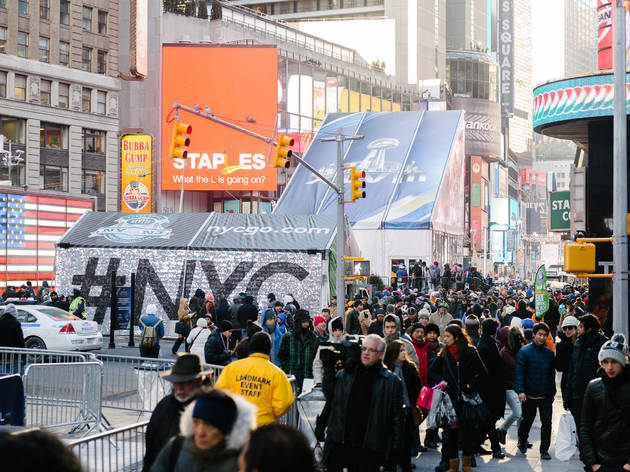 29/29
Photograph: Filip Wolak
Super Bowl Boulevard: Highlights from the New York Super Bowl event in Times Square
Times Square
. The event kicked off on Wednesday and runs for four days leading up to
Super Bowl
Sunday, and invites locals and NYC visitors to perform their own touchdown dances, carry a football through an obstacle course and kick a field goal through NFL goal posts. The All-Star attraction: a 180-foot-long
toboggan
slide right in the heart of Broadway. What do toboggans have to do with football? We don't know and we don't care. They're just fun.
RECOMMENDED: See all New York Super Bowl coverage
Current and former NFL players, including Cam Newton, Matt Forte and Marshall Faulk, will also be on hand to sign autographs at various times throughout the four-day Super Bowl Boulevard run. Visit the
NFL's official Super Bowl Boulevard page
for details.
A quick peek at the scene in Times Square, with special appearances by Elmo and the Cookie Monster: