Heads up! We're working hard to be accurate – but these are unusual times, so please always check before heading out.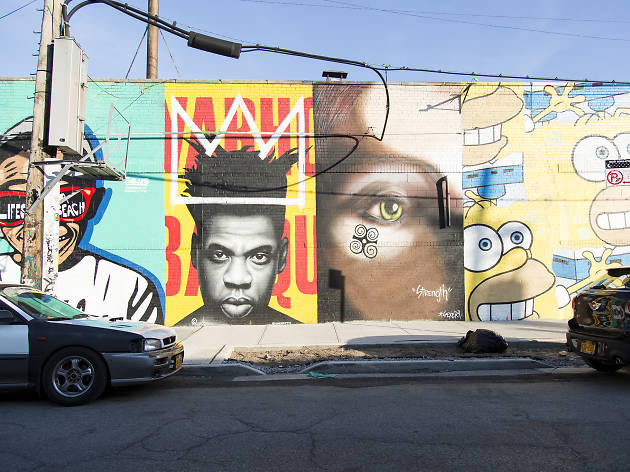 The best walking tours in NYC
Immerse yourself in the city's best attractions, art and architecture with the top walking tours NYC has to offer
If you're feeling overwhelmed by the prospect of trying to see as much of New York as possible in a short time, the solution might be one of Gotham's best walking tours. NYC is one of the easiest cities to navigate on foot, and there's certainly no shortage of interesting sights around every corner, from awesome street art and graffiti to the most haunted places in NYC to beautiful NYC buildings to the most awe-inspiring New York attractions. New York natives and first-time tourists alike will discover parts of the city they've never seen before on the best walking tours in NYC.
RECOMMENDED: Full guide to New York City tours
Best walking tours in NYC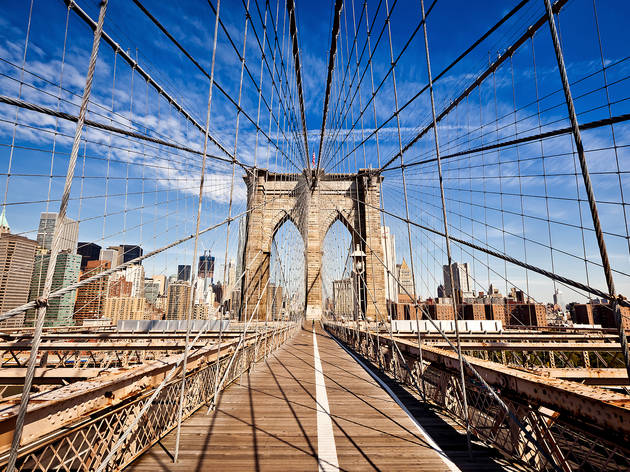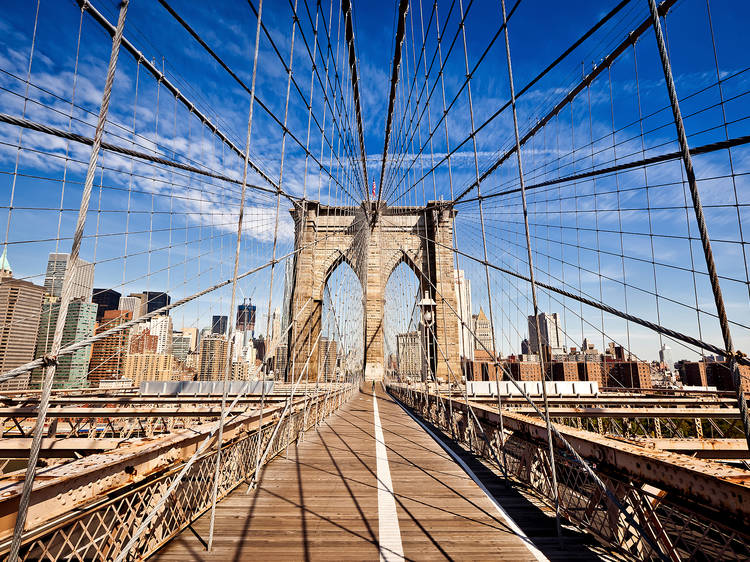 Photograph: Shutterstock
1. Manhattan to Brooklyn NYC Walking Tour
As a tourist (and even a Manhattanite), it can sometimes be hard to leave the comforts of the island. But to do so would be ignore some of New York's greatest attractions and hidden gems. During this tour, you won't go too deep in Brooklyn, but you'll still get a good taste of New York's most populous borough. Start in front of the Tweed Courthouse in Manhattan before making the journey across the iconic Brooklyn Bridge, catching views of landmarks like the Empire State Building and Statue of Liberty along the way. Once on the other side, you'll explore the neighborhood known as Dumbo (Down Under the Manhattan Bridge Overpass), stopping by art galleries and capping the trip off on a sweet note at the Torres Chocolate Factory and hot chocolate shop.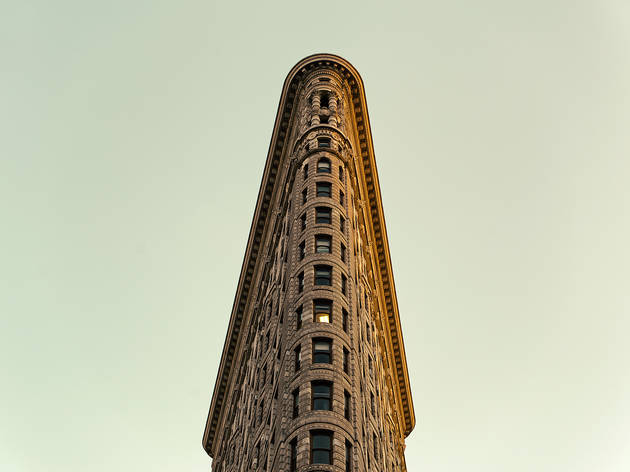 Photograph: Shutterstock
2. The Superhero Walking Tour of New York
Be the sightseer that Gotham deserves during this family-friendly trek that covers NYC landmarks through the lens of its hometown superheroes. Whether you're a fan of Batman, Spiderman or the Fantastic Four, discover the inspiration behind those comics with stops at the Empire State Building, a pivotal location in countless superhero adventures; the Flatiron Building, which served as Peter Parker's workplace the Daily Bugle; and the Chrysler Building, where his spider-y alter-ego would perch to look out for the bad guys. You'll also stop at the Marvel Enterprises Headquarters and a clandestine bar where comic book artists have been drawing cartoons on the walls for more than 50 years.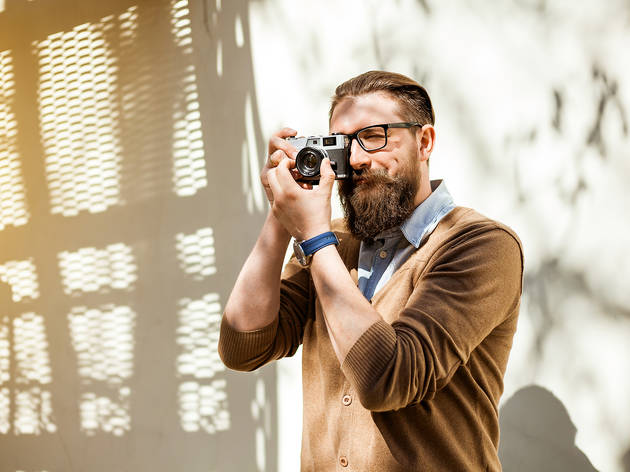 Photograph: Shutterstock
3. Small Group Photography Walking Tour of NYC
You didn't come all the way to New York for subpar photos, did you? With so little to see in so little time, leave the Kodak moments to the professionals. During this group tour, the city becomes both your canvas as well as your classroom. A professional photography instructor will take you to a unique destination of your choosing—options include Central Park, the Brooklyn Bridge and Times Square at night—and provide hands-on instructions on how to best capture lasting memories of your trip. If you've ever been curious about how to shoot sharp images in low-light conditions or how to scout out the perfect angle, this is the tour for you.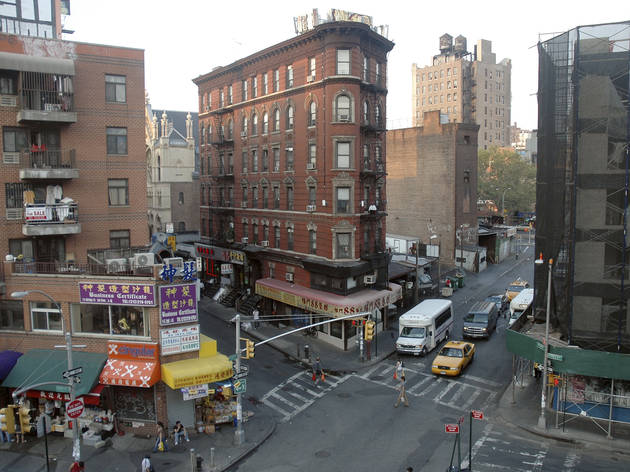 Photograph: Shutterstock
4. Chinatown Food Tour and Historic Downtown Walking Tour
Much of New York's culture (and the city itself) is built upon the legacy of its diverse immigrant groups. In this exploration of Manhattan's southernmost tip, you'll hear about two major ones: the Chinese and the Dutch. Start in New York's sprawling Chinatown, which is home to plenty of hole-in-the-wall Chinese restaurants, as well as Vietnamese, Thai and Malaysian eateries. From there, head down towards the Financial District, where your tour guide will walk the group through New York's Dutch heritage, all the way back to the days when Wall Street was an actual wall. You'll also see the World Trade Center, the Fraunces Tavern Historic District (Manhattan's oldest neighborhood) and the beautiful Trinity Church.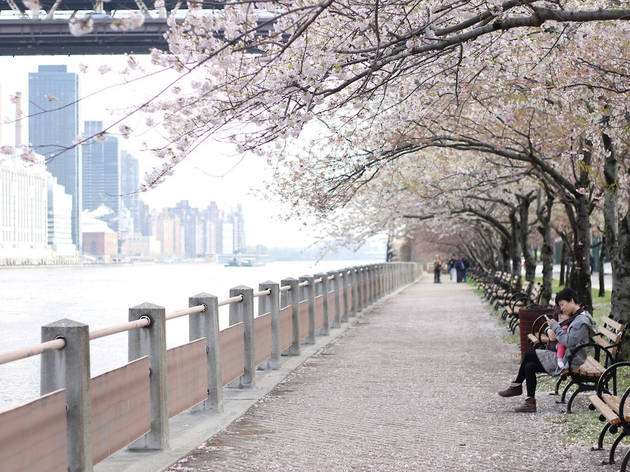 Photograph: Courtesy CC/Flickr/Masato Hagiwara
5. Manhattan Off-the-Beaten-Path Walking Tour
Once you've seen all the big sights—the Statue of Liberty, the Empire State Building, Times Square, Wall Street—it's time to take a look at some of Manhattan's lesser-known attractions. This four-hour tour takes you to under-the-radar spots all around the island, from Greenacre Park tucked away in Midtown to a pair of Dutch colonial houses in Lower Manhattan. After several hours of exploring, you'll take the tram over the East River to Roosevelt Island and end the tour with stellar views of the NYC skyline.
Photograph: Courtesy CC/Flickr/Masato Hagiwara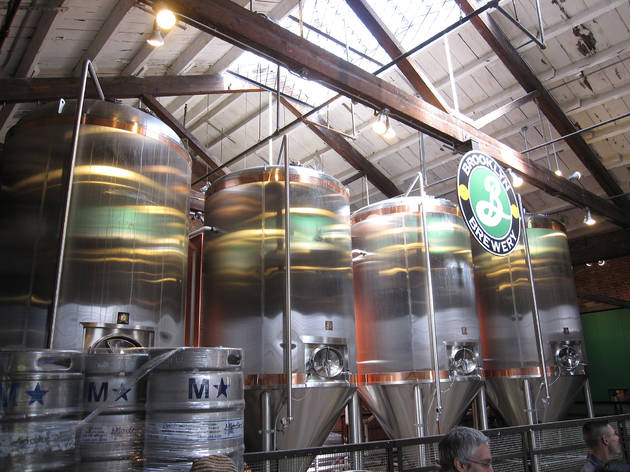 Photograph: Courtesy CC/Flickr/Bernt Rostad
6. Sunday Funday: A Boozy Brooklyn Tour
Party away the Sunday scaries with this drinks-fueled tour of local Brooklyn favorites. During a walk down Bedford Avenue—the borough's longest street—you'll stop at NYC's homegrown Brooklyn Brewery and other suds makers on what is now known as Brewer's Row. Soak up all that beer with some grub from Mable's Smokehouse BBQ before shopping for handmade and vintage goods at Artists & Fleas and snapping photos of an incredible view of the Manhattan skyline. The tour ends with a tasting trifecta of OddFellows Ice Cream, Mast Brothers chocolate and a glass of wine or whiskey.
Photograph: Courtesy CC/Flickr/Bernt Rostad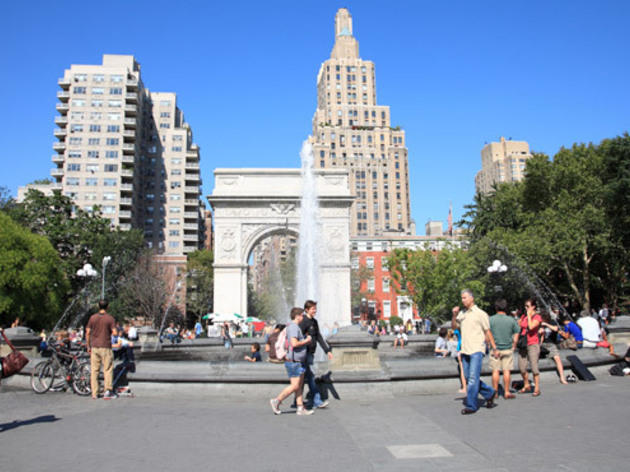 Wendy Connett
7. Small Group Ghost Tour of Greenwich Village
Don't be distracted by Washington Square Park's cherry blossoms and pretty landscaping: It has quite a dark past. The 310-year-old Hangman's Elm in the northwest corner of the park is rumored to have been the site of several historic executions, and some believe the ghosts of those killed still haunt the area. Discover the supernatural history of the park and other spine-chilling spots in Greenwich Village on this evening ghost tour. You're not afraid of the dark, are you?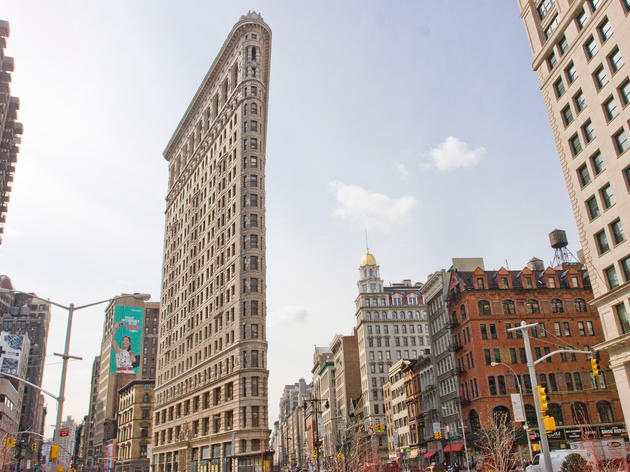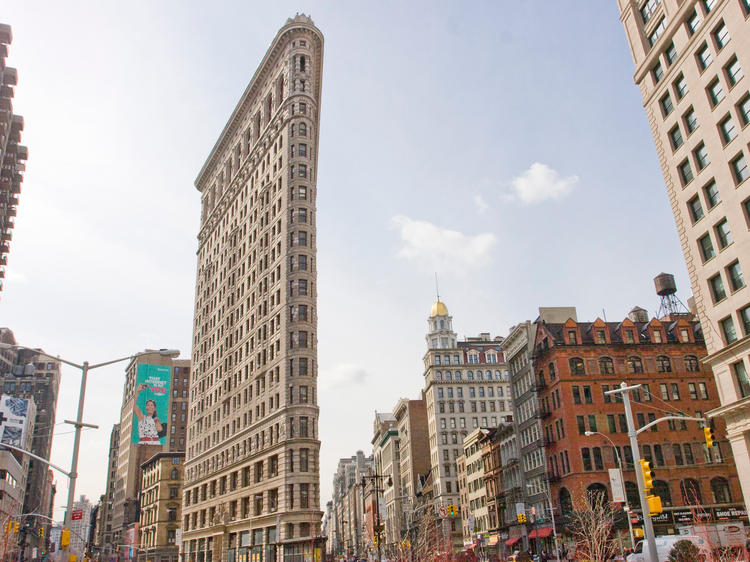 8. Gargoyles in Manhattan Walking Tour
Beauty is in the eye of the beholder on the Gargoyles in Manhattan walking tour, which forgoes traditional architecture for an escapade through the Flatiron and Gramercy districts, focusing on the grotesque statues lurking on rooftops. Experienced guide Alfred Pommer suggests bringing binoculars, but he also comes prepared with close-up photos of up to 39 different figures, which are also waterspouts, along with facts and legends about the sculptures—the Flatiron Building alone has more than a dozen. (212-979-2388, nycwalk.com)
Soho can be a stressful place: tourists stampeding down Broadway, models strutting in heels, boutiques charging insane prices. Luckily, Shop Gotham helps you navigate Soho and Nolita with fashion-forward guides leading groups to this season's latest styles. It'll choose stores based on current trends (you'll finally find those culottes you've been hunting for) and can snag you special discounts at most of the stops, so start conjuring your inner Carrie Bradshaw. (212-209-3370, shopgotham.com)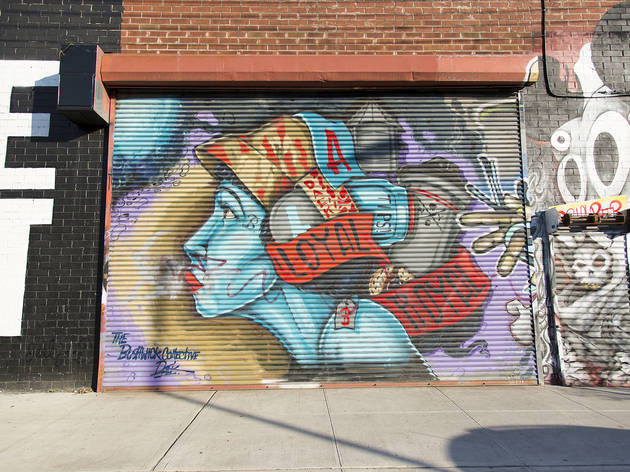 Photograph: Raydene Salinas
10. Street Art Tour of Bushwick
The murals, graffiti and stencils hidden all over New York give this city character, but they're pretty damn hard to google. Hunt down these (often illegal) masterpieces with this tour of The Bushwick Collective's outdoor art gallery. A local artist will take you around and point out examples of work from early graffers like Blek Le Rat and Jef Aérosol as well as new school artists like Eelco Virus and Icy and Sot.
Looking for more NYC tours?
Hop on two wheels and join of the best bike tours NYC has to offer.