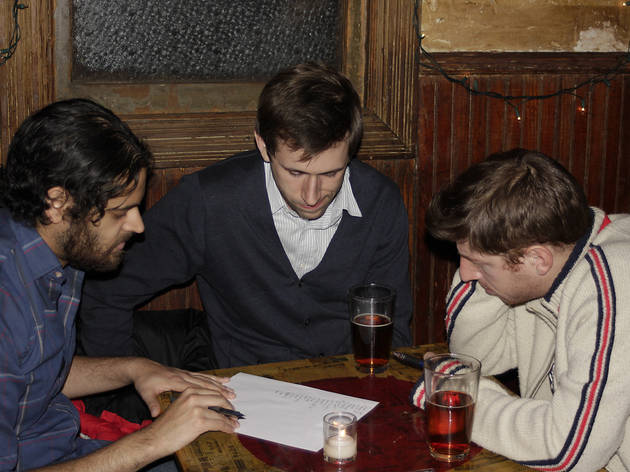 The best trivia nights in NYC
Ready to flex your brain muscles? There's a trivia night on this list that is perfect for your bank of knowledge.
No matter what neighborhood you live in, you're no further than a few subway stops from a local trivia night, where brainiacs flock to prove that knowledge of obscure facts is truly worth all that headspace. The levels of healthy competition vary between venues and happy hours, so depending on how seriously you take your trivia, it ranges from "I almost made it onto Jeopardy" to "I just want an excuse to drink with friends." At most spots, mental moxie translates into an excellent opportunity for your group to pay off its bar tab at some of the best bars in NYC. Trivia is one of the best things to do in NYC this week, so assemble a clever gang and get to thinking and drinking!
Best trivia nights in NYC
Looking for more things to do?
Calling all wanna-be rockers, Broadway babies and crooners: Check out a top-rated karaoke bar and sing your heart out