The best things to do in NYC this week
Check out the very best things to do in NYC this week, from cultural events to trivia opportunities and concerts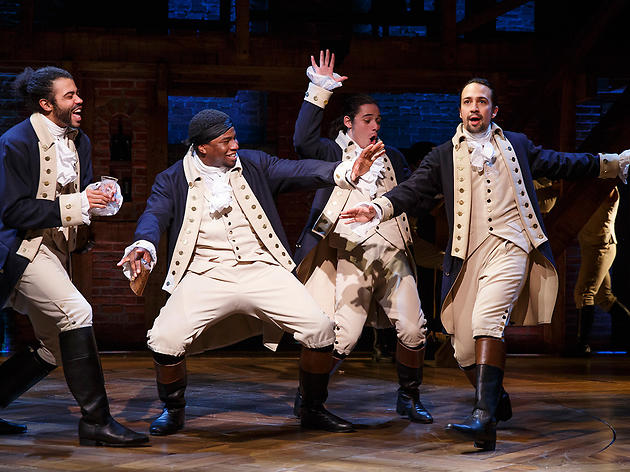 Are you frantically searching for the best things to do in NYC this week? We get it, in a city as large as New York, it can be extremely difficult to create the perfect itinerary. Too many cool things to do, too little time. We're here to help! Our editors have recommendations for everything, including the best parties and free art exhibitions you can check out. We'll make sure you know when there's cool NYC street fairs happening, or if there's a special one-off event in town. You'll never have to worry about "FOMO" ever again.
Recommended things to do in NYC
Free things to do in NYC
1
This long-running girlcentric party goes down every Friday night at Boots and Saddle. DJs from NYC and beyond ensure that you'll never encounter the same scene twice, but you can rely on a cute mixed crowd and sexy go-go dancers to help you get in touch with your inner bunny.
Read more
2
Sean Donnelly, Steve O'Brien, Kevin McCaffrey and Robert Dean pass the mic while hosting a weekly stand-up show, during which the venue provides its guests with free pizza.
Read more
4
Brendan Fitzgibbons and Lance Weiss welcome comedy fans into the bar's basement every Wednesday for this friendly stand-up show. So friendly, in fact, that famous comedians including Louis C.K., Jim Gaffigan and Todd Barry are known to stop by and try out new material.
Read more
5
Bryant Park's 17,000-square-foot outdoor rink is free and open late. Don't get too excited—the admission may be gratis, but you have to shell out $20 to rent skates (or BYO). After your time on the ice, warm up at spacious rinkside restaurant Public Fare and do your holiday shopping at more than 125 shops. 
Read more
6
Carolyn Busa's two-year-old, weekly show at Over the Eight is a reliable night for solid laughs and surprise stars. Check out sets from guests like Josh Gondelman, Carmen Lynch and Corinne Fisher at this Monday night staple. 
Read more
7
Gay ladies pack the upstairs dance floor at Stonewall for this Friday night party featuring cheap drinks with visiting guests rotating on the decks.
Read more
8
This serenader's heaven boasts an impressive song selection, with 13 years' worth of tunes from previous Kings performers. So gargle some saltwater, and get that voice ready to belt along to your favorite hit. Or just grab a PBR and cheer on a friend. Don't forget, one drink gets you a free pizza!   
Read more
9
After tunneling into the fantastical world that was The Yiddish Policemen's Union, Chabon revisits the sort of family bonds and friendships that grounded the fanciful elements of the stellar The Amazing Adventures of Kavalier & Klay. In Telegraph Avenue, two old friends struggle to keep their record store in business when a big-box retailer (owned by a former neighborhood resident) threatens to move in a couple blocks away. Now, he delves into trippy memoir technique with the semi-autobiographical Moonglow. 
Read more
10
Sweaty Equity closes out the year with a bang (for real, this time), hosting Anna Morgan (Junxion, Vitamin B) and BKGD Audio. Support comes from Sweat Equity DJs.
Read more
Show more
Music and nightlife events in NYC
Looking for more things to do?
Find the best things to do all year with our NYC events calendar of 2016's coolest events, including parades, concerts, films and art exhibits
Read more