The best things to do in NYC this week
Check out the very best things to do in NYC this week, from cultural events to trivia opportunities and concerts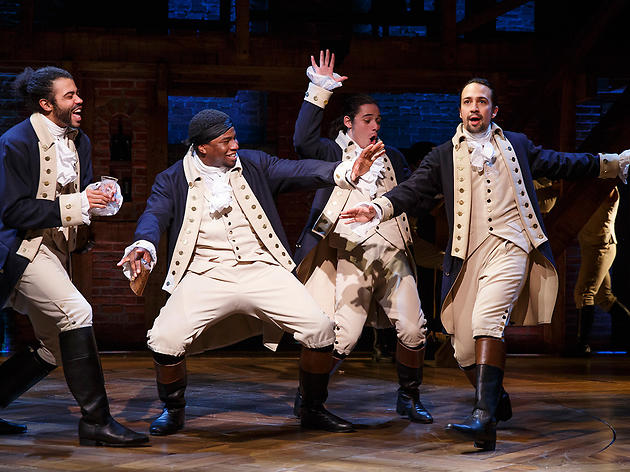 Are you frantically searching for the best things to do in NYC this week? We get it, in a city as large as New York, it can be extremely difficult to create the perfect itinerary. Too many cool things to do, too little time. We're here to help! Our editors have recommendations for everything, including the best parties and free art exhibitions you can check out. We'll make sure you know when there's cool NYC street fairs happening, or if there's a special one-off event in town. You'll never have to worry about "FOMO" ever again.
Recommended things to do in NYC
1
At this massive grub hub, there's only one rule: Come hungry. The Brooklyn Flea spin-off draws more than 10,000 visitors per day with a slew of 75 to 100 incredible food vendors. Our pro tip? Make sure you peruse the lineup before you go—those mouthwatering scents and the bevy of choices can make you dizzy (and the dense crowds can make you hangry). 
Read more
3
This city tradition feels fresh every spring when artists following in the footsteps of Jackson Pollock and Willem de Kooning set up shop in the park. Hundreds of exhibitors, from NYU students to artists who remember the Village as a creative enclave, display their paintings, sculptures, photography, jewelry and woodcraft.
Read more
4
Tom and Betsy Salamon's unique adventure—part interactive theater, part scavenger hunt, part walking tour—draws participants into an amusing web of puzzles and intrigue. You can choose between the three-hour New York tour, which takes participants through various historical and diverse neighborhoods of lower Manhattan, or the two-hour Village tour, which travels through quirky Greenwich Village on Saturdays. Groups of as many as ten are booked every half hour.     
Read more
5
There are more than 18,000 known species of butterflies and five families. Meet gems from three of those families, including Pieridae (white and sulphur), Papilionidae (black and yellow swallowtails) and Nymphalidae (psychedelic-colored longwings) as they fly around in a vivarium compound. 
Read more
6
Tictail and Absolut Art team up for this rad Lower East Side tour, which displays the work of female artists on local businesses. Though self-led tours of the pieces are available for visitors of Tictail, you can head to guided tours on May 20–21 to learn more about the creators. 
Read more
7
Everyone in NYC has a story to tell, but how many of us can hop onstage and share it with a room full of strangers (without even asking for money)? Think of a tale you'd like to unload, then head to this storytelling throwdown, at which volunteers are drawn at random to share five-minute pieces.This week's "Celebration" prompt encourages speakers to share five-minute tales of birthdays, holidays and moments of rejoicing. 
Read more
8
Join your three goddesses for a viewing of the Olympic-level gay series, with plenty of sharp-tongued commentary along the way. After the episode, gag to jaw-dropping performances from Surburbia, Havokk and Harajuku (plus special guests), and get down to jams from DJs Kristine Barrilli and Dario Magenta. 
Read more
9
Over their three decades and counting, Cave & co. have lost none of their fire and drama playing live. What's more, the band's new album, Skeleton Tree, demonstrates that Cave's writing has only intensified its profoundly haunting qualities. Bathed in grief and world-shattering loss, the album was written in the aftermath of the passing of the singer's 15-year old son.
Book now
Read more
10
Viktor Devonne's weekly downtown affair gets saucy and sexy with a rotating roster of the burlesque boys and girls of NYC. With insane themes that range from geeky to gory, this act promises a bizarre, high-energy and totally titillating night. 
Read more
Show more
Music and nightlife events in NYC
Looking for more things to do?
Find the best things to do all year with our NYC events calendar of the coolest events, including parades, concerts, films and art exhibits
Read more