The best things to do in NYC this week
Check out the very best things to do in NYC this week, from cultural events to trivia opportunities and concerts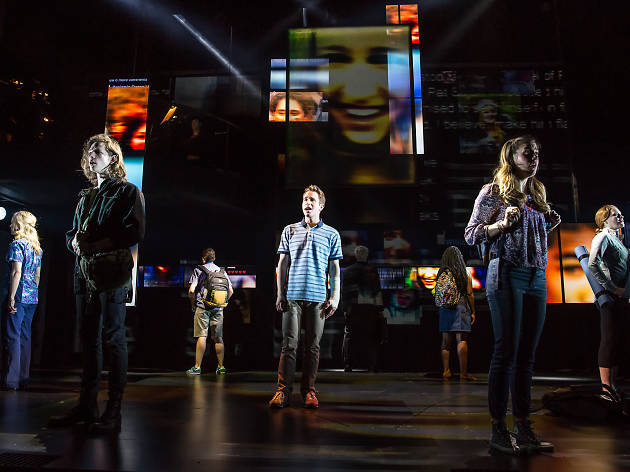 Are you frantically searching for the best things to do in NYC this week? We get it, in a city as large as New York, it can be extremely difficult to create the perfect itinerary. Too many cool things to do, too little time. We're here to help! Our editors have recommendations for everything, including the best parties and free art exhibitions you can check out. We'll make sure you know when there's cool NYC street fairs happening, or if there's a special one-off event in town. You'll never have to worry about "FOMO" ever again.
Recommended things to do in NYC
1
Launched almost 40 years ago by nonprofit community arts organization BRIC to revitalize Prospect Park, Brooklyn's premier outdoor performance series returns with nonstop free music, dance and film events. On saturday July 29, Admiral T leads the stage with his blend of reggae, soca, and dancehall beats; Tabou Combo and DJ Spike T.I. join him on stage for added funk. Bluegrass and jazz masters Béla Fleck & The Flecktones team up with comedian and talented ukulele player slash singer, Nellie Mckay on Thursday August 3 for some unique sting plucking. While you're there, be sure to check out NY Handmade Collective's market, which features wares from local artisans, and slow-food from The Farm on Adderley. 
Read more
2
Everything you need to know about visiting Smorgasburg (90 Kent Ave; East Dr at Lincoln Rd). At this massive grub hub, there's only one rule: Come hungry. The Brooklyn Flea spin-off draws more than 20,000 to 30,000 visitors per week, with a slew of 75 to 100 incredible food vendors doling out everything from Dutch waffles to pasta doughnuts. Where is it?Depends on when you go. For the summer 2017 season, the fest is in Williamsburg's East River State Park (90 Kent Ave) on Saturdays and Prospect Park's Breeze Hill (East Dr at Lincoln Rd) on Sundays. Additionally, starting mid-July 2017, Manhattanites won't have to cross the river to taste the treats. A Smorgasburg Soho is coming to 76 Varick St, and will be open seven days a week, with a half-dozen vendors on the weekdays, swelling to as many as twenty on the weekends. When can I go?Smorgasburg is open year-round. The summer months might be the most popular, running from April through October at 11am to 6pm on Saturdays and Sundays, but in the winter months (November to March), the market joins forces with Brooklyn Flea and moves indoors. This past winter, the indoor Smorg was located at Skylight One Hanson (1 Hanson Place) on weekends from 10am to 6pm. Is there anywhere to sit?There are some picnic tables set up by the Smorgasburg team, but don't plan on snatching one unless you have patience of steel. The organizers encourage you to bring picnic blankets with which to sit on the lawns of East River State Park or Prospect Pa
Read more
4
This exhibition invites you to see how the comic-book art of Steve Ditko, John Romita, Todd McFarlane and other visionaries involved in drawing Marvel's beloved wall crawler influenced the way superhero stories are told.
Read more
5
Tom and Betsy Salamon's unique adventure—part interactive theater, part scavenger hunt, part walking tour—draws participants into an amusing web of puzzles and intrigue. You can choose between the three-hour New York tour, which takes participants through various neighborhoods of lower Manhattan, or the two-hour Village tour, which travels through quirky Greenwich Village on Saturdays. Groups of as many as 10 are booked every half hour. 
Read more
6
The International Center of Photography presents Magnum Manifesto, a look back at Magnum Photos and the agency's 70-year influence in the photography industry. Magnum, created by Robert Capa, Henri Cartier-Bresson, George Rodger and Chim (David Seymour) in 1947, will explore the history of the second half of the 20th century through the lens of 75 master photographers and include over two hundred prints as well as books, magazines, videos, and rarely before seen archival documents. This is a must-see for any lover of the lens.
Read more
7
The alfresco music series returns for the season bringing new sounds and DJs from all around the world. This year's highlights include bands, DJs and producers like Jackmaster, DADRAS, Jacques Greene, DJ Voices and more. This one is as reliable as they come. 
Read more
8
Panorama returns to Randalls Island for its second year, and it's boasting another action-packed lineup. Frank Ocean and Solange take the top slots on Fri 28, with Future Islands, MGMT, Tyler the Creator, Spoon, Theo Parrish, Omar S and DJ Shadow in the ranks. Sat 29's bill includes Tame Impala, Alt-J, Mitski, Motor City Drum Ensemble, Nicholas Jaar and Vince Staples, and Sun 30 features Nine Inch Nails, Angel Olsen, Cashmere Cat and Justice. Oh, and a little hip-hop outfit by the name of A Tribe Called Quest. According to Q-Tip, this is the group's final tour. Can you miss it? No, you can't.
Buy tickets
Read more
9
Acolytes of Purity Ring, CHVRCHES, Robyn, Empire of the Sun, and, of course, LCD Soundsystem come together for a night of rapturous dancing to hard synth beats at this summertime bash. 
Read more
10
During the 1970s, one of New York's many gay golden ages, photographer Tom Bianchi captured love, sex and freedom among gay men in the paradise retreat of Fire Island. This show exhibits Bianchi's white-hot Polaroids from his new printed collection.
Read more
Show more
Music and nightlife events in NYC
Looking for more things to do?
Find the best things to do all year with our NYC events calendar of the coolest events, including parades, concerts, films and art exhibits
Read more