The best things to do in NYC this week
Check out the very best things to do in NYC this week, from cultural events to trivia opportunities and concerts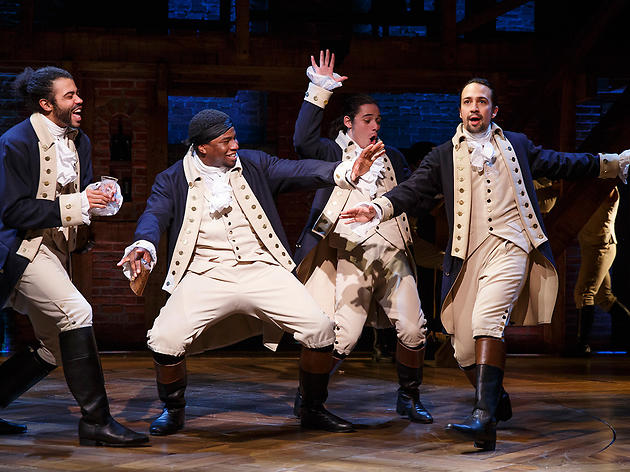 Are you frantically searching for the best things to do in NYC this week? We get it, in a city as large as New York, it can be extremely difficult to create the perfect itinerary. Too many cool things to do, too little time. We're here to help! Our editors have recommendations for everything, including the best parties and free art exhibitions you can check out. We'll make sure you know when there's cool NYC street fairs happening, or if there's a special one-off event in town. You'll never have to worry about "FOMO" ever again.
Recommended things to do in NYC
Music and nightlife events in NYC
1
Drummer-singer Micky Dolenz is best known from his long stint as the voice of the Monkees. Catch him playing solo in a new set of pop and musical-theater favorites.
Book now
Read more
2
The outré actor-writer continues his terrific Spectacular Living Record Collection Cabaret series, in which he weaves classic pop albums into funny, perceptive tapestries of queer storytelling. This edition puts a Rat Pack spin on Radiohead's OK Computer.  
Book now
Read more
3
Colleen Harris, Lindsay Morgan and Shanna Sharp have big voices, keen musical instincts and a knack for weaving pop favorites into kick-ass three-part harmonies with a country twist. In their new show, they take on the RuPaul's Drag Race songbook, covering tunes by RuPaul herself and memorable contestants including Jinks Monsoon, Alyssa Edwards, Adore Delano, Courtney Act and Bob the Drag Queen.
Book now
Read more
4
Guitarist Parker and his band perform from his recent solo album, New Breed. Much like Parker's work with genre-fluid act Tortoise, his latest album goes in multiple musical directions, guided by his impeccable guitar melodies and assisted by an all-star cast of collaborators.
Read more
5
Symphony Space presents a week of programs focusing on the creation of musical theater, including a song-and-dance concert (March 27), an evening spun out of a Fiddler on the Roof sequel (March 28), a show devoted to harmony (March 30) and a celebration of Richard Rodgers (April 2).
Book now
Read more
6
Stevie Nicks, Fleetwood Mac's gold-dust woman herself, plays a massive arena gig in support of her 2014 solo album, 24 Karat Gold. (Not to fear, Mac fans; recent gigs haven't been stingy with the hits.) Formative punk–new-wave crossovers, The Pretenders, warm things up in the opening slot.
Book now
Read more
7
Learn how to endure our grim New World order with dignity from the queen of grace herself: Latrice Royale. The RuPaul's Drag Race favorite and jazz goddess brings more songs and more love to her new show. 
Book now
Read more
8
The erstwhile sitcom and talk-show star croons standards, belts out comedy numbers, cracks jokes and generally does everything he can to please the audience. His Louis Prima–esque enthusiasm has an undeniable charm.
Book now
Read more
9
An American who has spent much of her life in Paris, the bohemian-styled Marshall applies her big, emotional, stubbornly resilient voice to chansons by Charles Aznavour, Boris Vian, Francis Lemarque, Dave Frishberg, Jacques Brel and her spirit sparrow, Edith Piaf.
Book now
Read more
Show more
Looking for more things to do?
Find the best things to do all year with our NYC events calendar of the coolest events, including parades, concerts, films and art exhibits
Read more
Sponsored listing
Salt + Charcoal
Jiro Iida (Aburiya Kinnosuke) wields fire and salt to boost locally sourced produce, Wagyu beef and imported catches (Scottish salmon, Madagascar prawns) at his robata-focused den. Using a traditional Japanese charcoal grill, he slow-roasts whole fish, tsukune (chicken meatballs) and even skewered gizzards over glowing imported oak coals. "Nature makes the ingredients," he says. "Salt and charcoal make them delicious." For each fired dish, he chooses an array of salts, including Japan's preferred umi no ko from the Goto Islands. Off the embers, Iida offers house-made tofu, sashimi and a slew of salads (kale Caesar, seaweed) from his open kitchen. At the bar, the namesake margarita is sprinkled with charcoal-infused salt and a dash of jalapeño, while sake and shochu selections, along with the wine list, are chosen by a sommelier.
Williamsburg
Online booking