The best things to do in NYC this week
Check out the very best things to do in NYC this week, from cultural events to trivia opportunities and concerts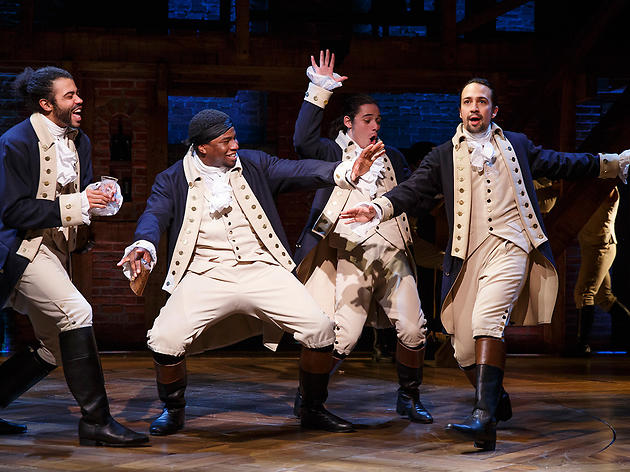 Are you frantically searching for the best things to do in NYC this week? We get it, in a city as large as New York, it can be extremely difficult to create the perfect itinerary. Too many cool things to do, too little time. We're here to help! Our editors have recommendations for everything, including the best parties and free art exhibitions you can check out. We'll make sure you know when there's cool NYC street fairs happening, or if there's a special one-off event in town. You'll never have to worry about "FOMO" ever again.
Recommended things to do in NYC
1
View over 100 works made by creators outside of the artistic community, including inventive self-taught sculptors in New York City and illustrators who found their passion in prisons and psychiatric hospitals. Explore the inner lives of unknown artists through works made in private and often discovered after the artists' passing, with pieces like Steve Ashby's Rocking Bed Cunnilingus Whirligig and Henry Darger's watercolor At Sunbeam Creak/At Wickey Lansinia. 
Read more
2
Even if the sidewalks are overrun with tourists, you'll have ample room to skate at the city's most iconic rink; only 150 people are allowed on the ice at once. So be prepared to spend a bit of a wait in line fantasizing about your waltz jumps and double axels: the buildup will be worth it once you're on the ice.  RECOMMENDED: More rinks for ice skating in NYC
Read more
3
The disco daddies of HMD come to us all the way from London for a bit of long-weekend revelry. Join hundreds of handsome men from all five boroughs and beyond and get ready to sweat to house and disco beats. The President's Day Weekend edition features DJs Sean B, Ron Like Hell and Bill Todd. 
Read more
Free things to do in NYC
1
This weekly getdown from Carolyn Busa, Julia Shiplett, Chelsea Taylor, Ben Wasserman and Emily Winter is a reliable night for solid laughs and surprise stars. Check out sets from Adam Burke, Dina Hashem, Doug Smith and James Hamilton. 
Read more
Music and nightlife events in NYC
2
Part cabaret, part piano bar and part social set, Cast Party offers a chance to hear rising and established talents step up to the microphone (backed by the slap and tickle of Steve Doyle on bass and Billy Stritch at the ivories, plus the bang of Daniel Glass on drums). The waggish Caruso presides as host.
Read more
3
In addition to her skills as a chameleonic singer and actor, Amber Martin is a consummate host who has spent years at the hub of the downtown alt-performance world. Every Monday at Sid Gold's, Chelsea's swank retro piano bar, she invites a different pal to perform an hour-long set of music and/or stories. The chummy party vibe continues afterward, when people are encouraged to stick around to mingle or even sing a song or two themselves.
Read more
Looking for more things to do?
Find the best things to do all year with our NYC events calendar of 2016's coolest events, including parades, concerts, films and art exhibits
Read more
Sponsored listing
Tonic East
With four floors—one of which is a rooftop patio—Tonic East is equipped to handle any large party or event. The vast space, plus the 60-plus TVs scattered throughout the bar, makes it a popular spot for watching NFL, NHL and college football games. The extended happy hour—from 11am to 10pm Sunday through Wednesday and 11am to 8pm Thursday and Friday—doesn't hurt either. Order from the happy hour menu to score select cocktails for $6 and a few beers for $5, or spring for a full-price option with some of the premium beers on tap, like Dogfish Head 60-Minute IPA or Schofferhofer Grapefruit. Any good game watch requires munchies. The loaded tater tots with bacon, cheddar, sour cream and scallions ($10) or wings with buffalo, barbecue or sriracha sauce (ten for $12) might fit the bill.
"Happy Hour Sunday-Wednesday 11am-10pm. Thursday-Friday 11am-8pm"