Women's History Month in NYC guide for celebrating badass females
Celebrate fierce females this March during Women's History Month—NYC offers awesome women's groups, fun events and more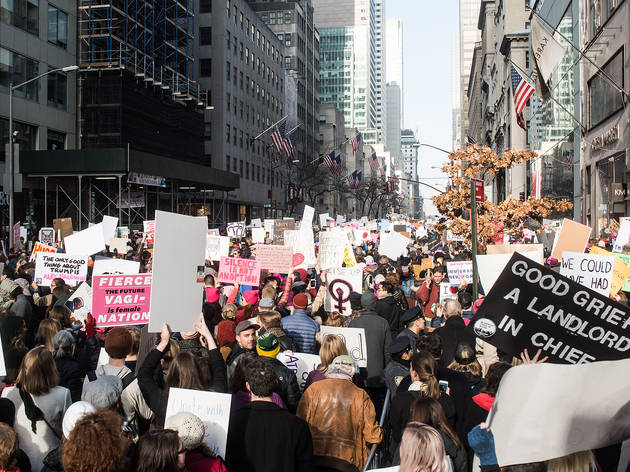 Hey, ladies! Guess what? Many of the best NYC events in March are centered around Women's History Month. NYC offers plenty of opportunities for you to show solidarity for your sisters while acknowledging some incredible females doing amazing things in the city and beyond. Check out some interesting talks and panels, or take a special tour at one of the most popular New York attractions: The Metropolitan Museum of Art. Get ready to blast your girl power, lady anthems and show your support for fierce femmes everywhere!
RECOMMENDED: Full guide to things to do in spring in NYC
What is Women's History Month?
Congress declared March as National Women's History Month in 1987 to honor the extraordinary achievements of American women.
When is Women's History Month?
Women's History Month starts Thursday, March 1, 2018 and ends Saturday, March 31, 2018. But, c'mon, we should be celebrating badass ladies every day!
Women's History Month in NYC
Archive Women's History Month in NYC