Women's History Month in NYC guide
March is Women's History Month, so celebrate fierce femmes by supporting local women's groups, volunteering and more.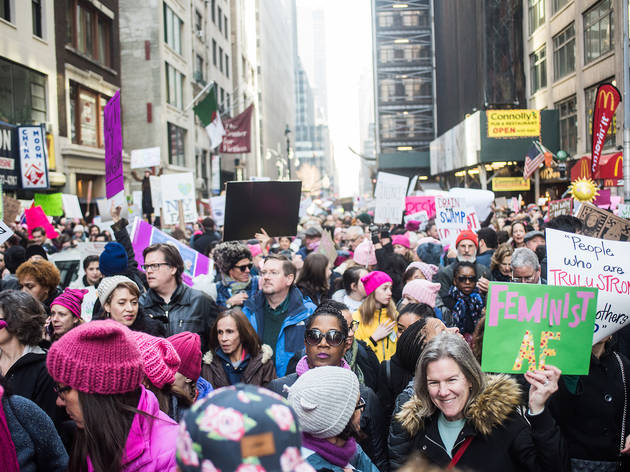 One of the best things to do in March is celebrate Women's History Month, and NYC offers a bevy of ways you can show solidarity for your sisters. New York ladies are getting in formation by hosting a series of cool events that range from nabbing beauty services at one of the best blow dry bars to an all-female jazz festival, comedy show and more. You can even attend a global protest to fight for women's rights! We also encourage you to check out popular New York attractions for talks and forums about inspiring women throughout history. Get ready to blast your lady anthems and show your support for fierce females everywhere!
RECOMMENDED: Full guide to things to do in spring in NYC
What is Women's History Month?
Congress declared March as National Women's History Month in 1987 to honor the extraordinary achievements of American women.
When is Women's History Month?
Women's History Month starts Wednesday, March 1, 2017 and ends Friday, March 31, 2017. But, c'mon, we should be celebrating badass ladies every day!
Women's History Month in NYC
Archive Women's History Month in NYC