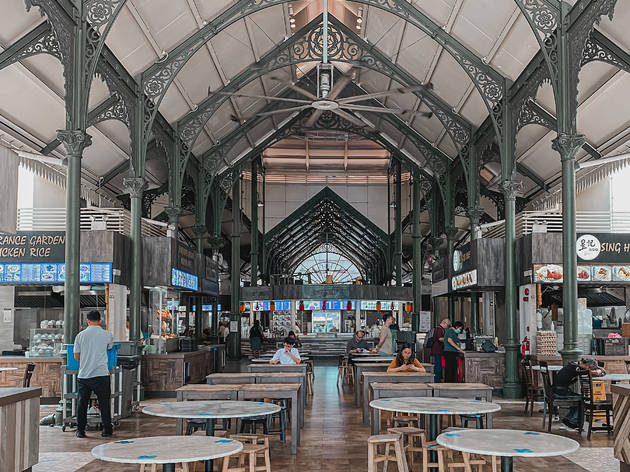 10 things Singapore does better than anywhere else
The Lion City is famous for its food, architecture, and being one of the cleanest cities in the world
Look around you – old Peranakan shophouses sit alongside towering skyscrapers. It's a juxtaposition of old and new, coming a long way from being a fishing village to being a world-class modern metropolis. Today, we've got Supertrees, the world's largest indoor waterfall, and the Formula One night race – and these have put us on the world map. Even food like chicken rice, chilli crab and laksa has been making waves overseas – but of course, nothing beats guzzling 'em down in Singapore. Beyond being known as one of the cleanest cities in the world, Singapore has a lot to offer, some better than anywhere else.
RECOMMENDED: 7 things Singaporeans do better than anyone else and fascinating facts about Singapore that you probably didn't know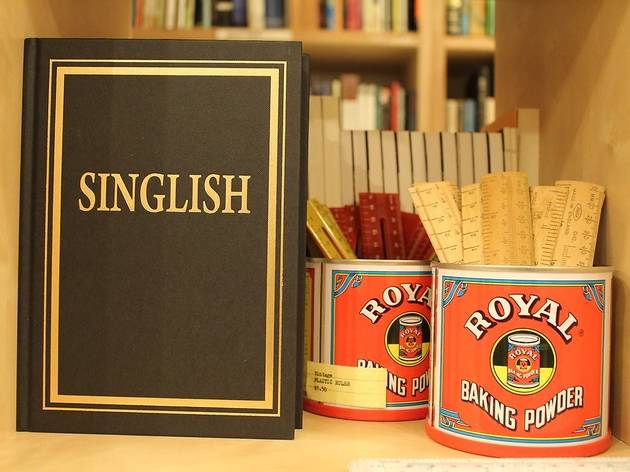 Photograph: Flickr/British Council Singapore
We rojak-speak from young, mangling a perfect sentence of English with various language varieties. Also known as Colloquial Singaporean English, the English-based creole language is a colourful and unique expression of the country's multiculturism. It's a melting pot of words originating from various languages such as English, Mandarin, Hokkien, Cantonese, Malay and Tamil, and it's used universally in the country no matter one's mother tongue.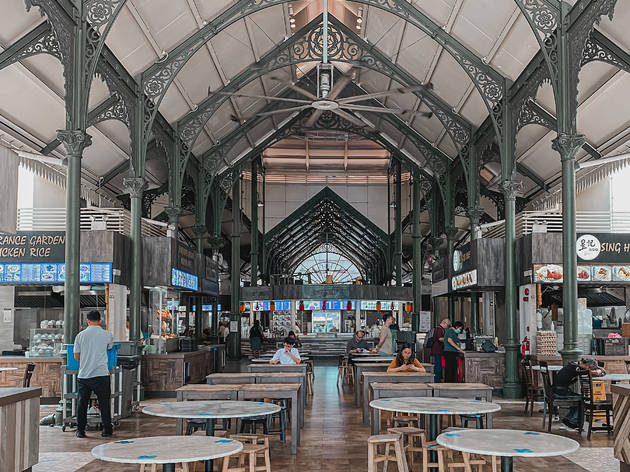 Photograph: Kashmira Kasmuri
Hawker centres and local food
With a plethora of local fare including chicken rice, nasi lemak, laksa, and char kway teow, you'd be hard-pressed to choose one staple dish to rep this tropical food paradise. But there's no denying that the best ones are whipped up in the kitchens of hawker centres. Not only are they tasty and authentic – made with recipes passed down through generations – but are also cheap. A plate of chicken rice costs less than $5, and at some places, nasi lemak costs $2 a pop. Championed by local food connoisseurs, hawker centres in Telok Ayer, Chinatown, Amoy Street and Maxwell Road make the best introduction to local food.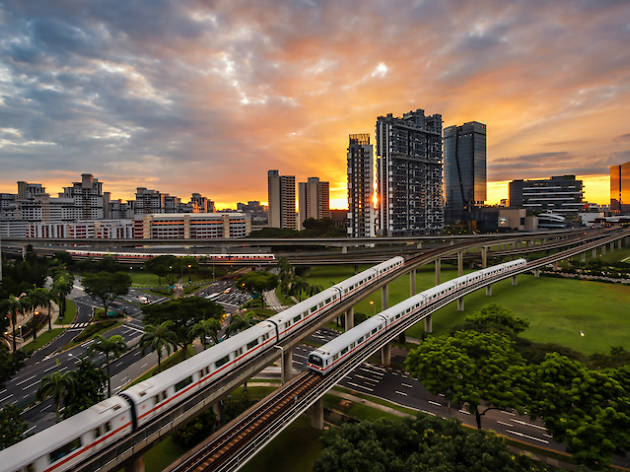 Photograph: Shutterstock
Reliable public transports
Our diminutive size has its perks. We've got five main MRT lines connecting every corner of Singapore – that's pretty solid for a country that's just a little red dot on the map. It takes about an hour on the MRT to get from Pasir Ris in the east to Jurong in the west. Plus, we've got buses, taxis, and Grab to bring us from point to point too. Whichever you choose, getting to your destination is a cinch, as long as there's no traffic or breakdowns.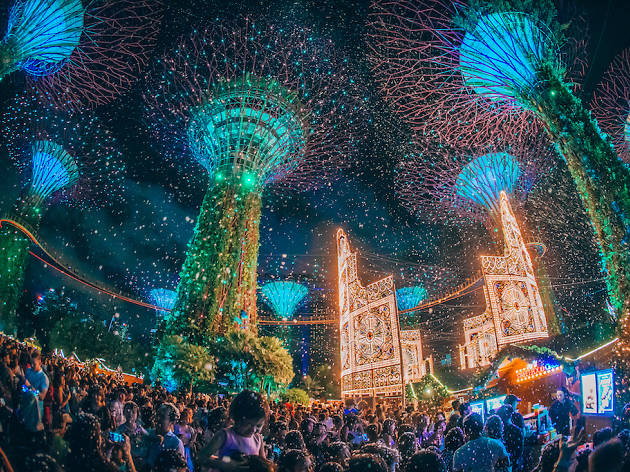 Photograph: Christmas Wonderland
Countries like Mexico, Hungary, and the United Kingdom have about eight public holidays, so count your blessings that Singapore has 11 public holidays. These public holidays mostly celebrate cultural and religious festivals such as Chinese New Year, Vesak Day, Hari Raya Aidilfitri, Hari Raya Haji, Deepavali, and Christmas. And with three public holidays falling on a Friday and one on a Monday next year, you best start planning your four long weekends – perhaps visiting that dream city you've been putting off.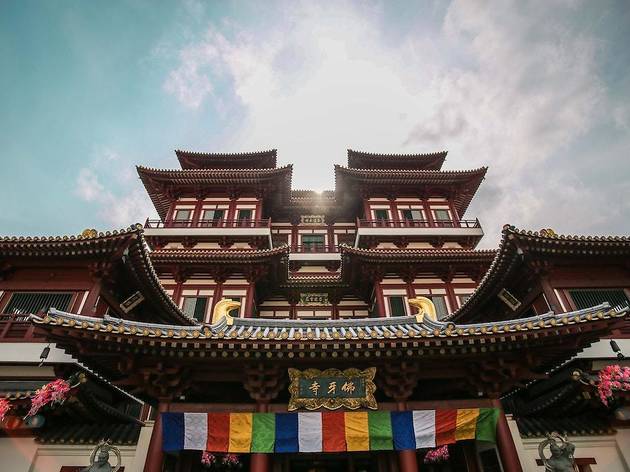 Photograph: Unsplash/Hannah Sellers
Bear witness to physical manifestations of the religious harmony that Singapore tirelessly champions as you stroll down Waterloo Street. Temples, churches and mosques are located in close proximity, and in some cases, even next door to each other. Case in point, the Buddhist temple Kwan Im Thong Hood Cho Temple sits comfortably beside Hindu temple Sri Krishnan Temple.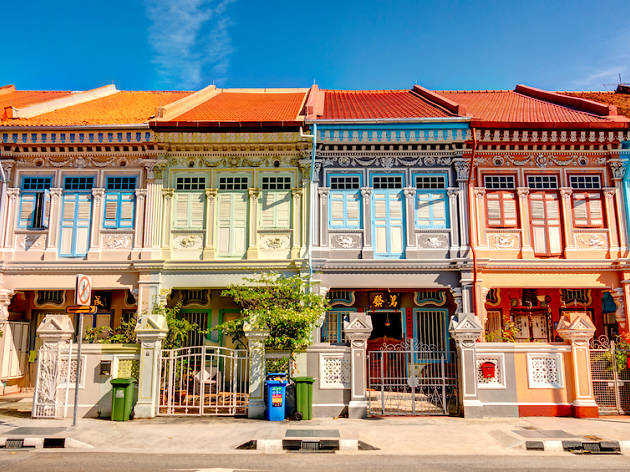 Photograph: Shutterstock
The marriage of Old and Modern Singapore never fails to amaze us. The charming heritage shophouses in Chinatown and Katong gives us a glimpse into housing in the past, while buildings like the Marina Bay Sands, Esplanade – Theatres by the Bay, and Reflections @ Keppel Bay easily catch our attention – and you can marvel at these stunning architecture within proximity of one another. But if there's one thing Singapore is known for, it's the city skyline.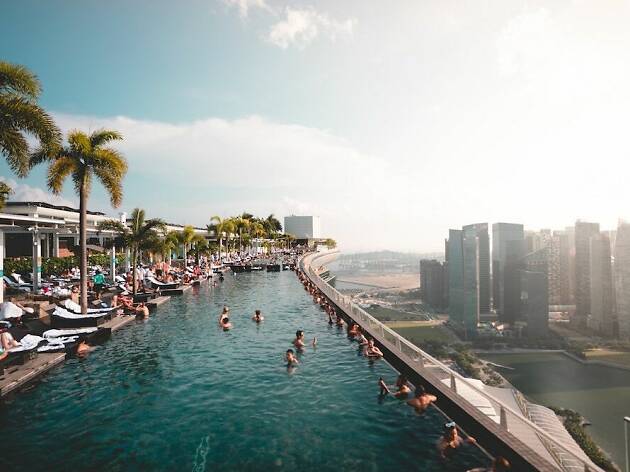 Photograph: Unsplash
One of the best ways to beat Singapore's scorching heat is to take a refreshing dip in its many outdoor infinity pools. Sitting pretty atop the Marina Bay Sands – 57 levels high, to be exact – is one of the world's famous infinity pool known for drawing A-listers like David Beckham and Katy Perry. Stretching at 150-metres-long, it's also the world's longest elevated pool. Other Instagram-worthy infinity pools worth a lap or two include Parkroyal on Pickering, JW Marriott Hotel Singapore South Beach, and Courtyard by Marriott Singapore Novena.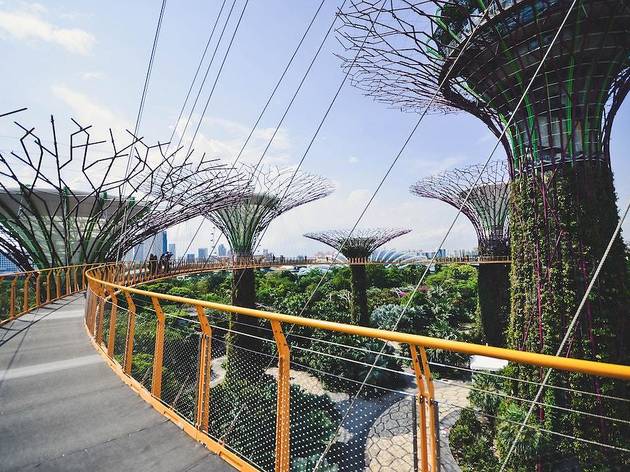 Photograph: Esaias Tan
Natural and man-made gardens
From gargantuan gardens introduced by Sir David Attenborough in Planet Earth II, to nature reserves and botanical heavyweights like the Singapore Botanic Gardens, there's a reason why Singapore is also known as the 'Garden City'. First introduced in 1967 by former Prime Minister, the late Lee Kuan Yew, the city has worked towards surrounding itself with an abundance of lush greenery to make life pleasant for all its inhibitors including people and animals. While the sprawling urban patchwork of skyscrapers, HDB flats, and the daily hustle and bustle contribute to life in Singapore, there is still a plethora of tranquil gardens for a flowery respite.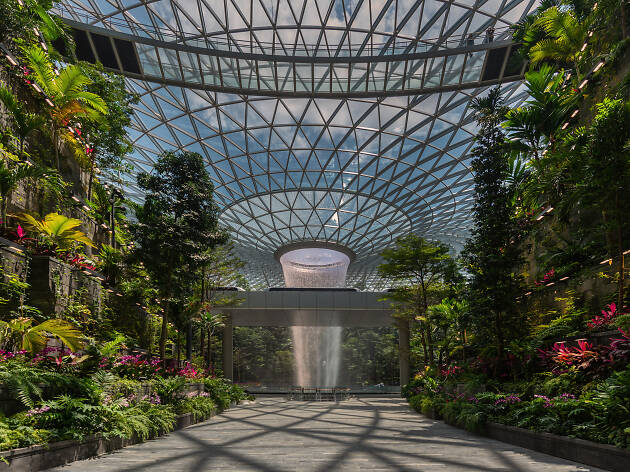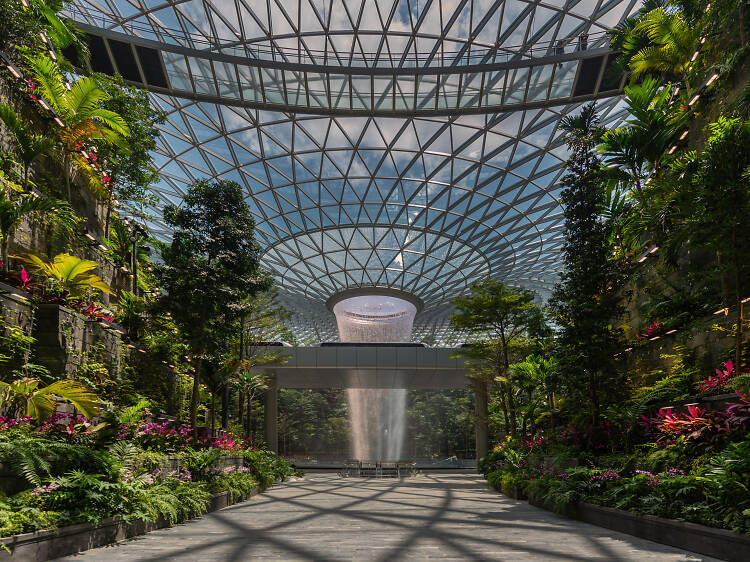 Photograph: Jewel Changi Airport
The largest indoor waterfall
While the first man-made 30-metre waterfall in Singapore was built at Jurong Bird Park in 1971, the tallest one to date is housed at the state of the art terminal at Changi Airport. Standing at 40-metres and surrounded by the terminal's lush indoor gardens, the HSBC Rain Vortex is a gorgeous sight to see, especially from 7.30pm to midnight when the hourly light and sound show is in session. There are also plenty of things to do, eat, and see while you admire the Jewel Changi Airport's main star post-circuit breaker.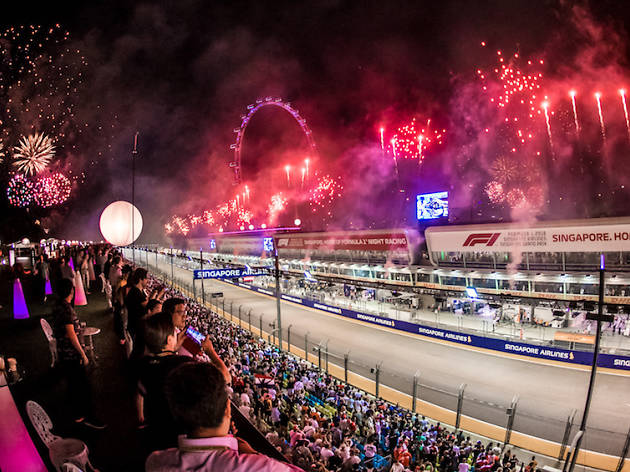 Photograph: Singapore Grand Prix
For three high-octane nights each year, the city lends its streets for the most dramatic race in the Formula 1 calendar that sees the best F1 drivers and biggest music acts in the world come to town to put on one helluva show. The night race made its highly-anticipated debut in Singapore in 2008 – a first for both F1 and Singapore. Abu Dhabi and Bahrain have since followed suit but we still think we do it better as the F1 Singapore Grand Prix often boasts an ace lineup of international acts – Calvin Harris, Rihanna, Maroon 5, Queen, Muse, The Killers, just to name a few – and ultra-luxe after-parties where you get to rub shoulders with A-listers. However, tires screeched when Singapore Grand Prix announced earlier this month that it has axed plans for this year's race due to the circuit breaker restrictions, but will resume plans for next year's instead.