Best places to catch fireworks for free on National Day in Singapore
Stand up for Singapore and catch the National Day fireworks at these vantage points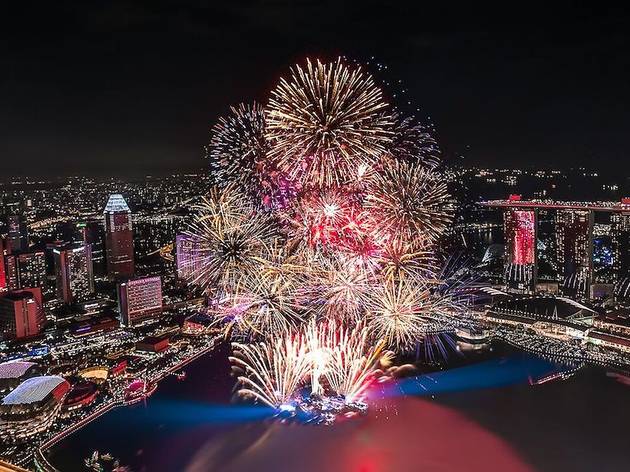 By

Time Out Singapore editors
|
Photo: Jui-Chi Chan
Bay East Garden @ Gardens by the Bay
For panaromic views of the fireworks, flanked by Marina Bay Sands and the Singapore Flyer, head to Bay East Garden. It's accessible by car via Tanjong Rhu Road or across the bridge from Marina Barrage .
Photo: Orpheus
Helix Bridge and Benjamin Sheares Bridge
Helix and BSB are positioned just beside the floating platform, giving a good view of Marina Bay.
Photo: Joyce Seah_Singapore
Marina Bay Sands Event Plaza and The Promontory, Merlion Park
It'll be really crowded, but you'll get great views of the Bay-side fireworks. Get there early. Really early.
Photo: Tamas Nemeth
Between The Sail and Marina Bay Financial Centre is a grass patch where you can gather at a comfortable distance away from the crowds. If all else fails, you can always snatch reflections of the fireworks on the buildings of MBFC.
Photo: superjoseph
Esplanade Bridge and Jubilee Bridge
Merlion Park, which gives you a worm's-eye view of the pyrotechnics display, will be rammed, so spread out along these two bridges.
Photo: kkkpai
The views are slightly obstructed from its green roof, but you'll get to see the lights against the Singapore Flyer, Marina Bay Sands and the business district in the background.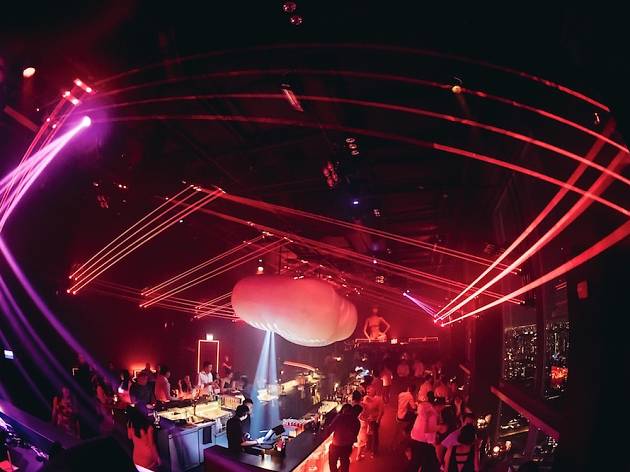 Clubs, House, disco and techno
Free for ladies and $25 (one drink included) for gents, Bar Rouge is where you can go to party in red and white with a full view of the fireworks. The revelry doesn't stop after the fireworks, there's a free flow of drinks from 10pm to 1am for ladies to keep the good vibes going all night long.
For a fee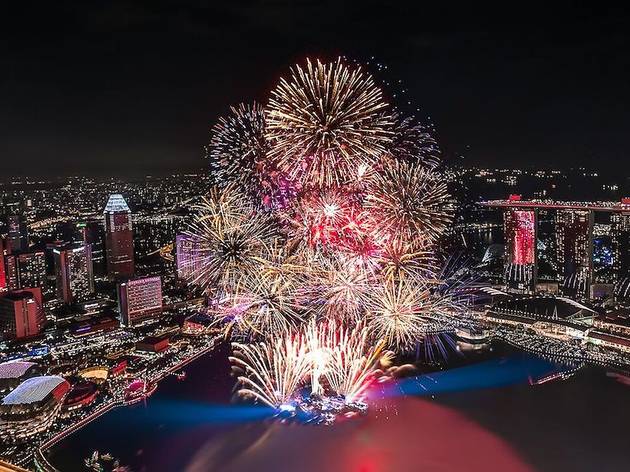 Head up to the 1-Altitude rooftop bar on the 63rd floor to catch the fireworks. Toast to our little red dot with the Little Singapura – a patriotic cocktail made from fresh raspberries, bourbon, rhubarb, lemon juice and egg white.
In skyscraper-dense Singapore, rooftop bars with a view of the fireworks are no rarity. But when it's perched on the Old Supreme Court Building, which currently houses the world's largest collection of Singaporean and Southeast Asian art, it makes for a better story. Get your National Day toast on at Smoke & Mirrors.
Perched on the 43rd floor of the Ocean Financial Centre is Zafferano, an impressive circular space that boasts stunning views of Marina Bay from its floor-to-ceiling windows. Enjoy a free flow of acoholic beverages out on its alfresco Terrace Lounge from $98 when you come between 6pm and 9pm for the festivities.