The ultimate guide to Keong Saik Road
Some of Singapore's culinary gems, coolest bars, and unique self-spoils are all hidden in Keong Saik Road - you just need to know where to find them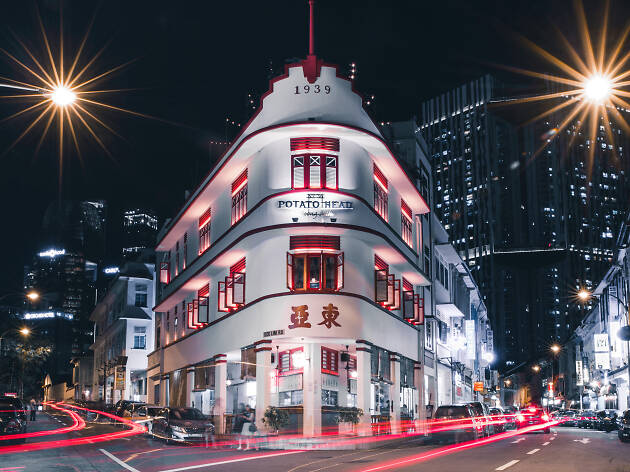 Once a prominent red-light district, you'd think it would take loads to eradicate the impression of Keong Saik Road being littered with brothels in the 1960s. Well, you're right – and it has. Now, this bustling neighborhood has somehow seamlessly fused the traditional with modern to offer some of the most unique (and delicious) places to visit whether you're a tourist or a local lifestyle enthusiast. From gourmet restaurants to trendy bars and even bespoke tailors, you'll be filled with an endless array of activities as you traverse along the streets of shophouses.
RECOMMENDED: The best restaurants in Singapore and the best bars to try out in Singapore
Things to drink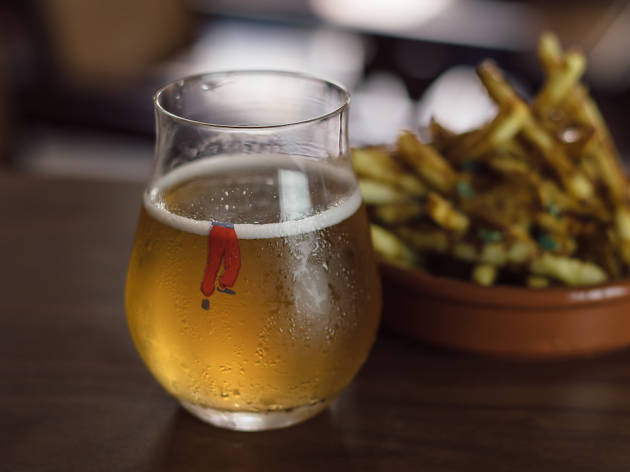 Welcome to The Guild, the antithesis of the speakeasy that once occupied its grounds on Keong Saik Road. Instead of chichi cocktails written on an illegible menu, you get generous pours of craft beer from Hong Kong's largest independent craft brewery, Young Masters. In its grand yet homey interior, it's not just alcohol on the menu. Besides a comprehensive selection of natural wines and creative cocktails such as the Umami Gibson ($25) – shitake infused vermouth and black tomato gin – Chef Vincent Lauria makes sure your stomach is well padded with local produce like Pulau Ubin oysters (from $6) and fried frog legs with special sauce ($16). His American meets Singaporean dishes of dry-rubbed barbecue stingray ($32) and mac and cheese that comes with a house cured egg yolk($20) show off his culinary creativity and redefine what local comfort food should be.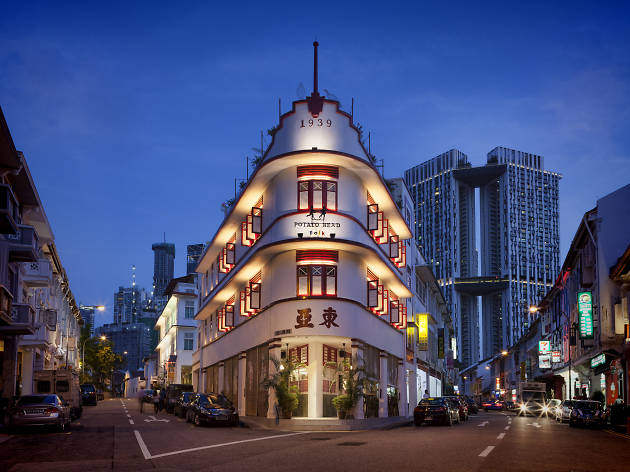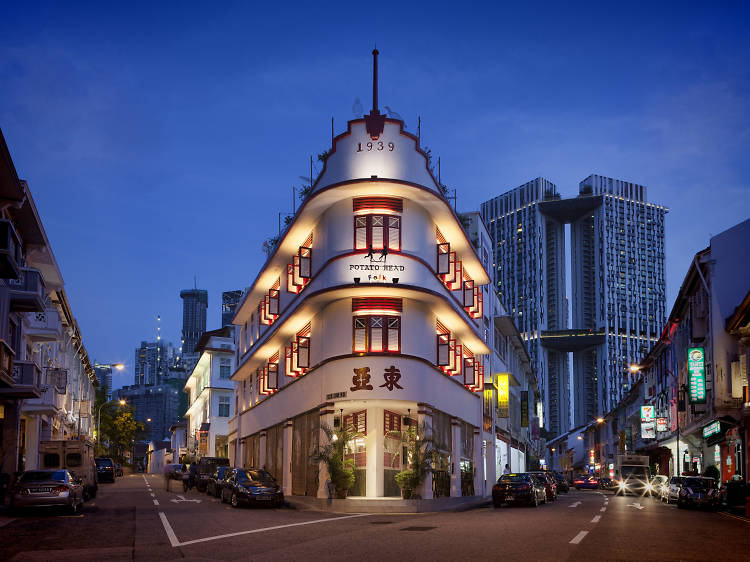 Arguably the iconic representation of Keong Saik Road, Potato Head is definitely one of the most up-coming and trendiest bars in Singapore. No surprise there, considering it has a venue catered to whatever mood you are feeling. If you're a little famish and just looking to grab a bite, the first two floors are occupied by the burger joint Three Buns – where burgers are expertly crafted for indulgence. For something more exciting, intimate and alcohol-filled, stop by the artsy cocktail club Studio 1939 on the third floor, where loud music is played while unique drinks, such as Zombie #36 ($20) – House 5-rum blend, Potato Head falernum, pomegranate syrup, passion fruit syrup, and lime juice – are enjoyed. Alternatively, nestled at the top floor of the building is the Rooftop Bar, for those looking for something more chill (and perhaps, romantic). Illuminated by the stars, moon and a couple of fairy lights, enjoy a glass of whiskey ($20) or mojito ($16) as you take in the spectacular view of Keong Saik Road.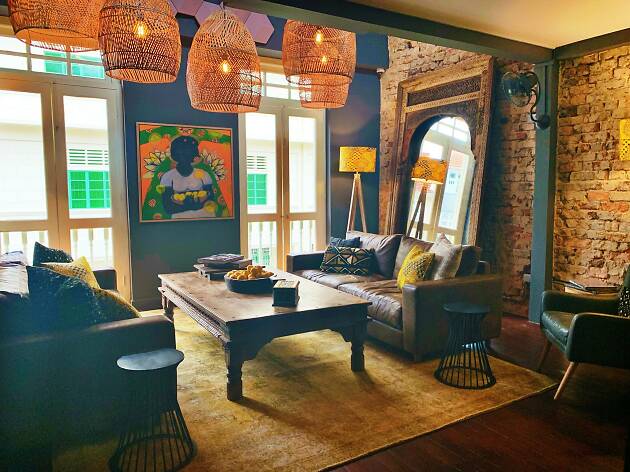 Keong Saik Road may be synonymous with alcohol, but it's sure able to cook up a fine cup of coffee. At Kafe Utu, you'll be transported to Africa the moment you step foot into the coffeehouse due to its wood and leather furnishing, as well as African-inspired paintings and portraits. The specialty house blend is called "Ubuntu" – a combination of coffee beans from Uganda, Mexico, and Brazil – whereby you could have it black ($4.50) or with some Hokkaido milk ($6). What's a coffeehouse without any food? The ones here are really to impress. Try the buttermilk fried chicken ($18), which is accompanied by homemade sauces of congo bongo, fresh mango chilli marmalade and house chilli. If you're feeling rather famish then, order up a curried avocado with raw garlic and toast ($18) and ricotta hotcakes ($24) from the brunch menu.
Things to do
Mills is the perfect tailor for any man to take their first steps towards becoming a gentleman. With full suit packages as cheap as $478, the only thing you have to worry about is whether you have enough closet space for all your new classy apparel. The quality of the suits makes the prices seem like a real steal. Following a tailoring style that focuses more on the old school, the suits priorities the classic aesthetic over what's trendy, resulting in garments that are stylish without trying too hard. With an appointment only system, the consultations are intimate to ensure that you can take your time to make every small decision; the tailors guide you along the way – giving advice and detailing the pros and cons of each material. Mills takes pride in the amount of customization it can do, providing a huge range of alternative designs, from buttons to pants adjustors, to guarantee a unique suit or shirt crafted personally for you.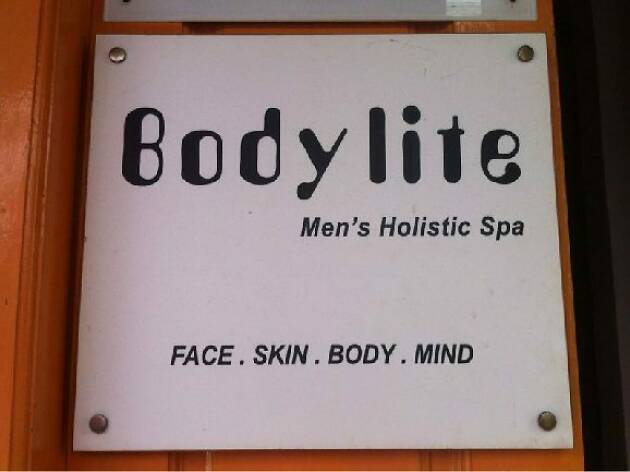 Keong Saik Road isn't just the place to treat that tummy and alcoholic in you. Your mind, senses and muscles can embark on a journey of relaxation as well at Bodylite. At this neighbourhood spa, pamper yourself with a wellbeing body massage (from $75/hour), a full body massage to reduce tension, soothe sore muscles, increase circulation, and induce relaxation. If you fancy something simpler, like a back and shoulder massage ($48/half hour) or a foot reflexology ($38/half hour), it has those too.
Health and beauty, Hair salons
Let's face it, the Japanese tend to do everything better than us. Especially, when it comes to hair. So, drop by Keong Saik to experience a hair service from the land of the rising sun. At Covo, expect cuts ($78 women; $68 men) or other hair treatments like rebounding ($300), Eclasta Silky treatment ($90), and COVO original creep perm ($140) by experienced Japanese hair professionals, as they suggest and execute the perfect hairstyle to look super kawaii.
Other neighbourhood guides to check out