The best art galleries in Sydney
Time Out rounds up the best places in Sydney to see art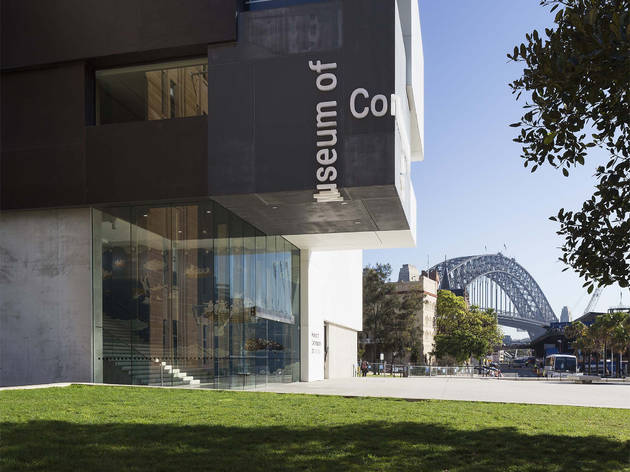 Sydney is busting at the seams with great art – from major institutions like the Art Gallery of NSW and the Museum of Contemporary Art, to incredible privately-owned but publically accessible (and free!) galleries like White Rabbit, and right down to a thriving scene of independent and artist-run initiatives. Below are some of our favourites.
This non profit arts organisation and gallery holds exhibitions, performances, and public programs with local and international Asian and Australian artists.
Read more
Established in 1871, the Art Gallery of New South Wales is the leading museum of art in New South Wales and Sydney, and one of Australia's foremost cultural institutions. It holds significant collections of Australian, European and Asian art, and presents nearly 40 exhibitions annually.
Read more
Miraculously, the studio of Australia's great expressionist has been kept the way it was when he died of a heroin overdose in 1992. Browse Whiteley's books and records and see the unfinished painting he was working on – as well as a changing roster of mini exhibitions.
Read more
The centre consists of gallery spaces, a performance studio, workshops, a residency apartment, sculpture garden, Japanese garden and a large outdoor amphitheatre.
Read more
Stop moaning and drag your sorry arse out Liverpool way. Yes, there is culture in them there outer 'burbs, courtesy of this industrial-scale centre.
Read more
Two international design competitions, months of construction and $53 million later, the MCA was was born again in 2012, boasting 50 per cent more floor space, a rooftop café and sculpture terrace, and a high-tech education centre.
Read more
This leading commercial gallery in a tiny Paddington backstreet boasts top Australian artists such as Bill Henson, Tracey Moffatt, TV Moore and Del Kathryn Barton on its books.
Read more
Housed in the gorgeous 1856 National Trust Centre building, this often-overlooked gallery is well worth a trek through the Rocks (and up Observatory Hill).
Read more
This privately-owned gallery is a state-of-the-art, four-floor wonderland of 21st century Chinese art. Be sure to head to the tea room for dumplings.
Read more