The most beautiful public toilets in Sydney
Don't brave it in a pongy public dunny – treat your tush to a royal experience at these lovely loos around Sydney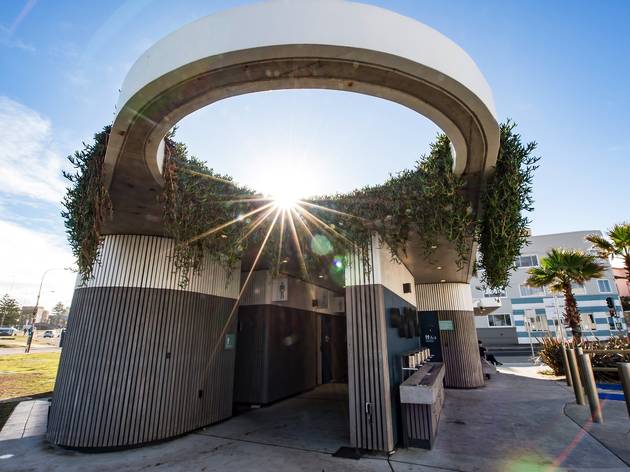 Whether you're a nervy bathroom user or exceedingly confident when weeing among the general populous, you want your public bathrooms to be clean, well-stocked, accessible and aesthetically pleasing, when possible. It's a big ask to meet all these toilet targets, but we reckon we've found some rather inspiring public bathrooms for when you're out on the town and busting.
Once the old bladder has been attended to, you can get back to filling it up at the 50 best bars in Sydney and these charming dog-friendly pubs (don't forget doggie business bags).
RECOMMENDED: The best free parties in Sydney.
Lovely public loos in Sydney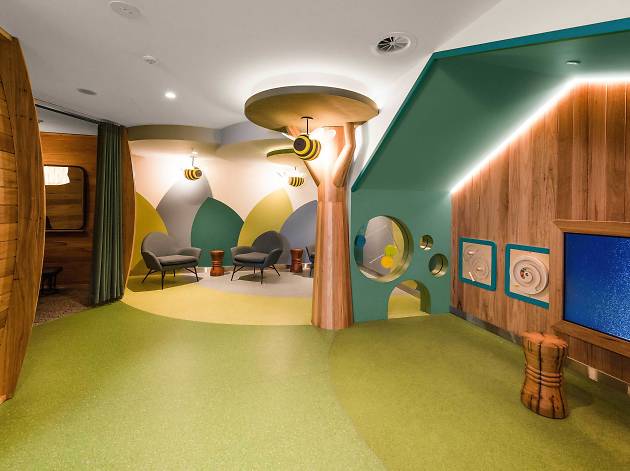 Photograph: Esteban La Tessa
QIC Westpoint Shopping Centre, Blacktown
This Western Sydney shopping centre houses the kind of dream dunnies that will make you want to linger a while beside the basin. You'll find waterfalls of greenery in this porcelain palace, along with private timber-clad nooks for parents with toddlers who need a minute's respite, and general facilities which cater to people of all abilities and their carers. Think soft lighting, pastel tones and comfy armchairs – it's about as far away from a wet-floored, soapless, foul-smelling mall toot as you can get.
You could take a comfortable nap in the space between the porcelain bowl and the beautifully restored cubicle door inside the QVB's Ladies' Powder Room – that's how spacious the loos are in this Victorian era shopping centre. The doors slide open to welcome you as you approach the bathrooms on level three, where you'll enter an elegant, geometrically tiled waiting room complete with colourful Art Deco windows and a leather pouf for resting your weary legs. There's a full-length mirror for an outfit check, hooks for your belongings, and a designated seat for make-up touch ups or charging your phone (sockets are under the shelf). Everyone behaves very politely around the three wide basins, and the two Dyson airblades help if you're here for a swift and hygienic finish after spending an old-fashioned penny.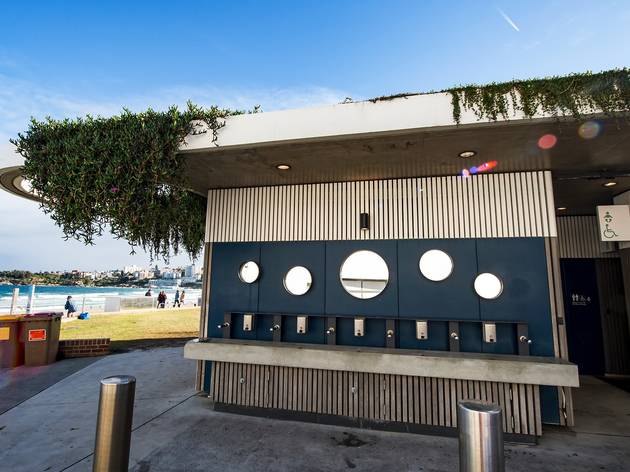 Photograph: Cassandra Hannagan
Next to the majestic North Bondi SLSC and the local Muscle Beach outdoor gym is a modern toilet block that's the best place to pee in the suburb. North Bondi Amenities, designed by Sam Crawford Architects and opened in 2016, has natural light streaming in from the skylights, succulents growing from the roof, and circular, brass-lined mirrors just above a communal concrete wash basin. It's made for barefooted, carefree beachgoers to change into their swimmers in an elegant change room, pop to the loo in a terrazzo tiled cubicle, and wait for the bus on a shaded seat all without leaving the building. Opening hours are from 5.30am-9.30pm in summer and until 8pm in the colder months.
Chippendale's contemporary Chinese art gallery is free to enter, which means that while you're browsing the latest daring and provocative collections you can nip into one of Sydney's best loos for a little rest. Head to the ones on level one, which are near the elevator. In the ladies', there are black reflective glass doors, brass taps and modern mood lighting. It's all very chic and neat, and the pièce de résistance is the cedarwood and cinnamon hand wash from Two Good Co.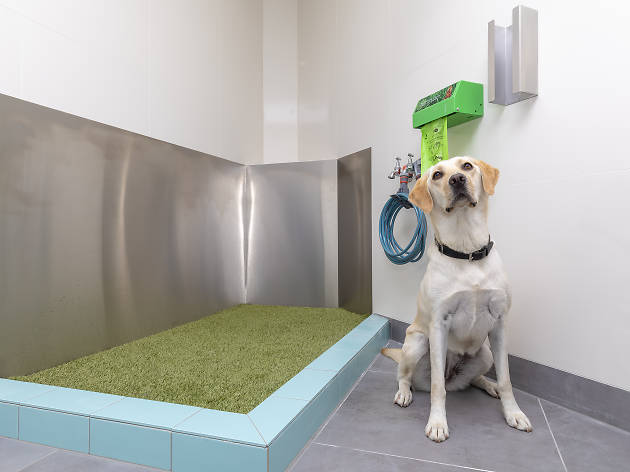 Photograph: Kurt Ams
Sydney Airport Bathroom 54
Airport toilets aren't generally inspiring, but we're upping our game in Sydney. If you're heading out of the country and busting for a pre-flight wee, make use of the travelators and race to Bathroom 54 at the international terminal one. This brand new loo gets the top gong for accessibility and cuteness. It has full-sized change tables and hoists to assist people with disability, a private parent room for feeding and nappy changes, and even a corner where assistance animals can do their business.
Home to the weekly farmers' markets, office workers and ongoing art exhibitions and theatre, Carriageworks is a busy cultural hub in Sydney, which means its bathrooms see a lot of use. Thankfully, the industrial-sized toilets are well maintained, and if you pick the cubicles with the right spot lights you won't be seated in the dark. It's a dark and moody space, and the full length mirror is handy for an outfit squiz. There are 16 toots to choose from in the orange-and-grey painted corridor, and you rarely have to queue. They also keep the mandarin rind scented Aesop soaps (all 12 of them) fully stocked alongside the eight hand basins. A much better option than the outdoor toilets during Saturday's busy markets.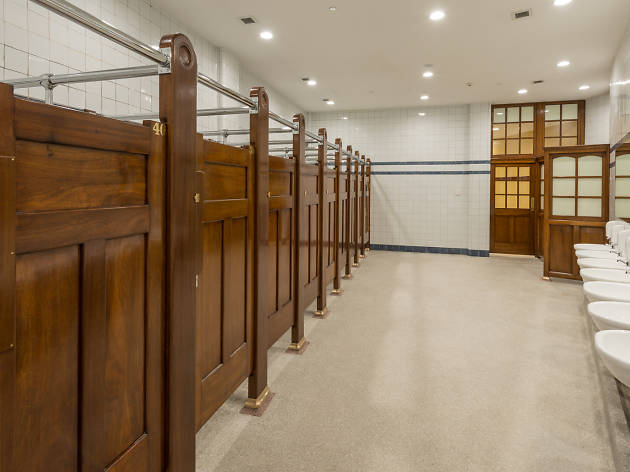 Photograph: Christopher Shain
These might not be the most glamorous bunch of flushers on the list, but we can't help but be charmed by the public toilets at the heritage-listed Museum Station. Apart from the primo location next to Hyde Park, we love the history of these loos – Museum was the first ever underground train station in Australia (its opening day tied with St James in 1926). Detailed restoration means that these toots have retained that ye olde style, but with an added vanilla Air Wick scent. These porcelain thrones have seen some stuff, and we respect them for it. Plus, they remind us of a quaint country town privy.
Shopping, Department stores
Seeking out these lavatories feels like you're in on a city secret. Find peace and quiet, a little privacy one level up from shoppers on the ground floor. Next to Scanlan Theodore is a staircase leading to three toilet cubicles for women. They're not easy to spot, which means you'll likely have the place to yourself. Inside there's a double basin at the marble island in the middle of the room. There are hooks on the walls for safe and dry bag storage, a consistent supply of soap, and though the toilet paper is industry standard, rolls are in ample supply. Hot tip: if you need a little alone time, head to level two for a private toilet with pretty tiled floors, a basin to yourself and diffusers to cover up any nasty smells.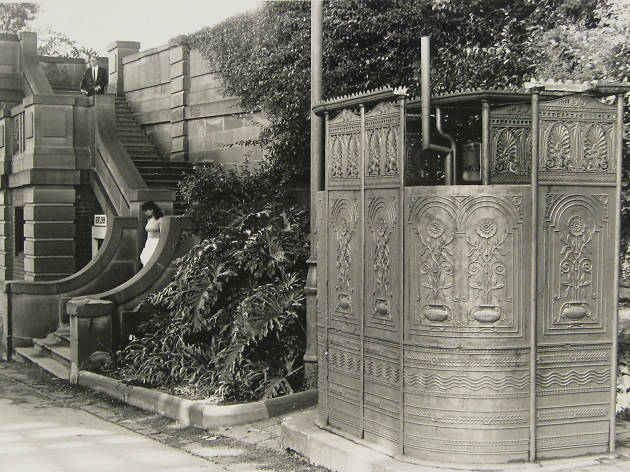 Photograph: City of Sydney Archives
You know what's not beautiful? Spraying wee across public streets. Sydneysiders from the late 19th century felt similarly, and that's why the Sydney council built the pissoirs. These public urinals were exclusively a dude dunny zone, made of ornately decorated cast iron. If you're keen to wee your way back in time (and have the ability to tackle the urinal situation), you can still find one of these free-standing structures hiding under the Sydney Harbour Bridge in the Rocks. It's seen a few renovations in the last 150 years – it has mod urinals now, and is no longer standing at its original spot on Observatory Hill – but it's still got that charming Victorian era air about it.
Stroll the pretty streets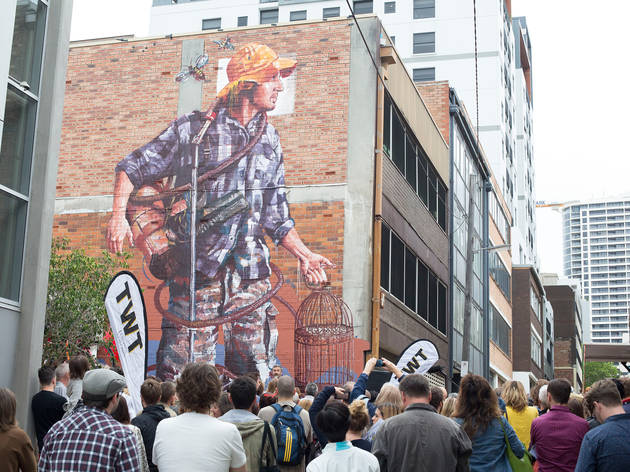 Things to do, Walks and tours
We know our friends in the south have the claim when it comes to laneway culture, but we think we can give Melbourne a run for its money.