Hot Talent Award: Time Out Sydney Bar Awards 2018
Taste and creativity have put this young drinks maker on the career fast track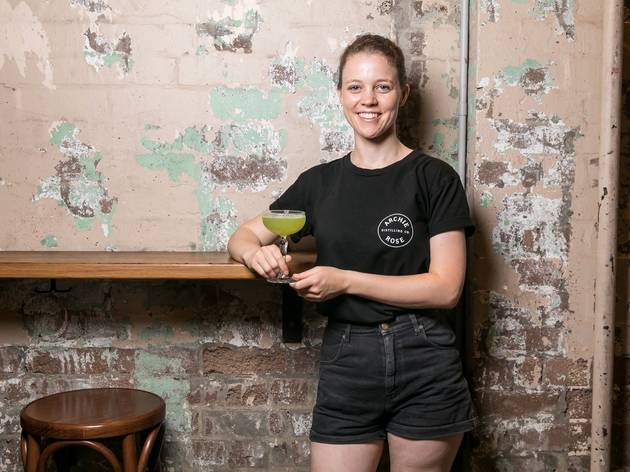 Winner: Hayley Laurendet Saint, Archie Rose
"You can teach speed and customer service, but you can't teach taste," says Harriet Leigh of Archie Rose. And it's that taste, palate and keen sense of balance that makes Hayley Laurendet Saint such a valuable member of the team at the Rosebery distillery bar. She may be young, but at 23, Laurendet Saint is already on the career bartender path. When she's not shaking up a perfect spring breeze in the form of the Suze Your Soul (gin, Suze Swiss bitters, kiwi juice and lime juice), she's working on her own drinks, such as the Hokkaido. It's a cocktail designed to showcase the limited edition winter blend from the distillery, pairing the kombu-inflected Horisumi gin with yuzushu, smoked saline and a flirty whisper of absinthe. It all comes down to that palate, which is also how she has gone from attending the gin blending sessions as a punter to teaching them in under two years. With every new restaurant opening, Rosebery's nighttime credentials improve, but for one of the more authentic Sydney drinking experiences, perch up at the lofty bar over a navy strength cocktail and plan an Ocean's 11-style caper to get yourself into the bonded warehouse over the other side of the metal grille.
We're also watching…

Luke Dassaklis, Wild Rover
This young gun has amassed a serious whisky knowledge in his time behind the bar at the Wild Rover, guiding patrons down the rabbit hole of cask-aged spirits.
Joshua Diaz, Tio's
This super-enthusiastic young bartender has gone from rookie to agave maestro with his eyes on the prize: look out for his name on the competition circuit.
Sarah Robson, Papa Gede's
She's gone from the floor to manning the shakers at a swift clip and is famous for her frothy egg whites, speed and a steel trap memory that never leaves you hanging at the bar.
Nick Walters, Bulletin Place
Bulletin Place prides themselves on their staff training, which has taken this aspirational bartender and turned him into a cocktail professional who is responsible for creating his own menus.
See more winners from the Bar Awards
All the best cocktail bars, wine merchants, neighbourhood boltholes, party palaces and snack suppliers that took out the top gongs at this year's Time Out Sydney Bar Awards.